These photos were taken in the last four months or so, from October 2005 to the end of January 2006.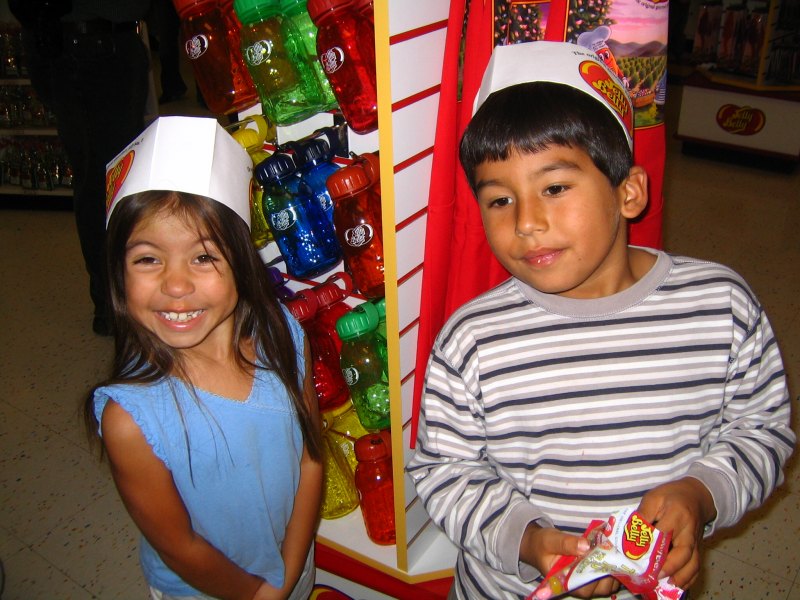 Grammy and Grandpa took Sofi and Zak to visit the Jelly Belly factory.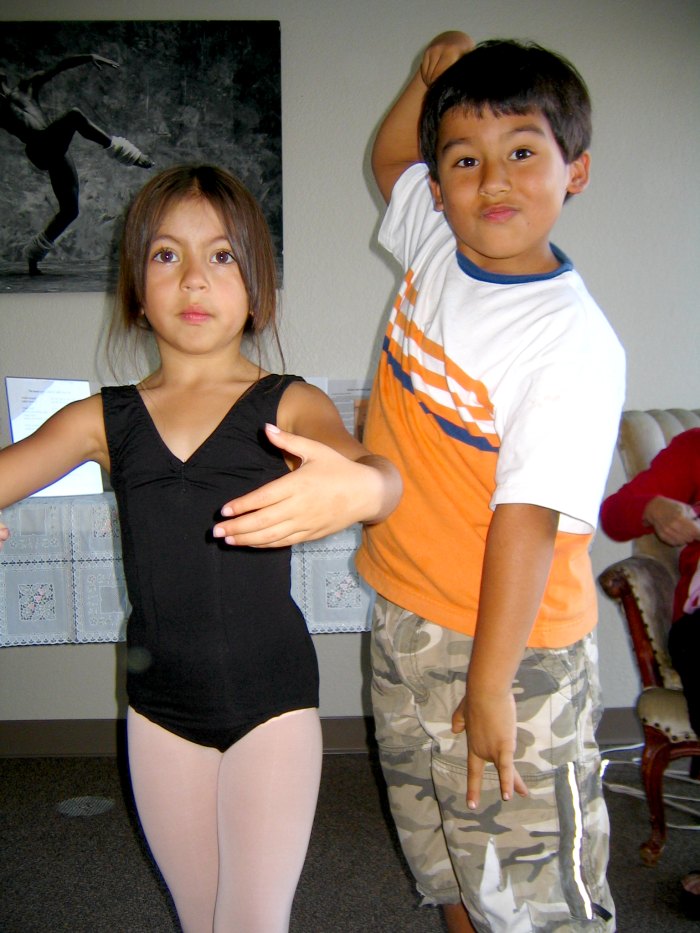 When Grandpa takes Sofi to her ballet lesson, Zak comes along and waits with Grandpa.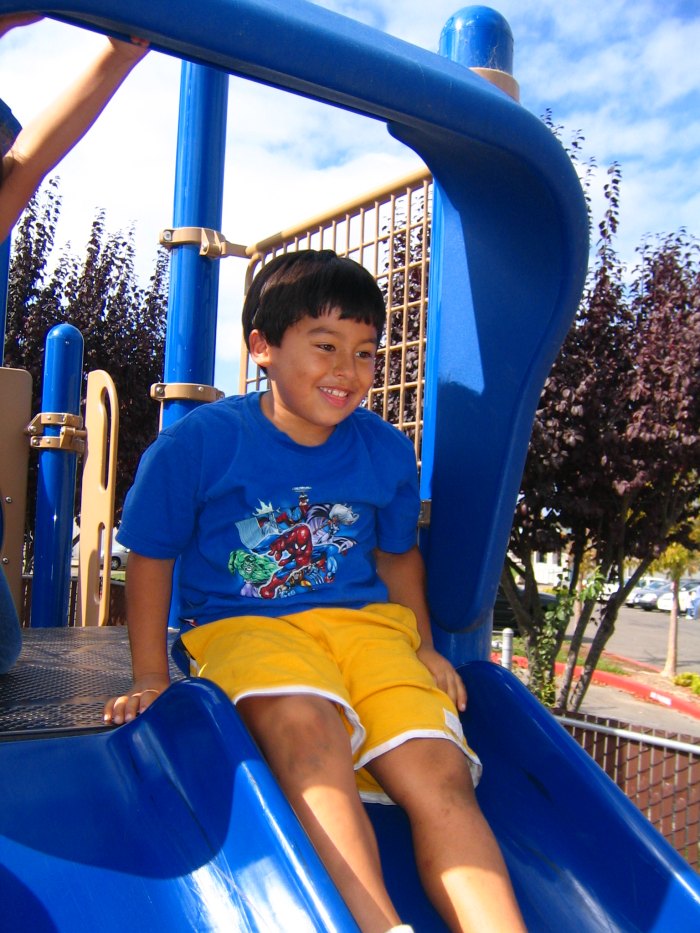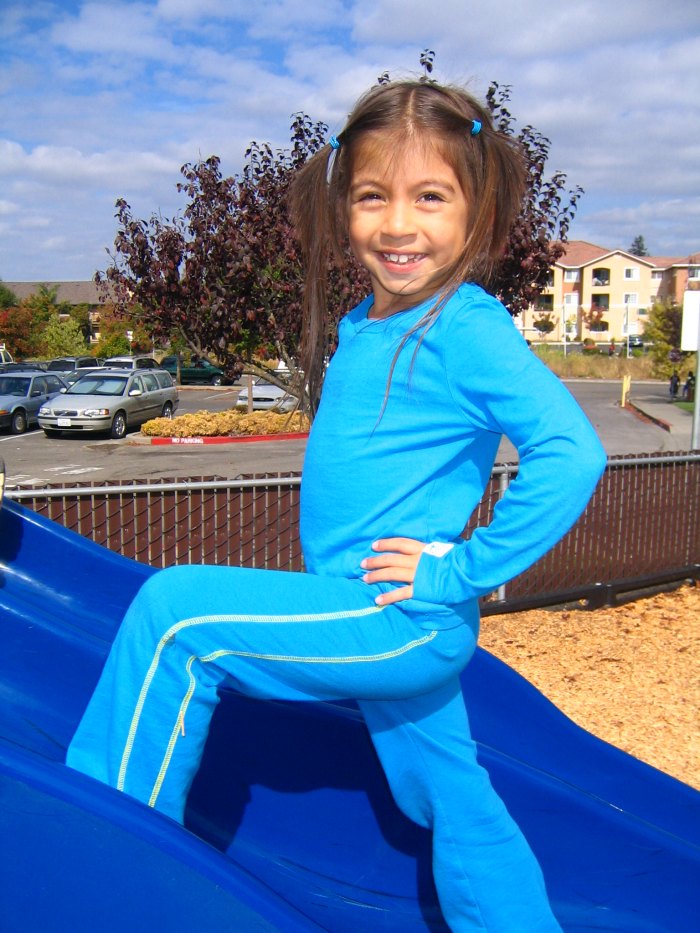 Zak and Sofi on a slide at school.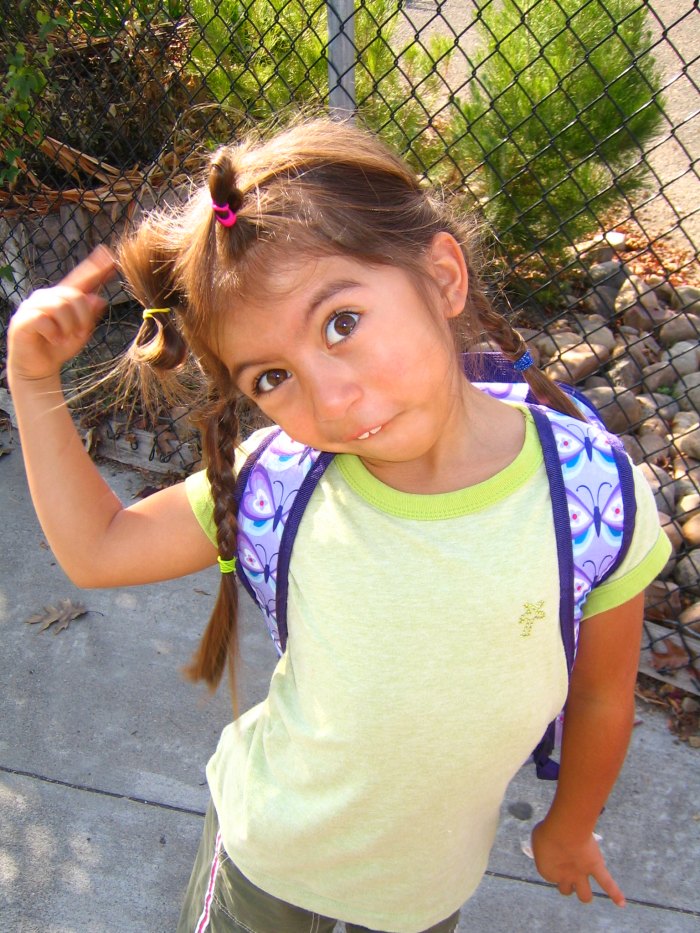 Sofi explaining "Crazy Hair Day" at school.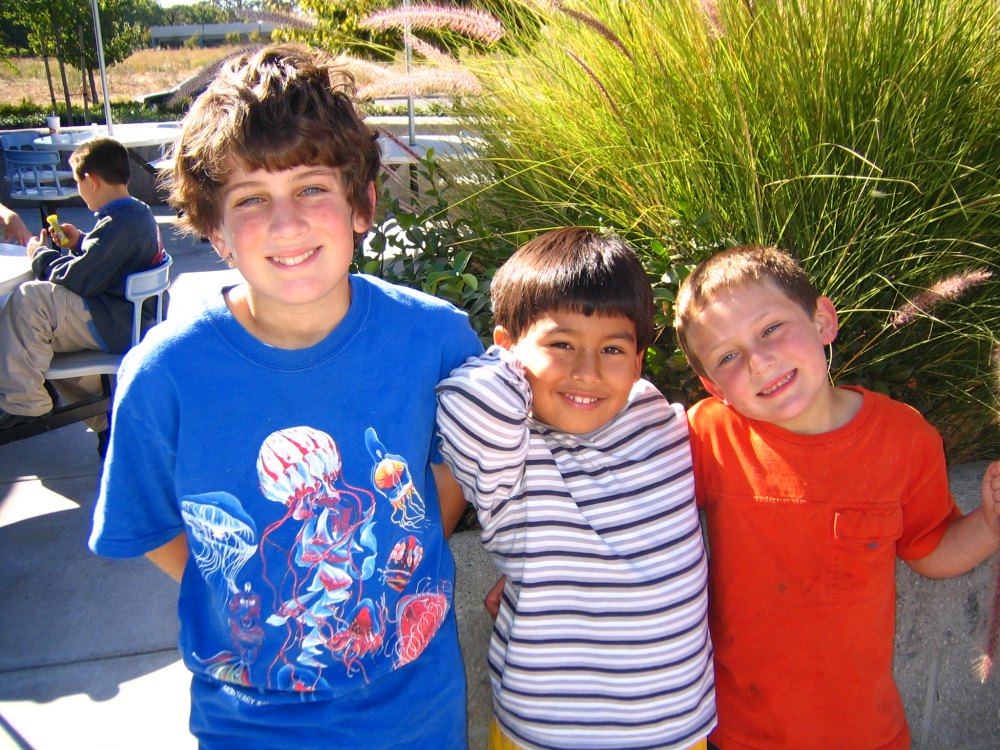 Grandpa took the boys to see a "guy" flick, then hamburgers at Carls Jr.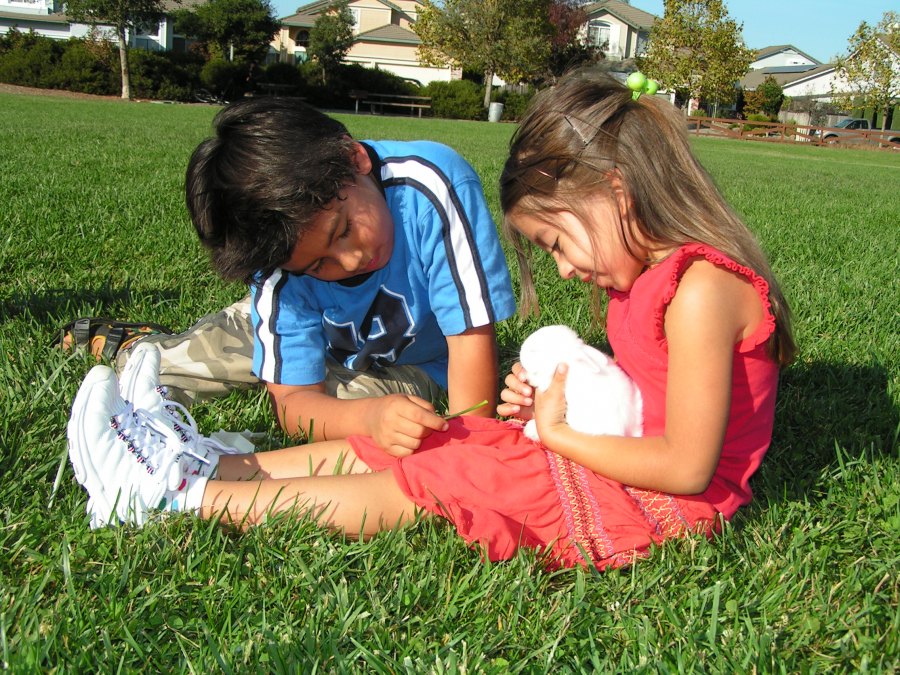 Zak and Sofi have a pet rabbit named Cloud. This was Cloud's first visit to the Park. She liked the taste of fresh grass.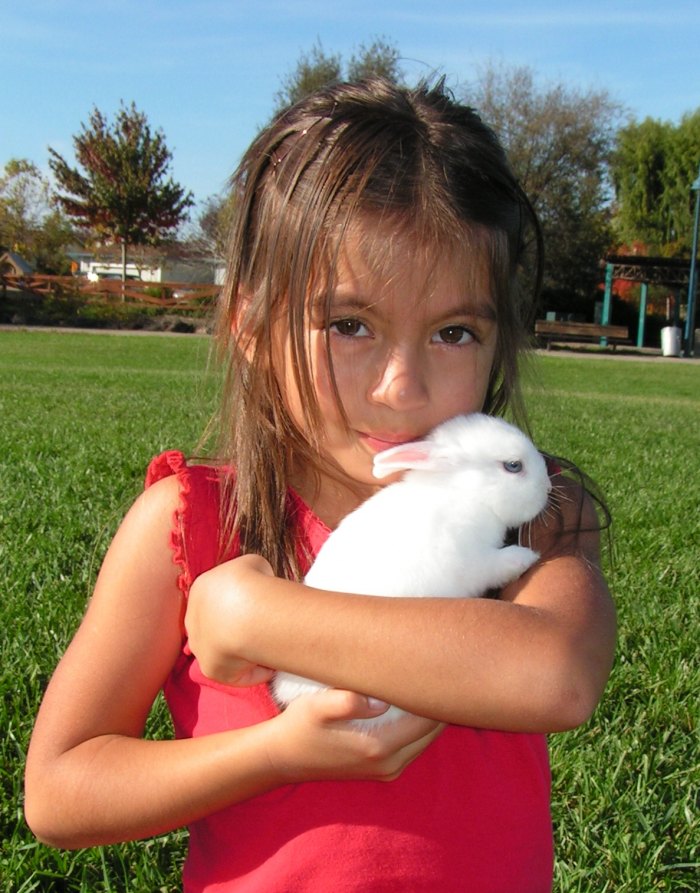 Cloud is comfortable with Sofi.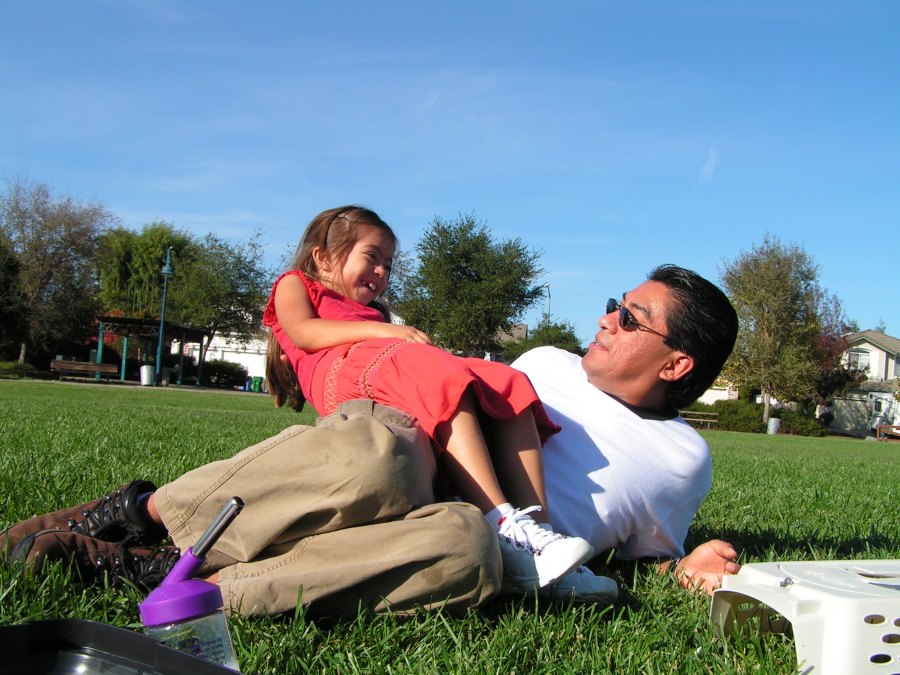 A day at the park is a day to sit on Poppa.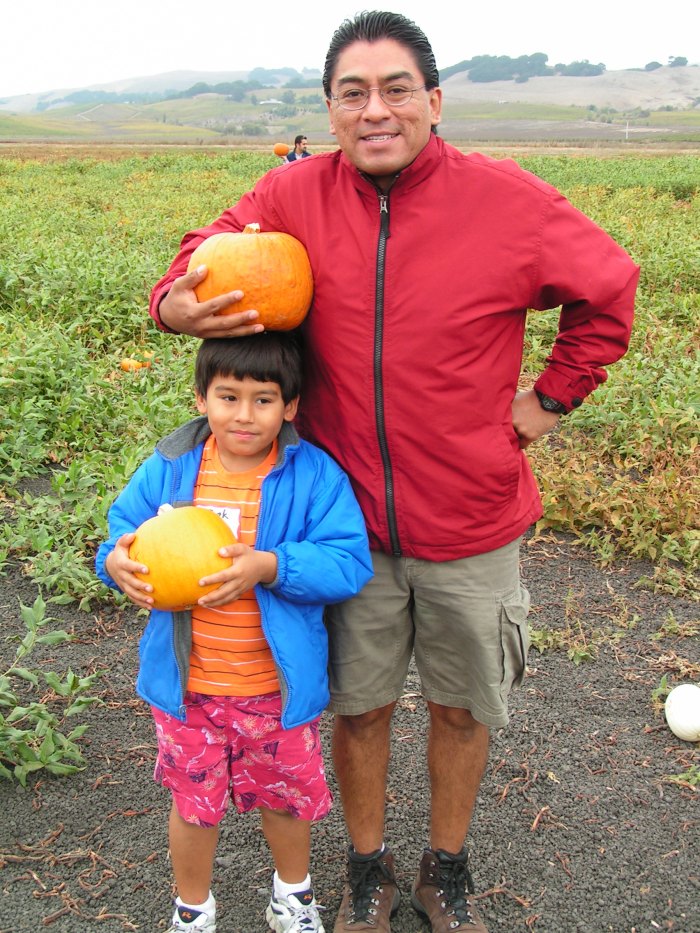 Mundo went with Zak's class to a pumpkin patch.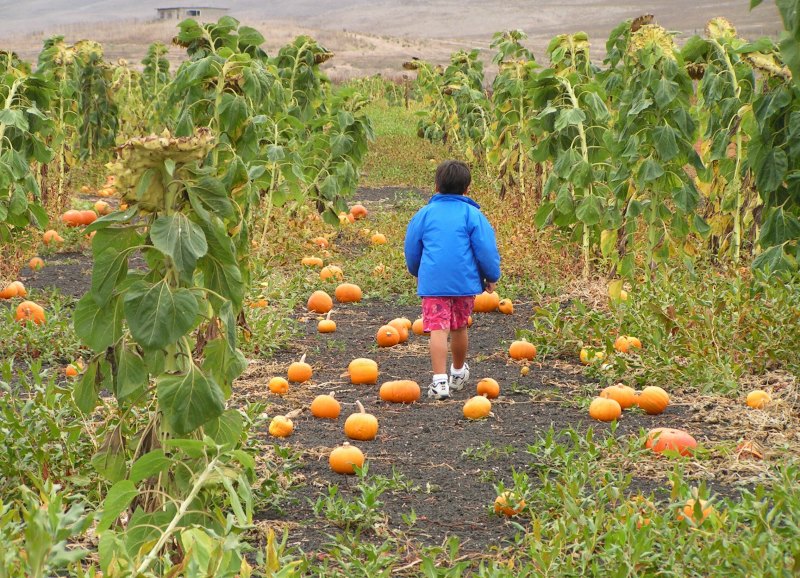 It is an idyllic spot.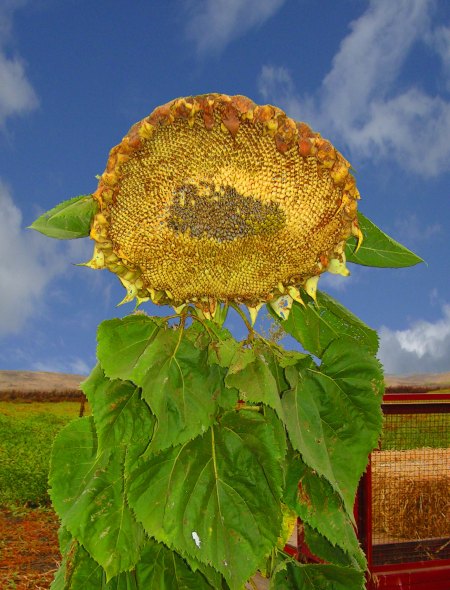 They grow big sunflowers there. This one was about 9 feet tall. Really.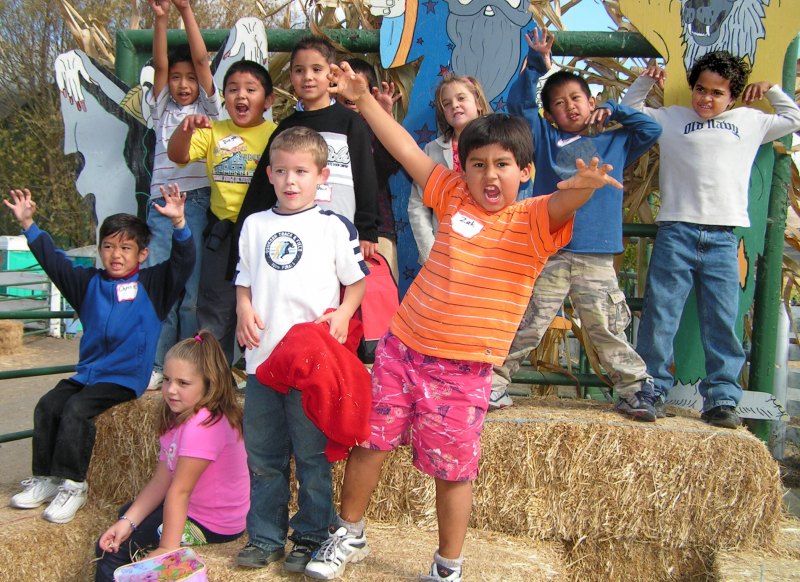 Zak and his friends practiced looking scary for Halloween.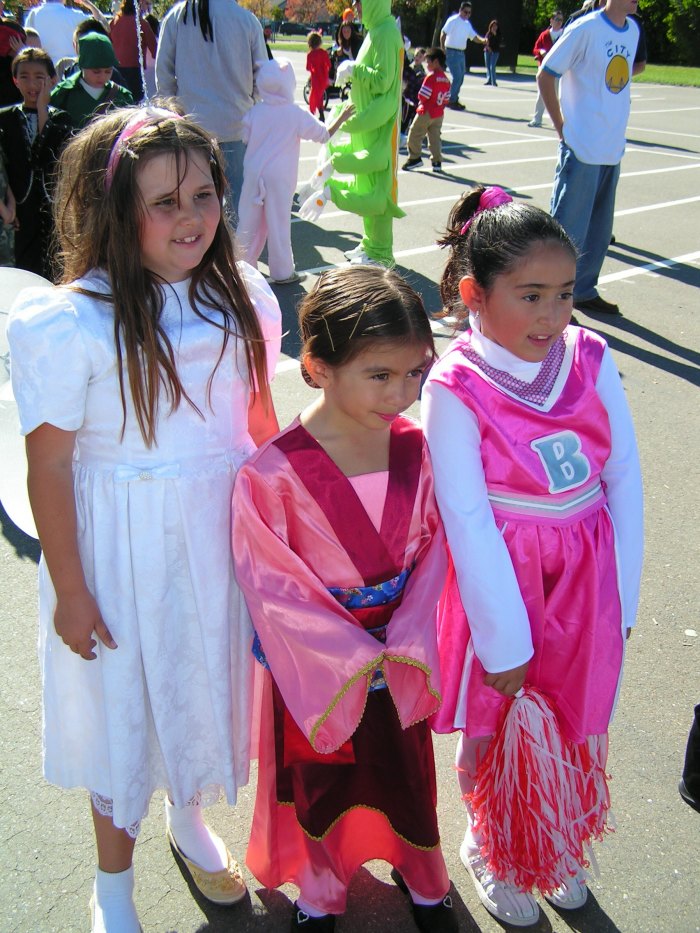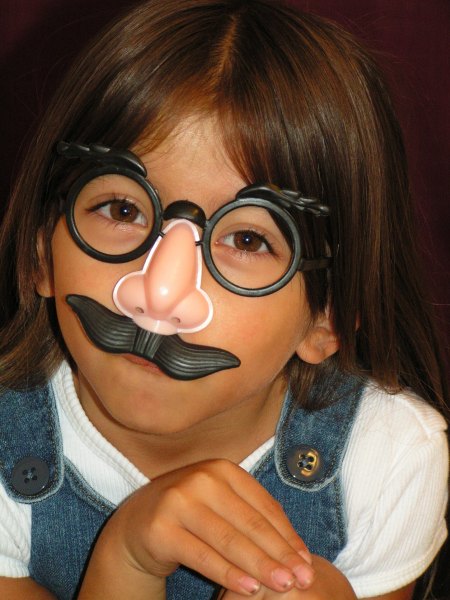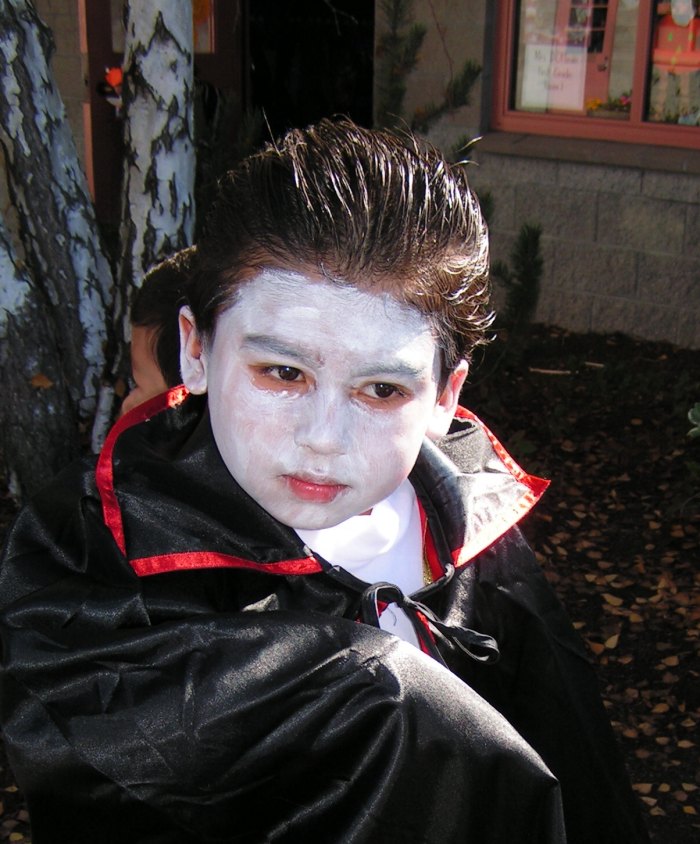 Halloween is an important holiday in Santa Rosa...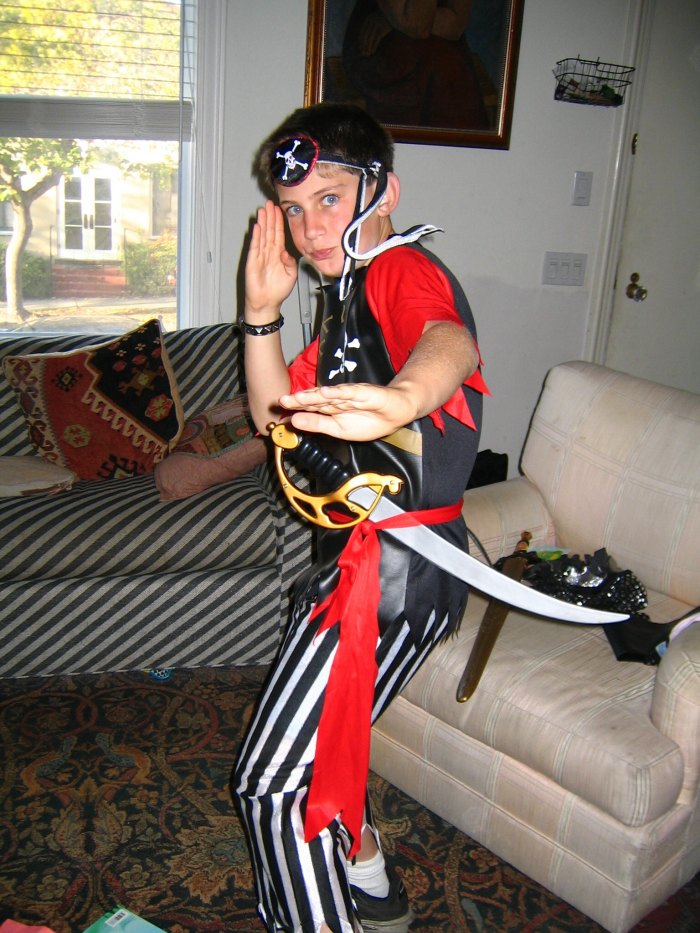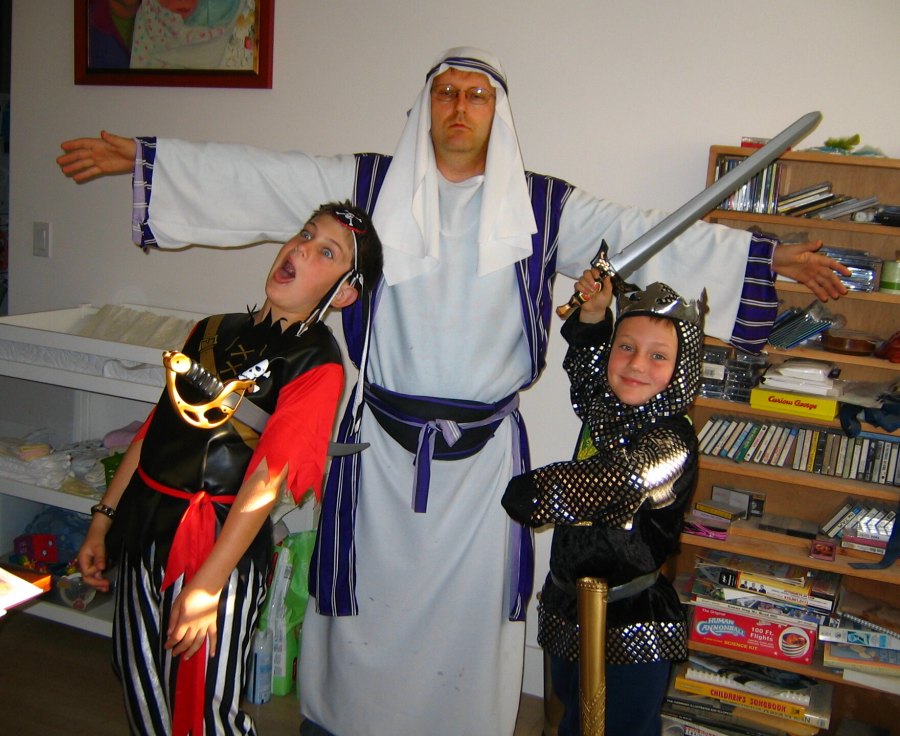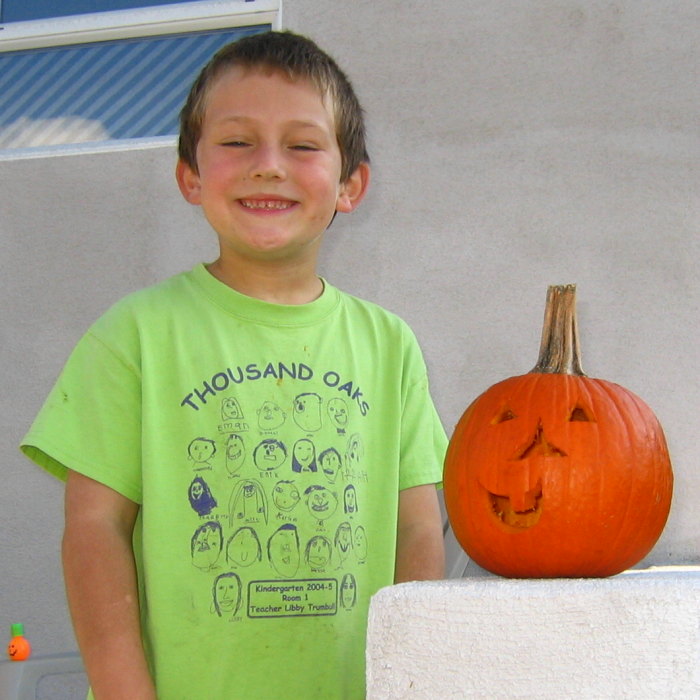 ...and Berkeley.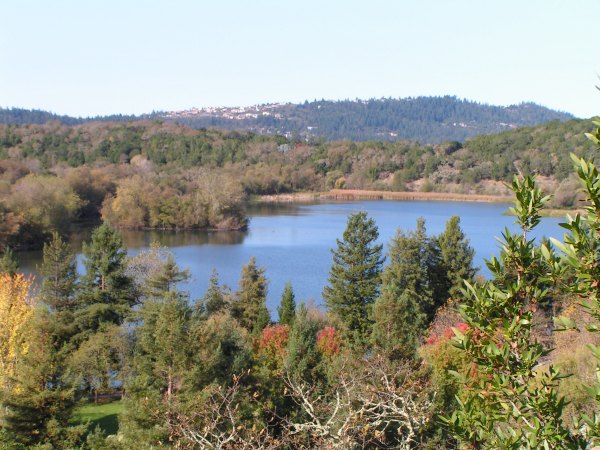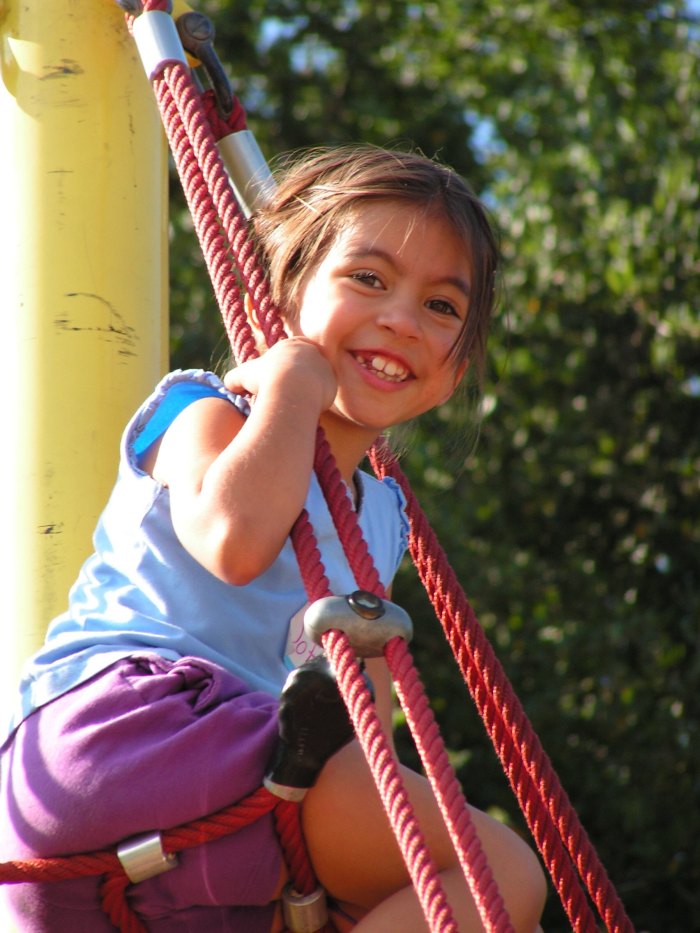 Sofi's class went on an outing that included Spring Lake and Howarth Park. Sofi climbed the spider-web structure to the top.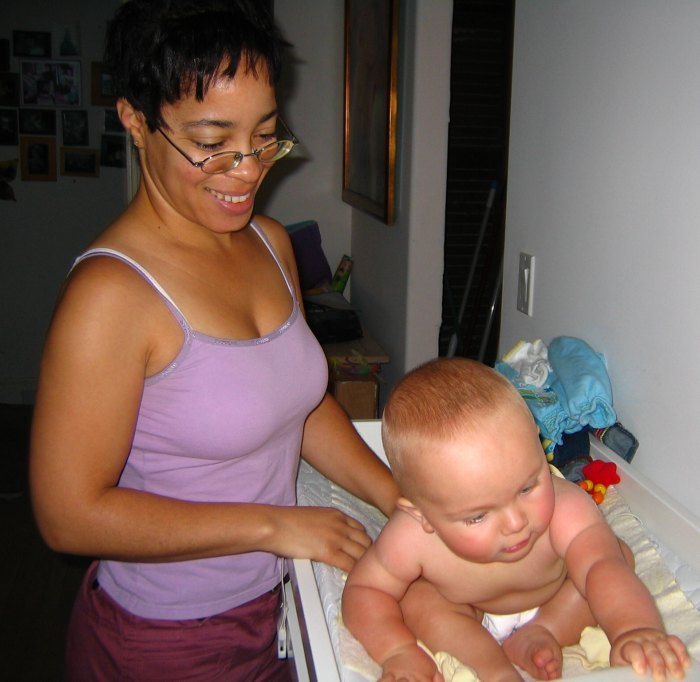 Toshaliza, Isabelle's nanny, dressing Isabelle.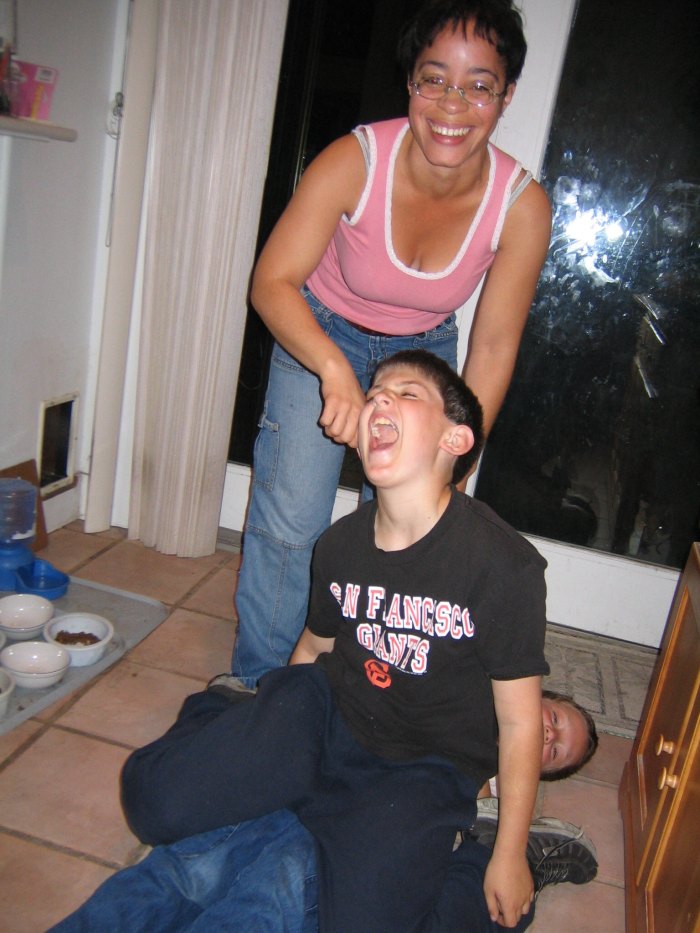 Toshaliza gets along well with Cassidy and Paco.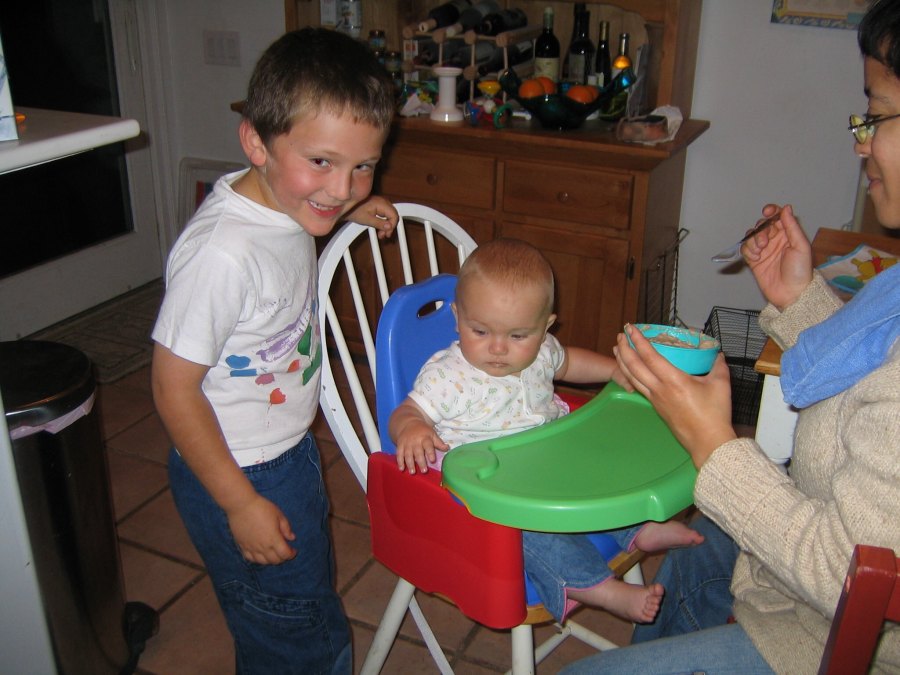 Paco watches as Toshaliza feeds Isabelle. When necessary, he clowns for Isabelle who enjoys her dinner theater.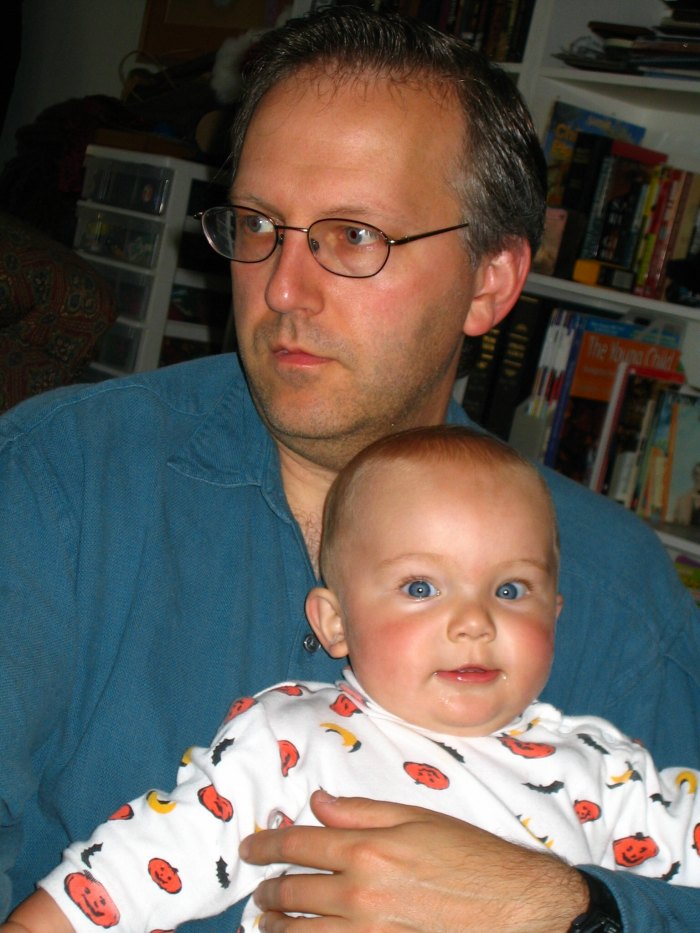 Eric and Isabelle.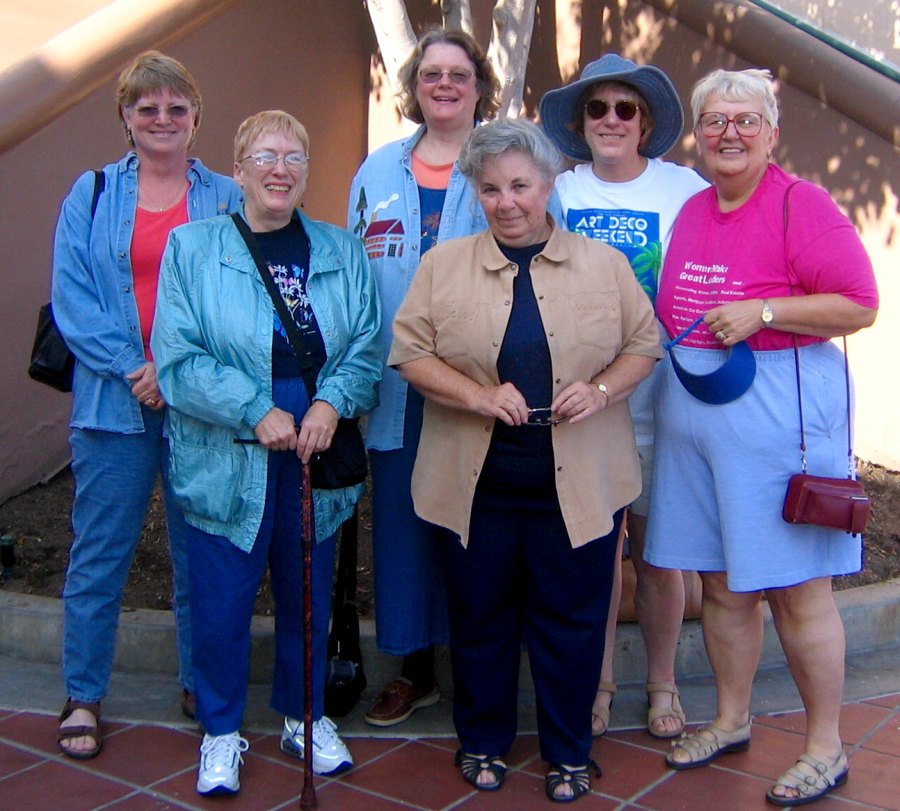 Judy went to San Diego to get together with her bridge pals.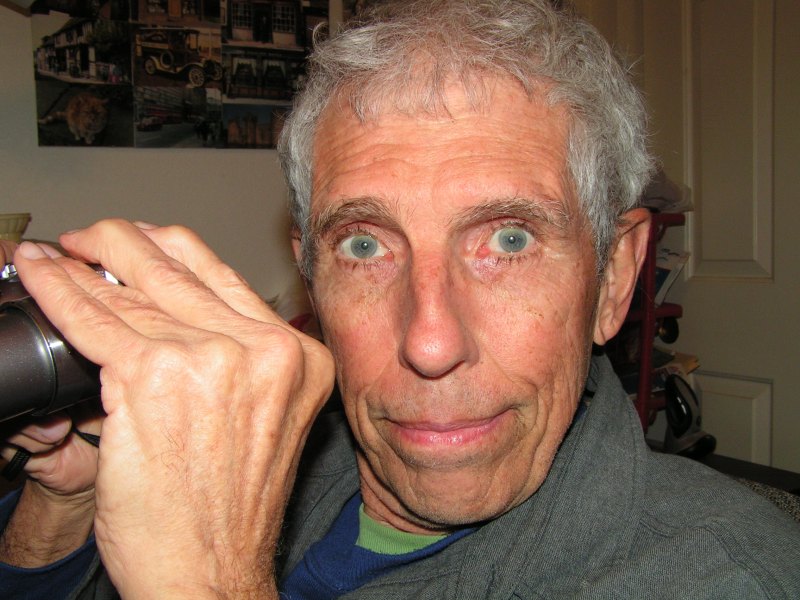 John came to Santa Rosa for a visit.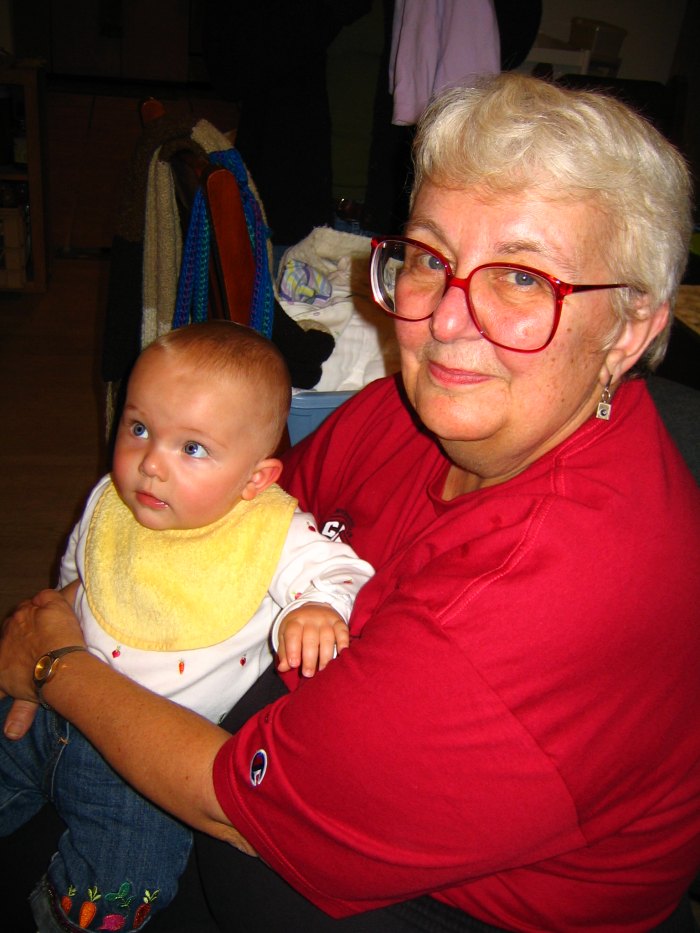 Judy still spends occasional weekends in Berkeley helping out.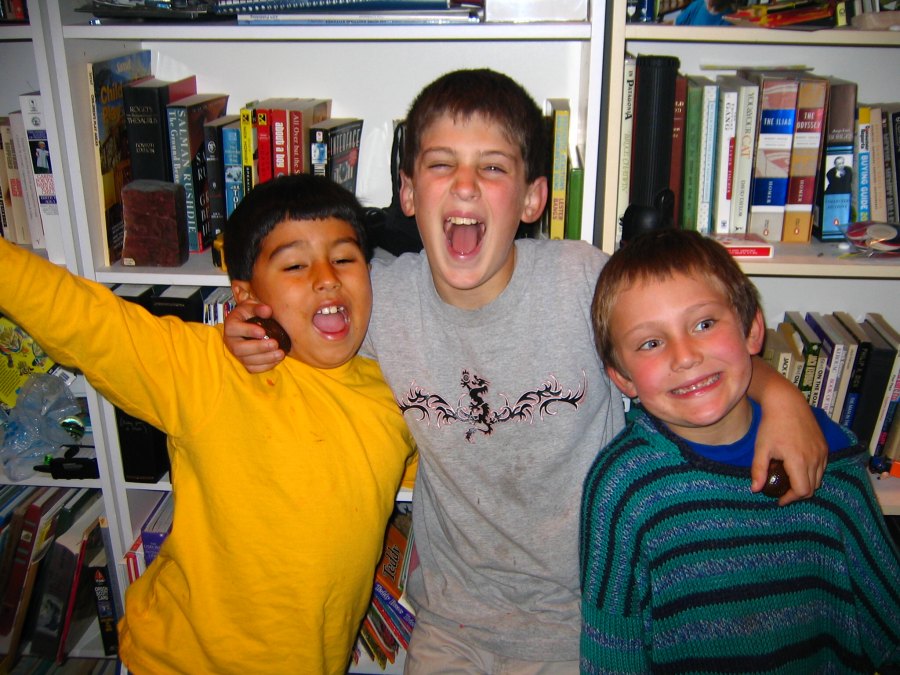 No one ever said it would be quiet when the boys get together.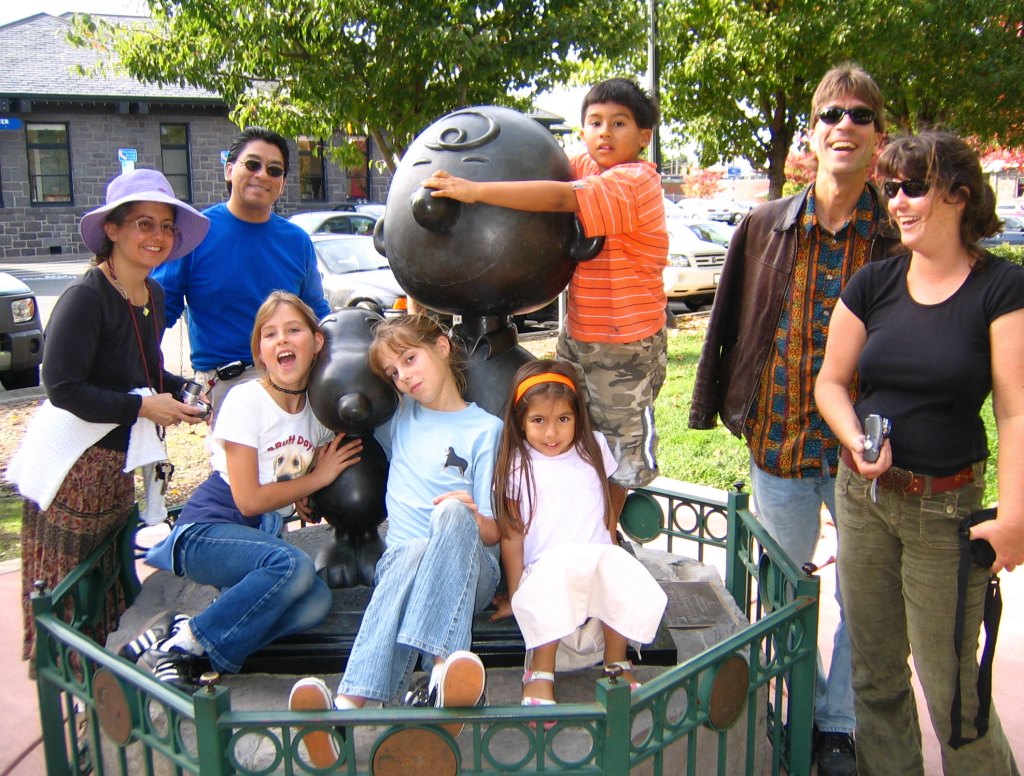 Lynn and Lui came to Santa Rosa for a visit. This picture was taken at the Schultz Memorial Park in Railroad Square.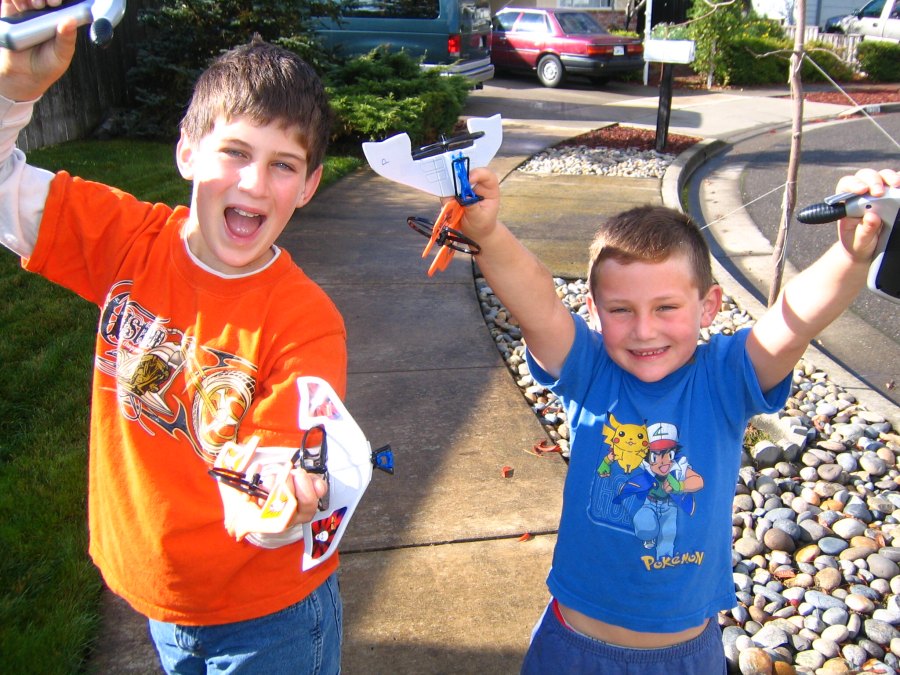 Cassidy and Paco enjoy their Air Hog powered gliders.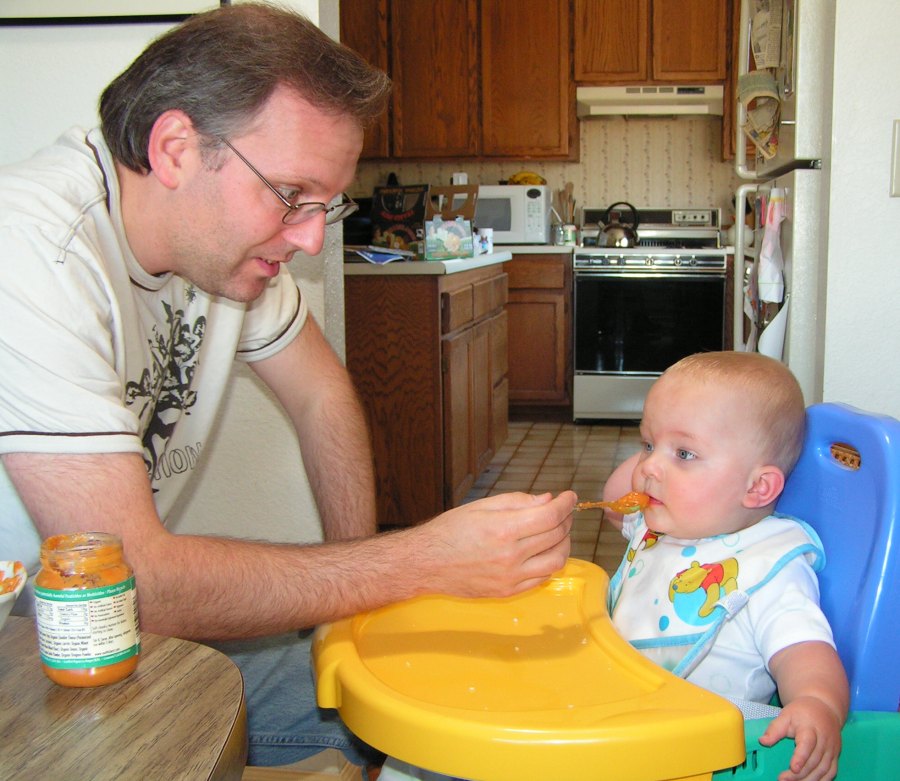 Eric feeding Isabelle. Notice how neat everything is...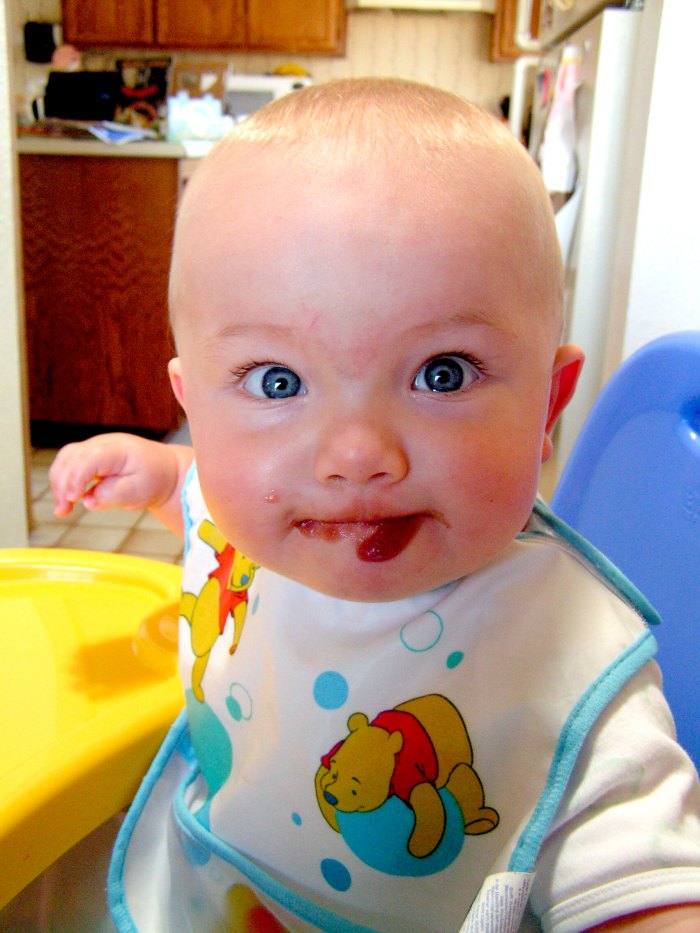 ...and then...plums!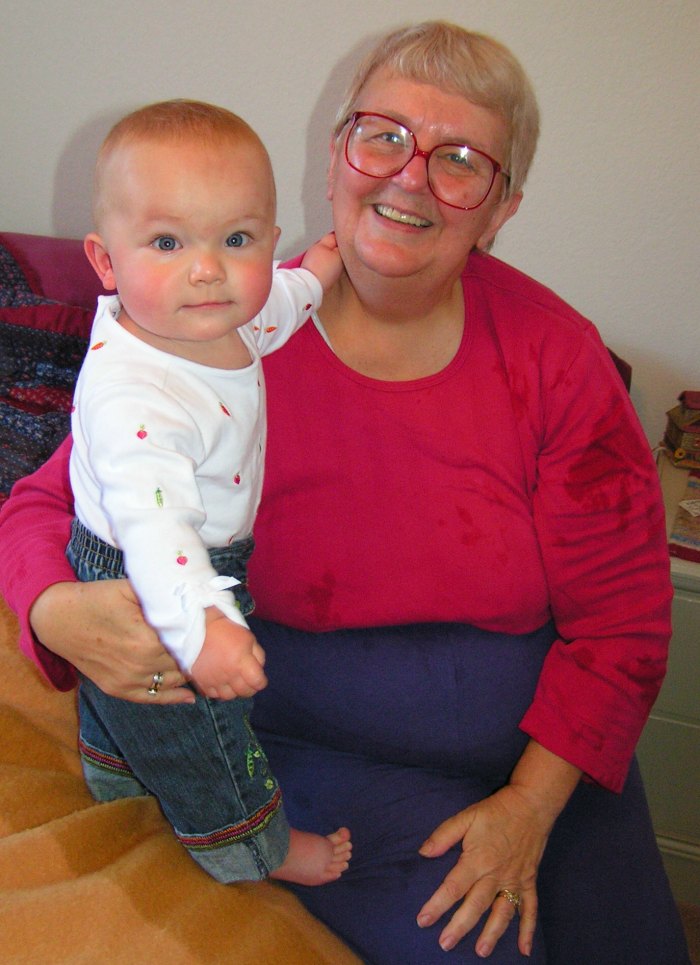 Isabelle and Grammy during an "Isabelle weekend." That's when Isabelle comes up and stays at Grammy & Grandpa's house.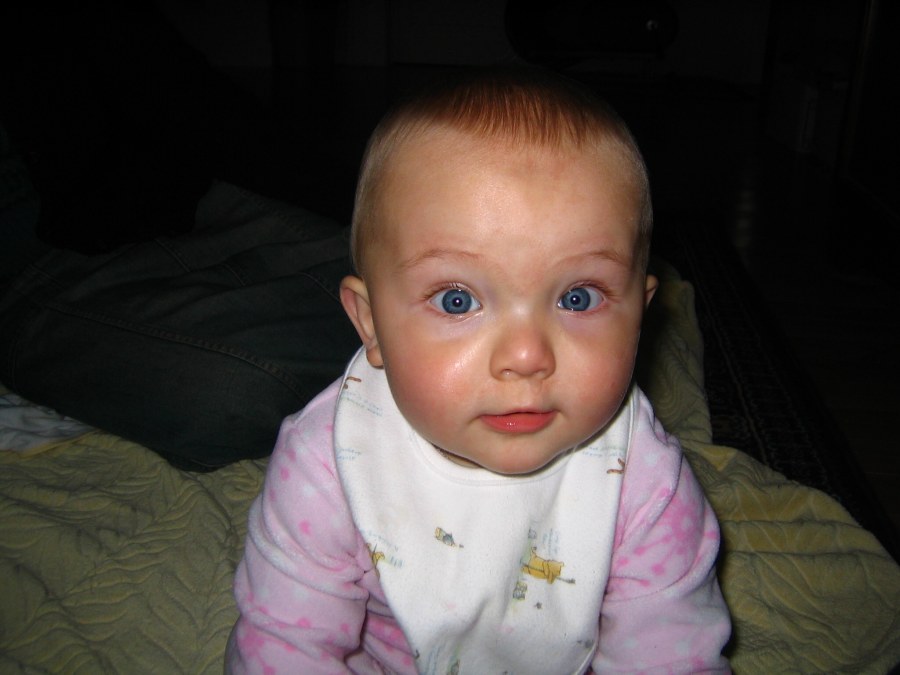 Isabelle seems to enjoy having her picture taken -- at least so far.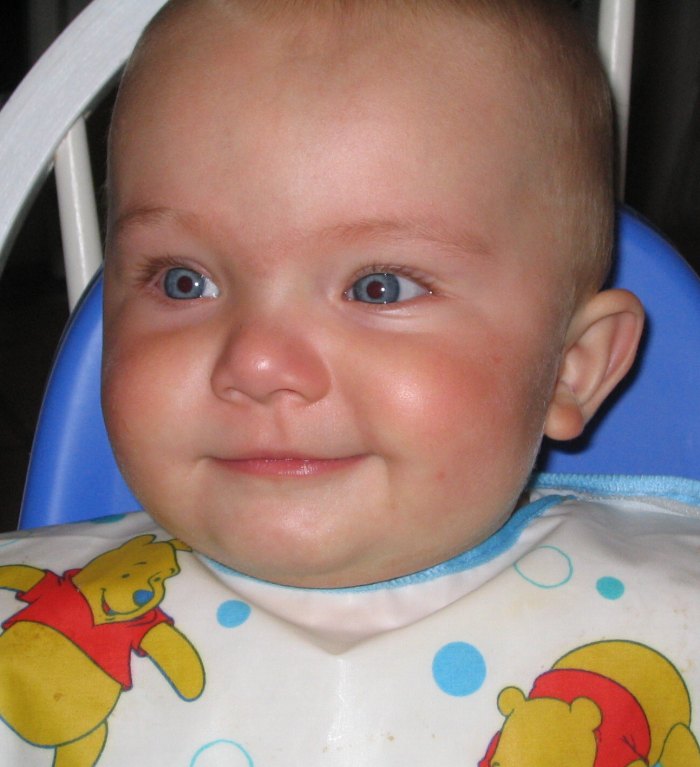 Sometimes her smile looks just like Paco's...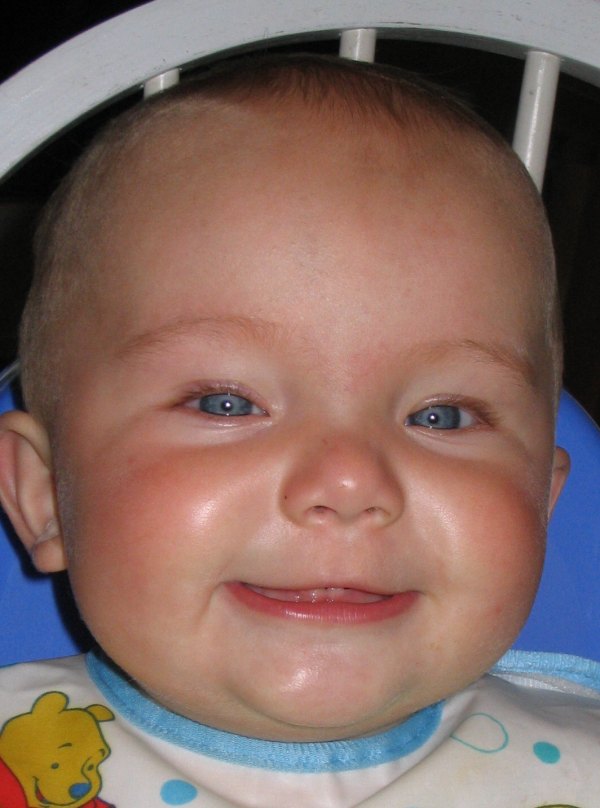 ..and sometimes when Grandpa says, "Smile, sweetie," she gives him the fake Hudson smile that everyone in the family does for photos. Grandpa loves it.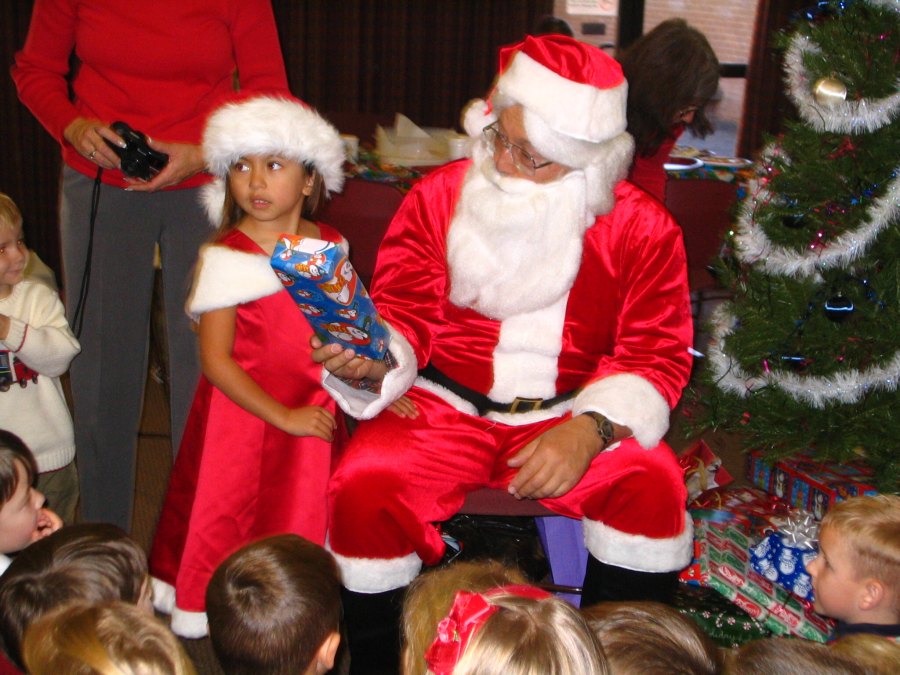 Again this Christmas, Grandpa served as "Santa" at the Twins' Club party. Sofi was Santa's Helper. Grandpa enjoys his brief annual reign as a Minor God.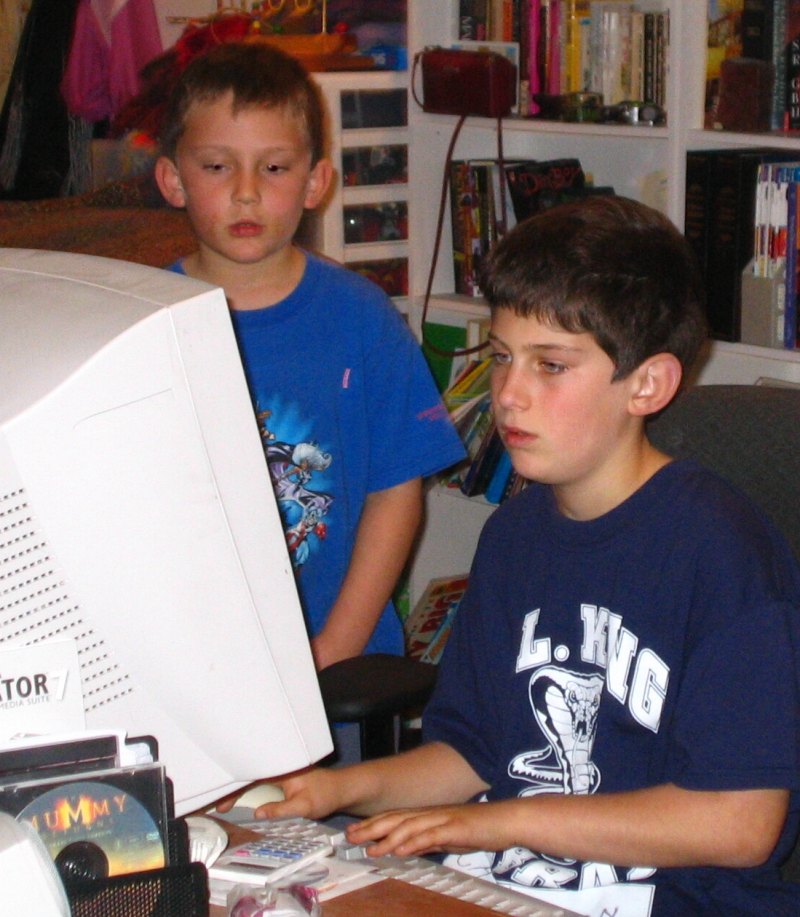 Paco and Cassidy at their computer in Berkeley. Cassidy has his own email address.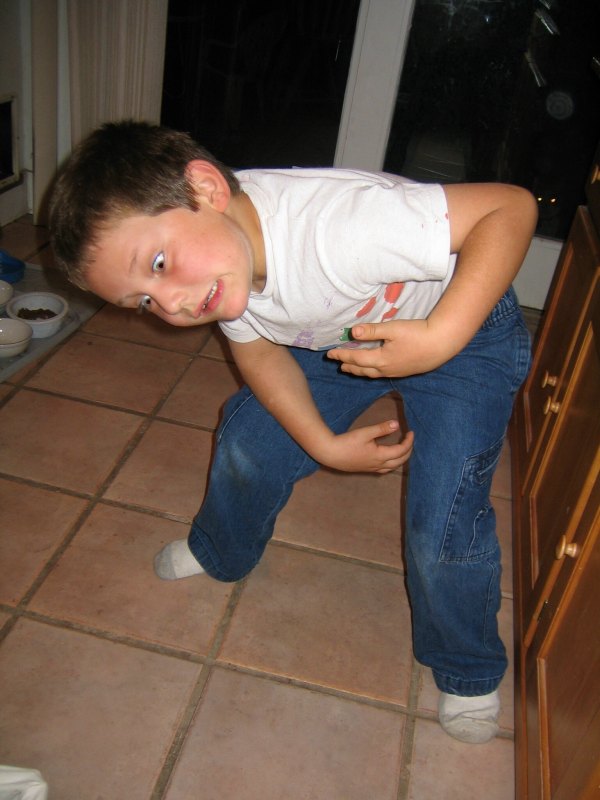 What is it they say about getting a chimpanzee to type the works of Shakespeare?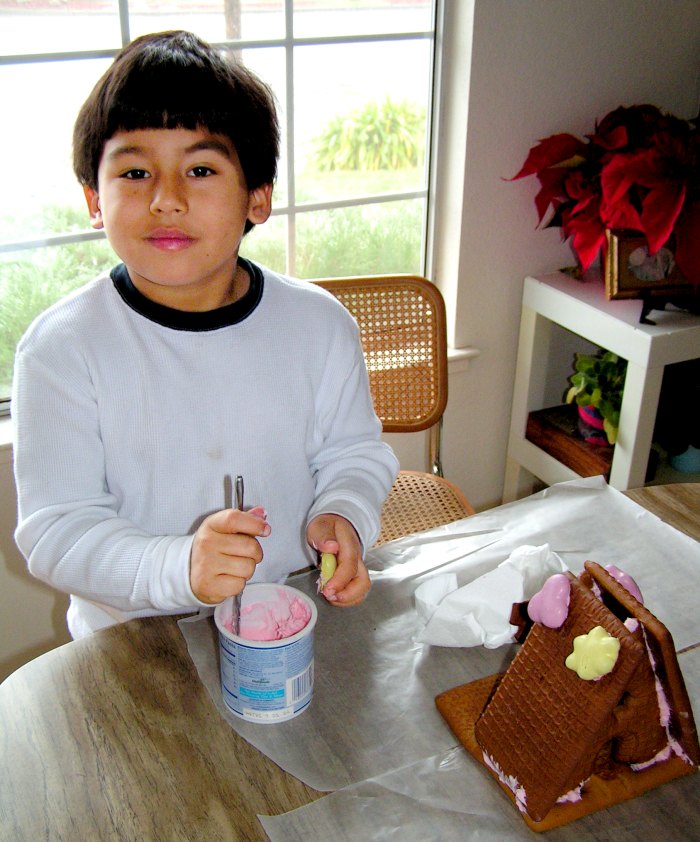 Zak made a gingerbread house with Grandpa.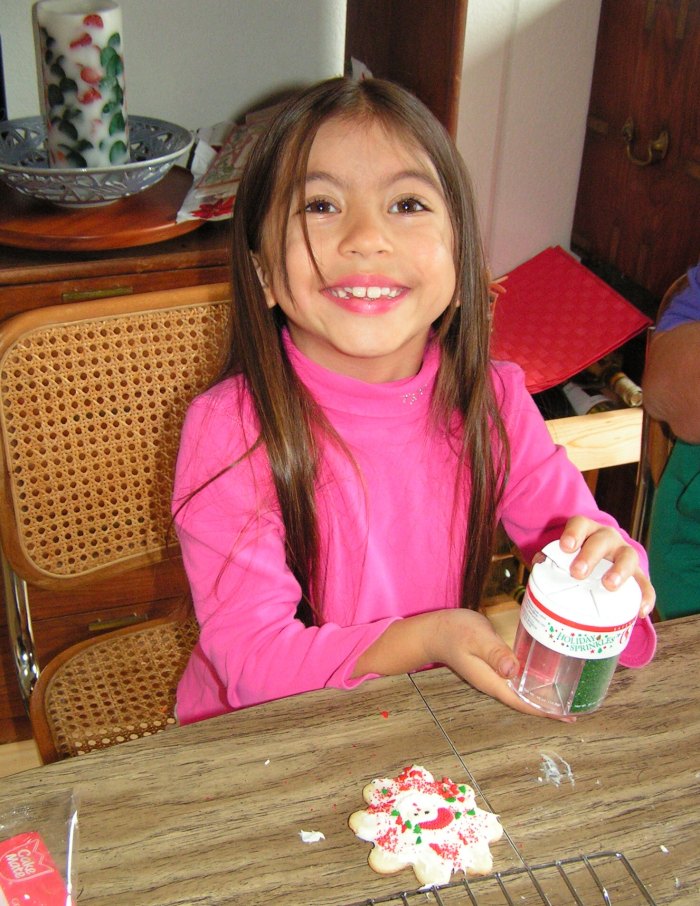 Sofi made Christmas cookies with Grammy.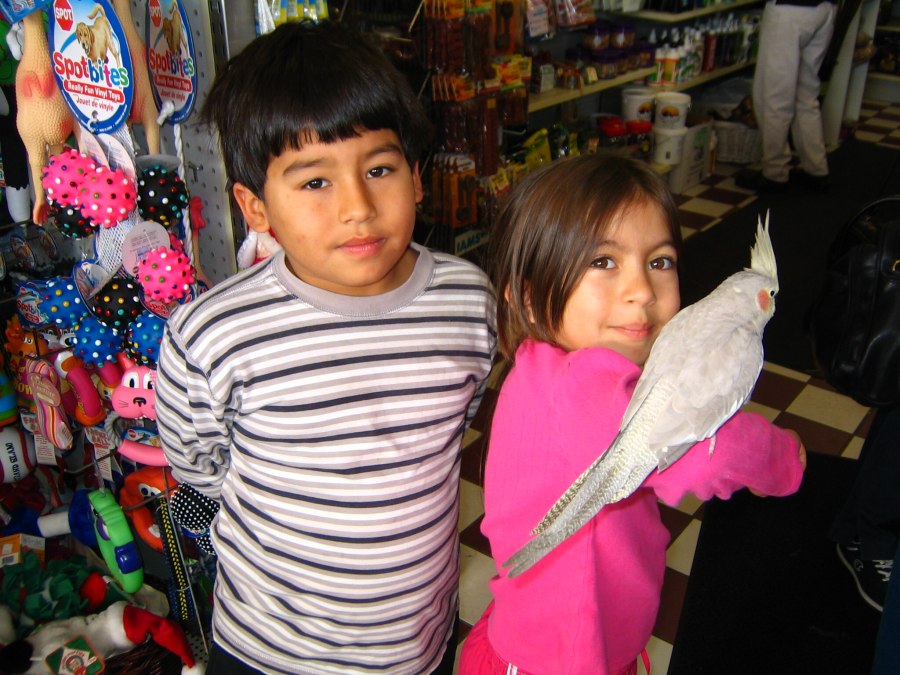 Zak and Sofi like to visit the pet store.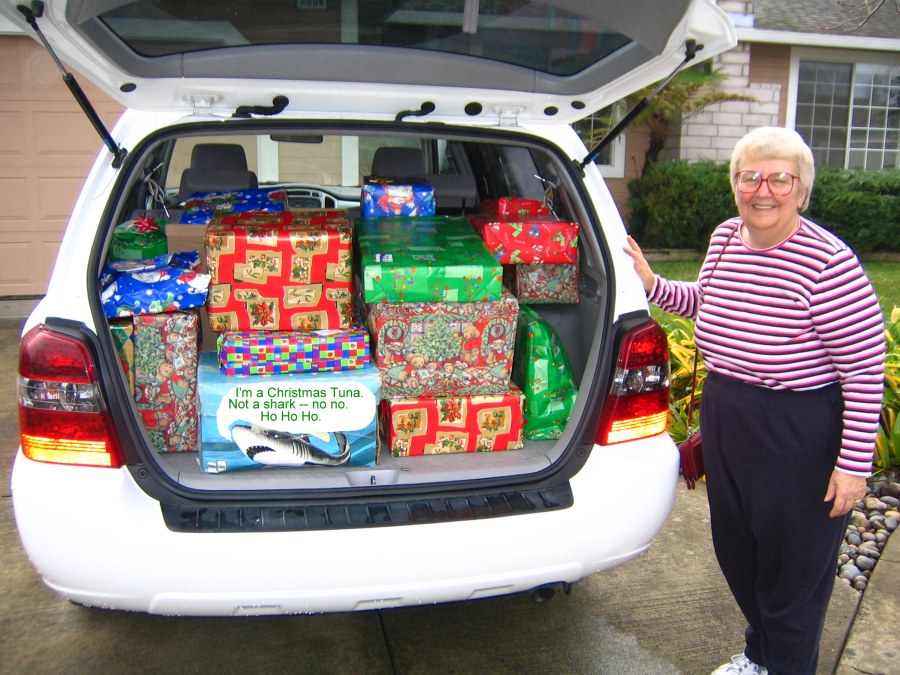 On the day before Christmas Grammy and Grandpa loaded up the sled to deliver presents.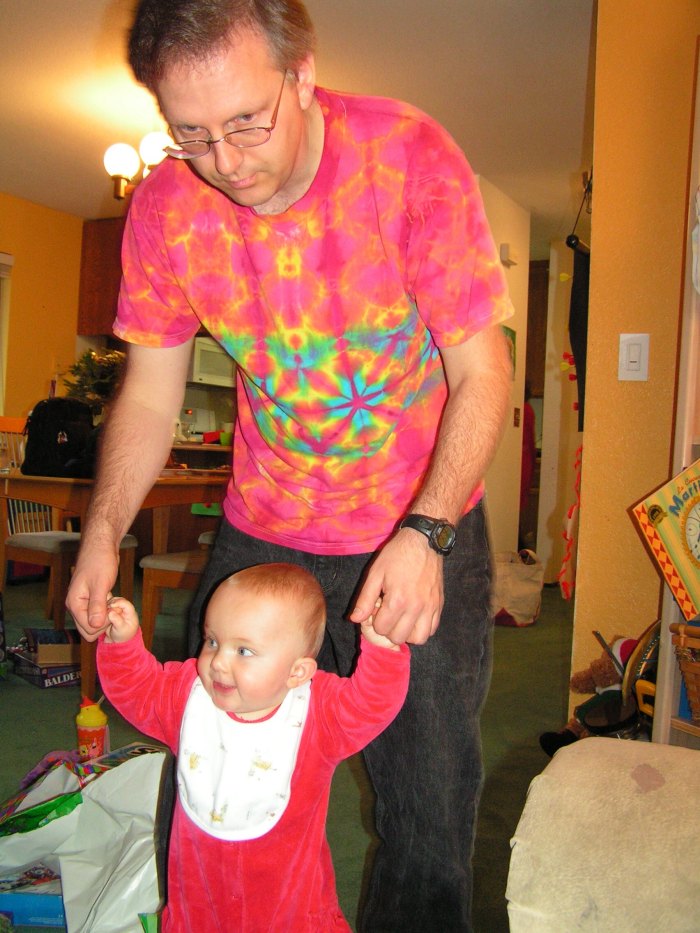 Isabelle loves to grab people's hands and get them to take her for a walk.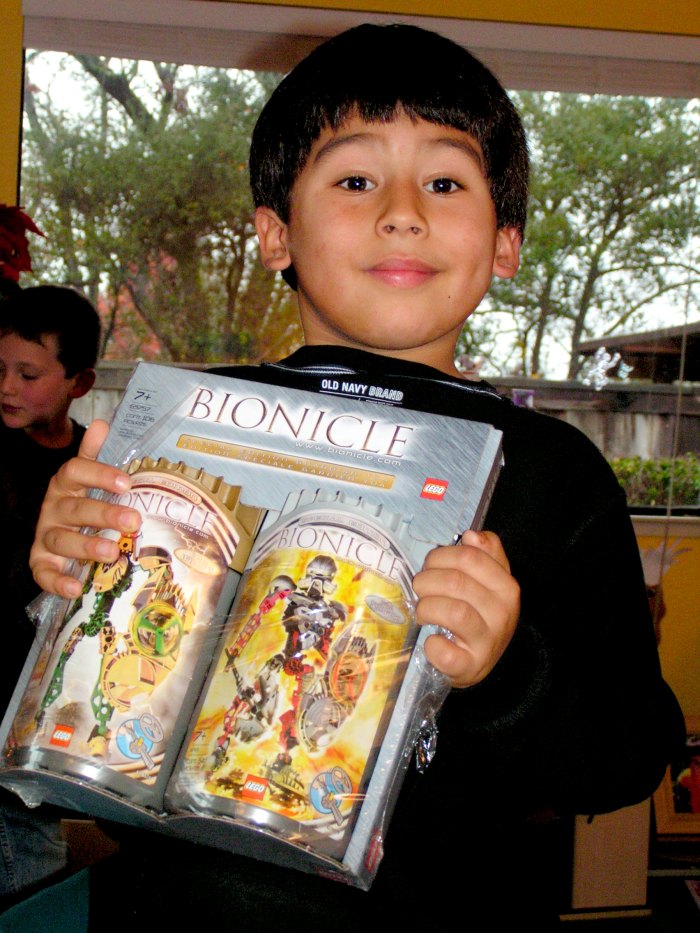 Zak shows Bionicles he got for Christmas. He also got an X-Box, a reward from Santa for achievement in reading.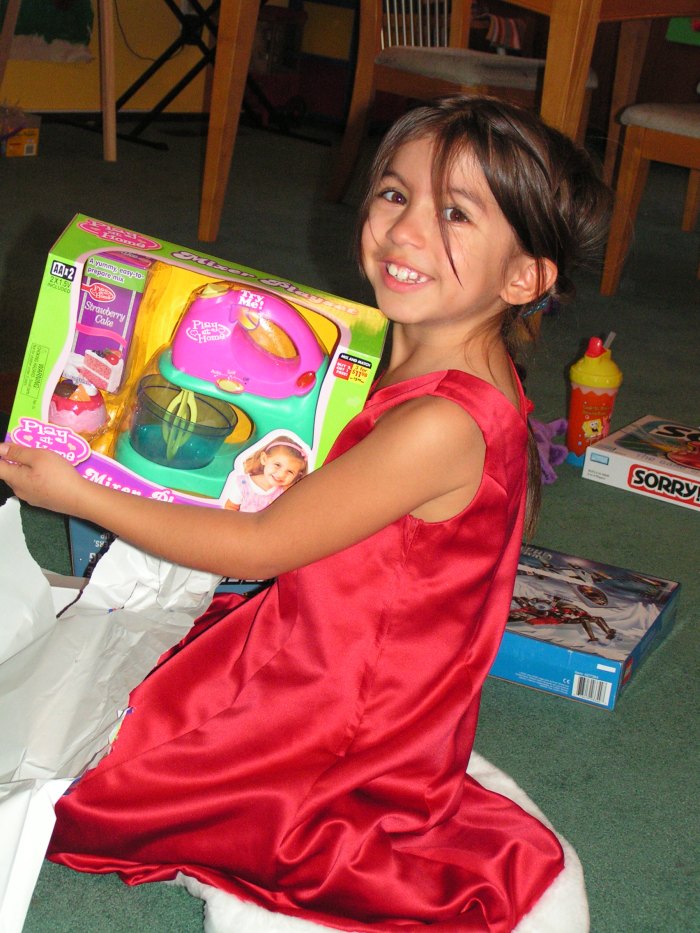 Sofi got a mixer and an Easy Bake Oven.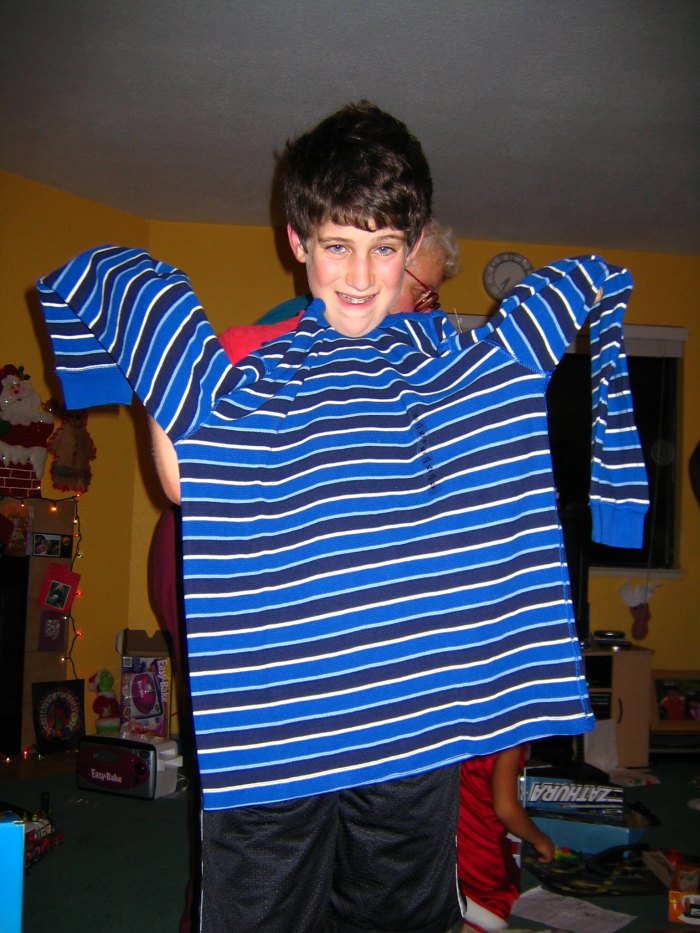 Cassidy got a colorful shirt...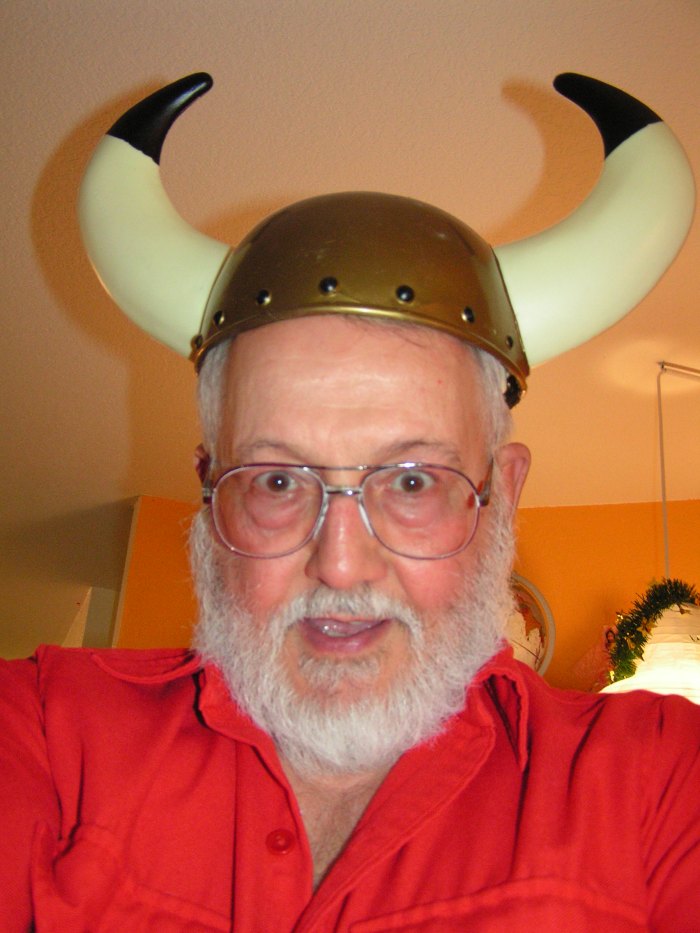 ...Grandpa became a Viking...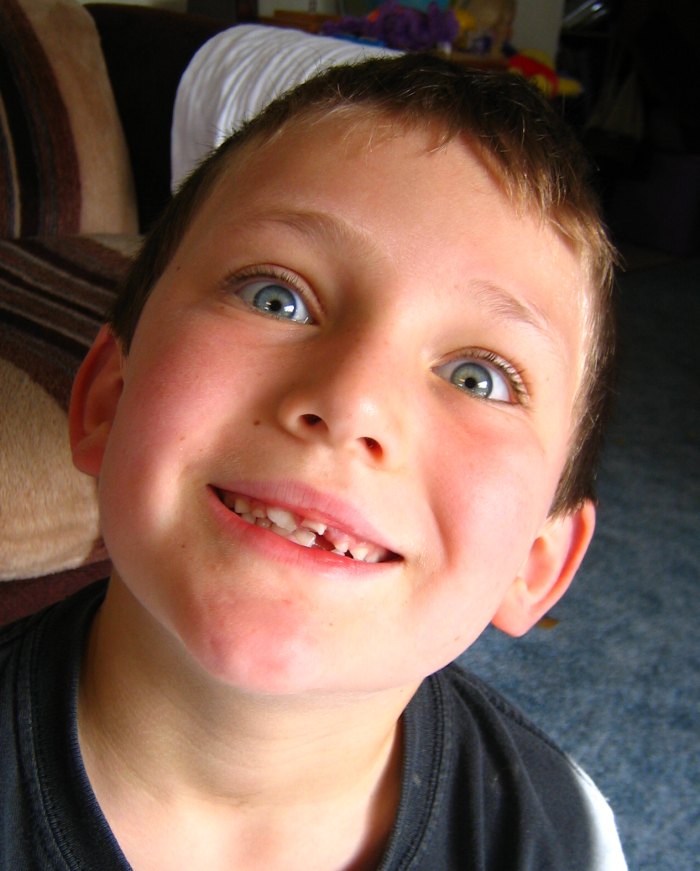 ...and Paco was amazed by the wonder of it all.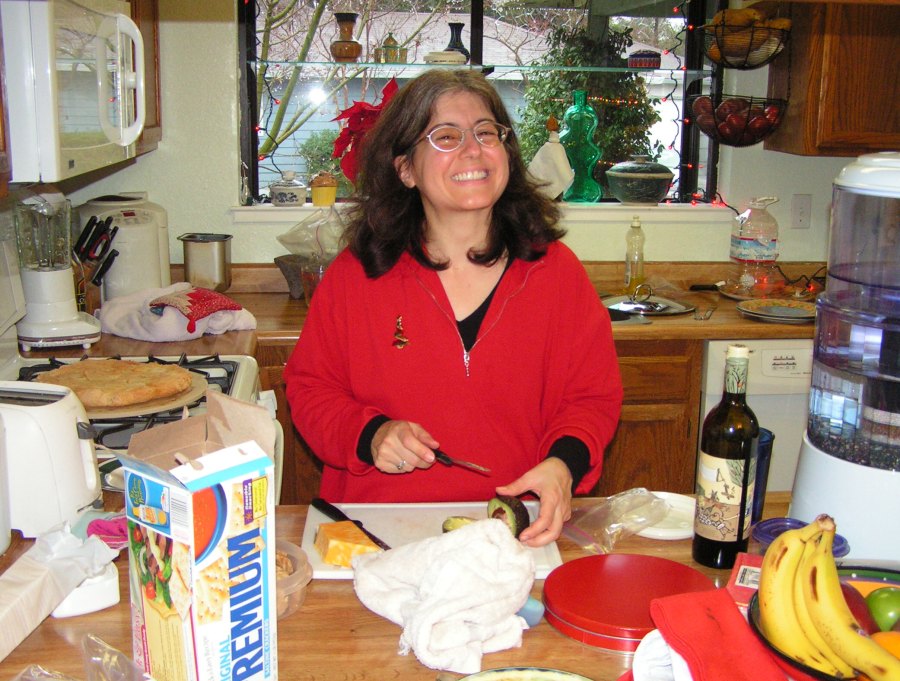 We had Christmas dinner at Suzy and Edmundo's house. It was good.

Isabelle loves to look in a mirror...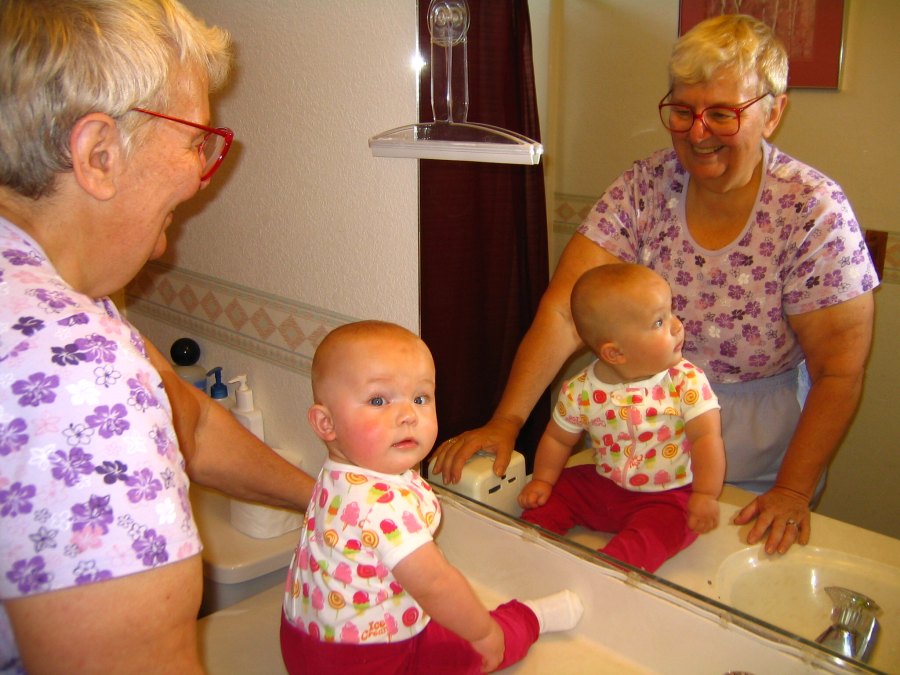 ...and we enjoy putting her in front of them.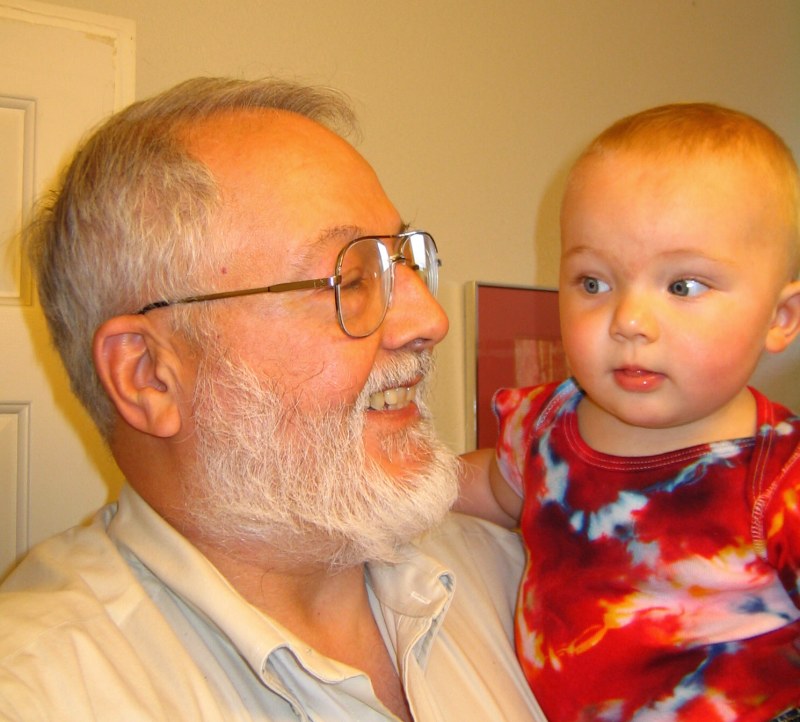 Grandpa likes to take her around the house.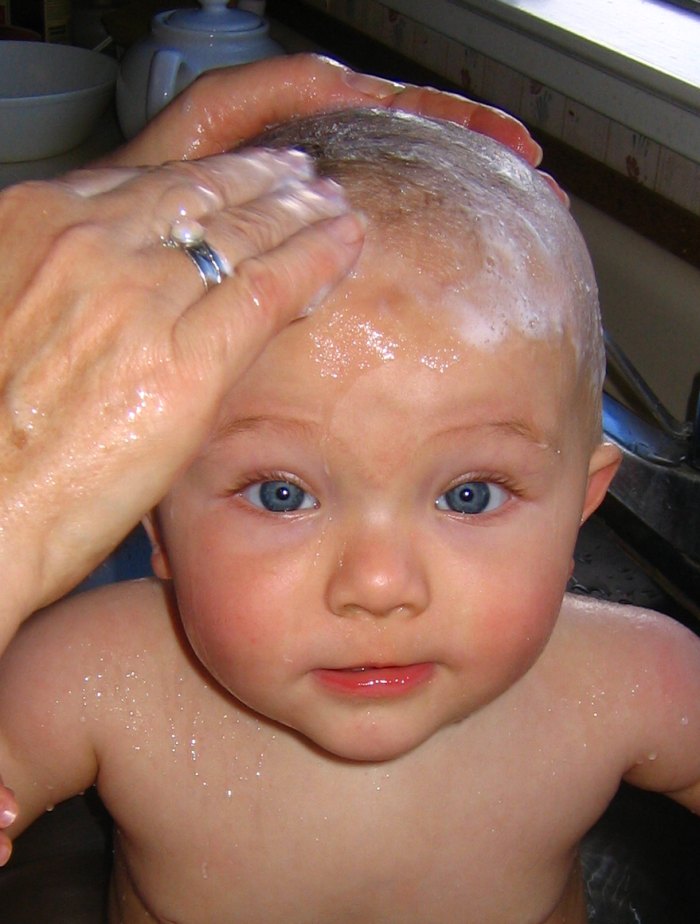 Isabelle enjoys her baths...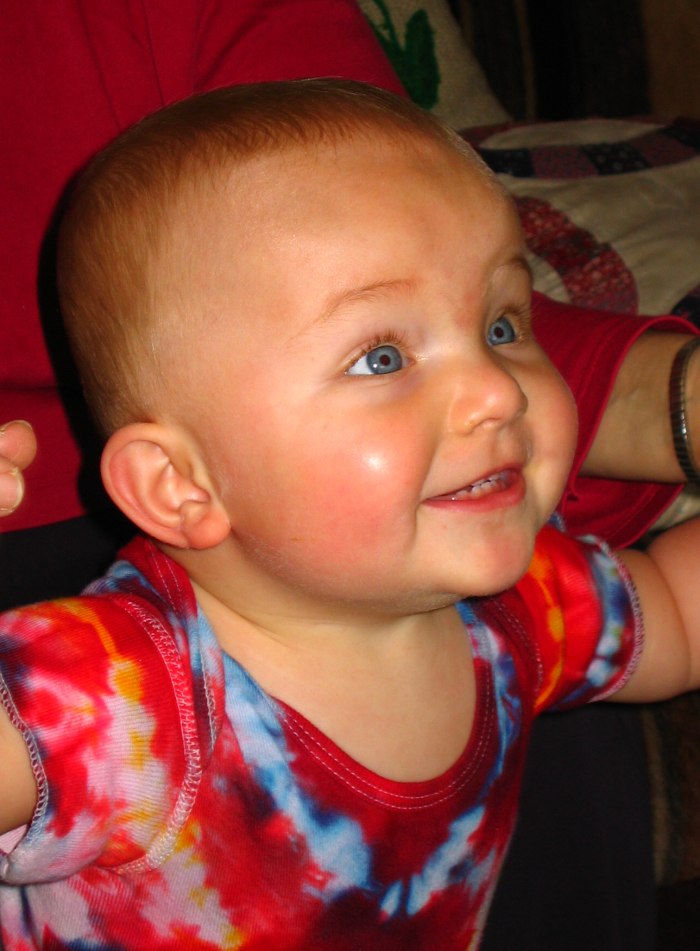 ...and then she gets dressed up in colorful clothes.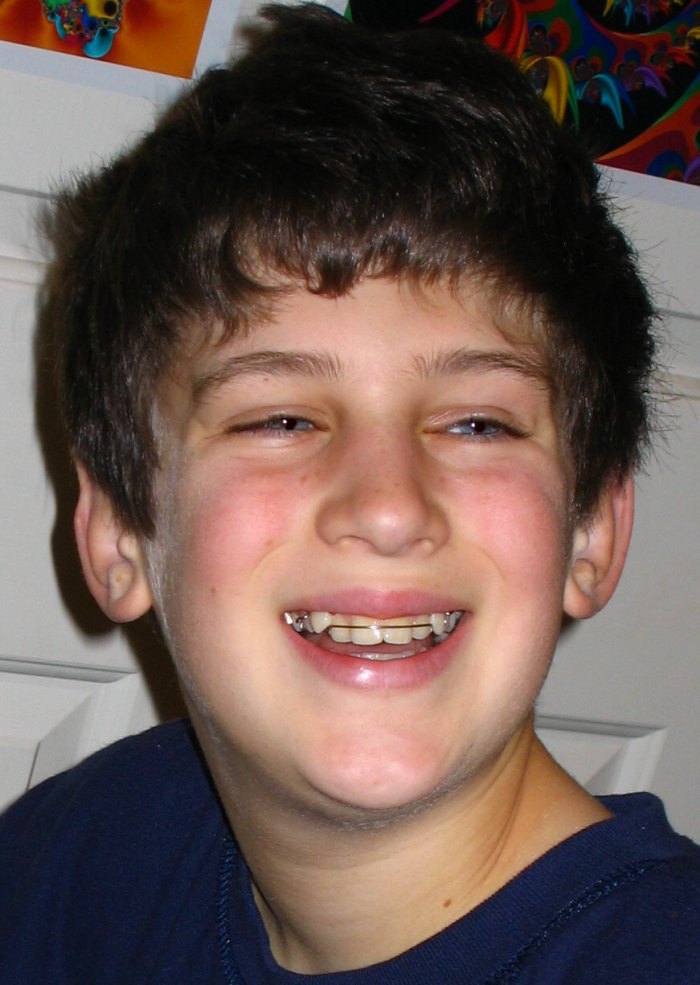 Cassidy is diligent about his braces.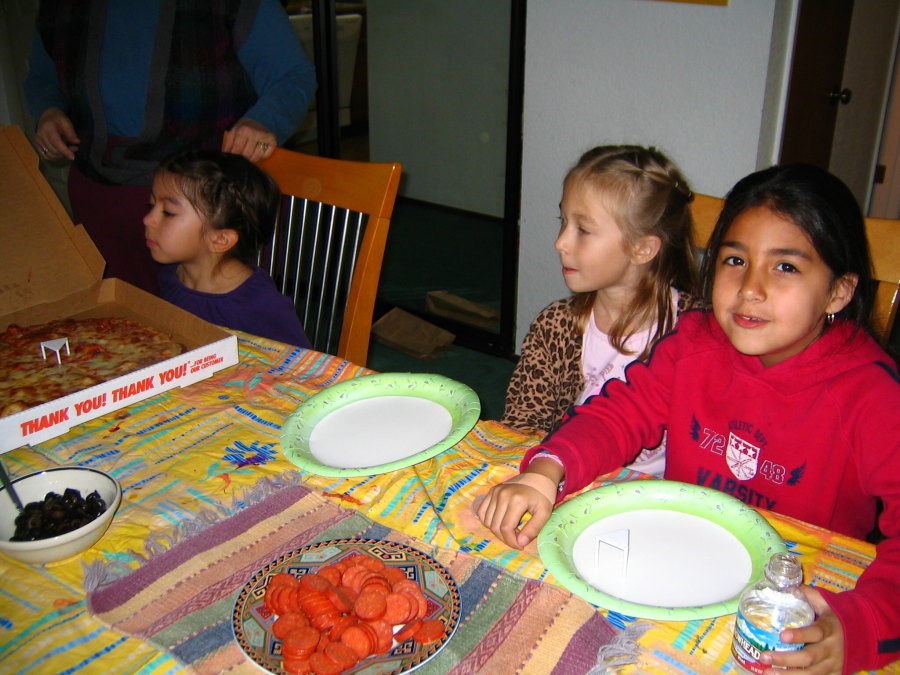 Sofi and Zak had a Pizza Party at their house.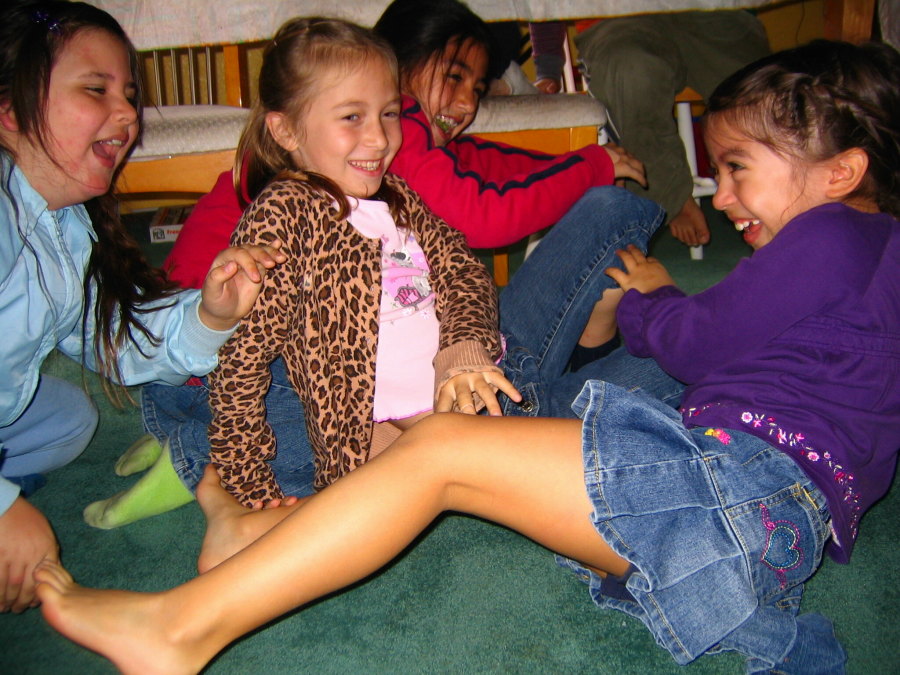 Friends Samantha, Madelaine, and Irene with Sofi.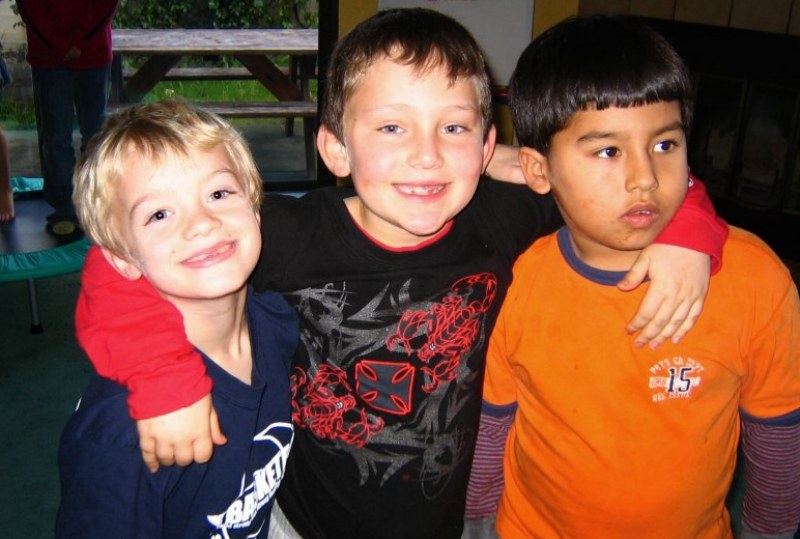 Chanse, Paco, and Zak -- they were the (relatively) quiet ones at the party.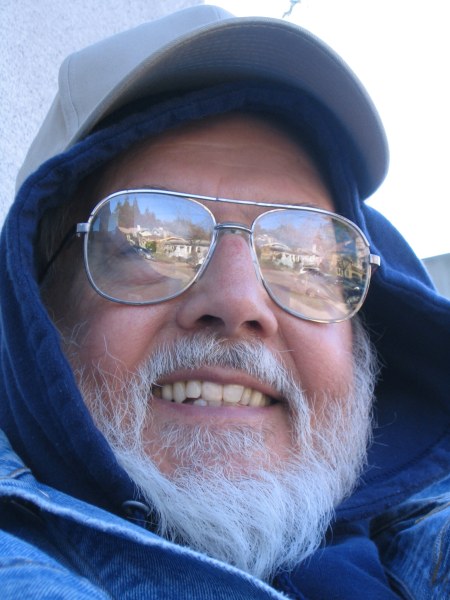 Grandpa dresses warmly for his visits to Berkeley.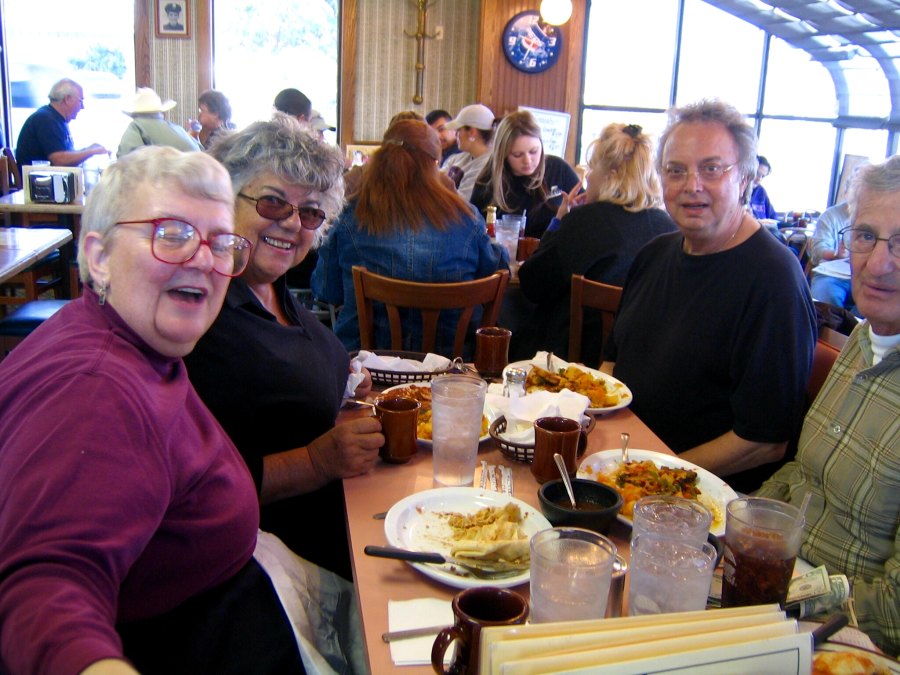 Judy went to Fresno in January to see Rosemary, Mark, Dave, and Joan. Joan was at the restaurant too-- she took the picture.
In the fall Rosemary and Mark came up to Santa Rosa for a visit.Larry morphed them. See the video.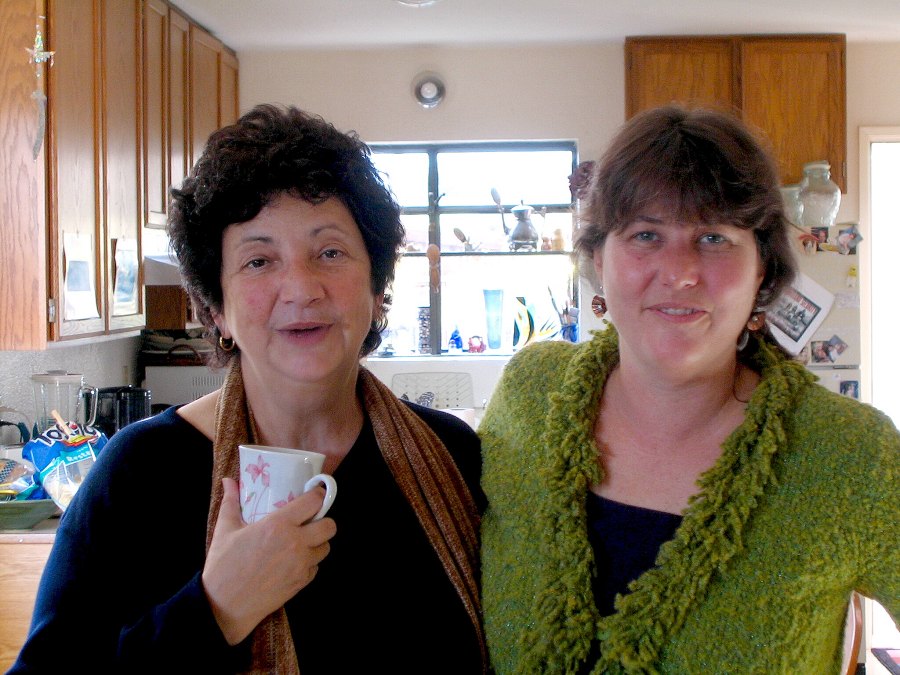 Then Judy went to Santa Cruz to visit Johanna and Lynn.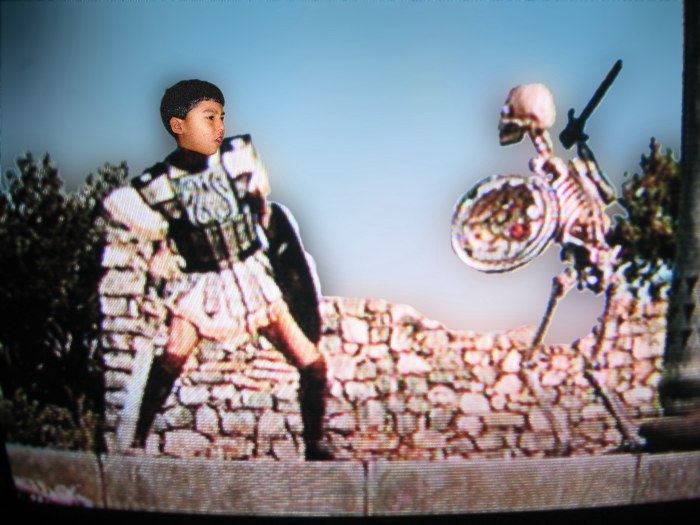 Zak asked to be put in an action scene from "Jason and the Argonauts." Grandpa obliged.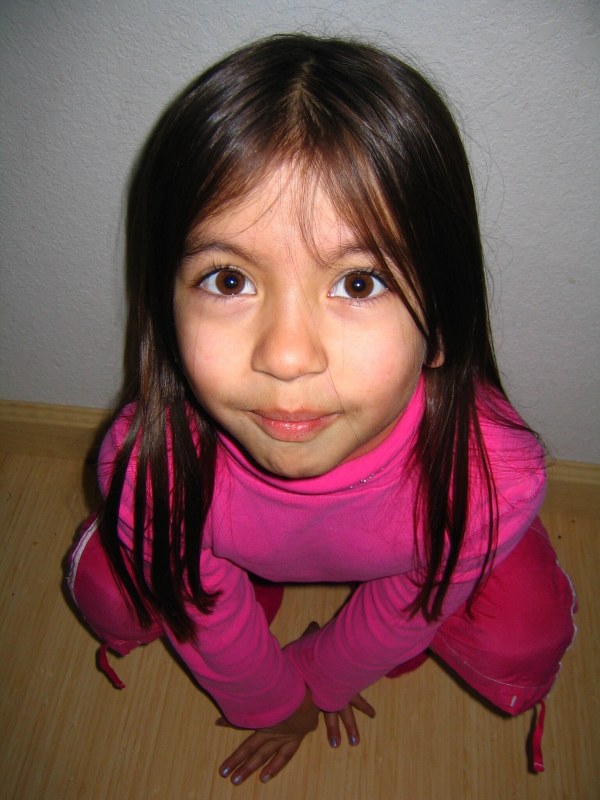 Sofi asked to have a picture taken of her looking like a rabbit.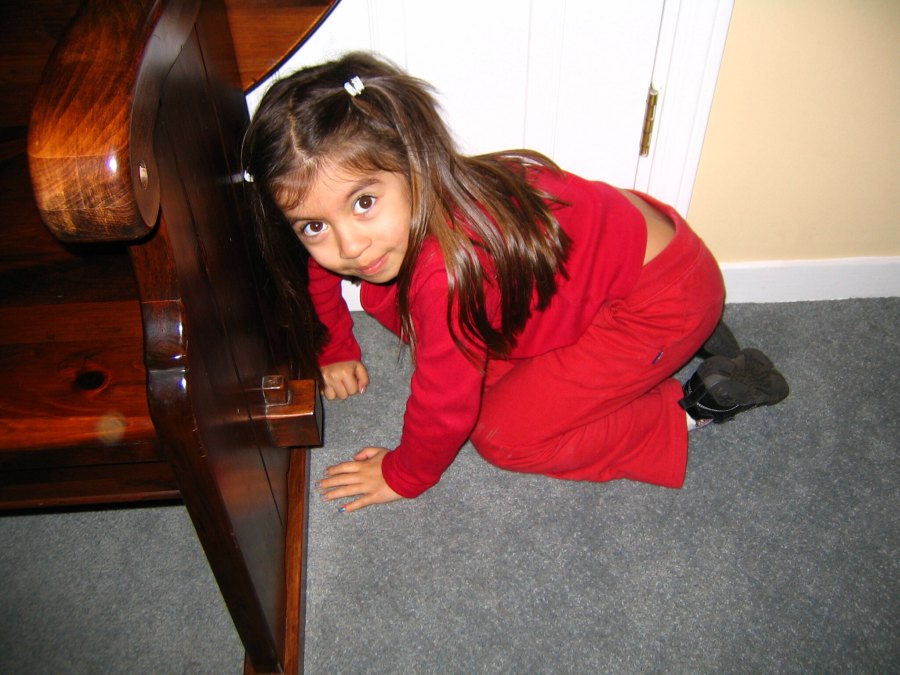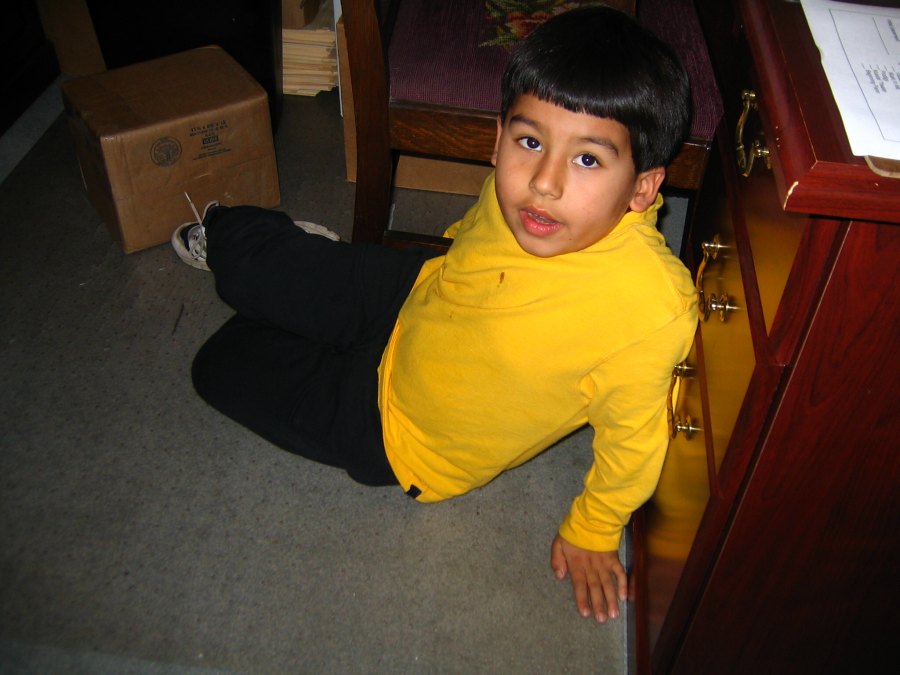 Sofi and Zak hiding prior to their music lesson. Their teacher says, "Where are those two little hooligans?"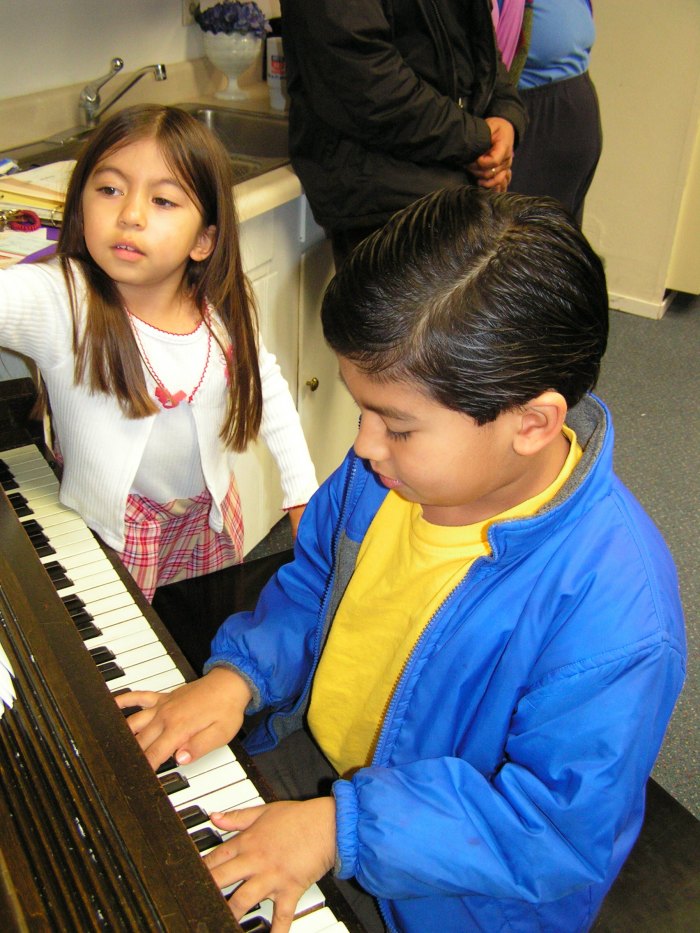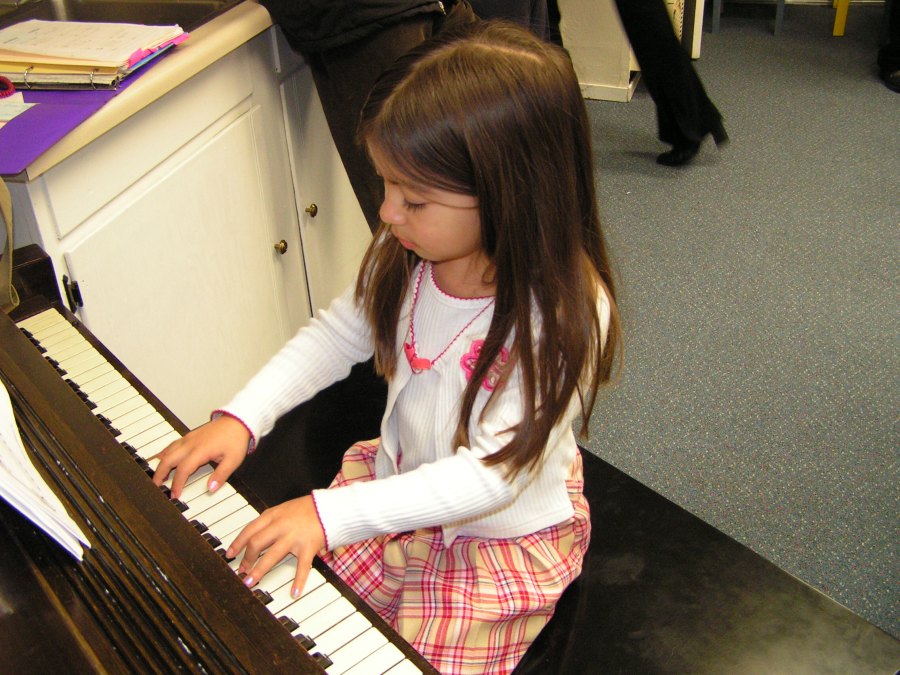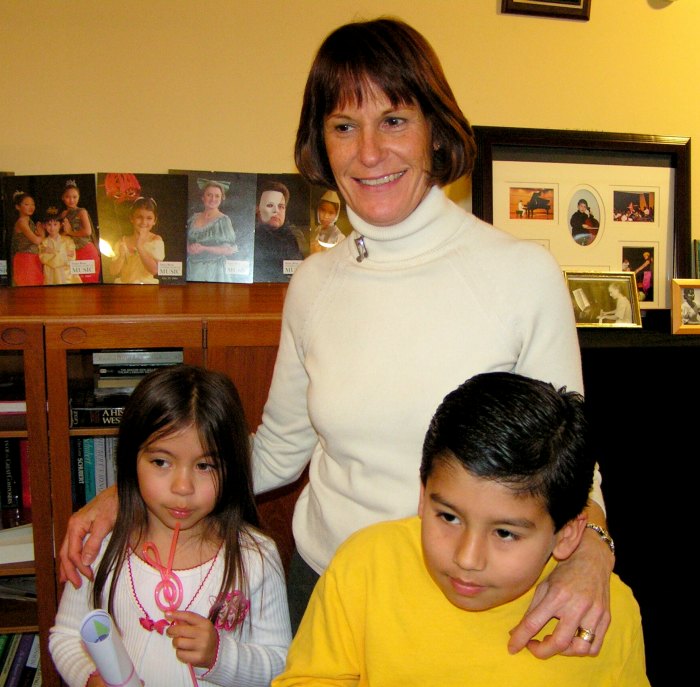 Sofi and Zak had a piano recital. In the photos above they were practicing. Here they are with their teacher, Mrs. Rosa, after the recital.
---

You have just seen photos of 01-30-06

Photos from the past year or so.