These photos were taken in the last three months or so, up to about 10-12-08.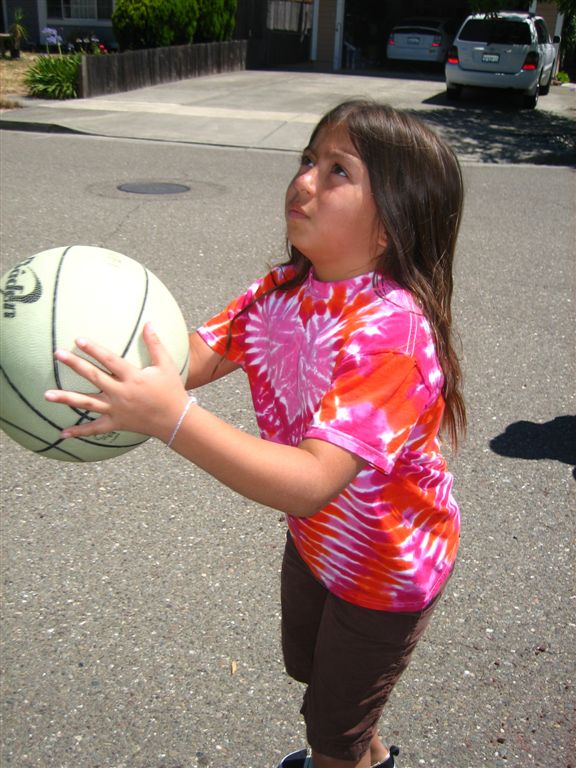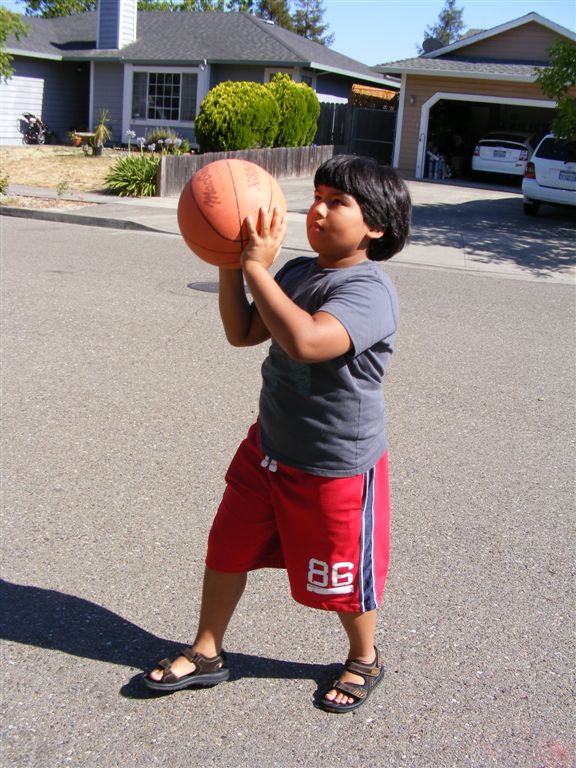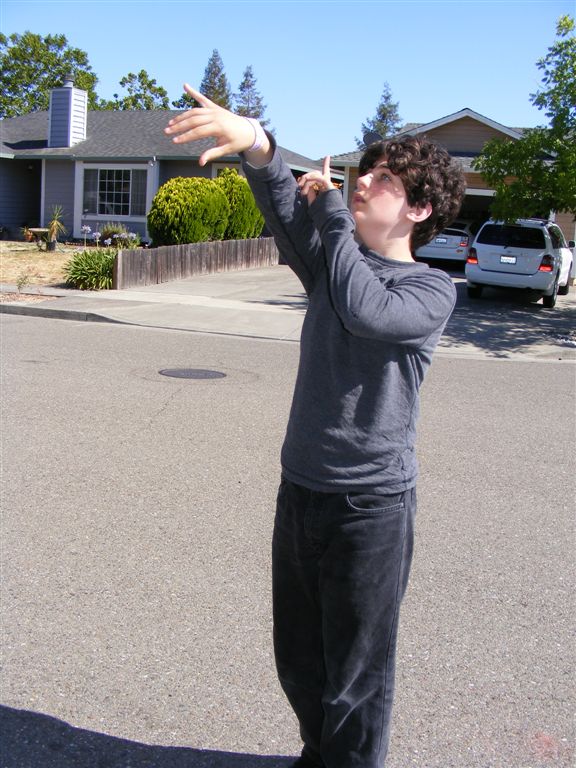 Sofi and Zak played basketball with Cassidy.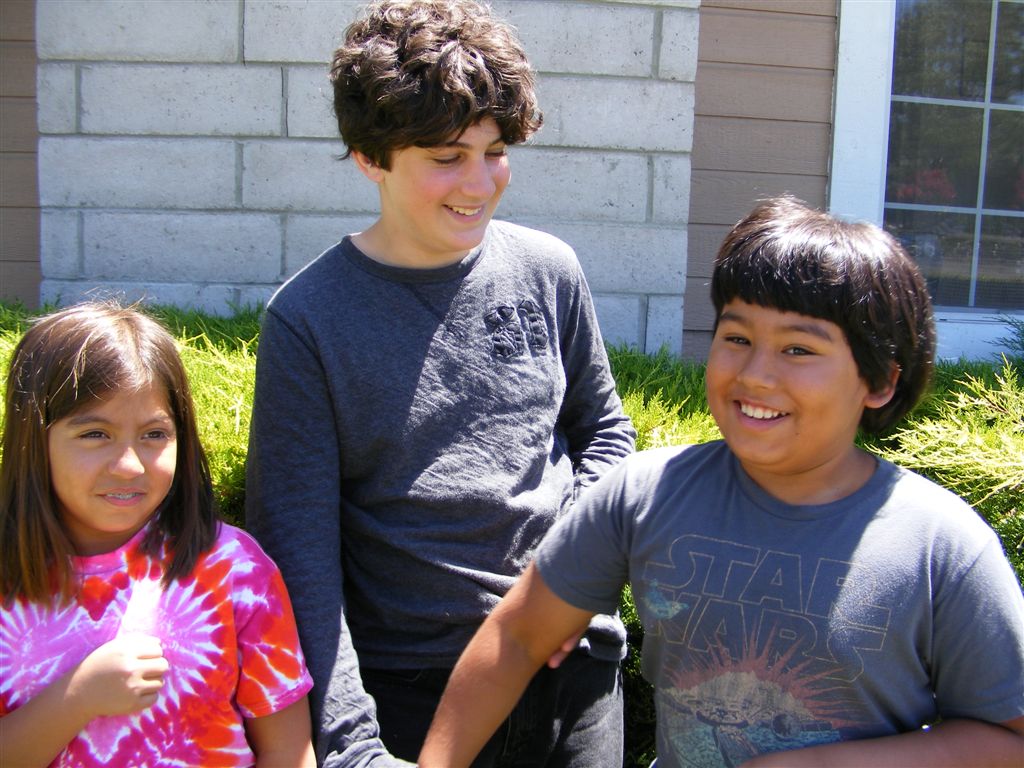 Sofi, Cassidy, and Zak, after the basketball competition.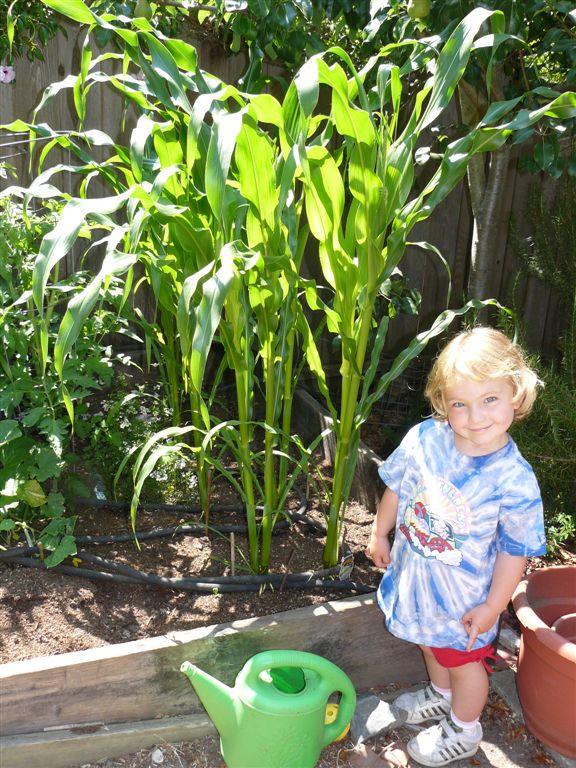 Isabelle watches the corn grow in her garden.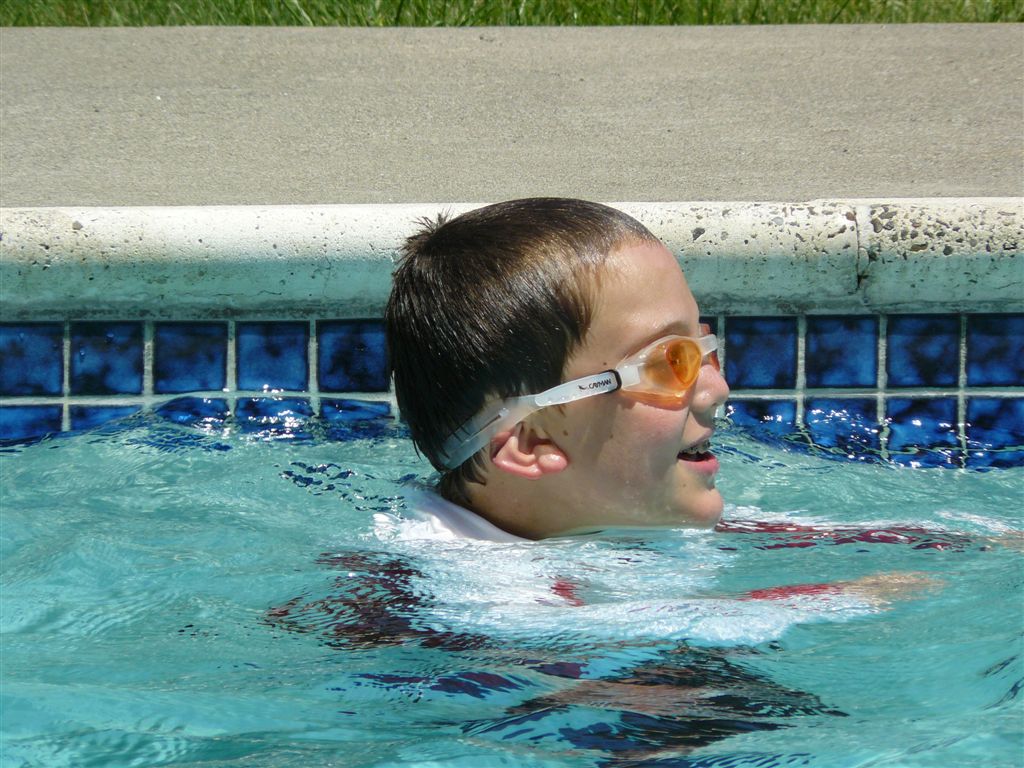 Francisco in the Suzy's pool.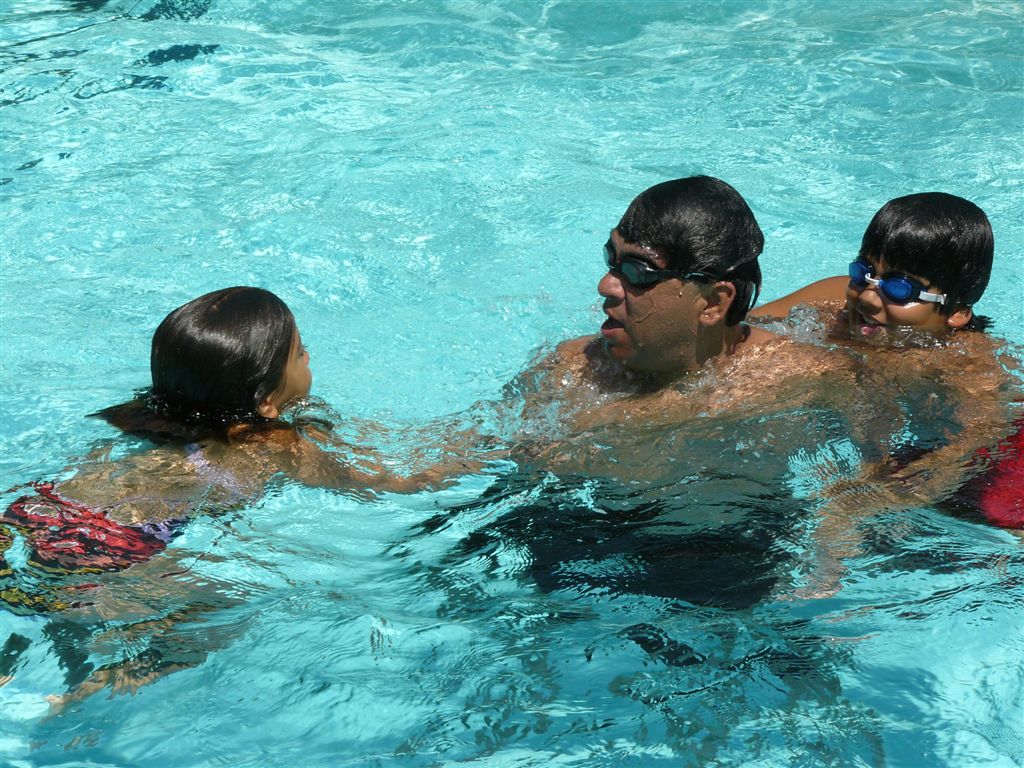 Sofi, Mundo, and Zak in the pool.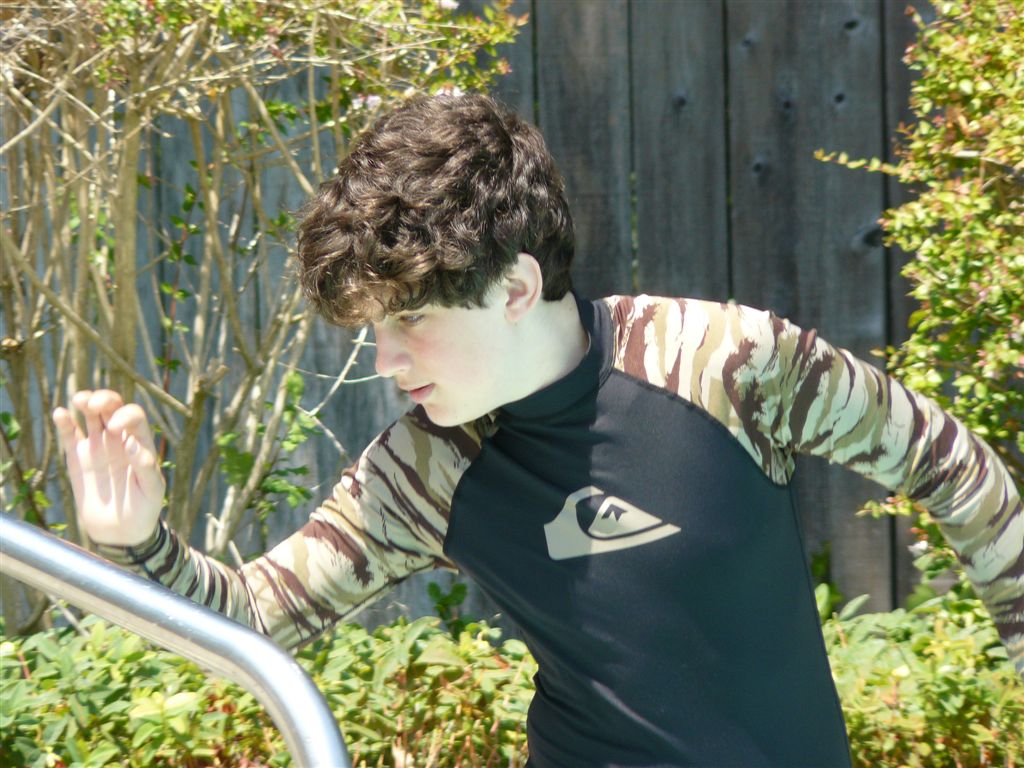 Cassidy about to enter the pool.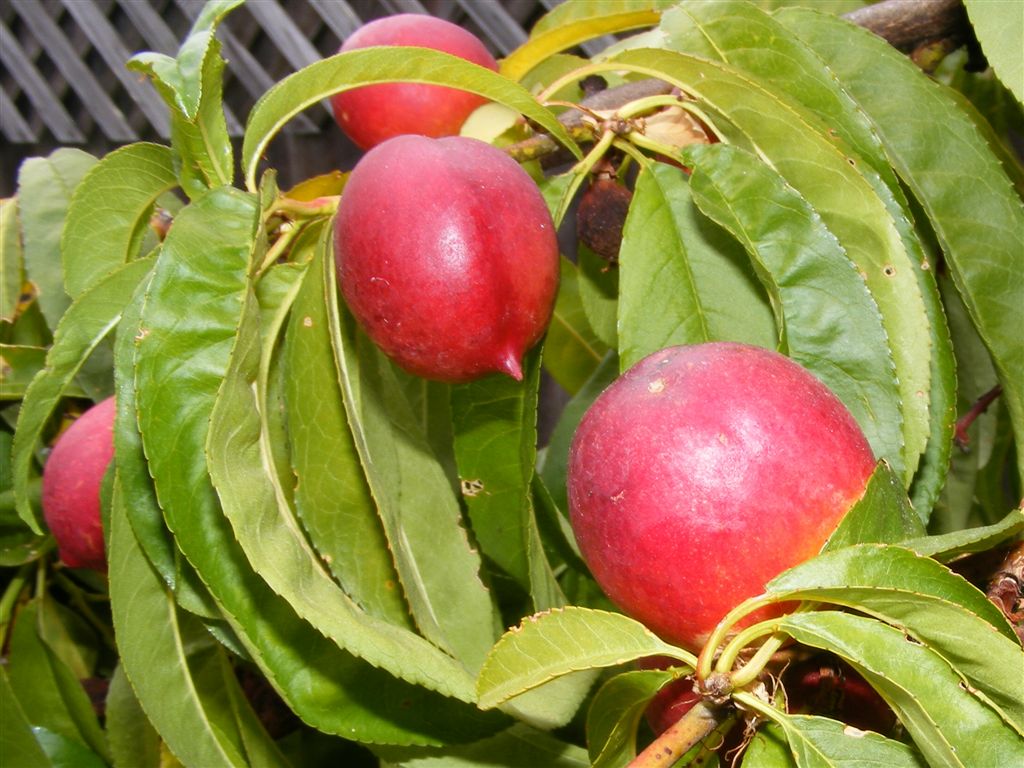 Nectarines growing in Grammy and Grandpa's back yard.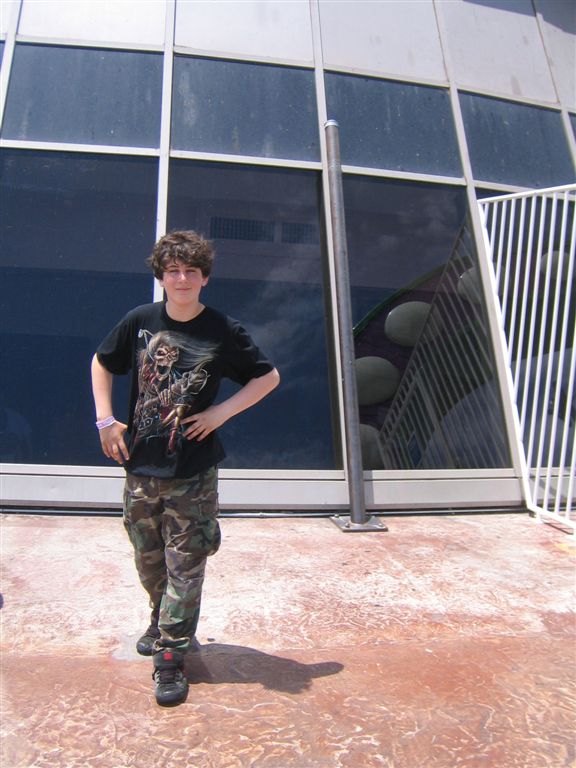 Cassidy spent a week with Grammy and Grandpa. Grammy took him to Las Vegas for a couple of days.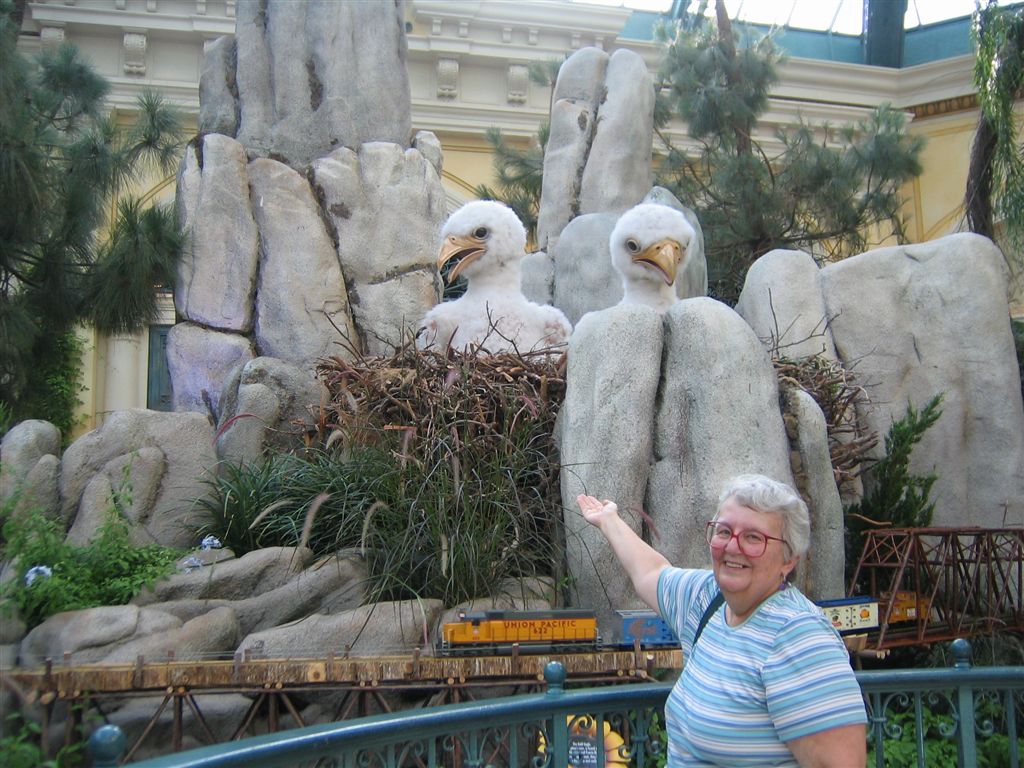 Grammy in Las Vegas.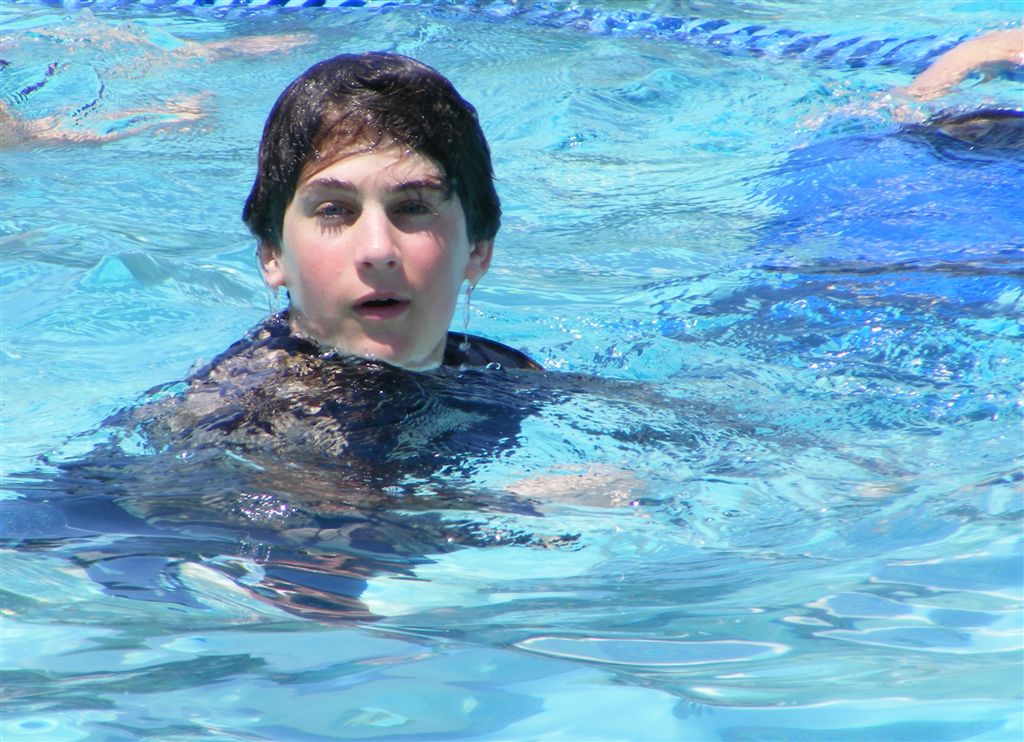 Cassidy at the Ridgeway Pool.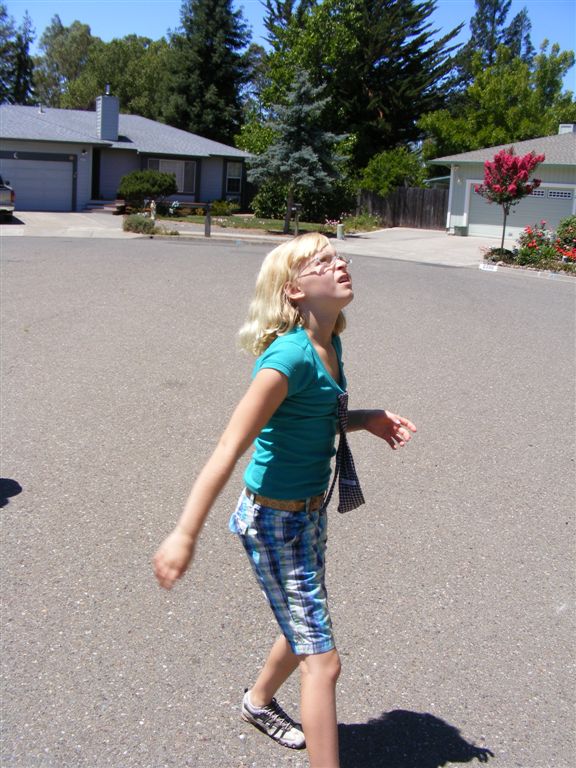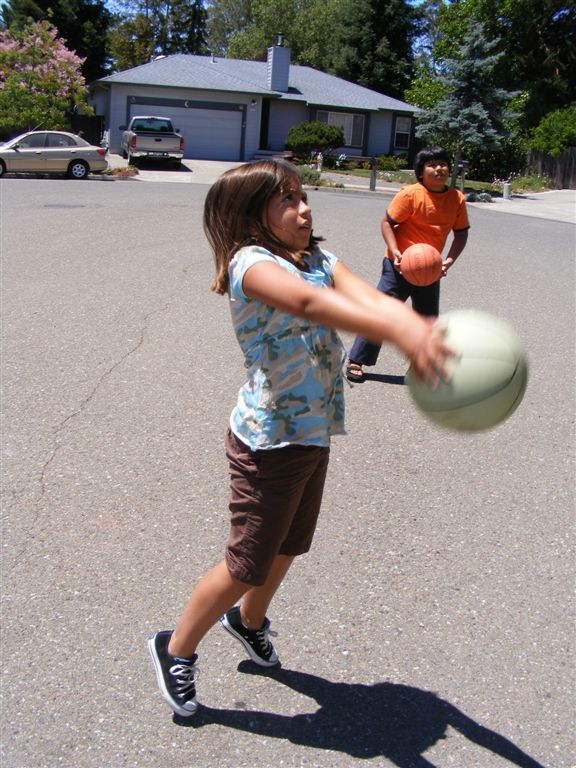 Nicole joined us for Camp Hudson this year. We started with basketball.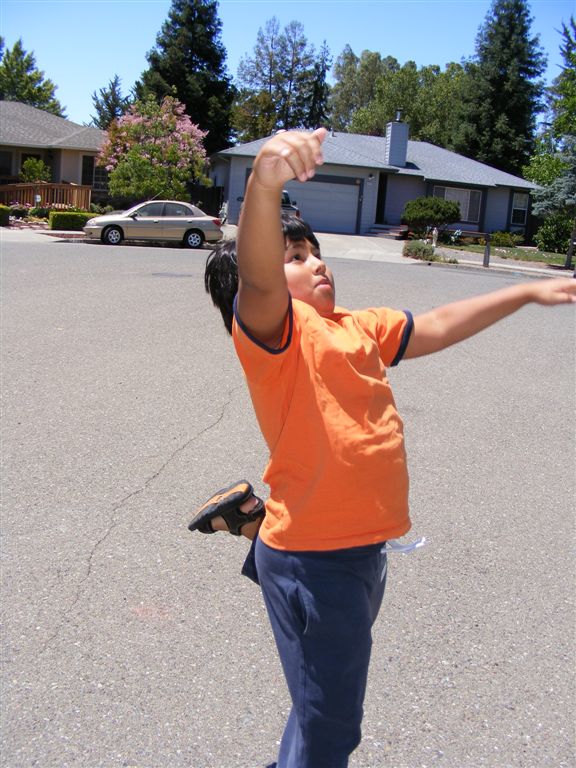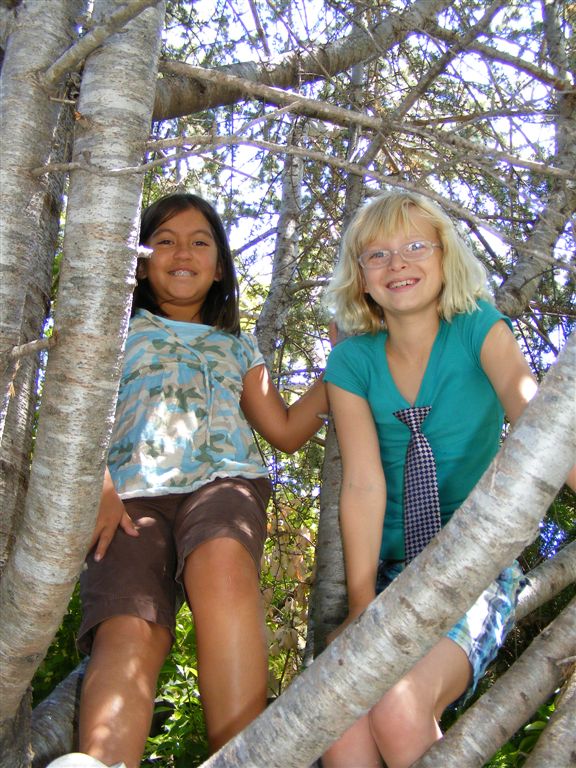 Zak puts a lot into his shots. Nicole and Sofi found a good climbing tree.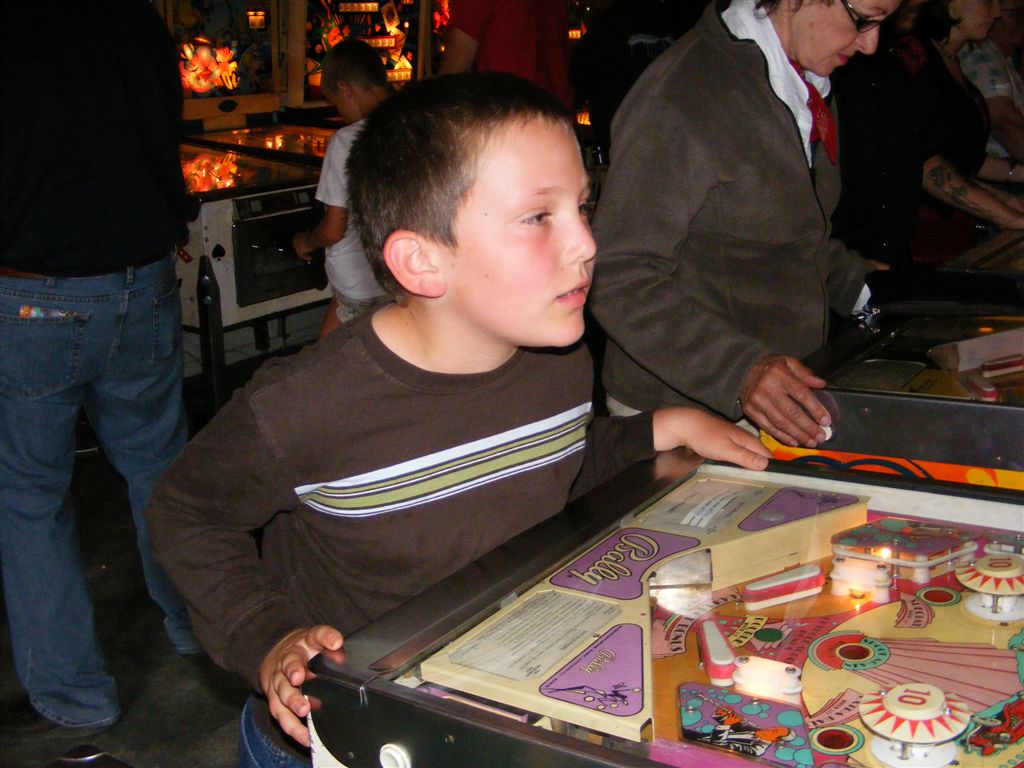 We went to a pinball museum. Francisco learned about "body English."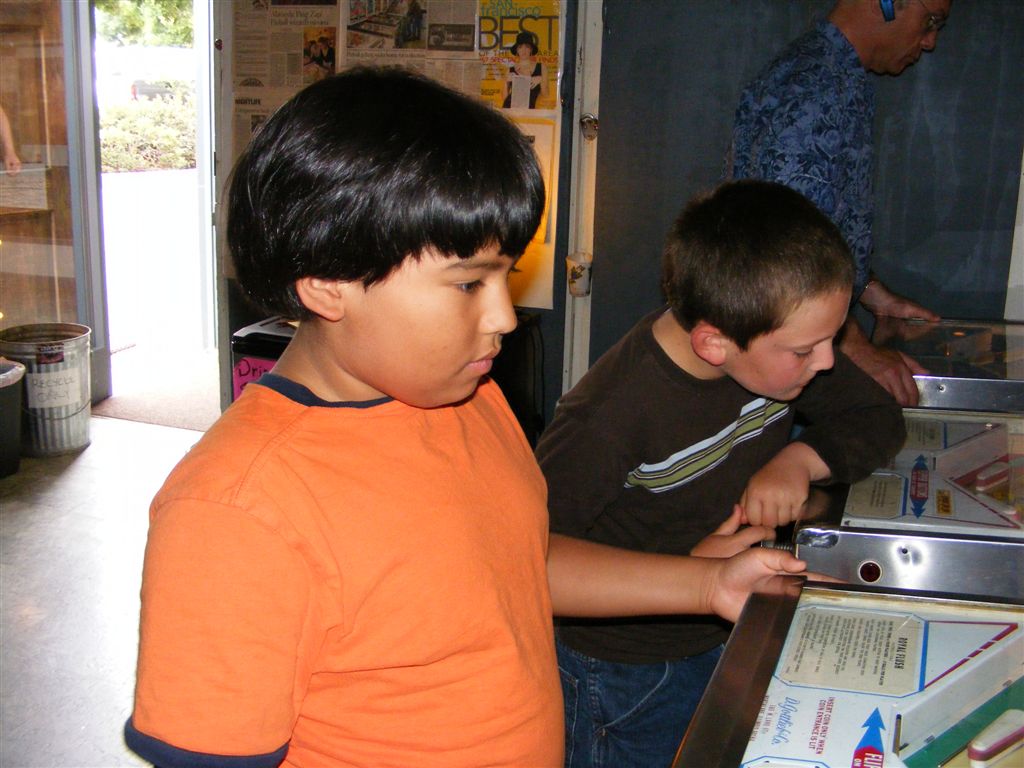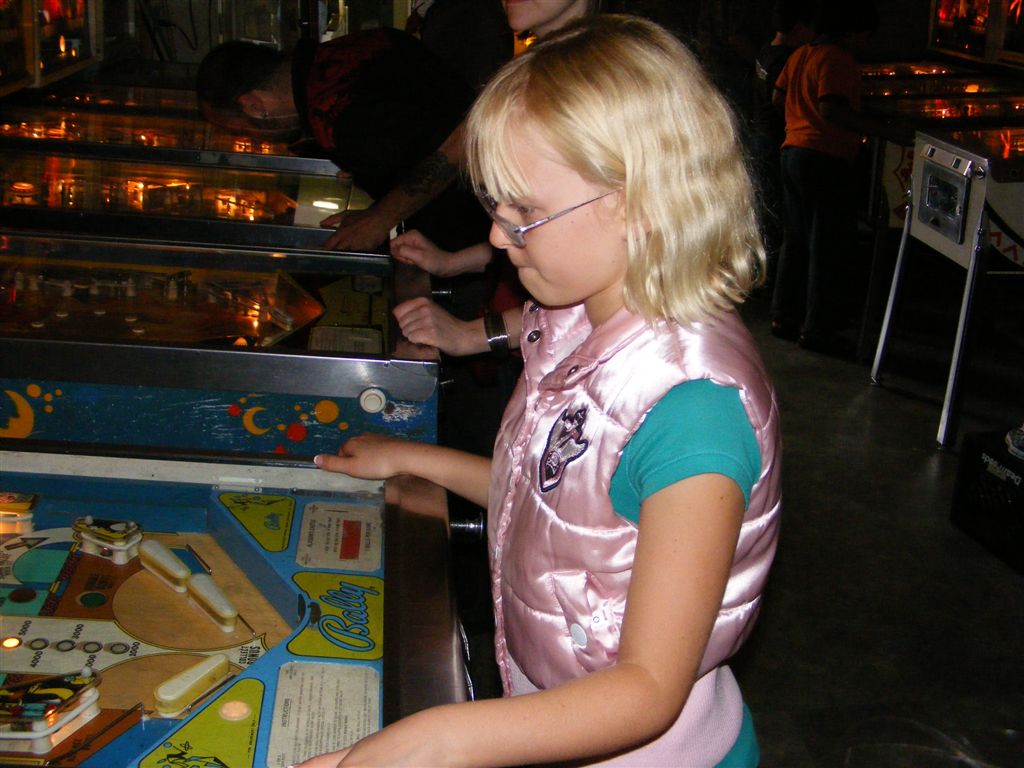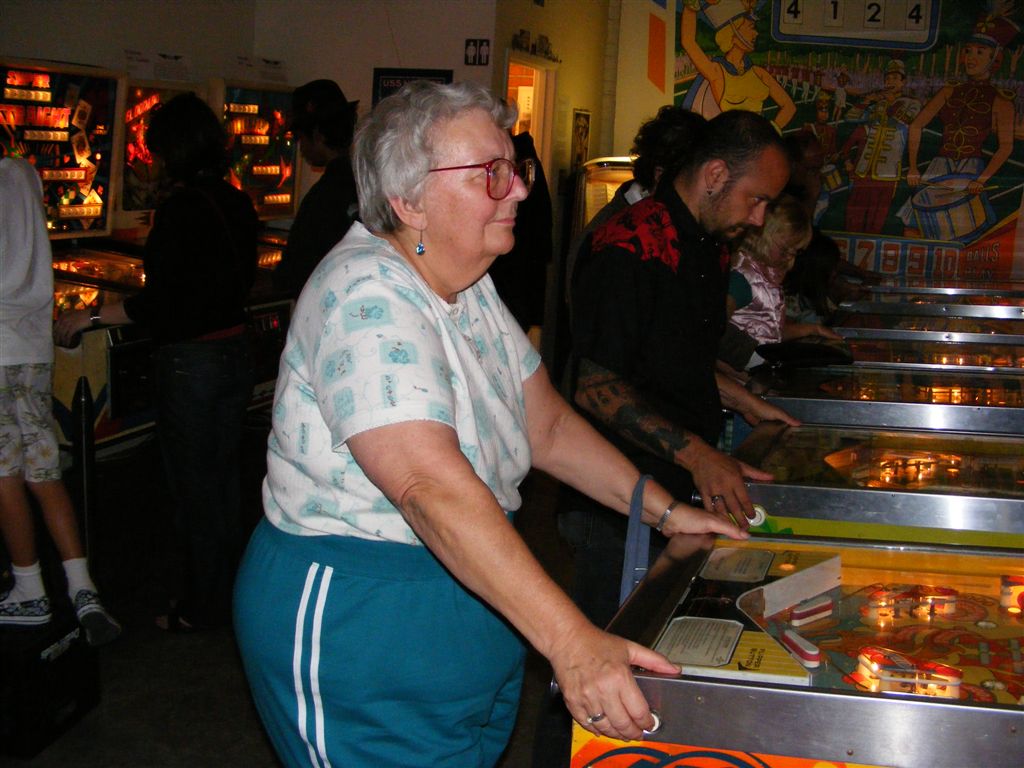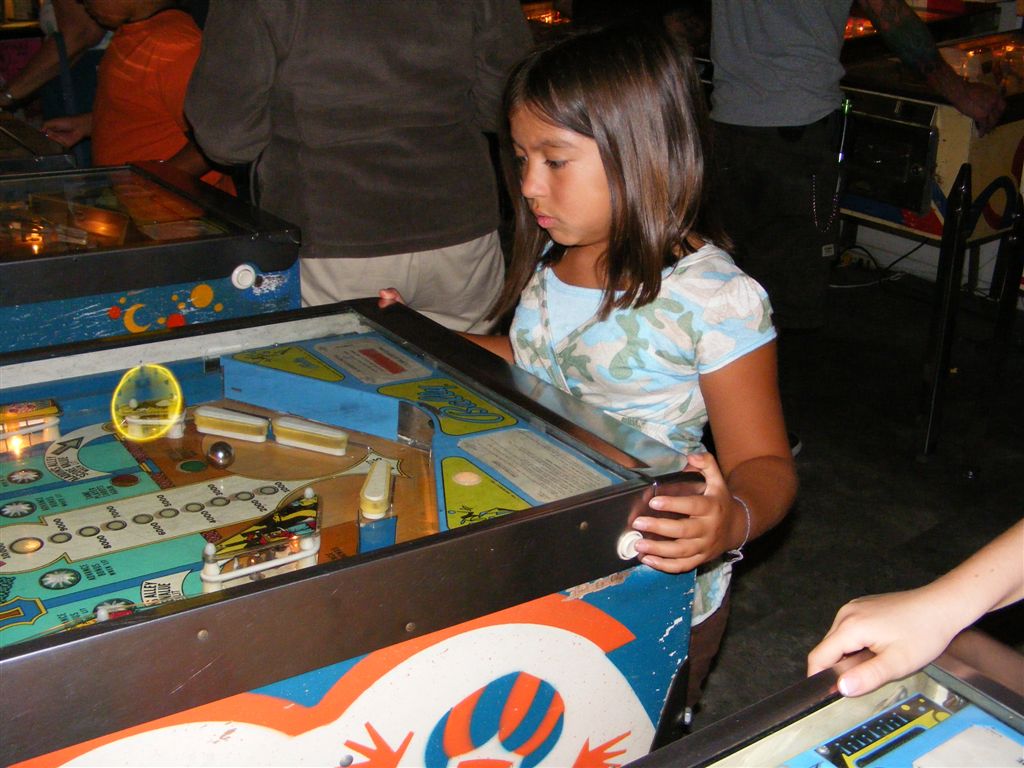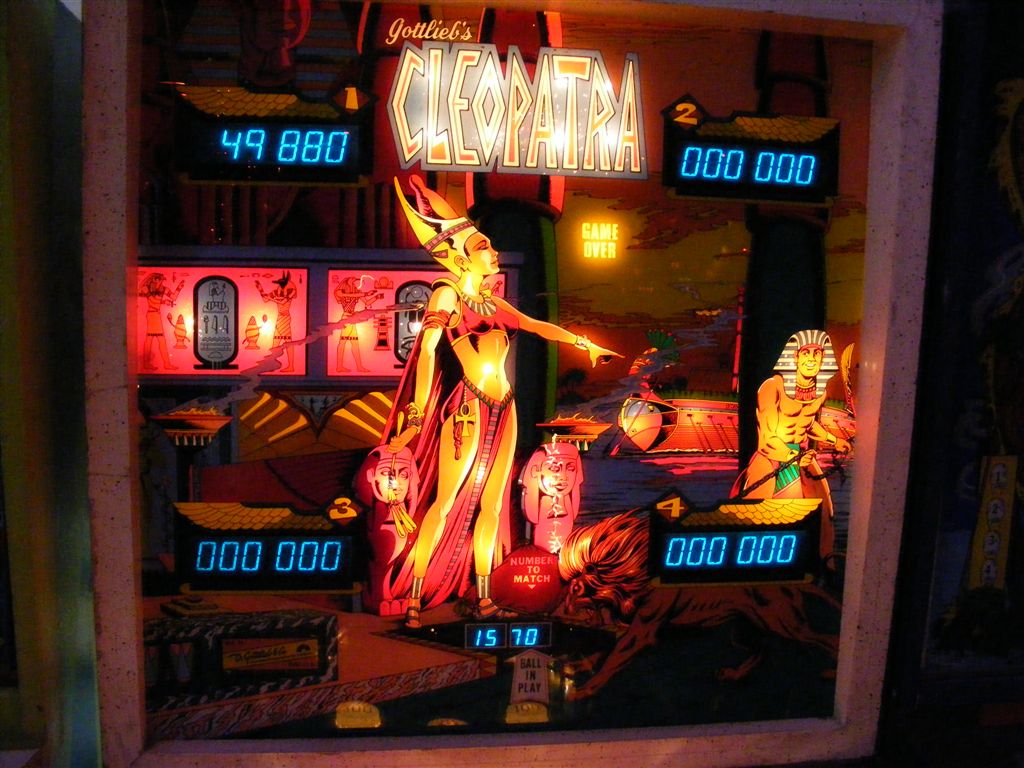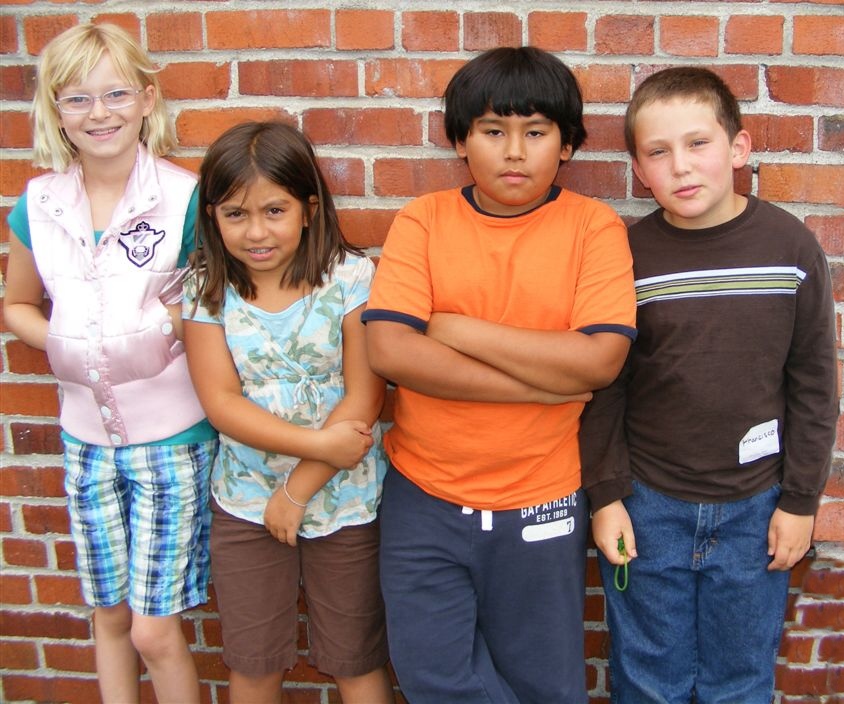 Here is the rogue's gallery
.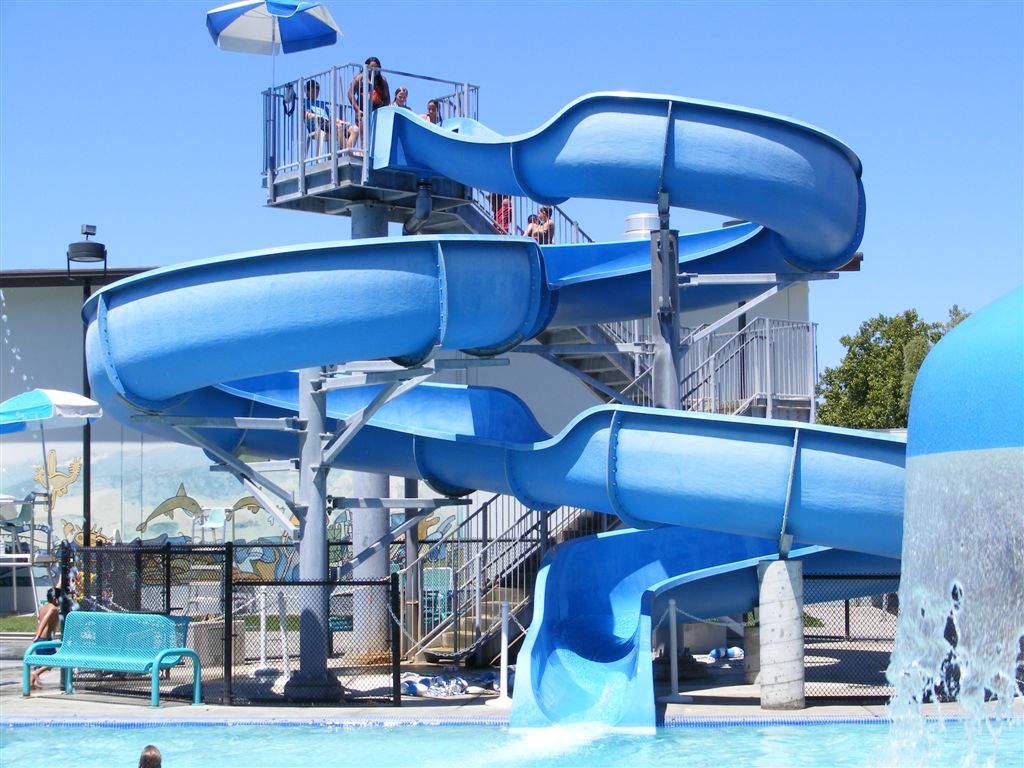 Ridgeway Pool.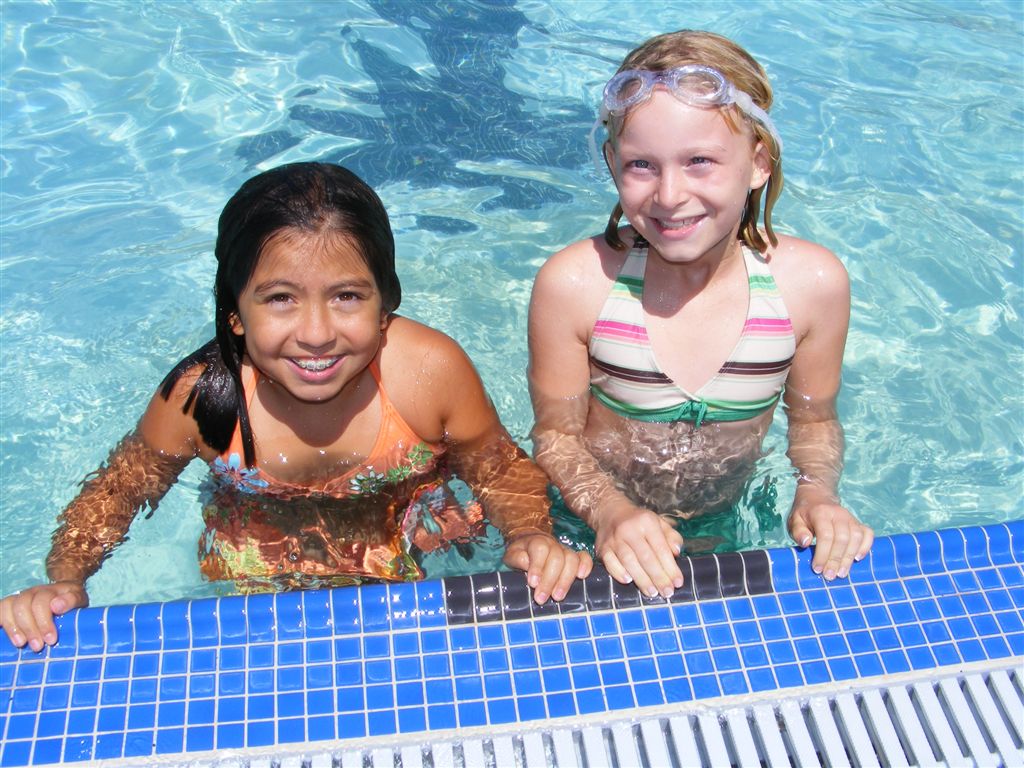 Sofi and Nicole.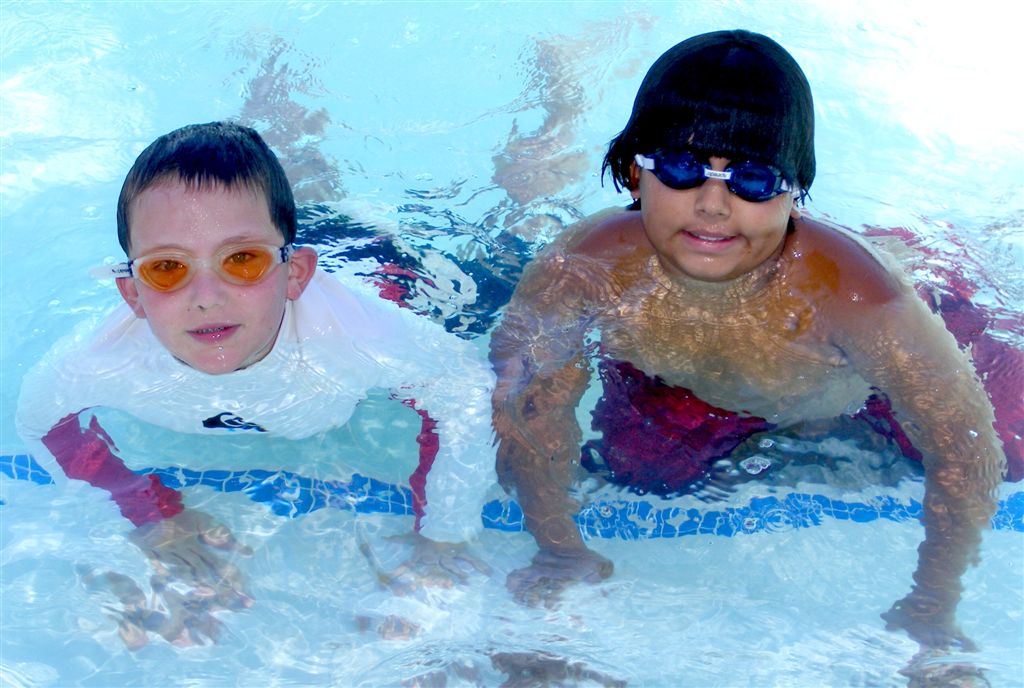 Francisco and Zak.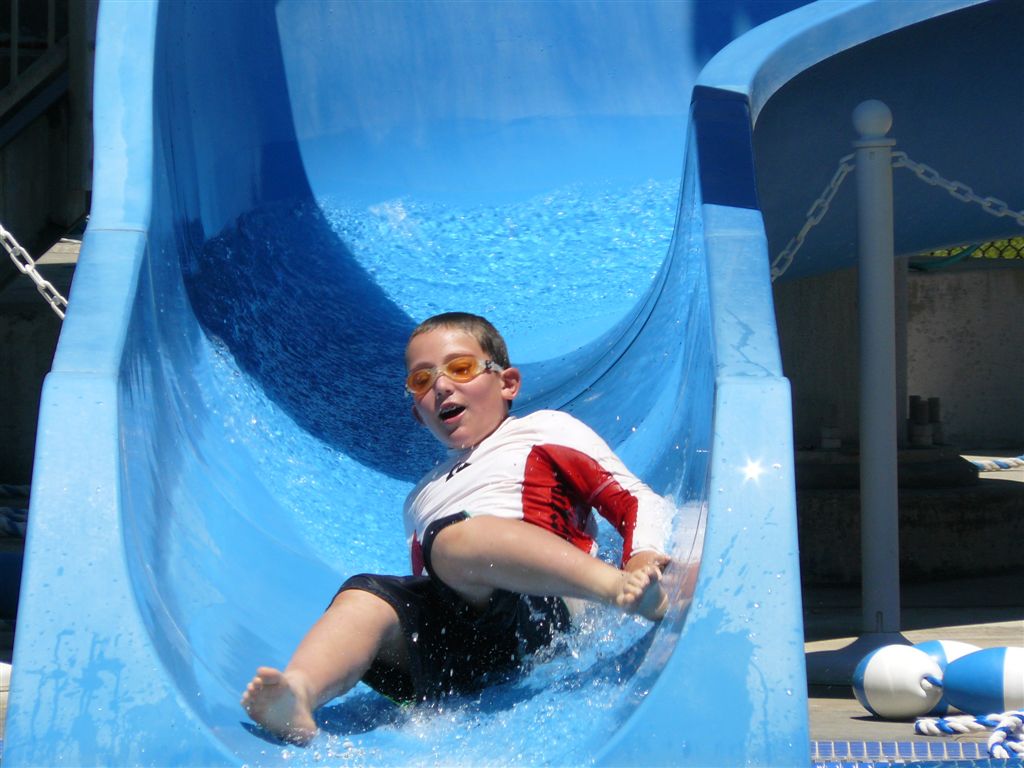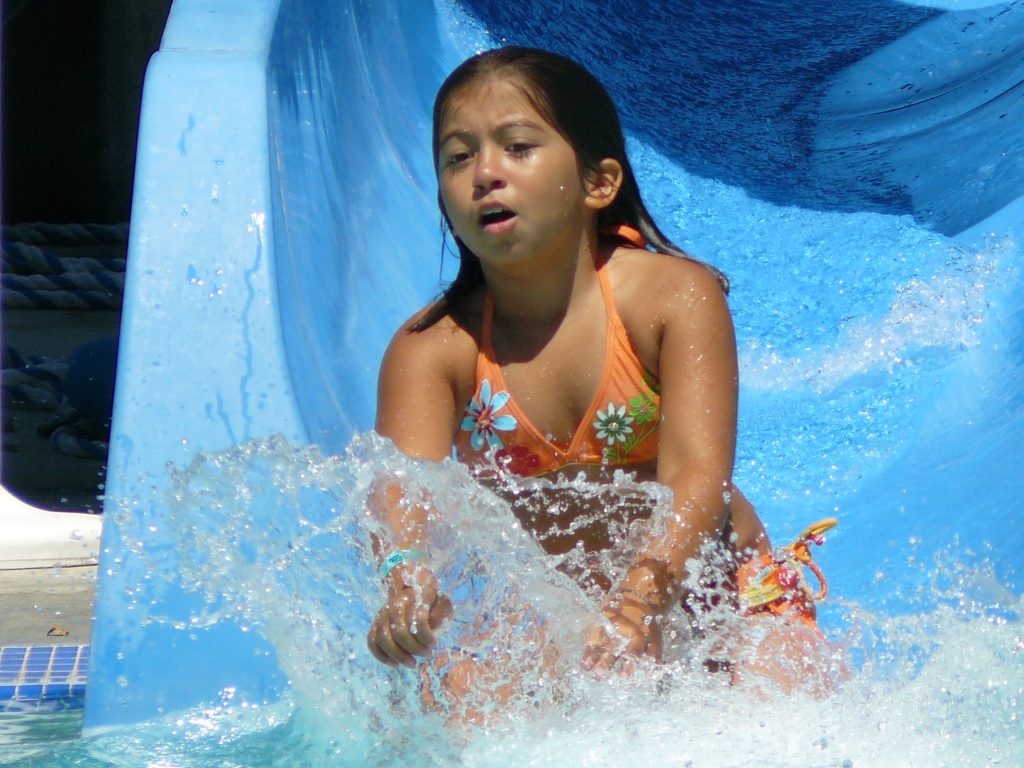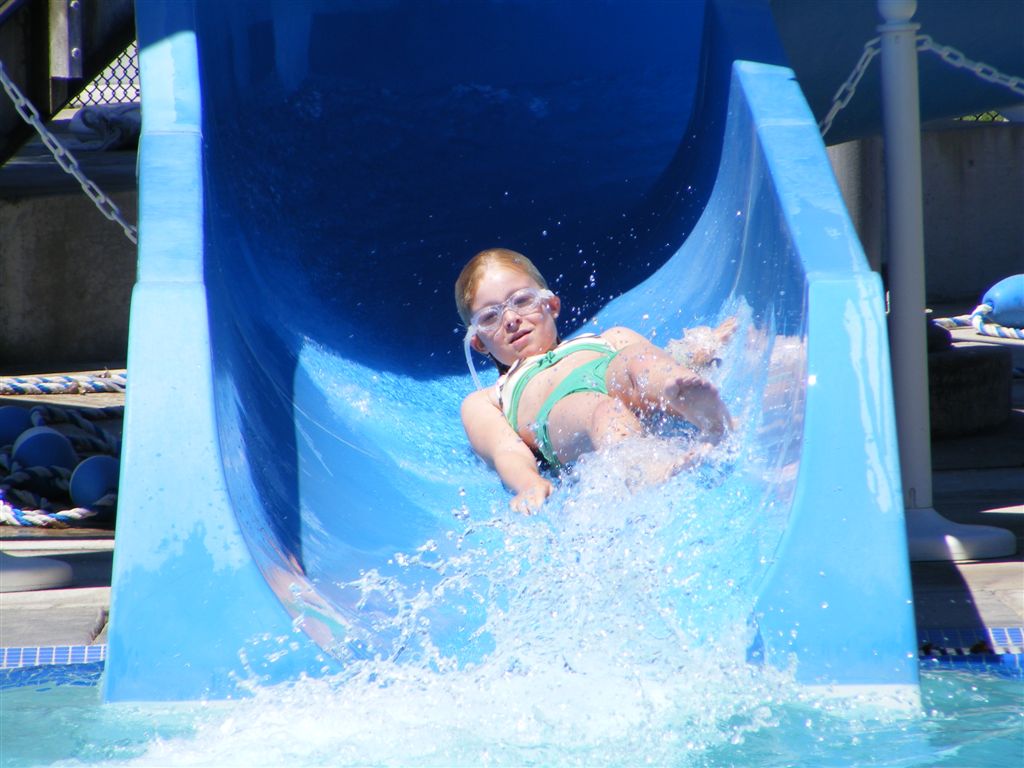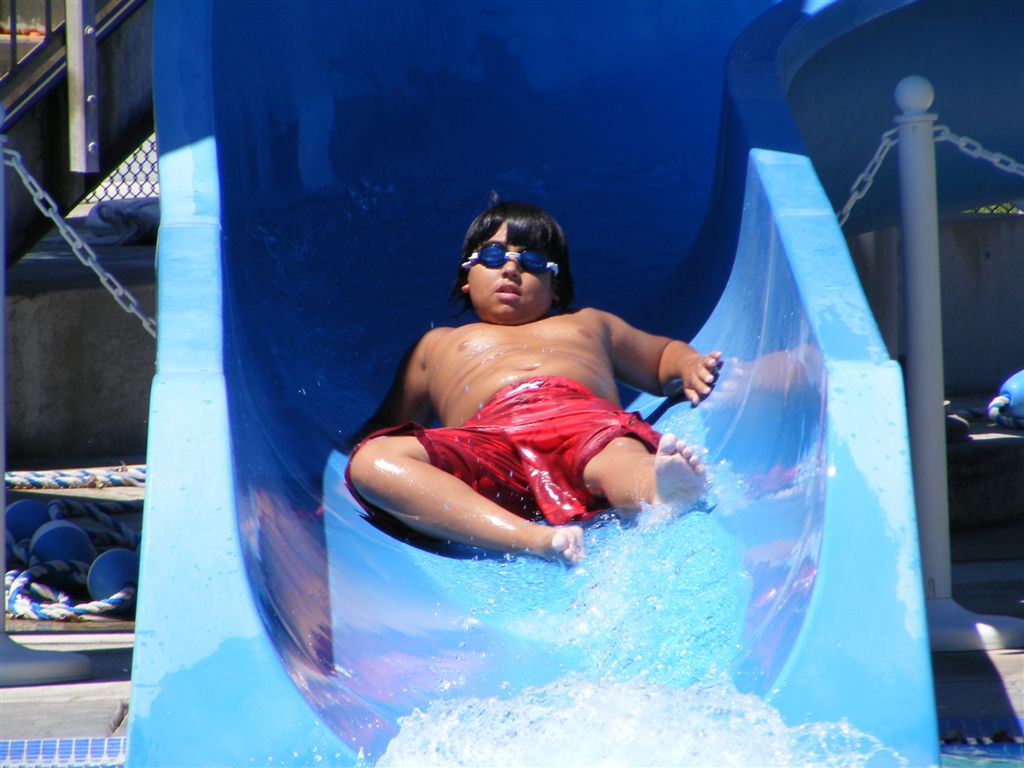 The big slide was popular.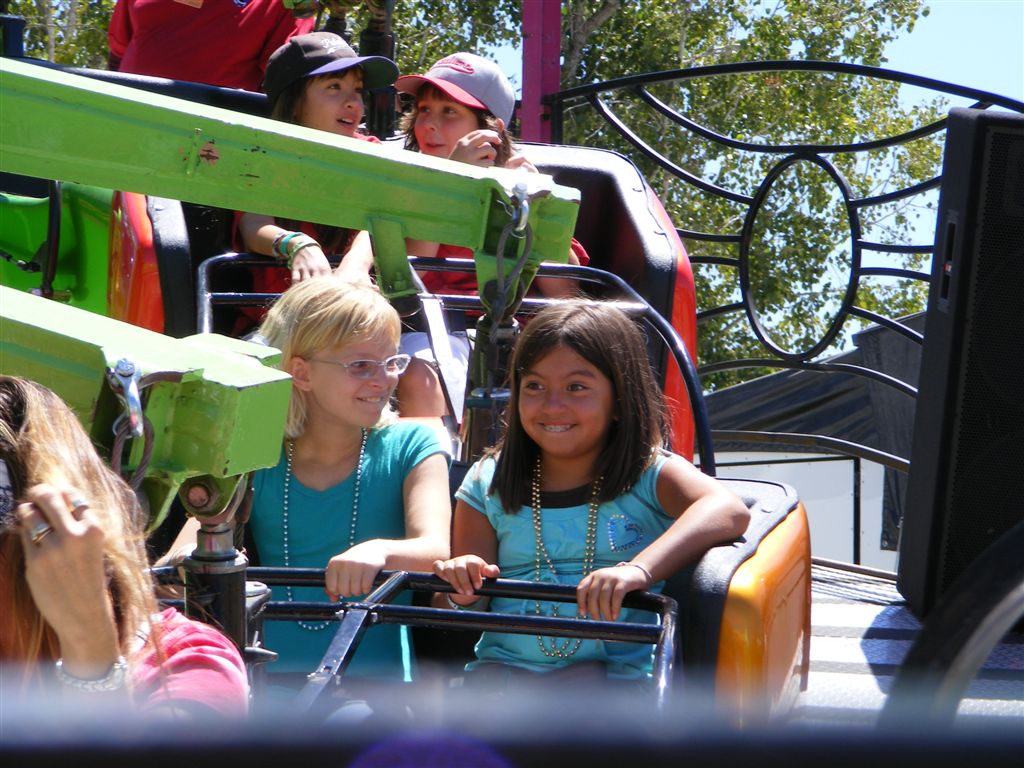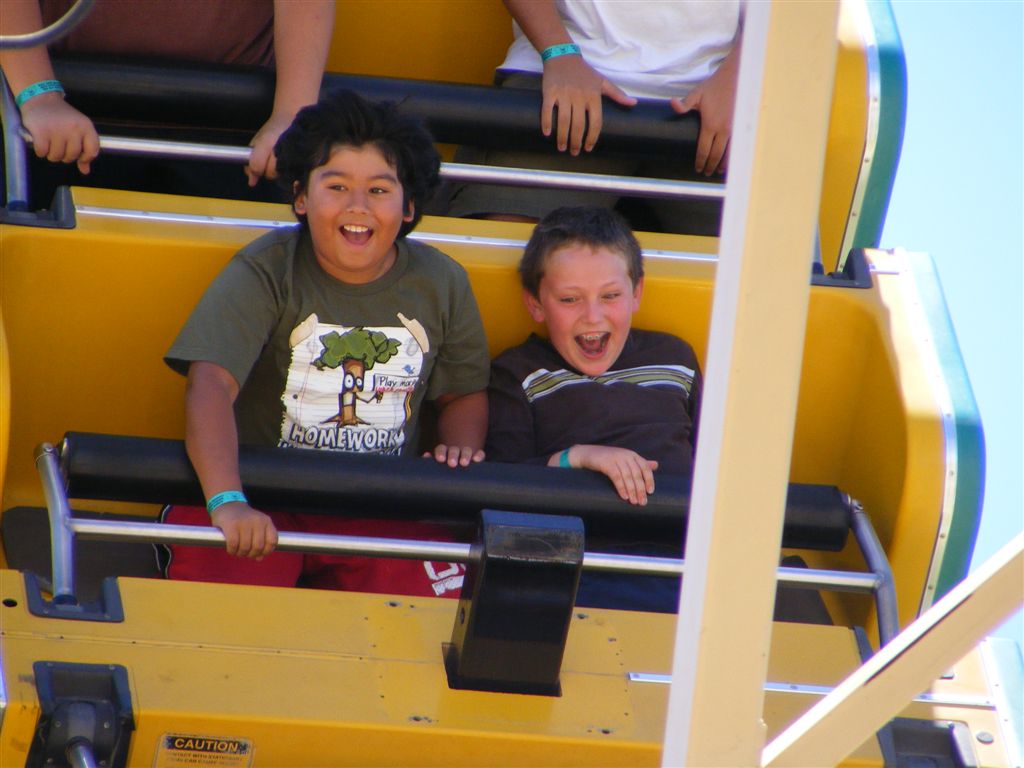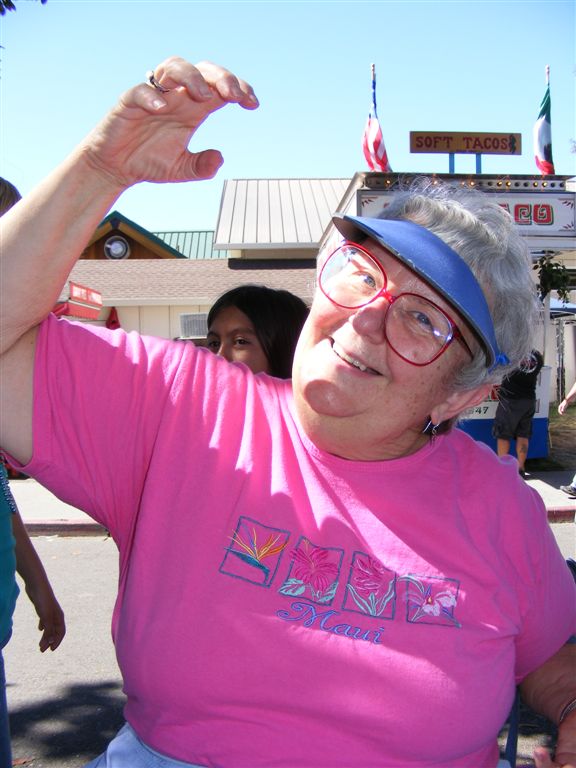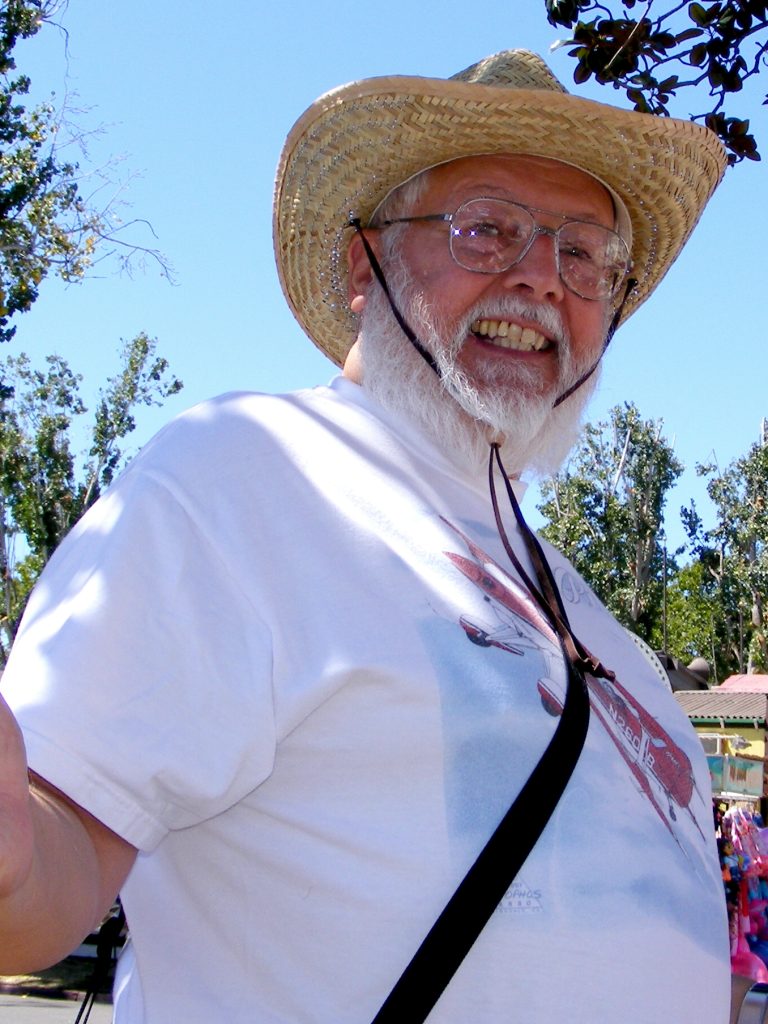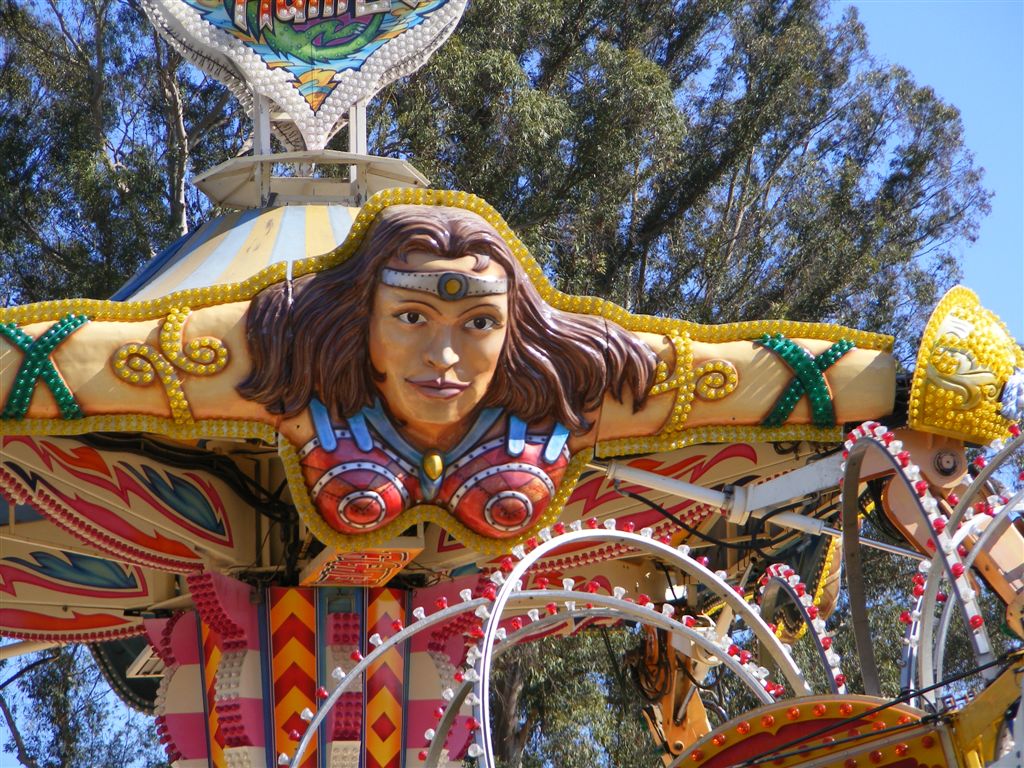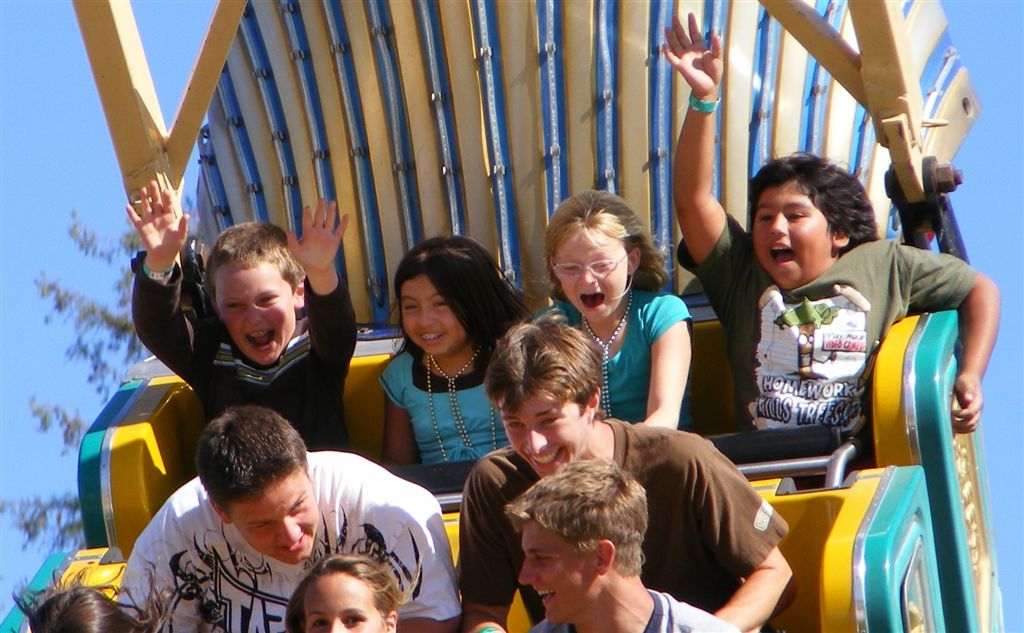 We went to the Sonoma County Fair.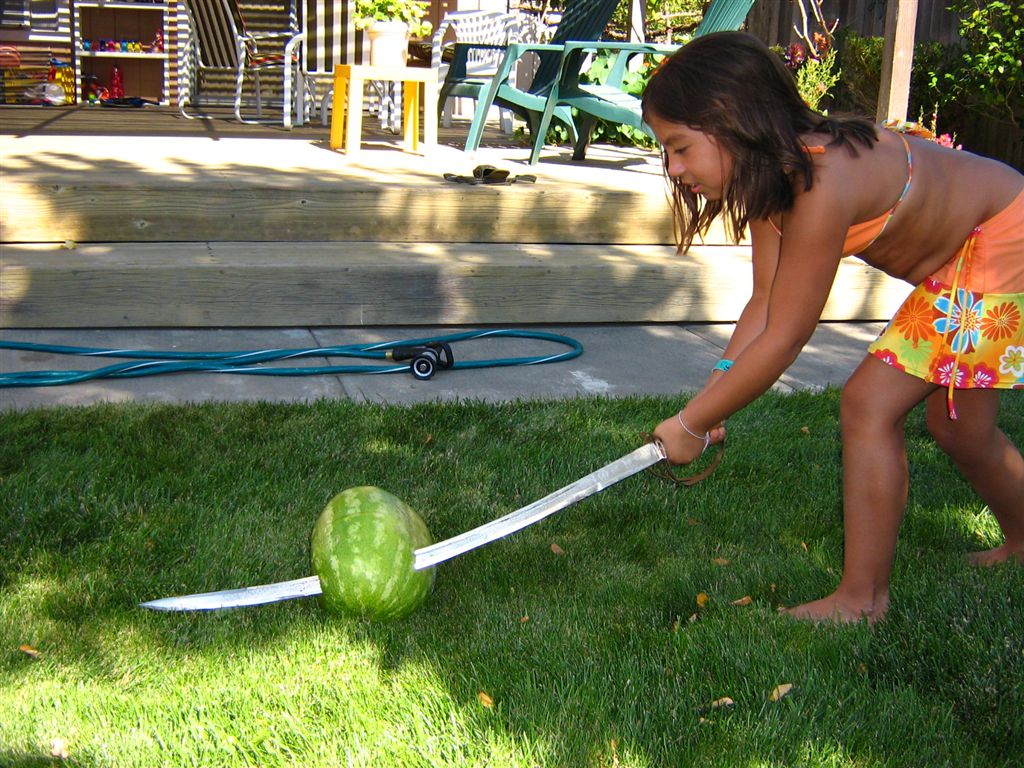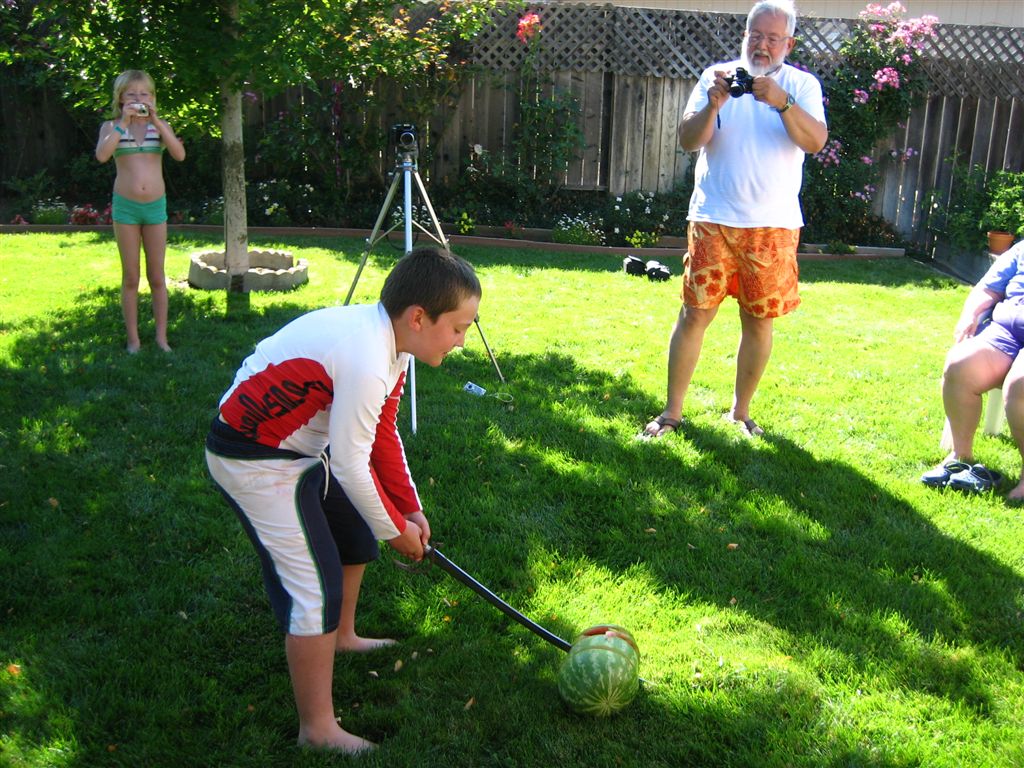 We whacked a watermelon with Grandpa's sword. The kids took excellent pictures. These and some of the ones that follow
were taken by Nicole, Francisco, Sofi, and Zak.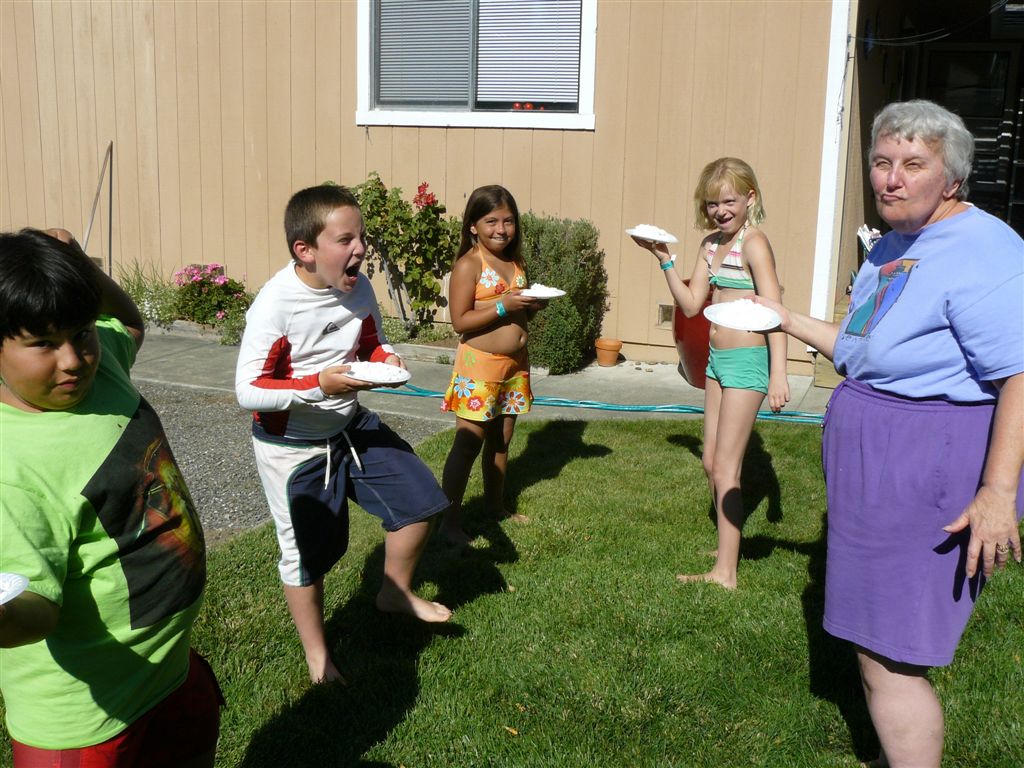 We had another pie fight.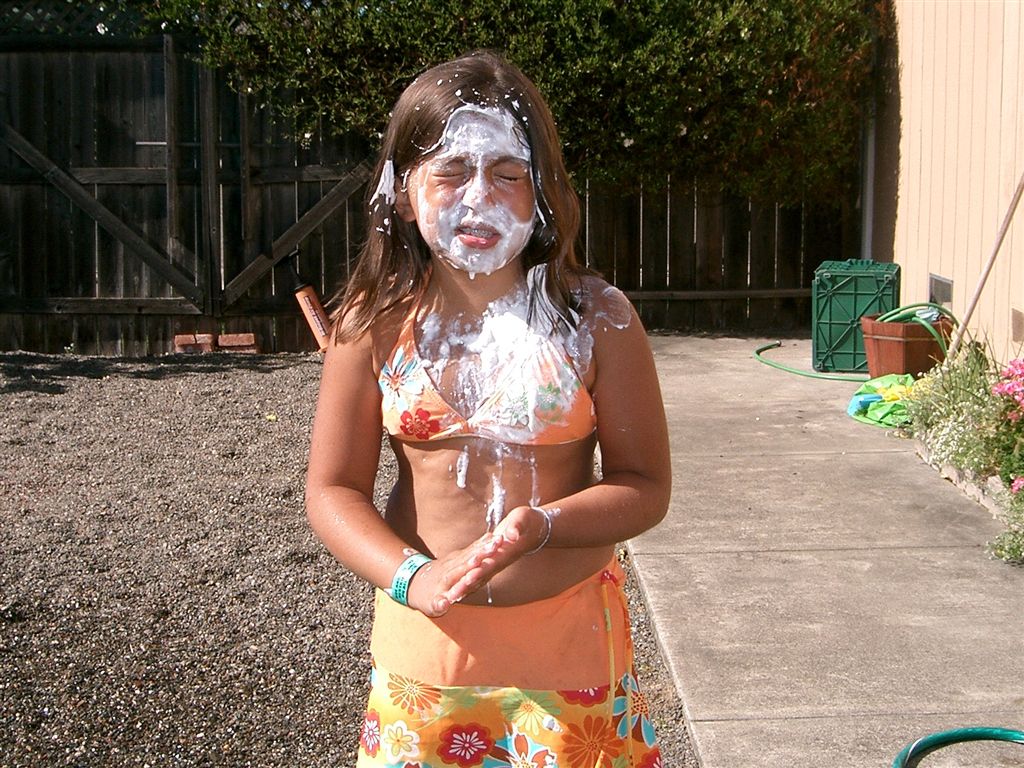 Sofi just before being hosed down.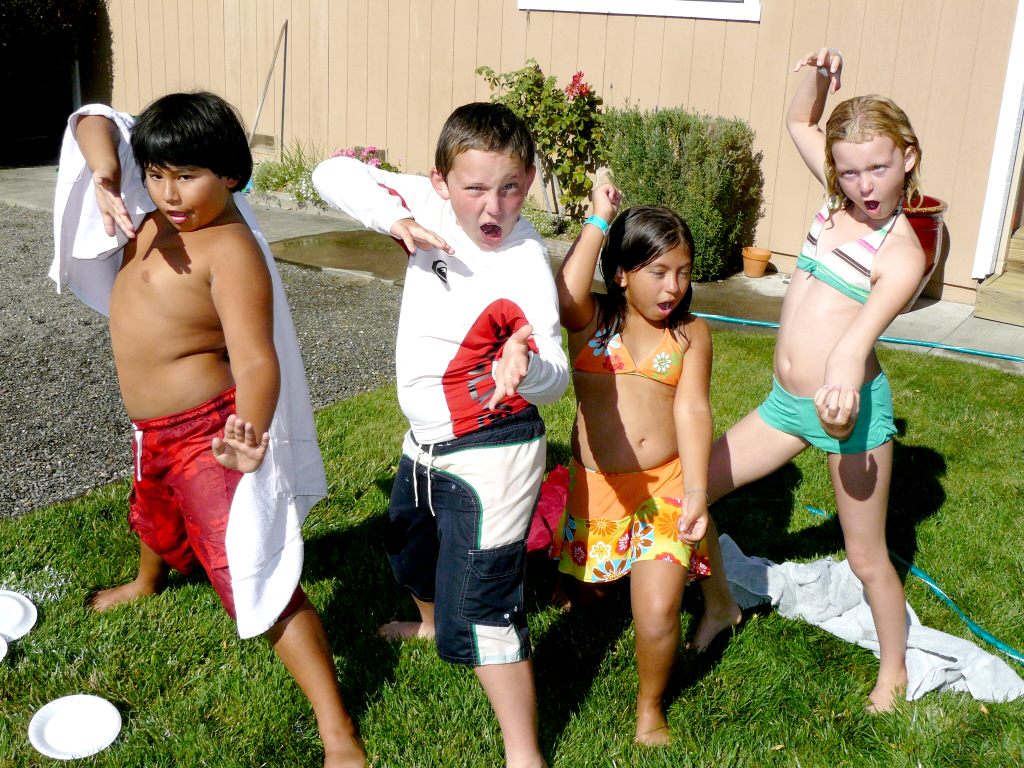 The fantastic four.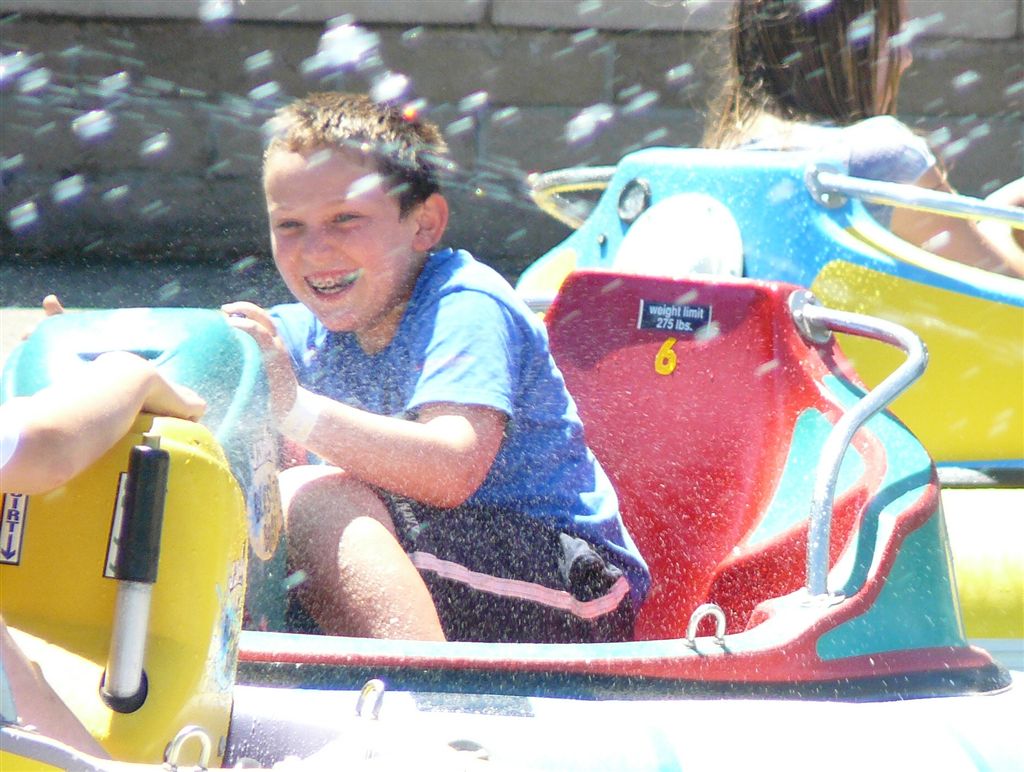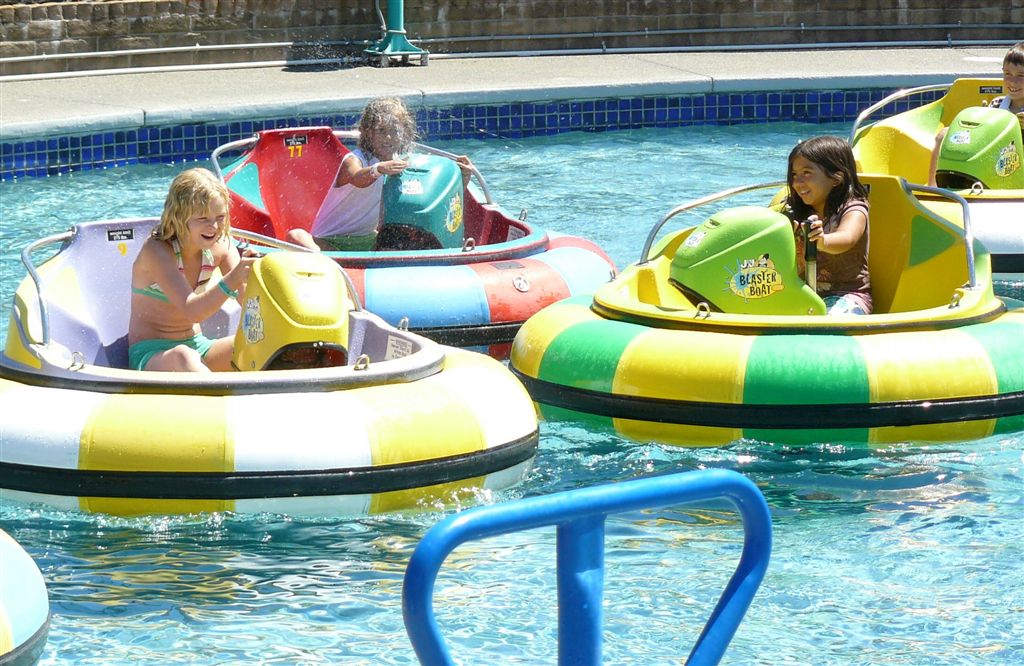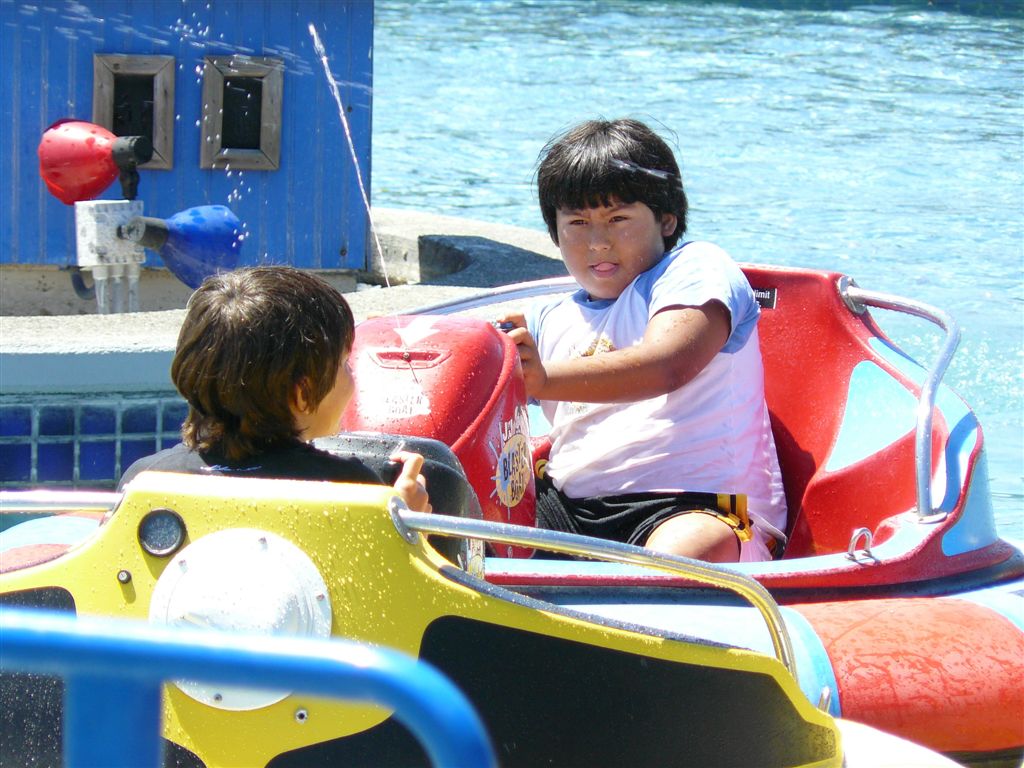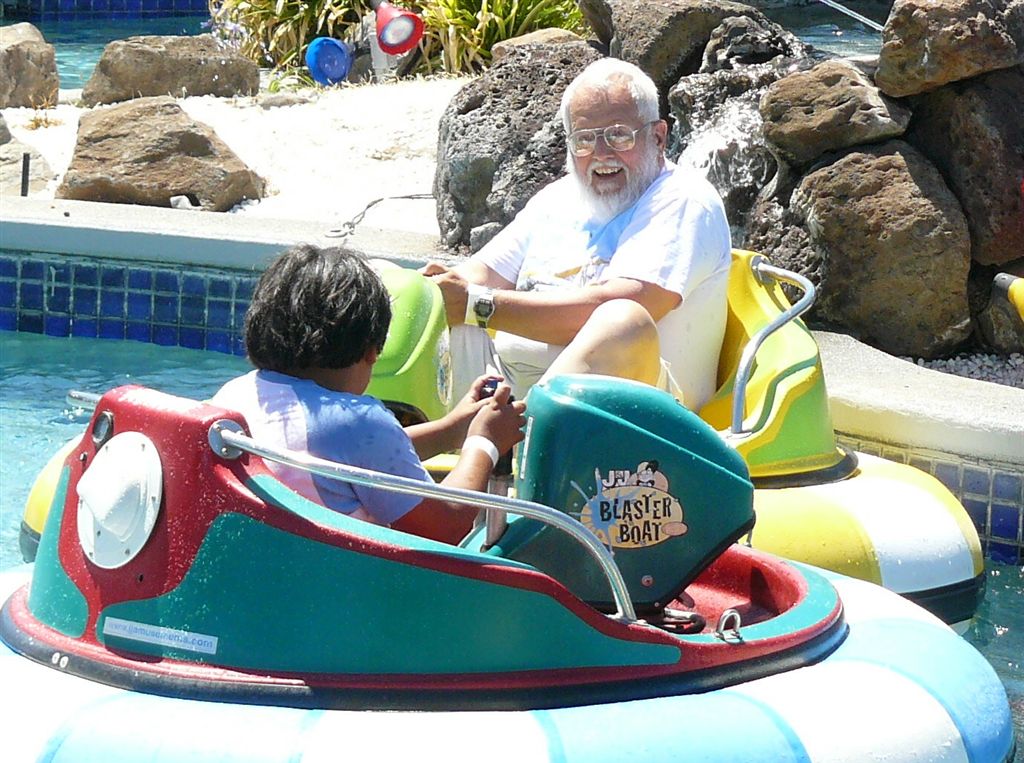 We went to the bumper boats at Scandia on a warm July day. The boats have water canon. Grandpa got soaked.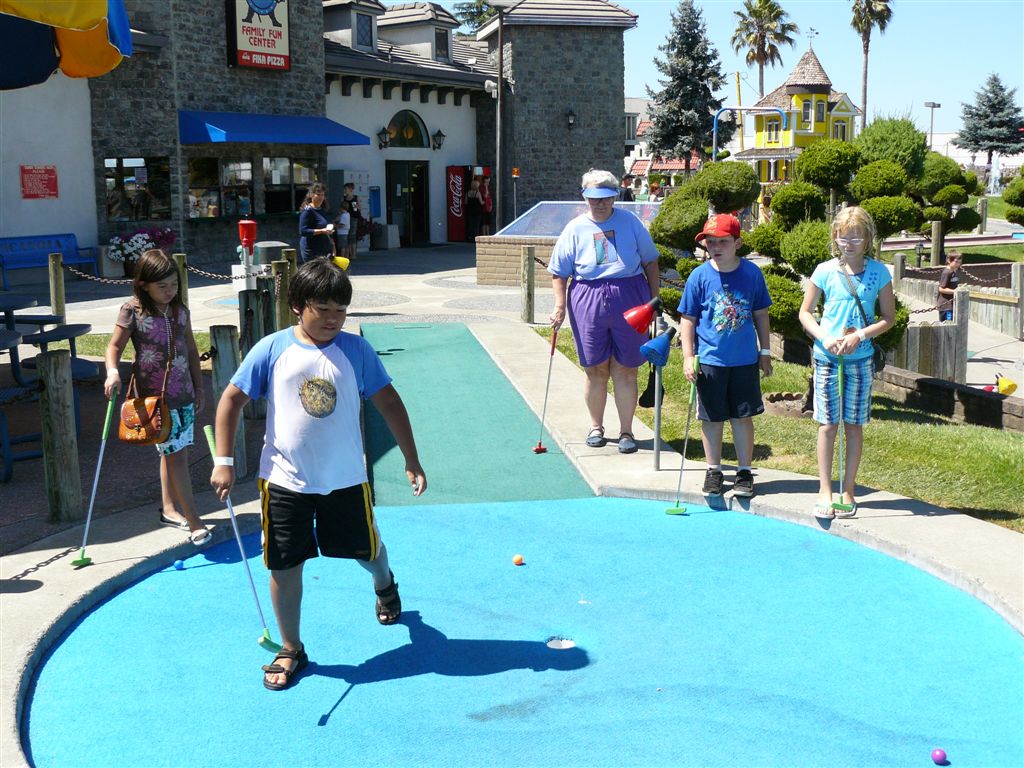 Then, miniature golf.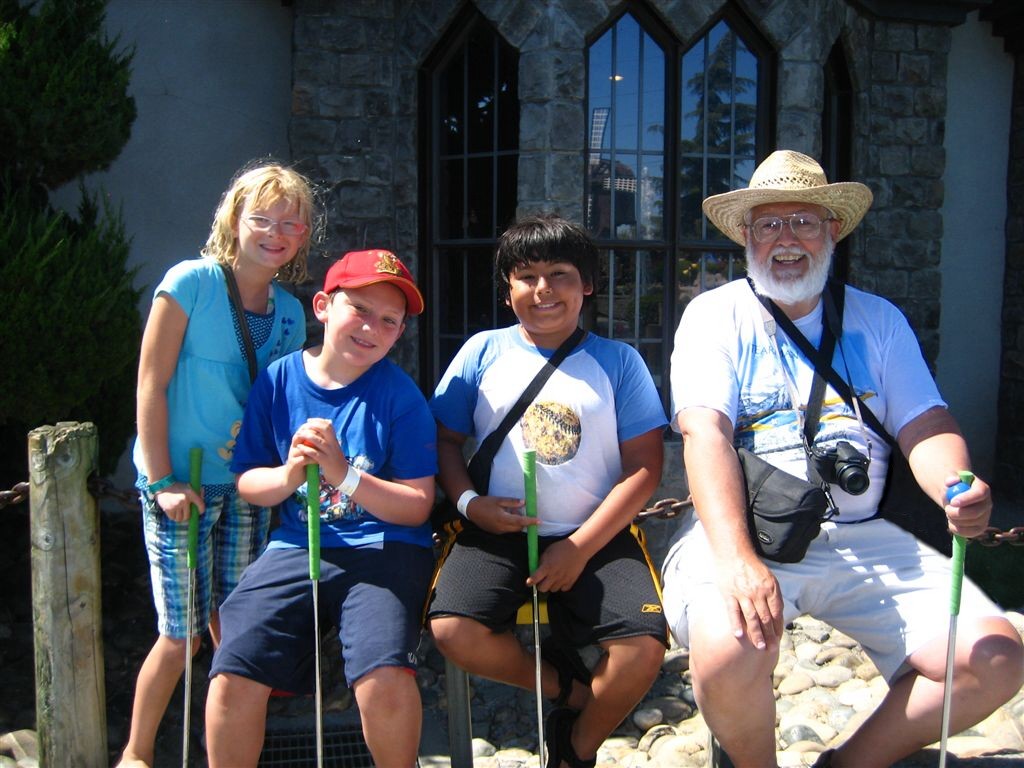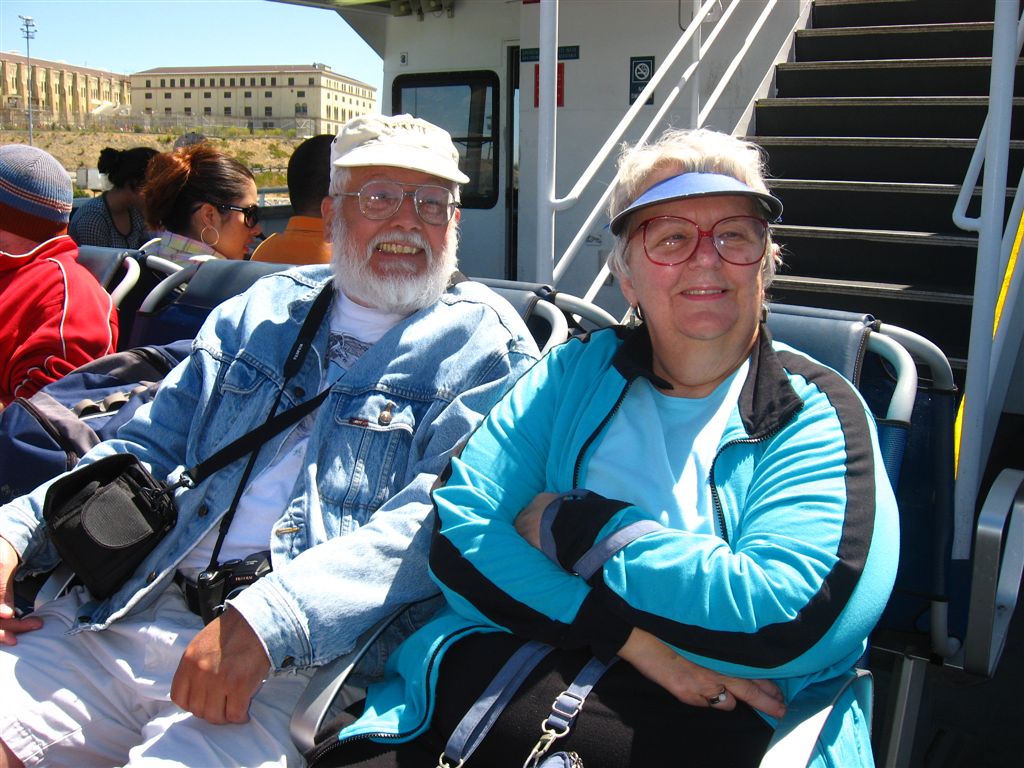 The kids took lots of great pictures. Here we are on the Larkspur Ferry to San Francisco.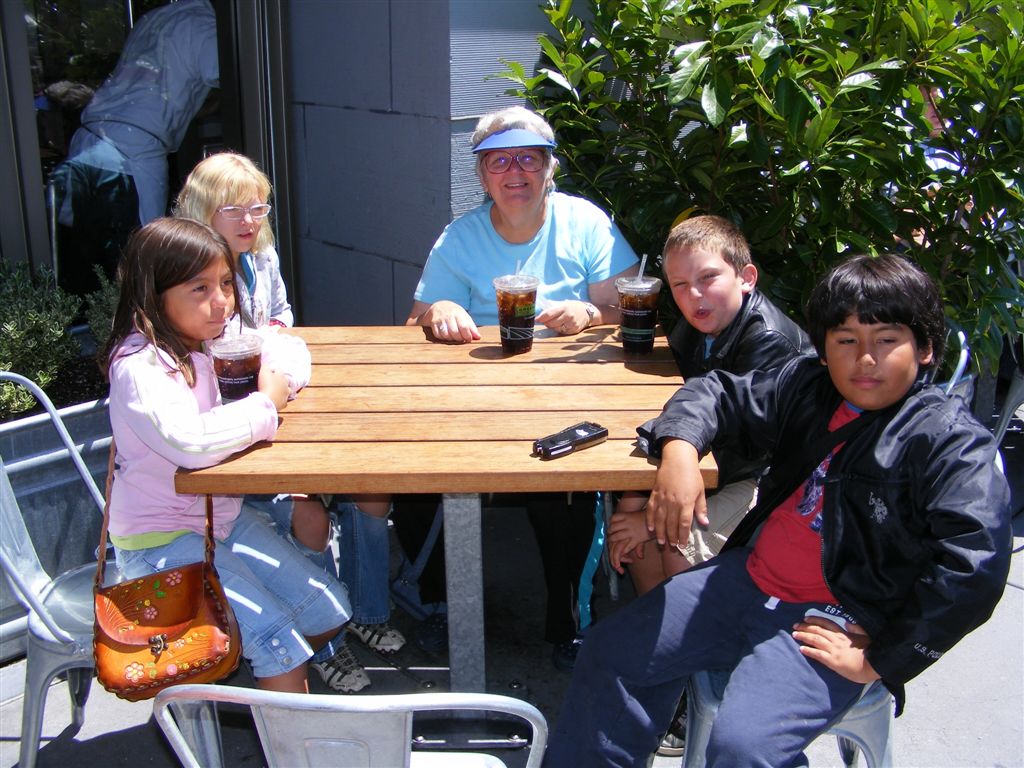 We had burgers at the Embarcadero.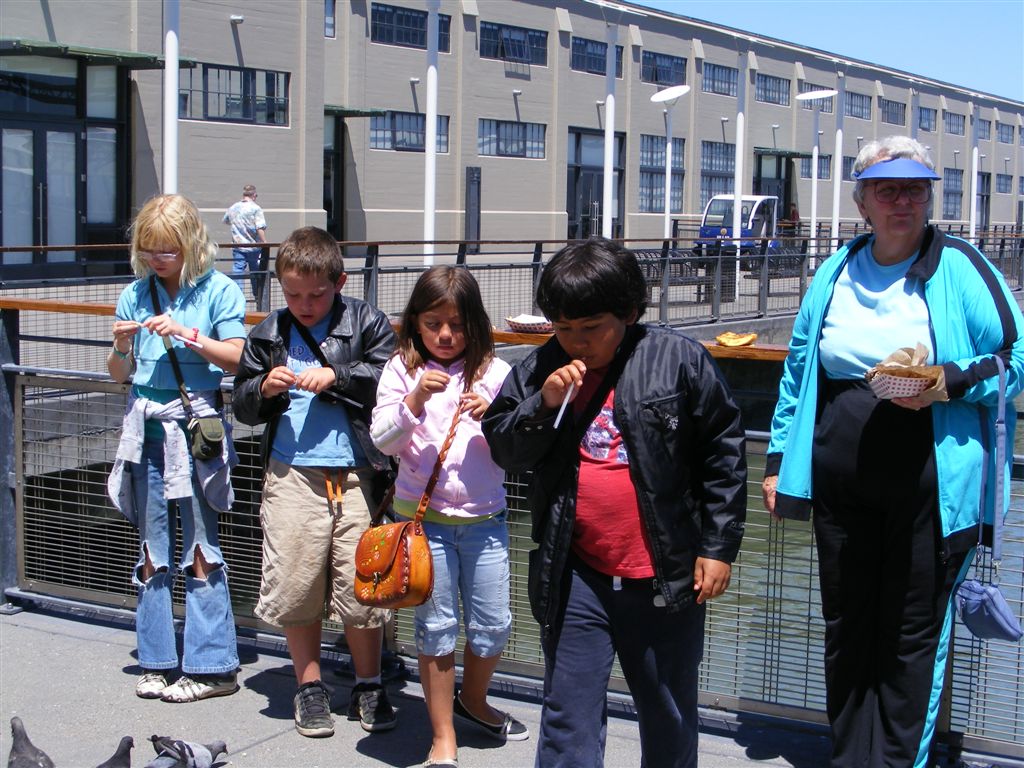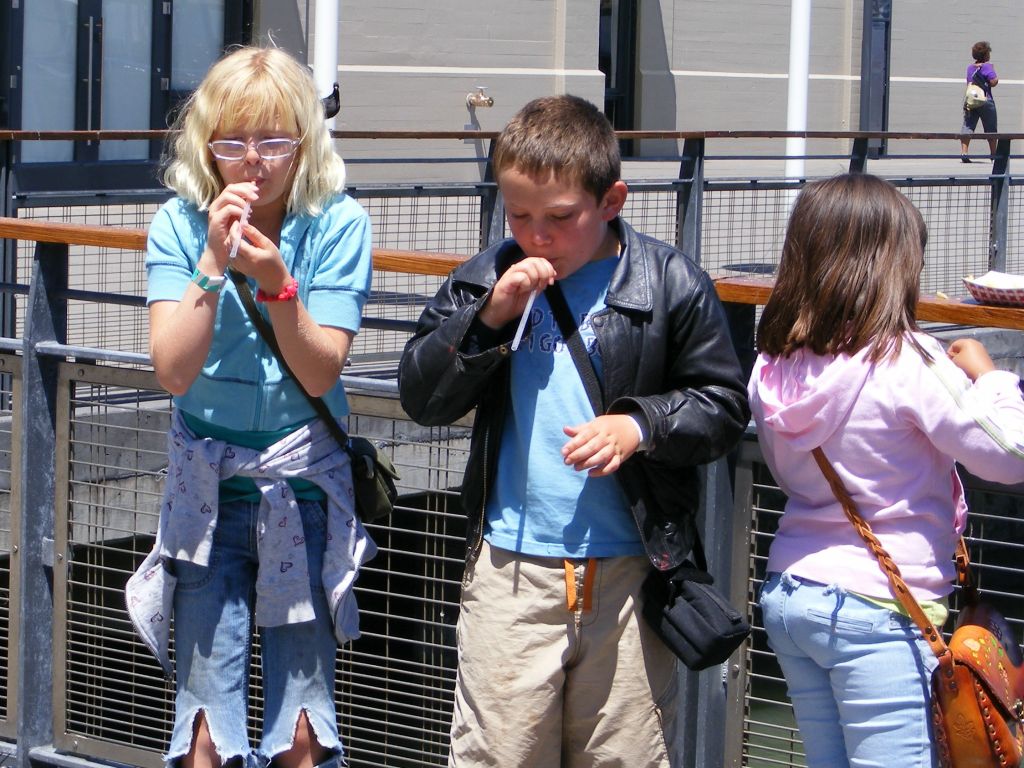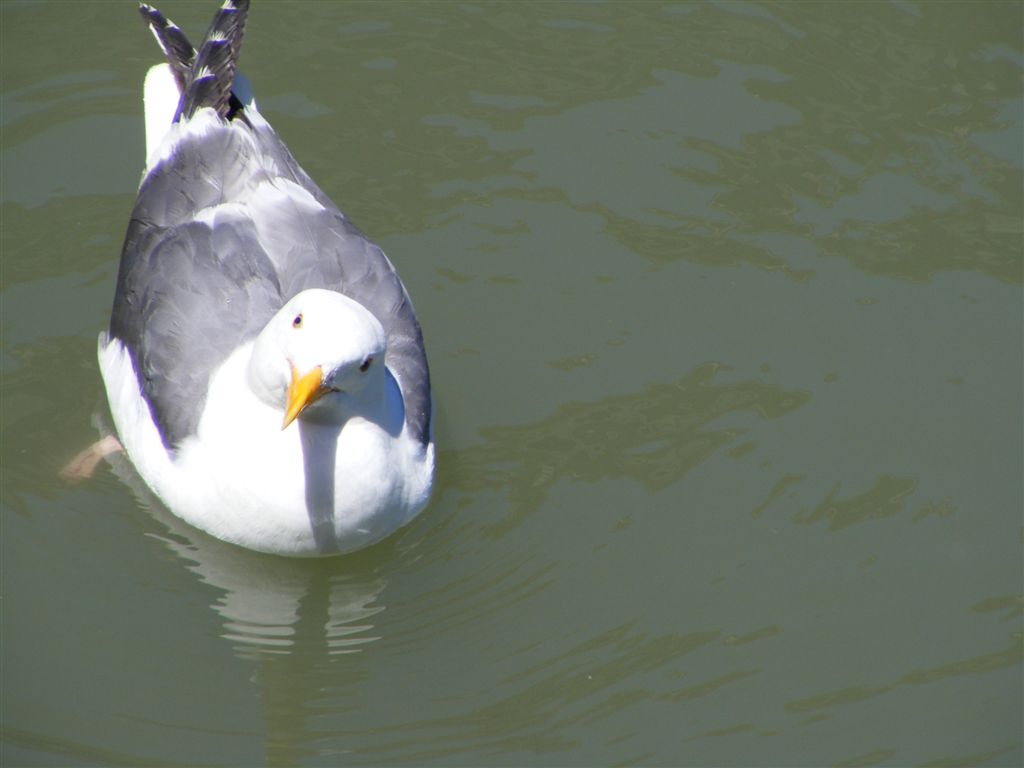 The kids shot wads of bread and french fries at the seaguls. The seagulls were puzzled but ate the amunition anyway.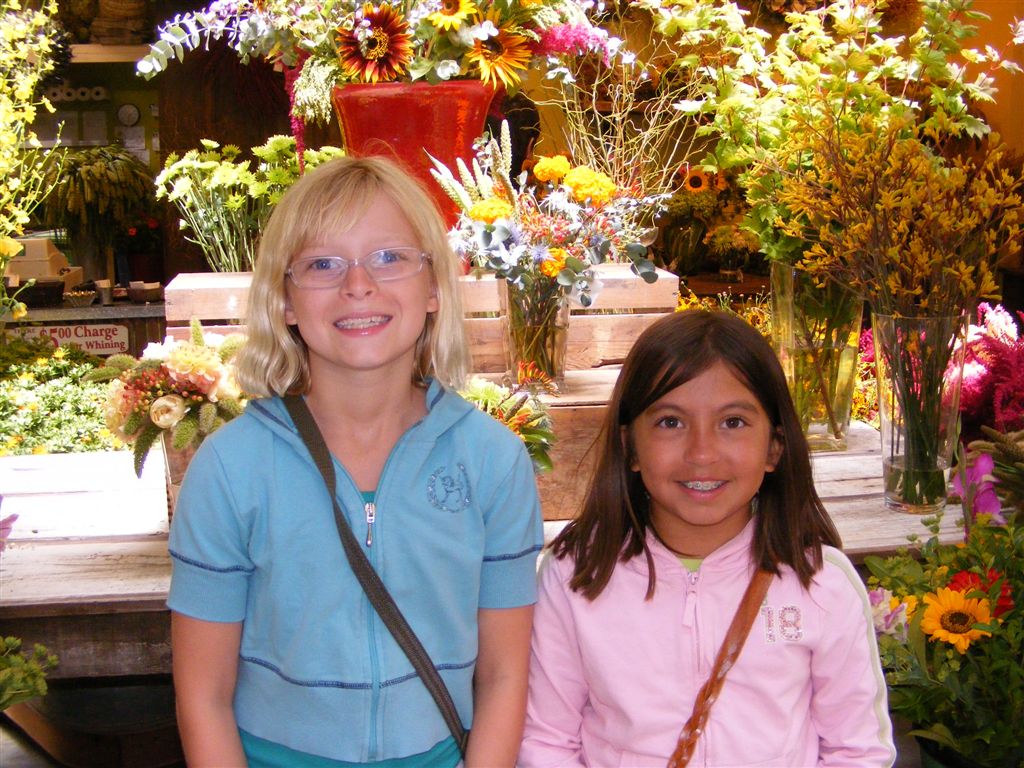 The girls at a flower stall at the Embarcadero Market.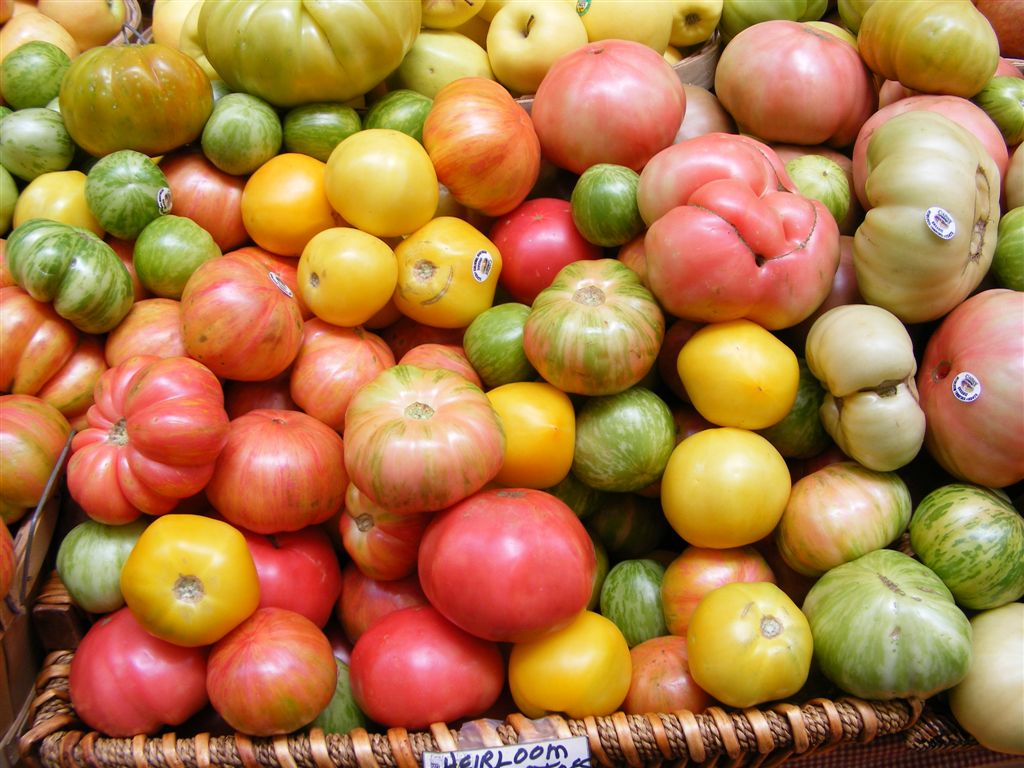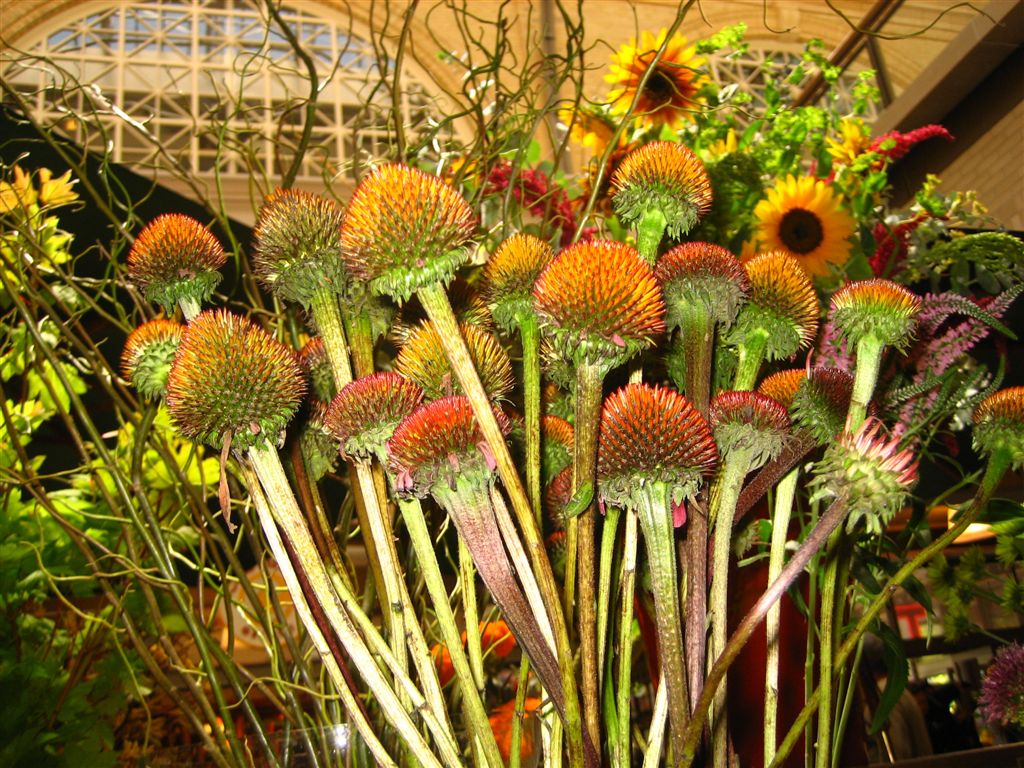 Scenes from the market.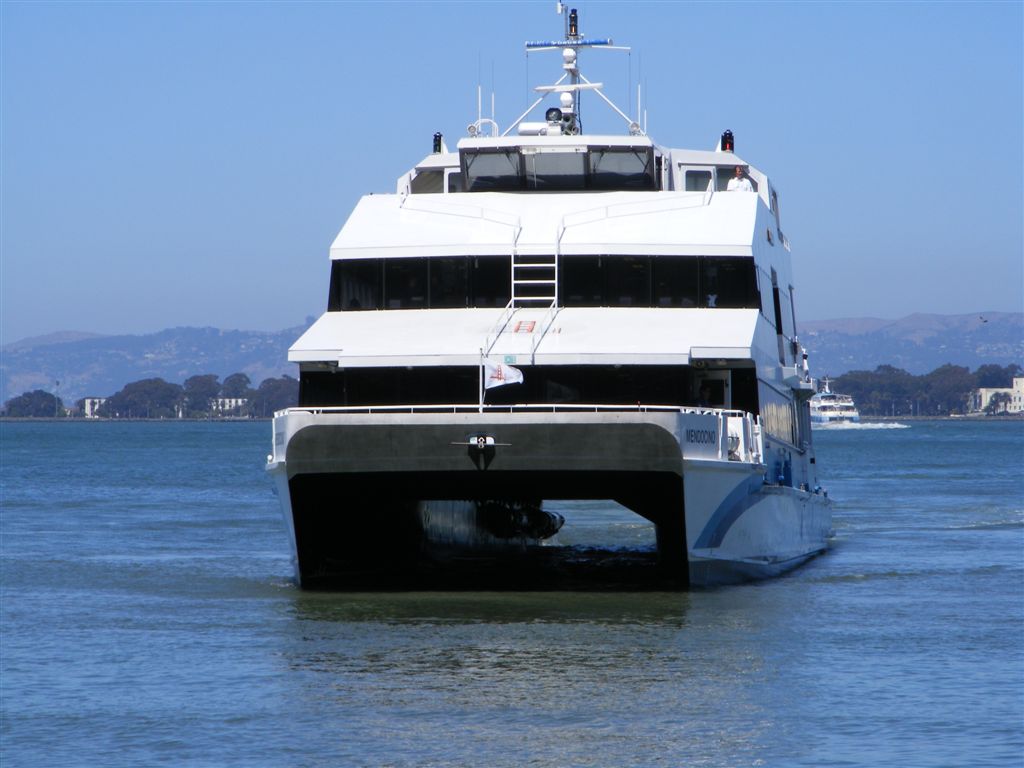 Our boat.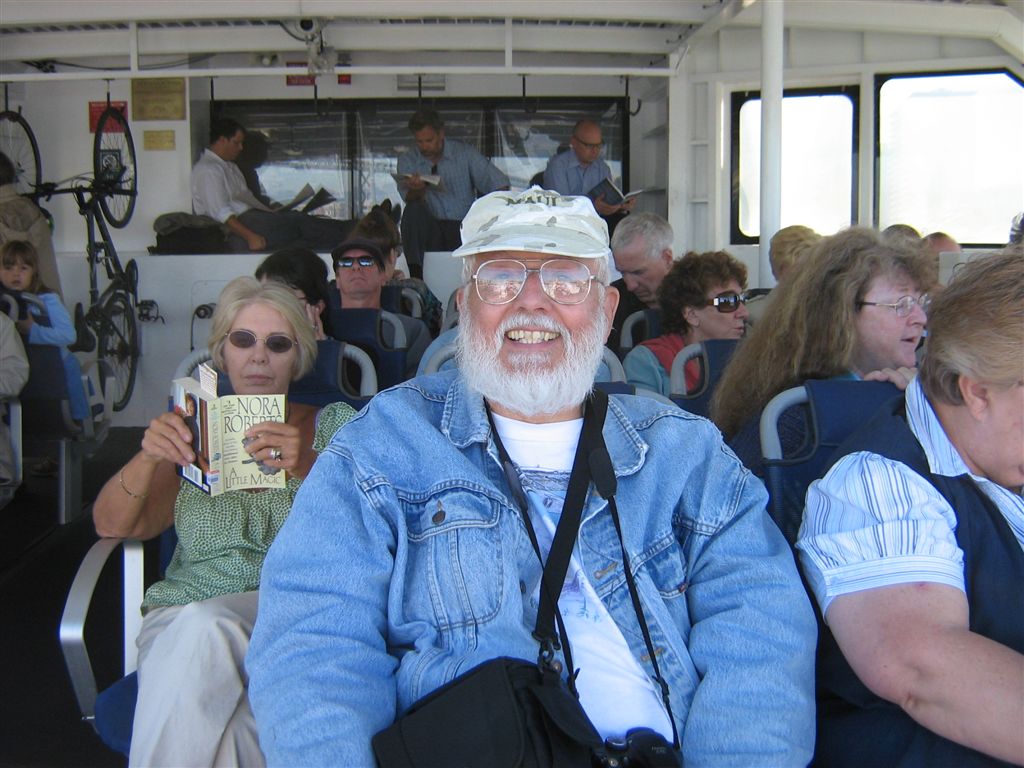 More photos by the kids.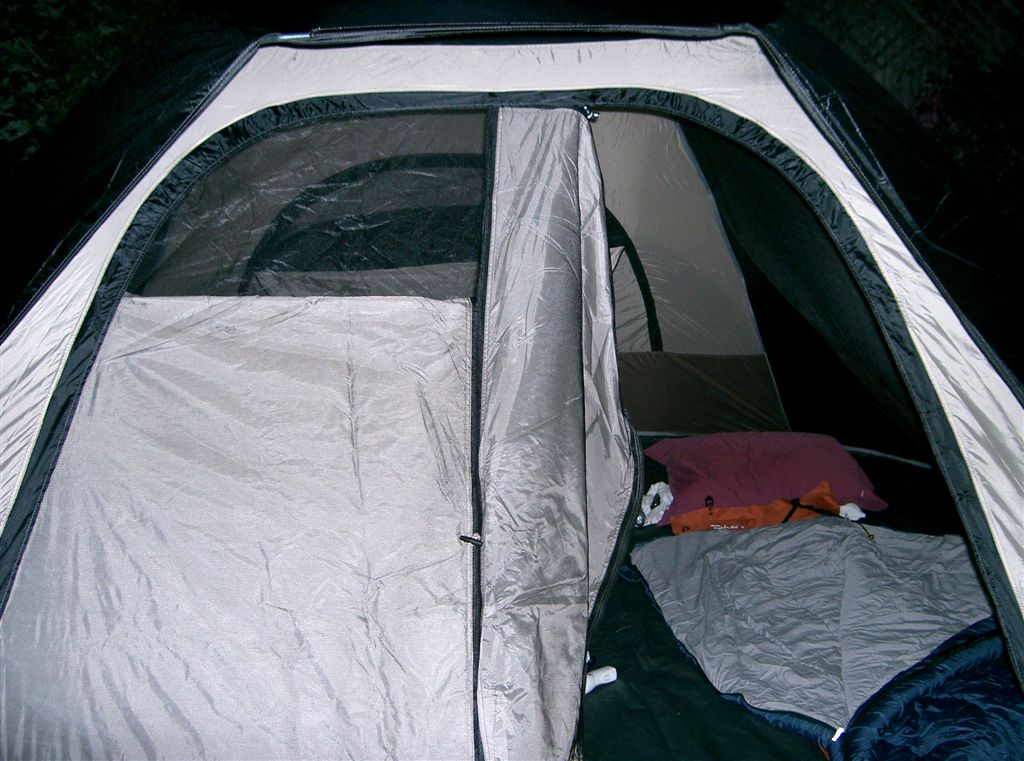 Nicole and Sofi camped in the back yard.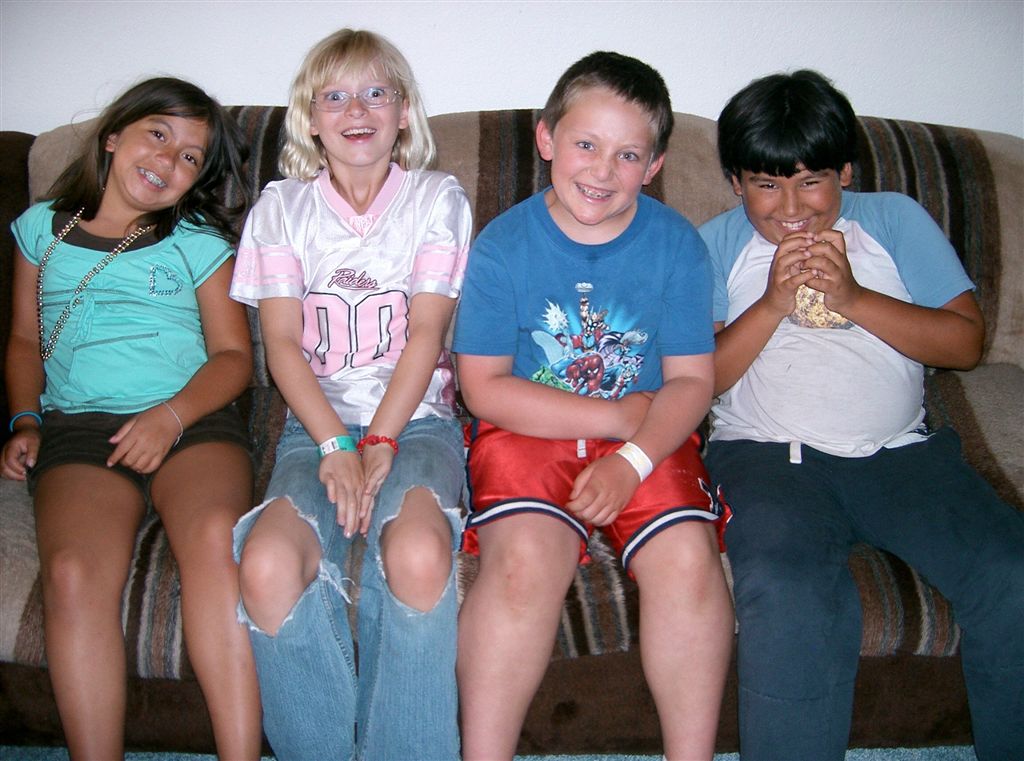 And so ended Camp Hudson 2008. Do you think Zak is plotting something?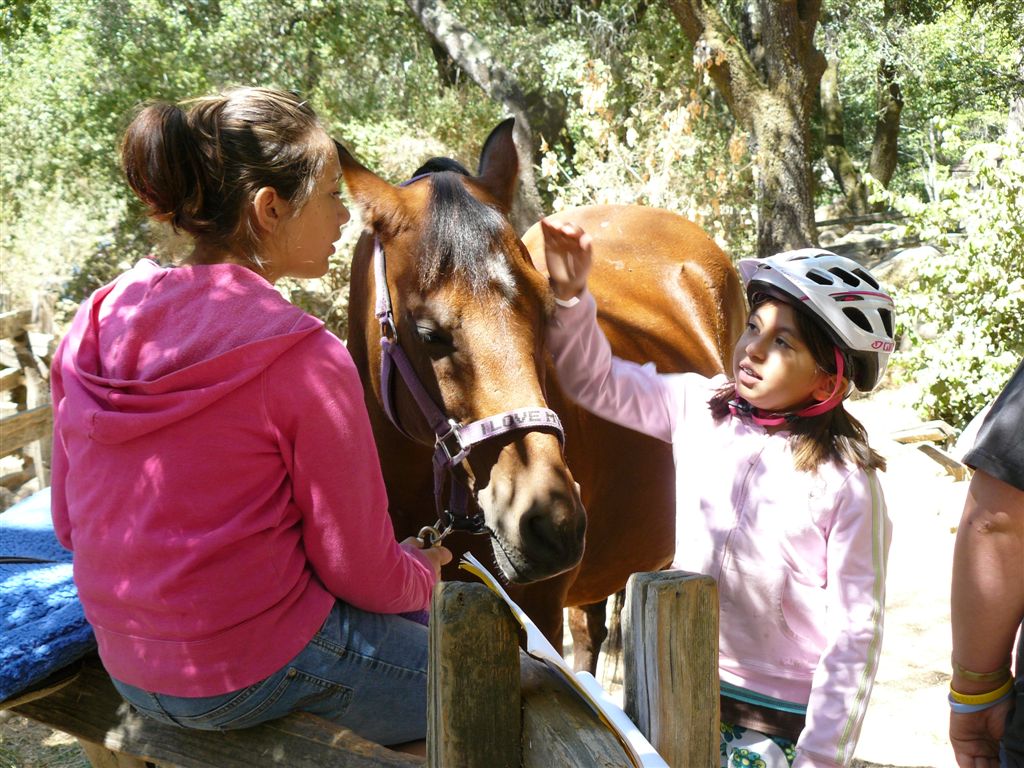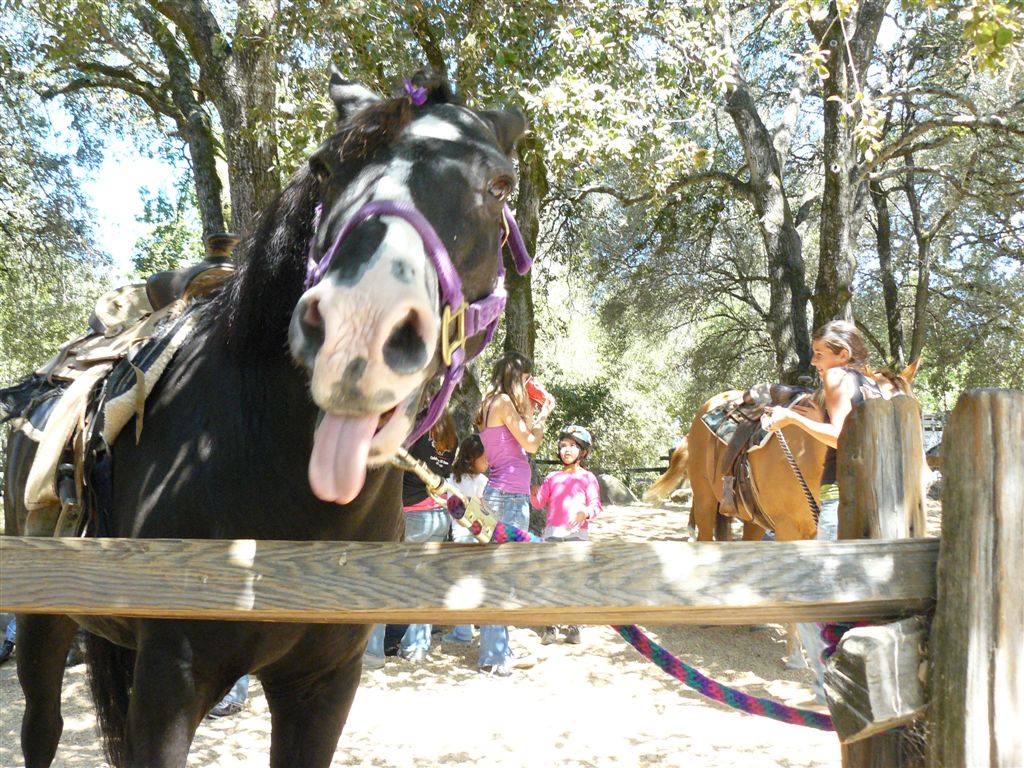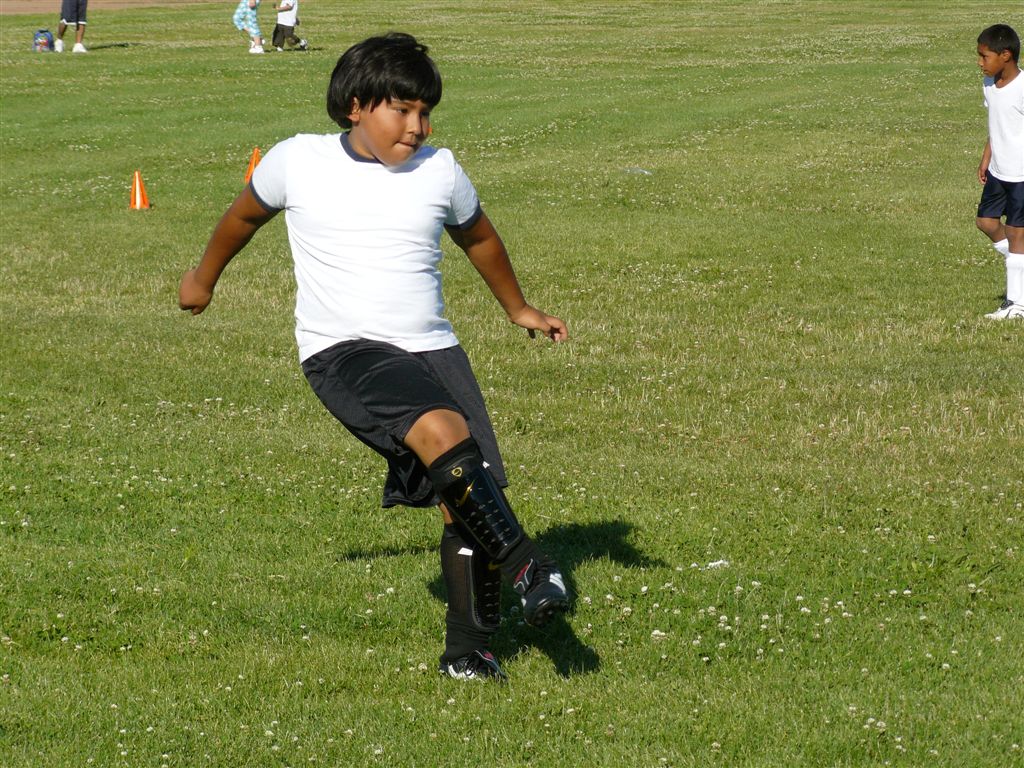 Sofi went to Horse Camp and Zak went to Soccer Camp.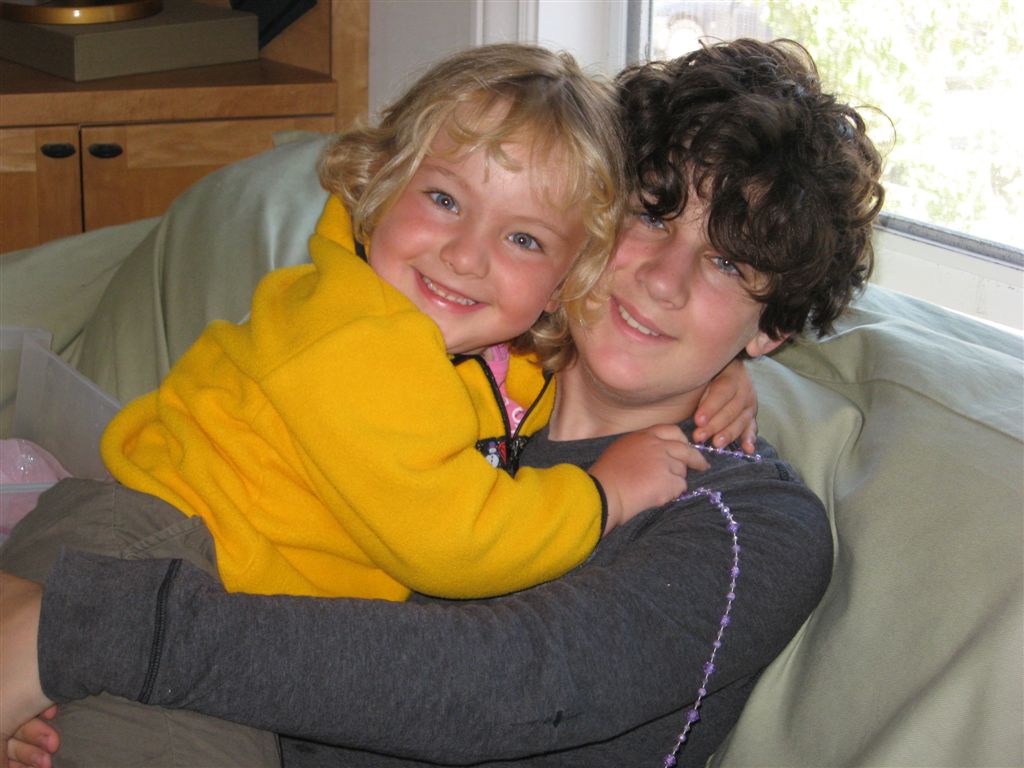 Grammy's photo of Isabelle and Cassidy.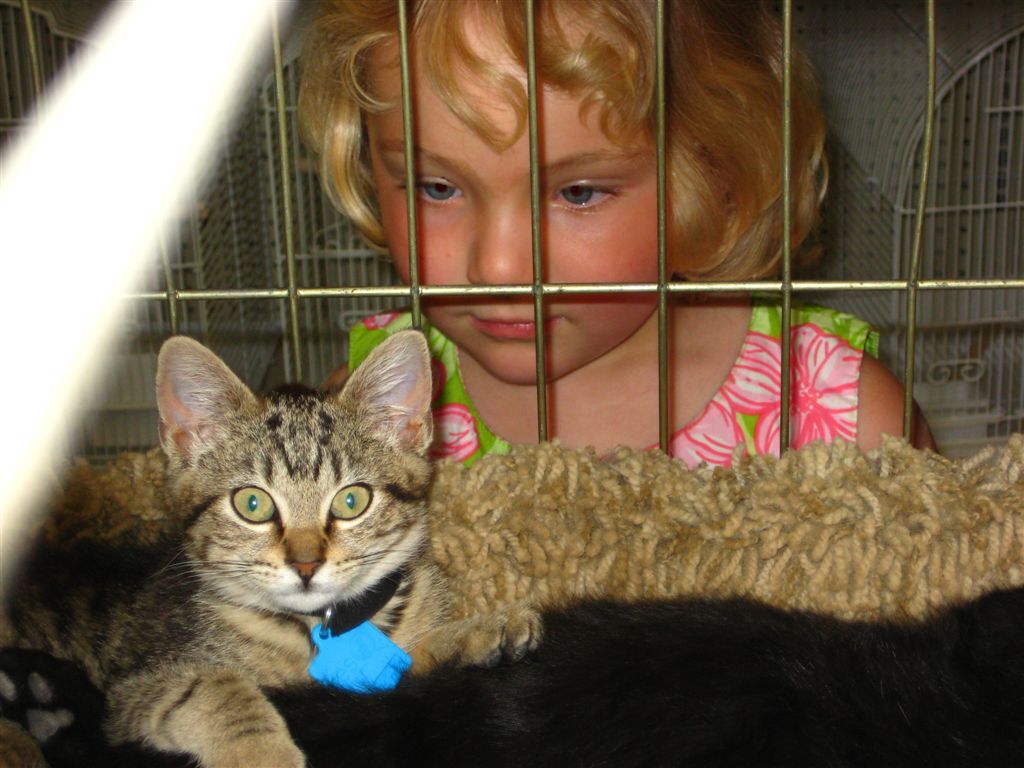 Isabelle spent a week with us. We took her to a big pet shop.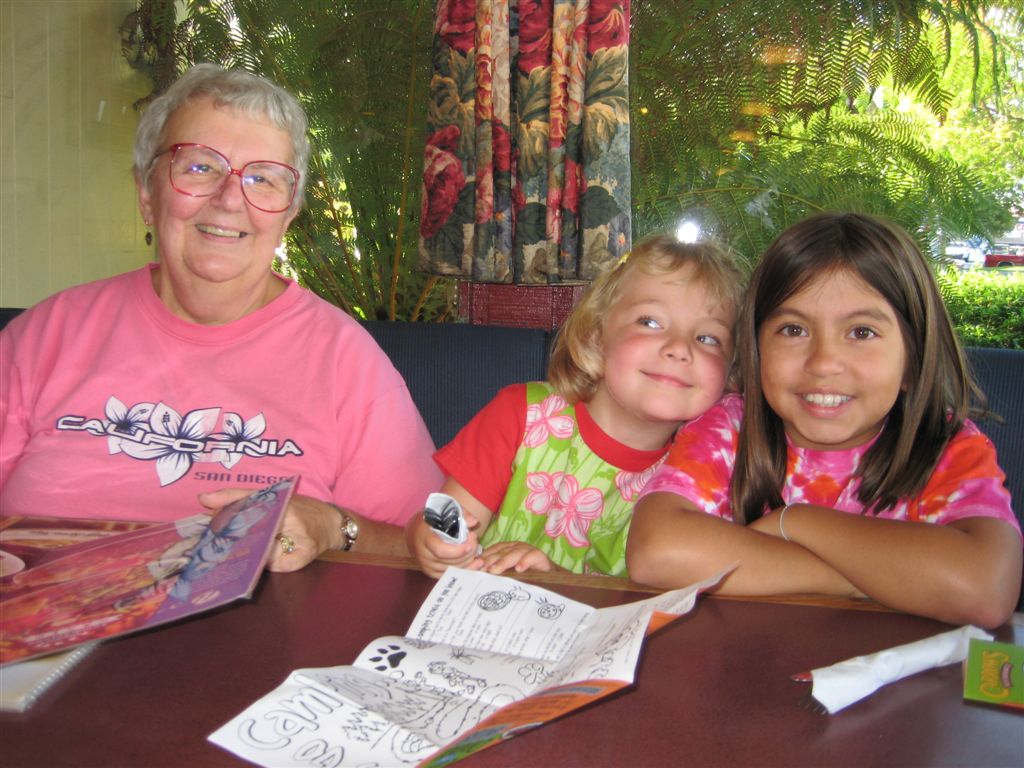 Grammy, Isabelle, and Sofi at Carrow's.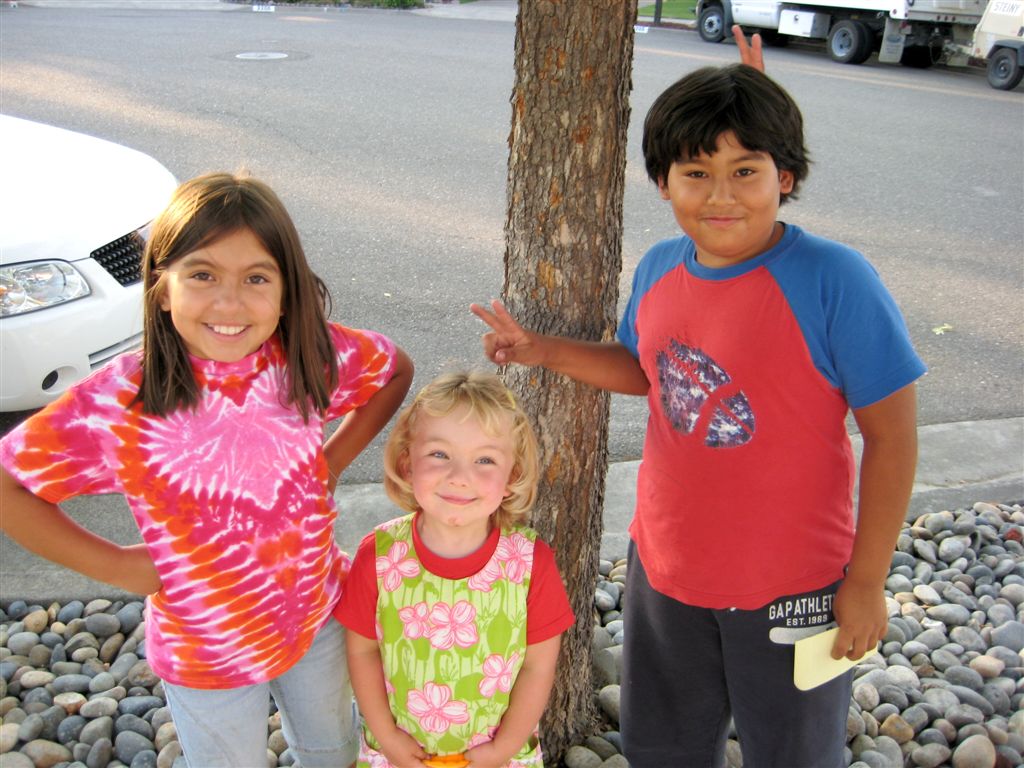 A strange thing about Grandpa's digital photos. If you put bunny ears on someone else (even if you just try),
they wind up behind your own head.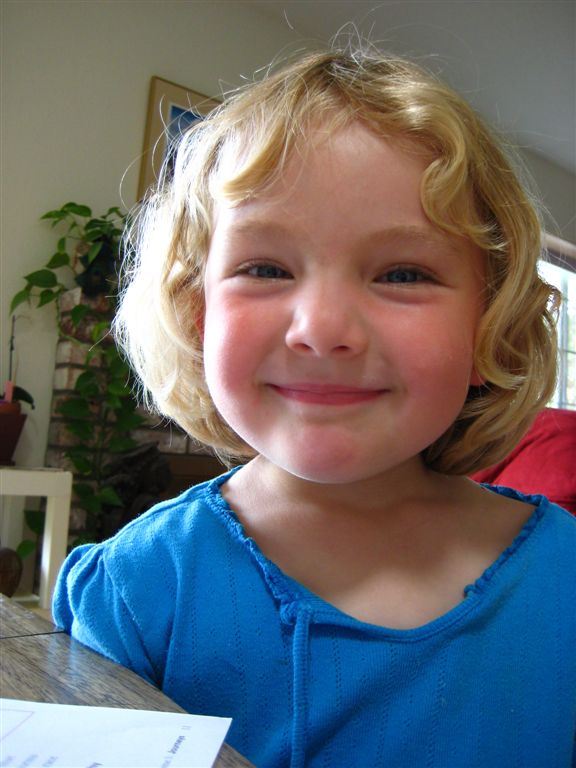 Grandpa says, "Isabelle, can I have a smile for a picture?" And this is what he gets.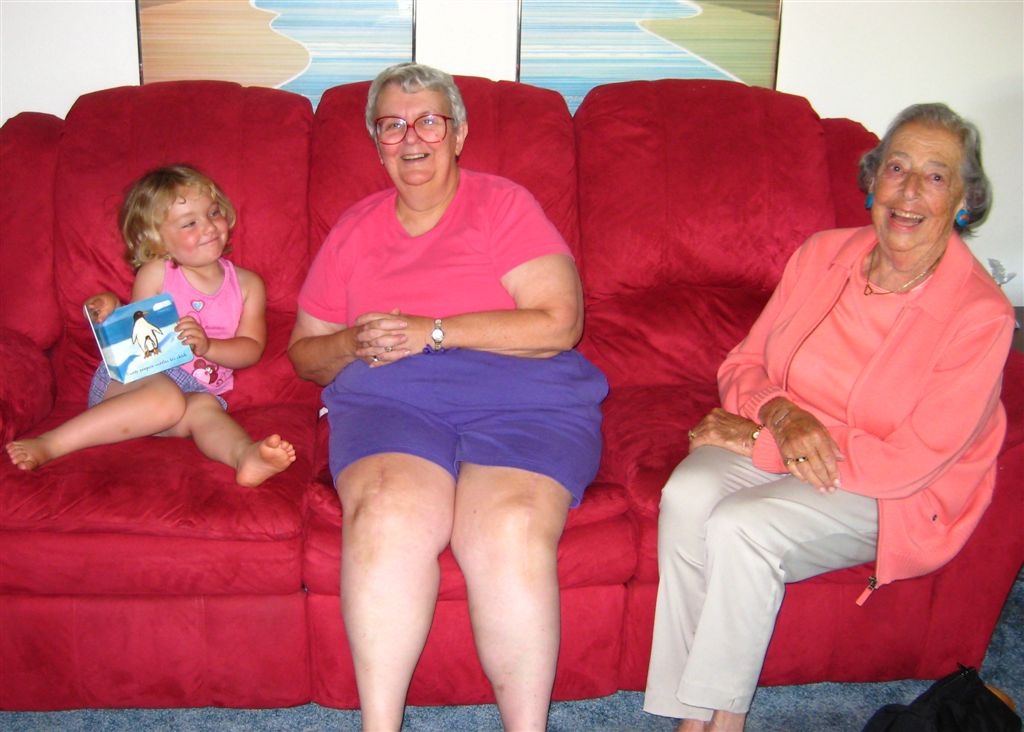 Our friend, Margery, came over to see Isabelle.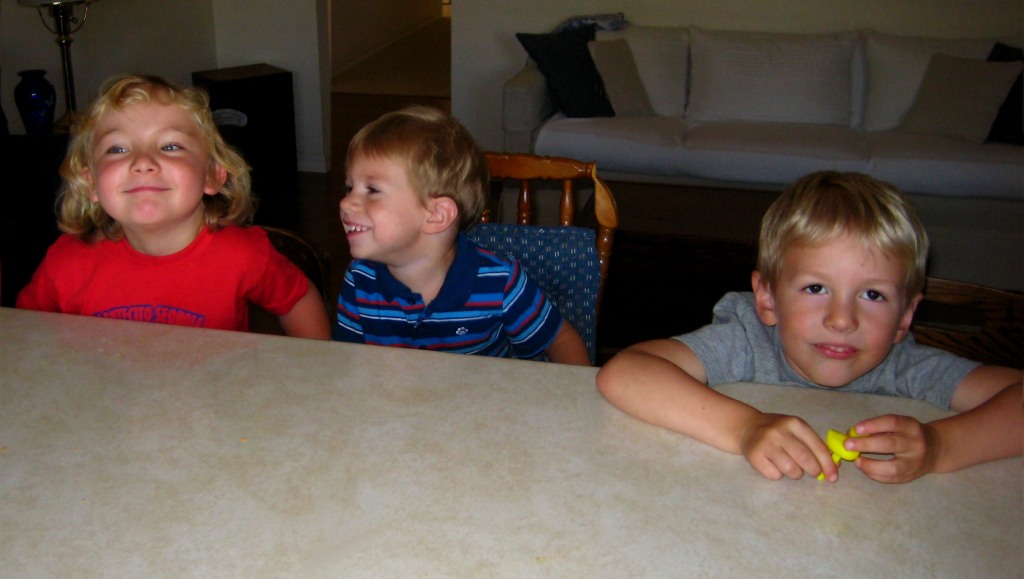 Isabelle played with our neighbor's grandchildren, Luke and Peyton.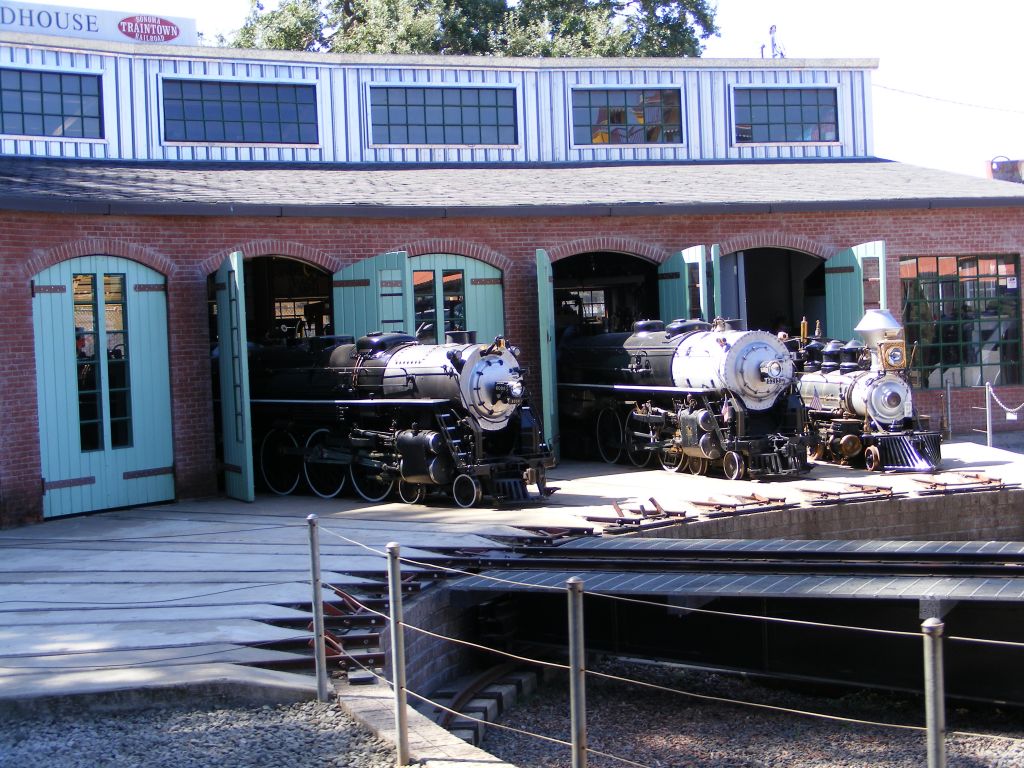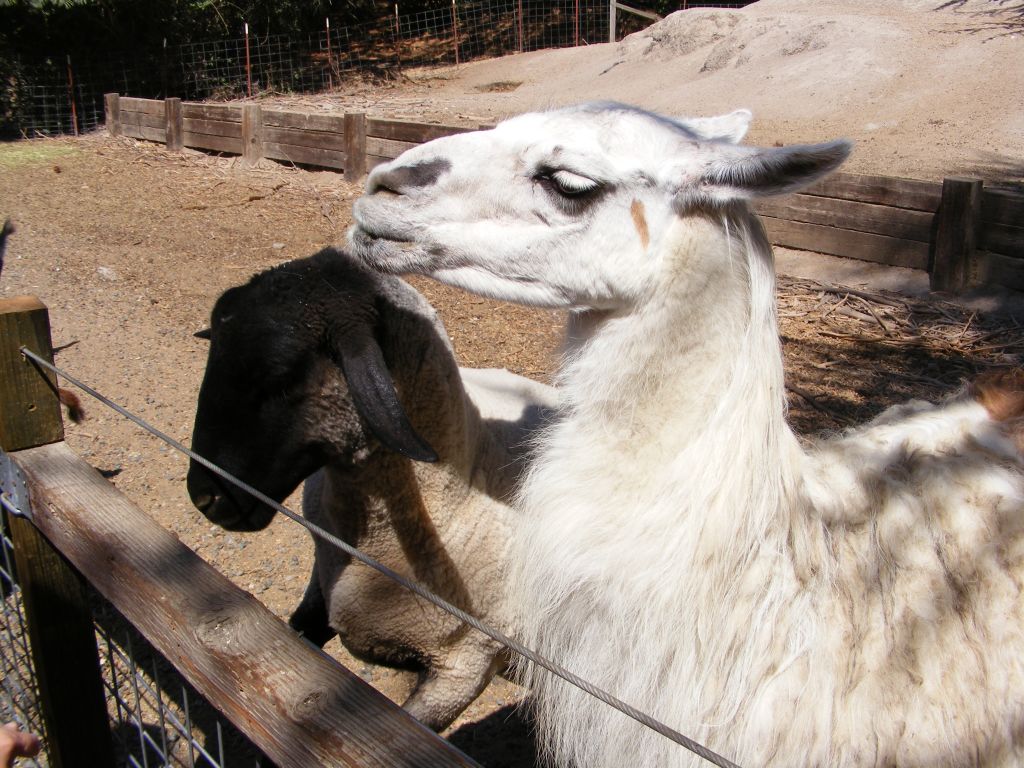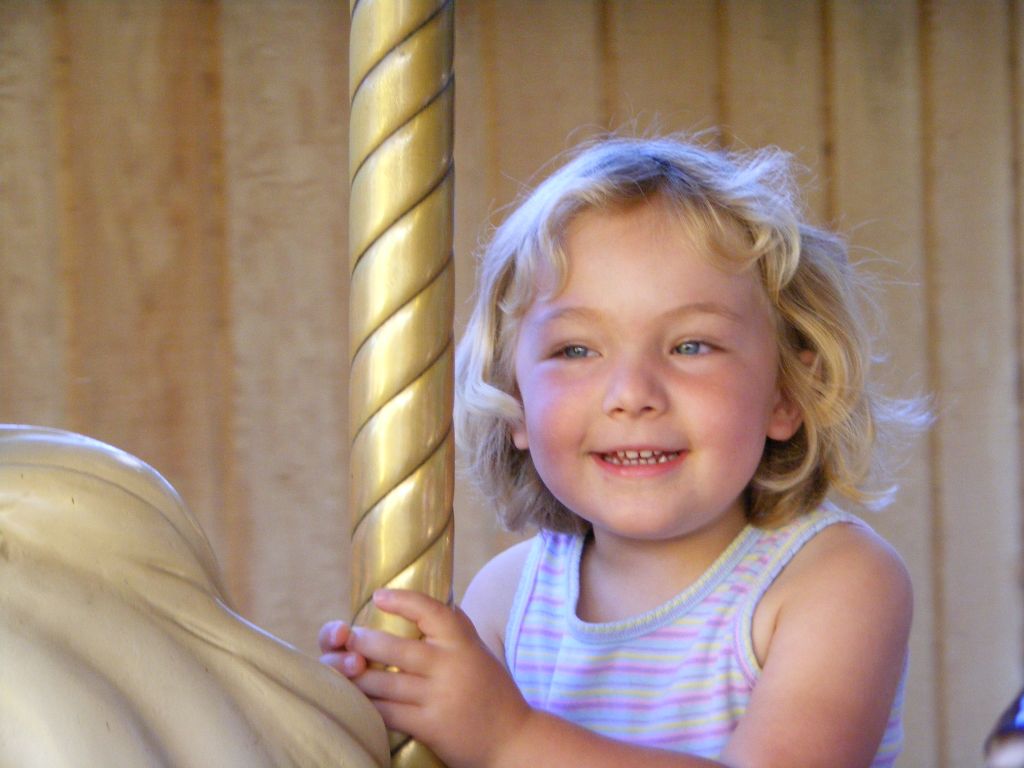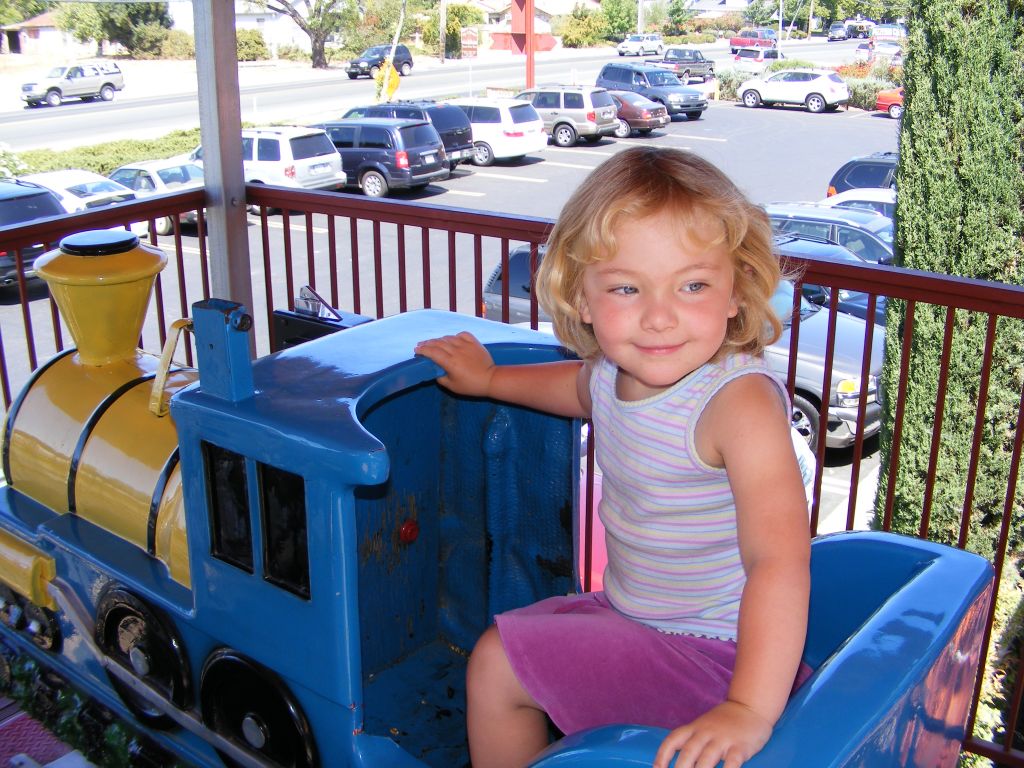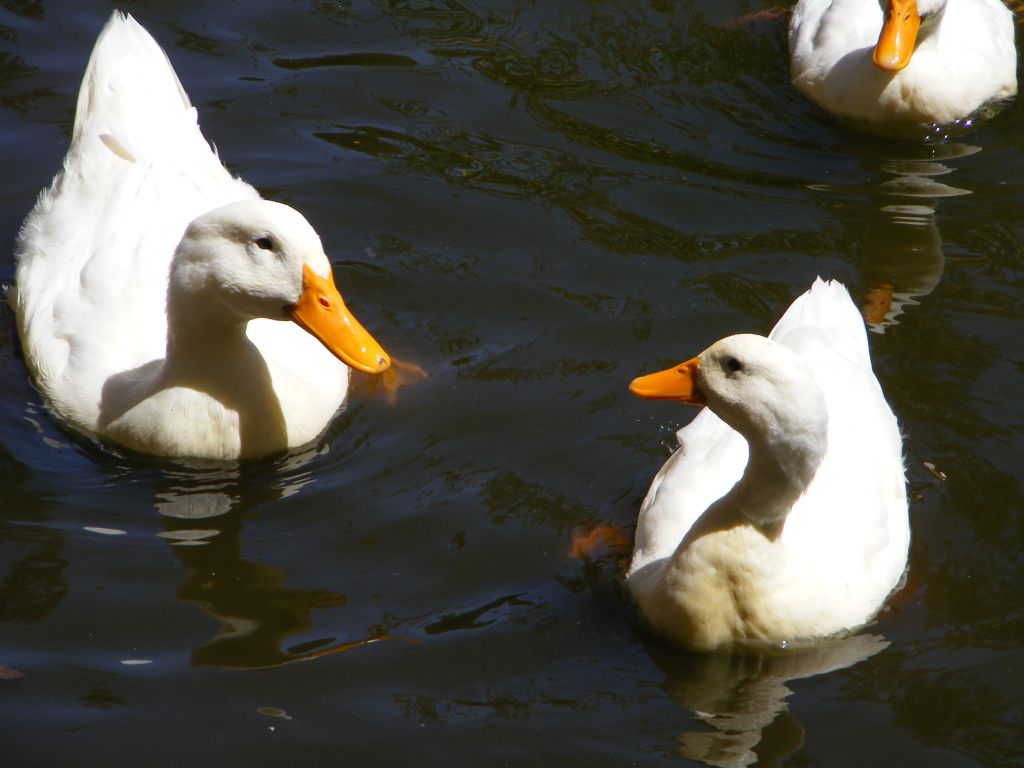 We went to Traintown in Sonoma. Then we had a picnic lunch at the park.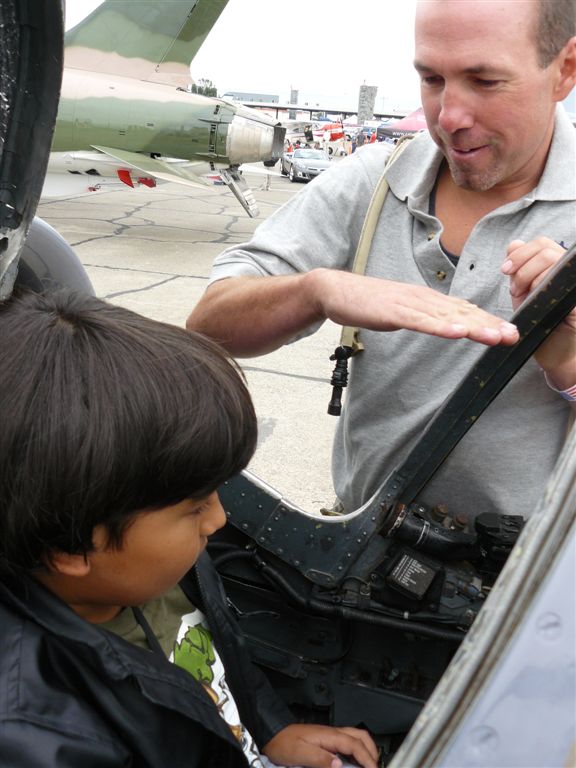 Zak receives instruction in how to fly a U.S. Marine Corp Harrier jet at the Sonoma County Air Show. Learning how
to fire the guns was his favorite part.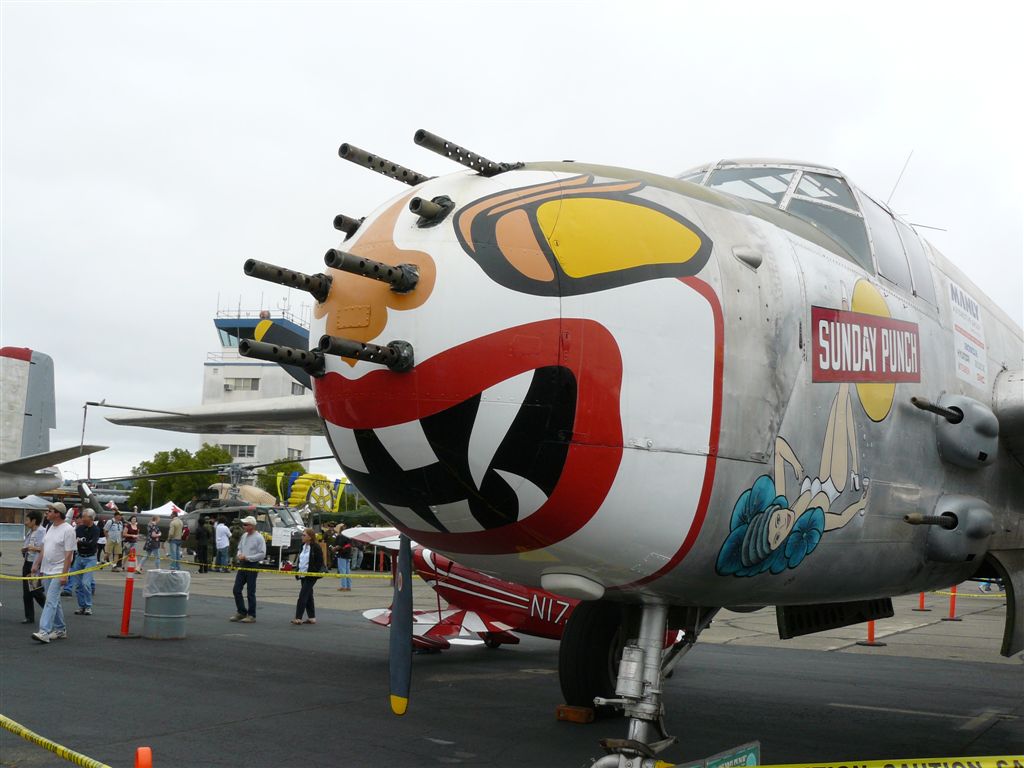 A veteran Mitchell B-25 gunship at the air show. This type of aircraft was used to strafe enemy coastal shipping in
the Pacific during WWII.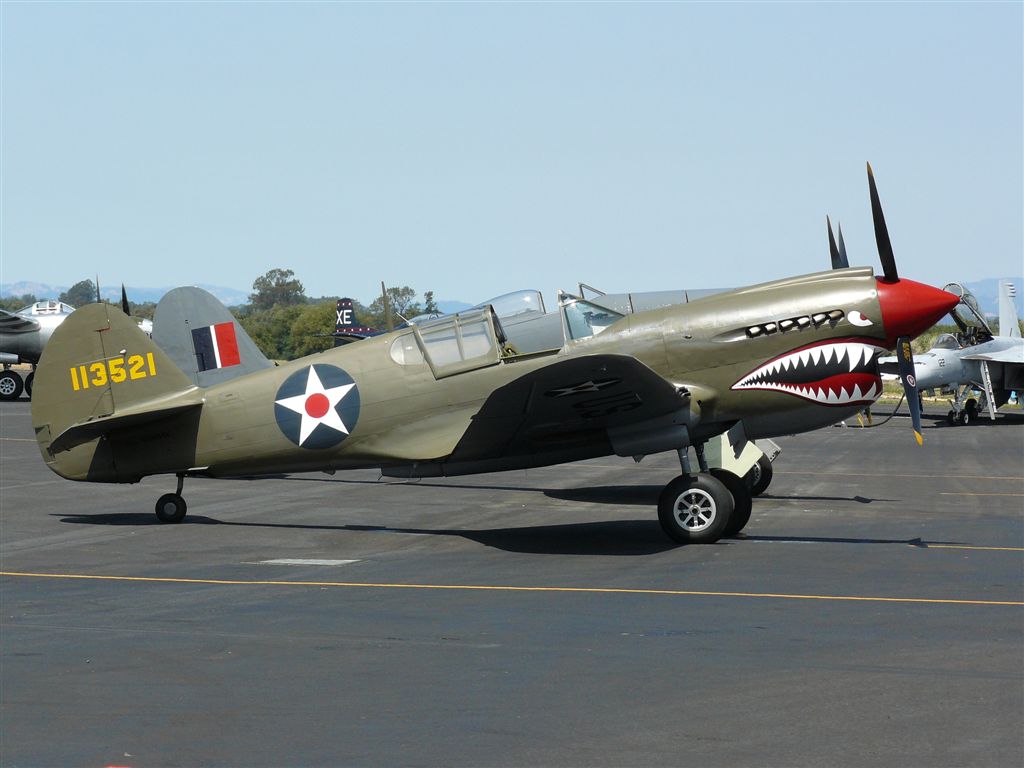 A P-40 in Flying Tiger colors. Before the U.S. entered the war, these were the only effective opposition the Japanese faced.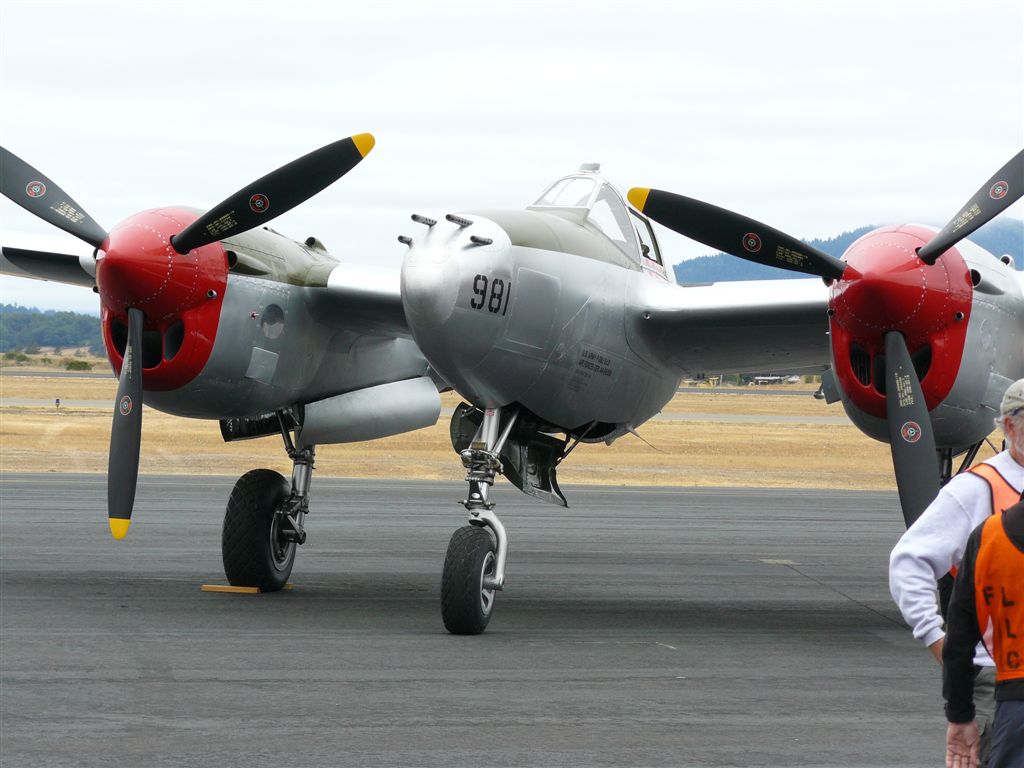 A P-38. Suitable for long-range missions, this fighter was used in Europe and the Pacific.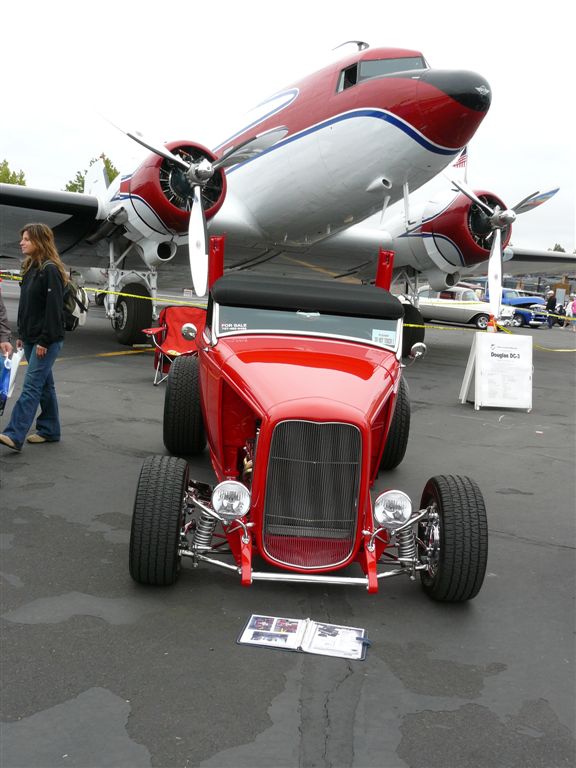 A DC-3 and a hot rod -- from the same era.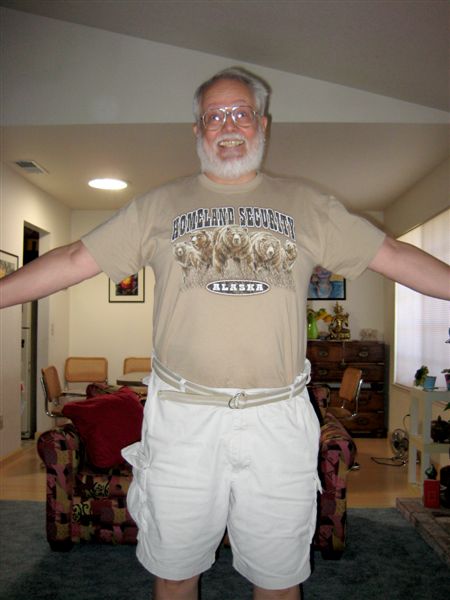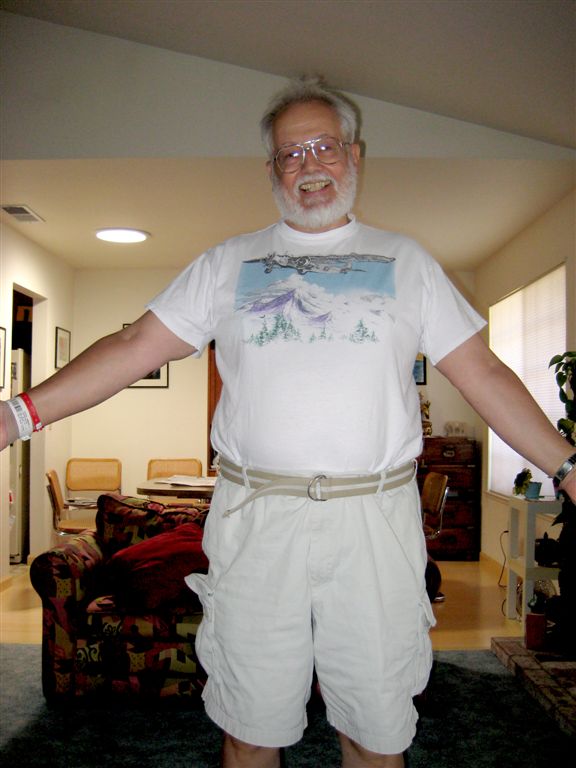 Grandpa on August 26 before gall bladder removal and after, on August 27, home 3 hours after the end of surgery. Really!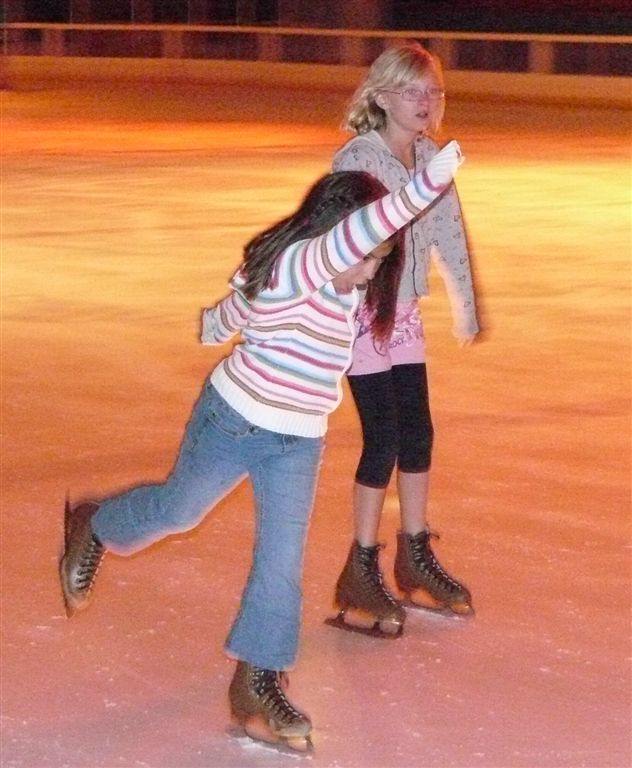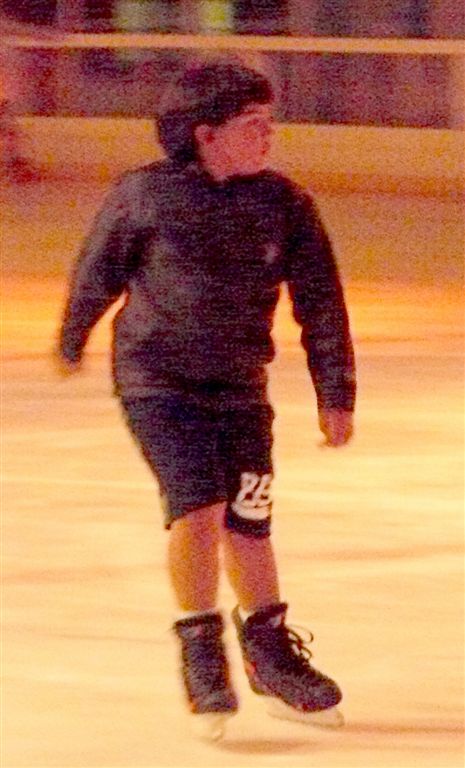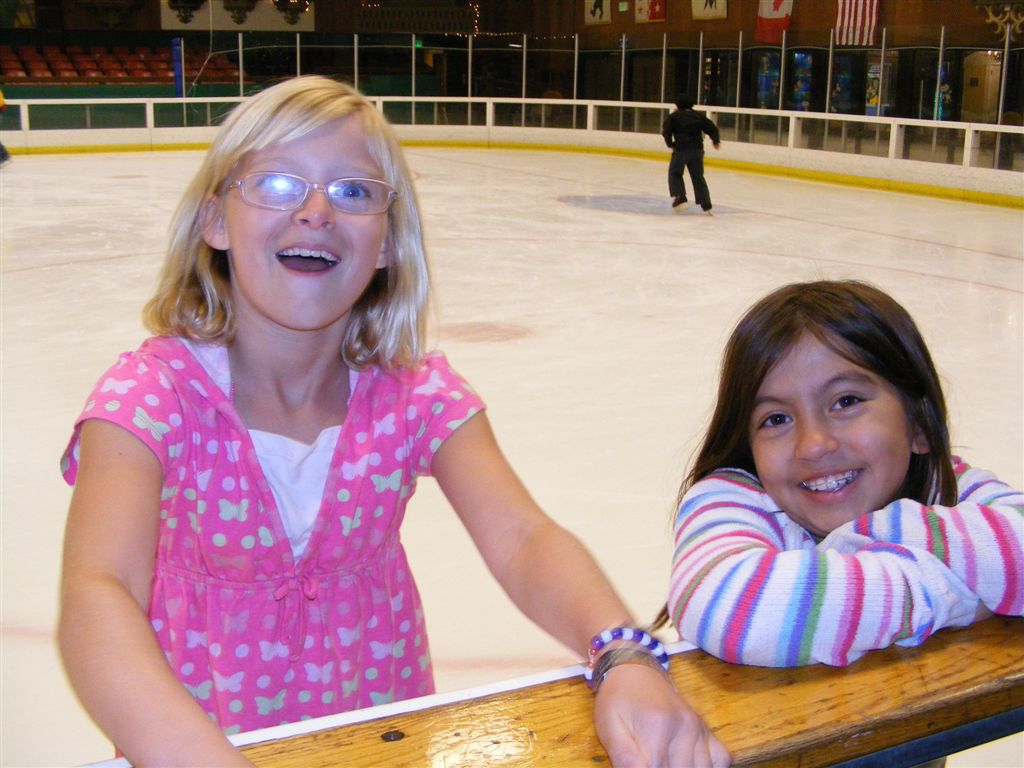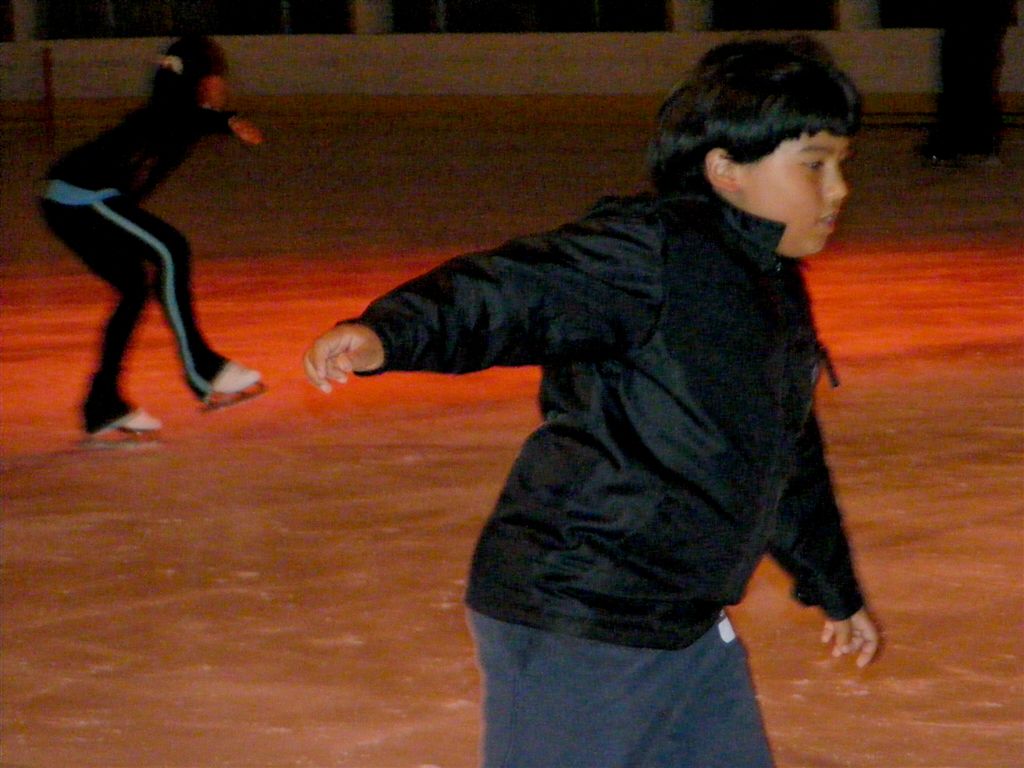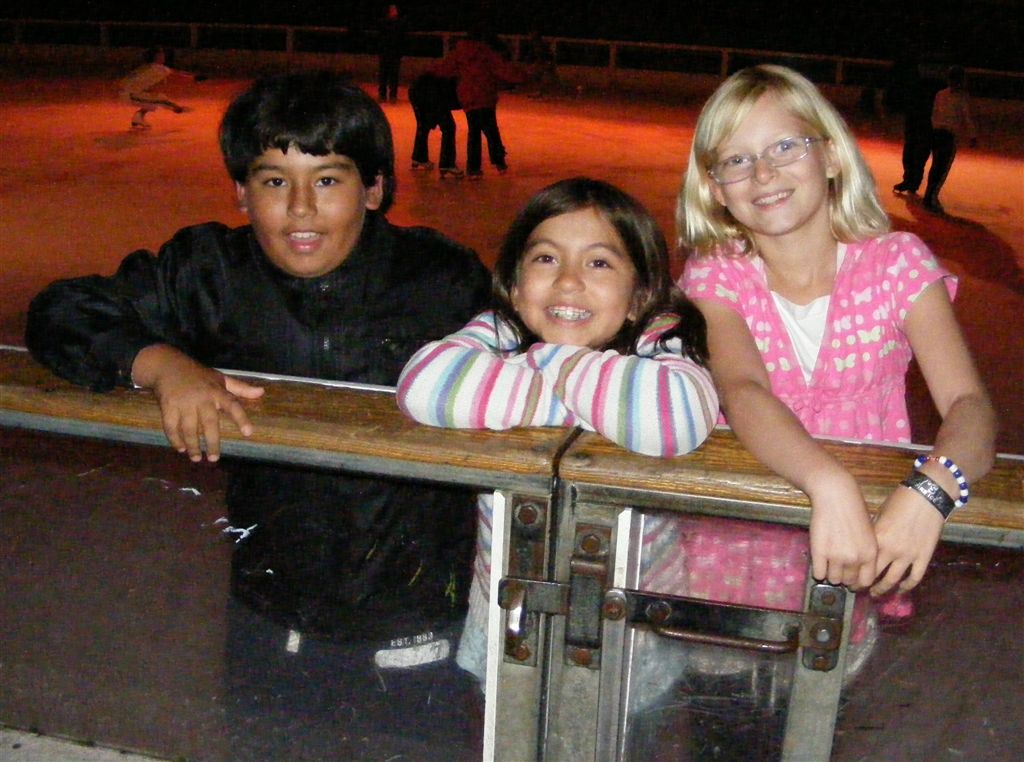 Zak, Sofi, and Nicole ice skating at Snoopy's Home Ice.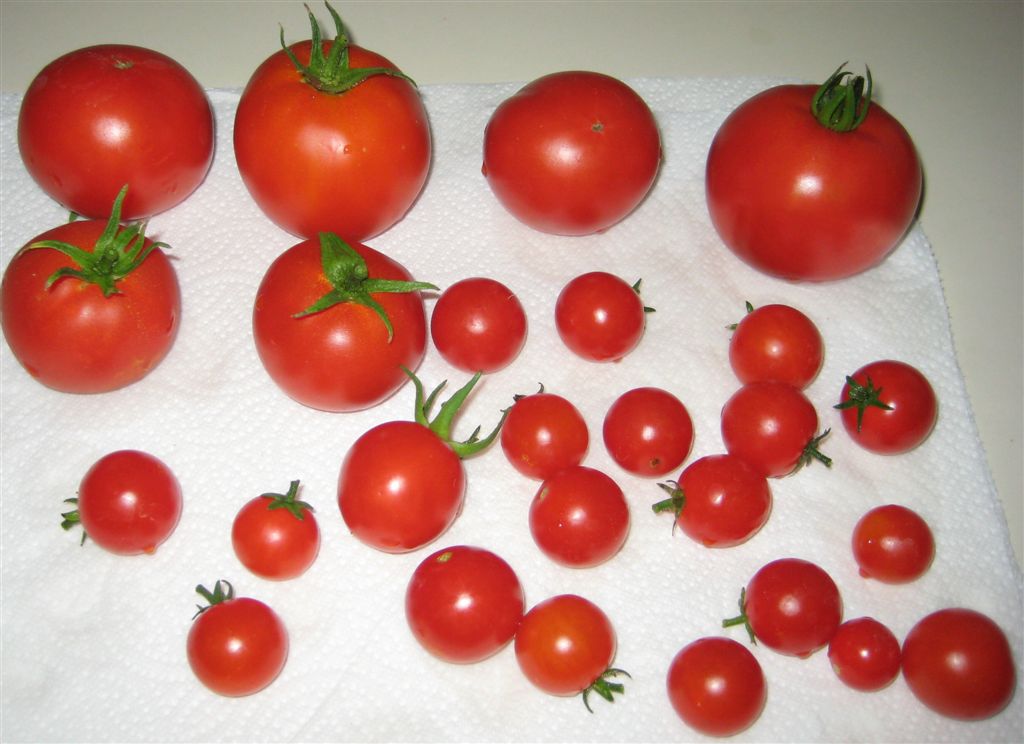 Tomatoes from our garden.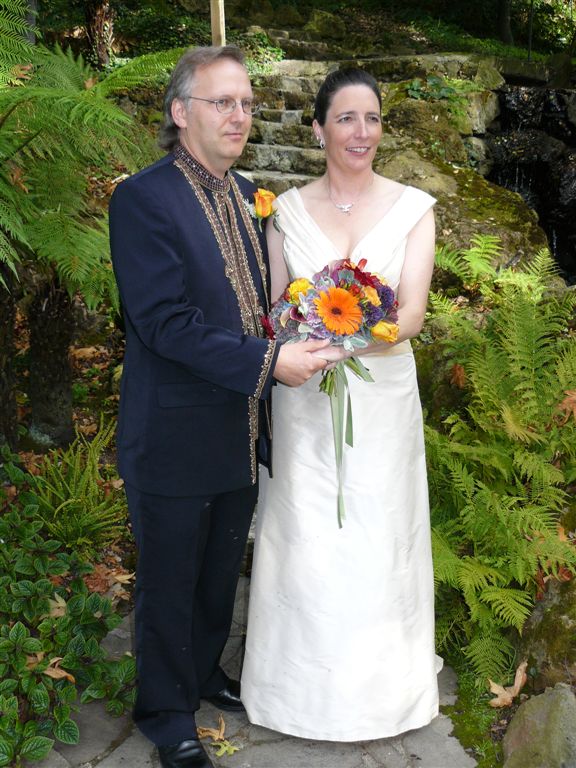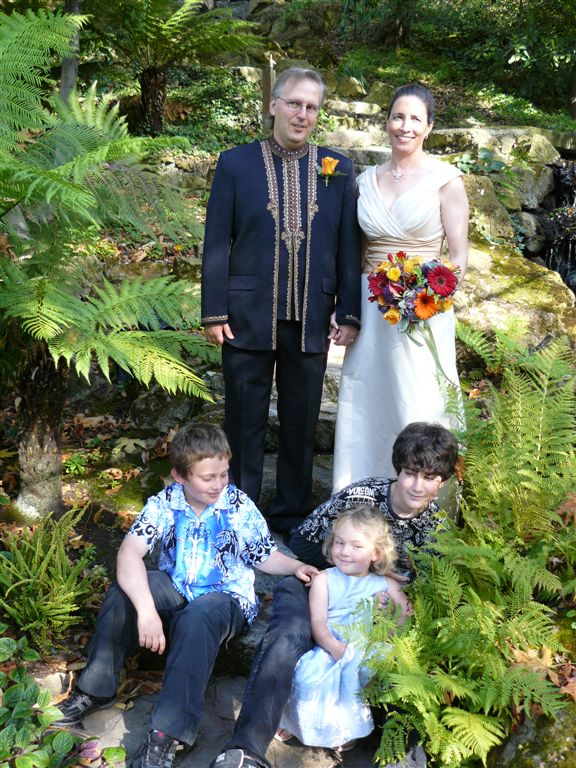 The Wedding! September 20, 2008. Sandra and Eric. It was held at a beach house in a park at Lake Temescal. For more wedding photos click here.
Would you like to see a video of the wedding? click here.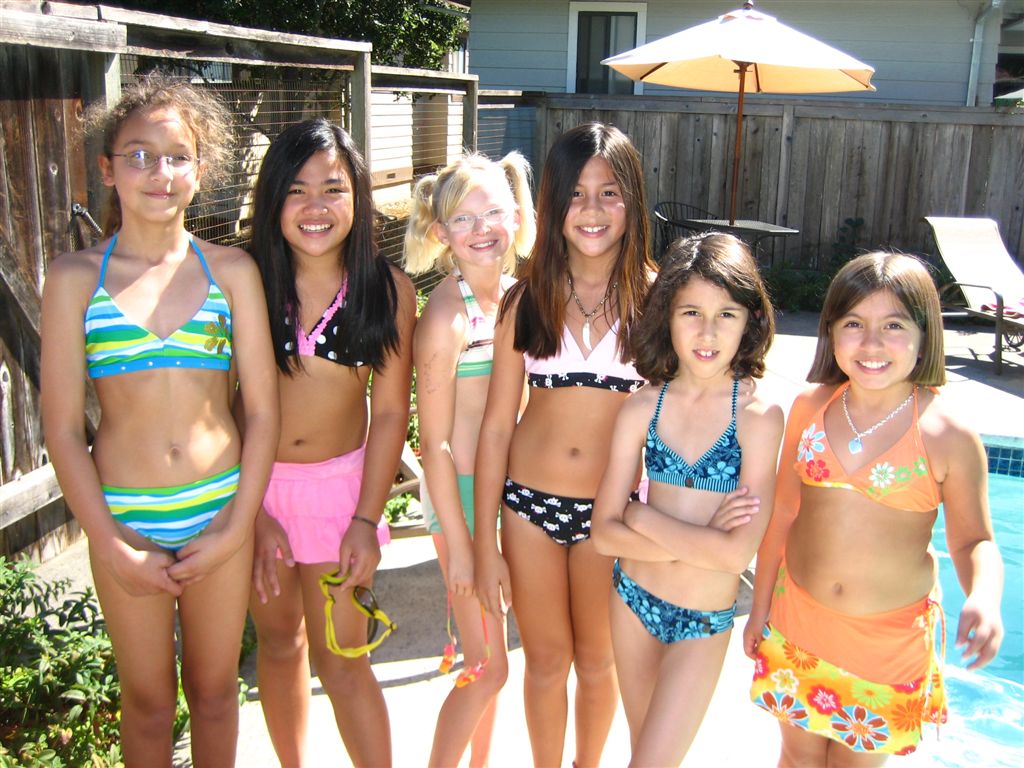 Sofi had a birthday party. The bathing beauties are Mikenzie, Victoria, Nicole, Maddie, Lilly, and Sofi.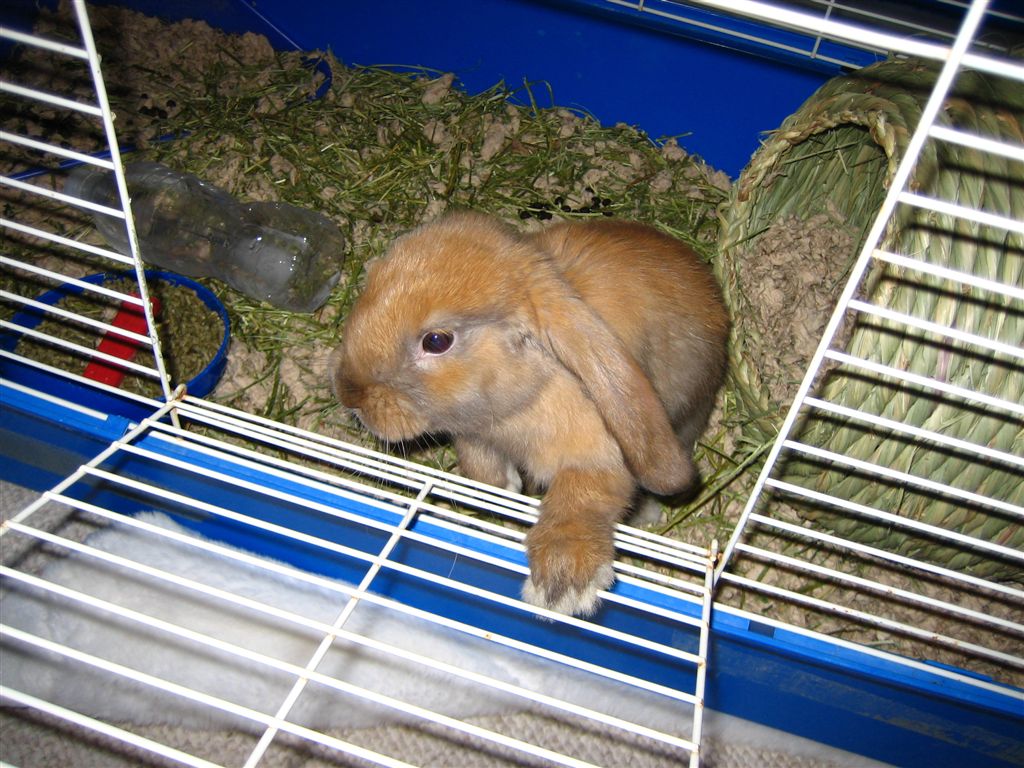 This is Sofi's new rabbit, Ginger.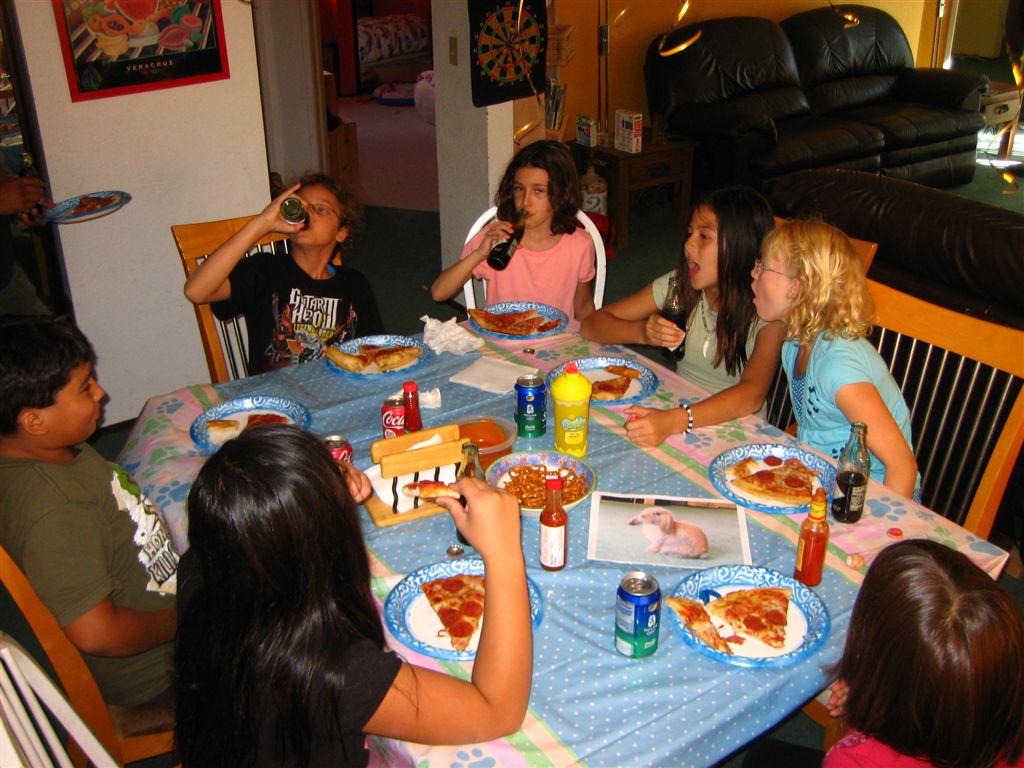 The kids drank soda and had a burping contest.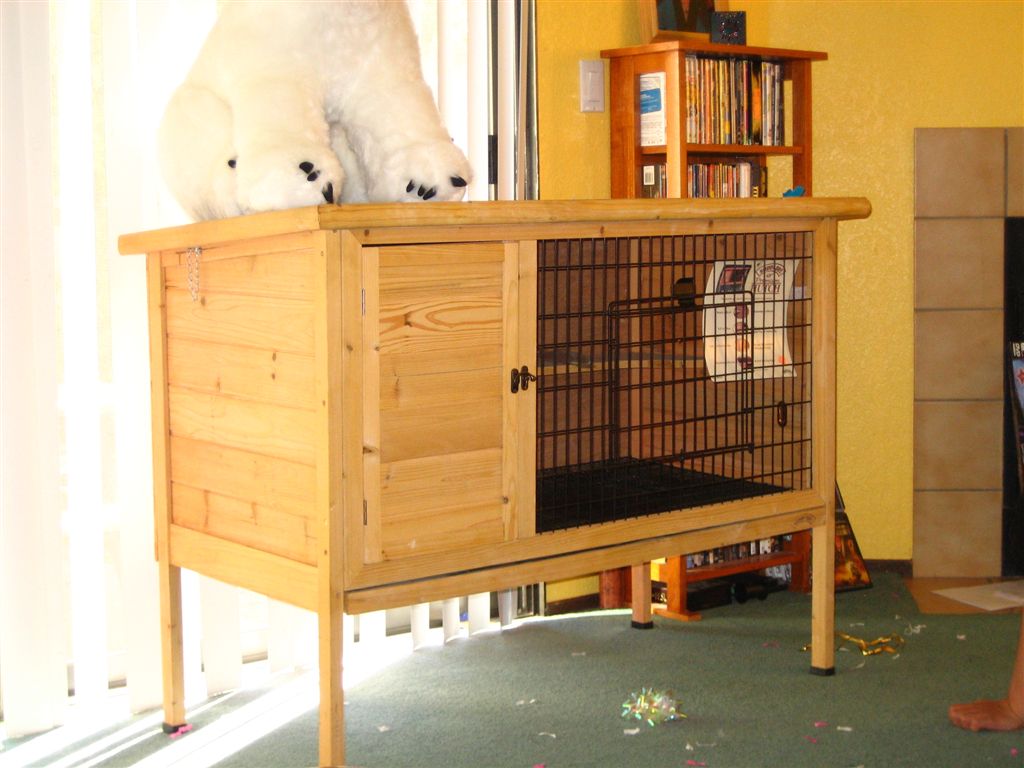 Ginger's present was a new spacious hutch.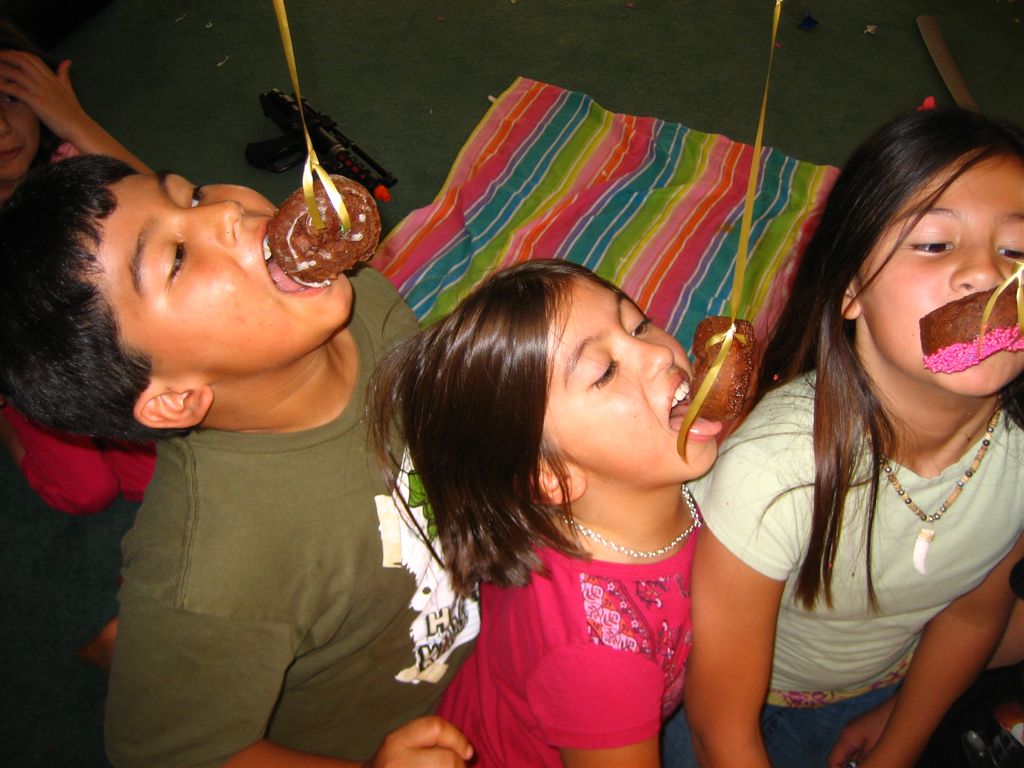 They had a hanging-donut-eating contest.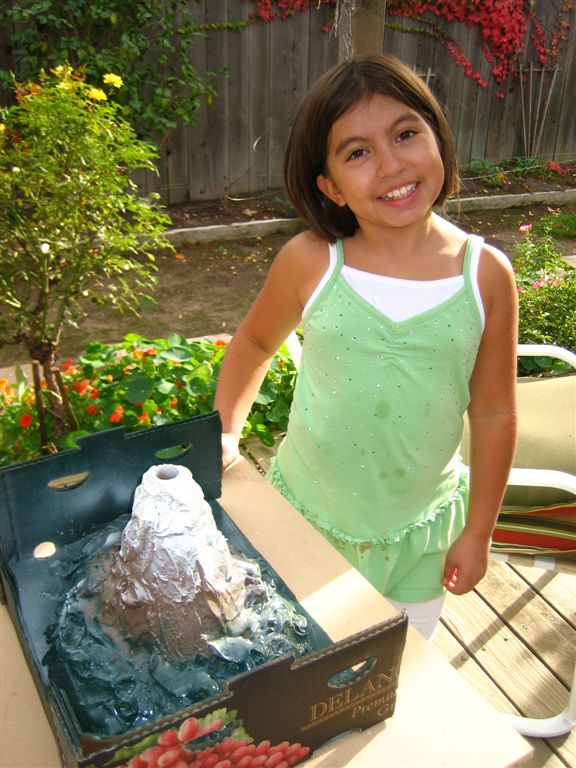 Sofi built a working volcano for a school project.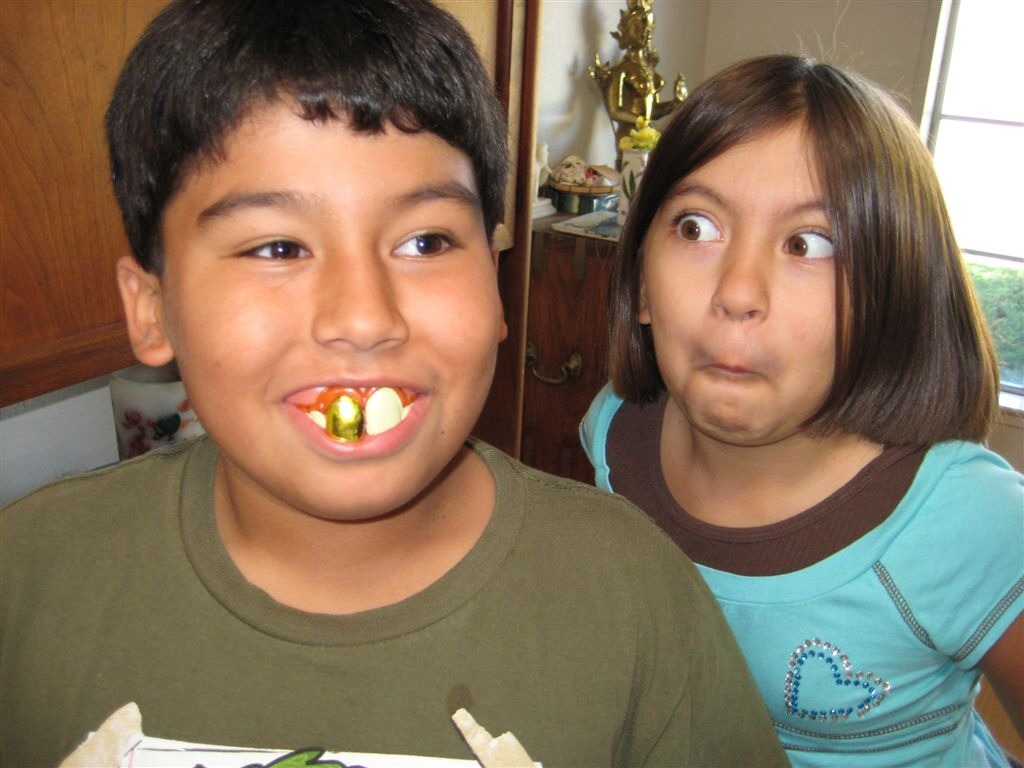 Zak's birthday party is coming up. It has a Halloween theme. Grandpa gave him funny teeth.
---

You have just seen photos of 10-12-08

Photos from the past year or so.