These photos were taken between 07-16-12 and 12-16-13
There are many photos here, and links to more photos and videos. Plan to take breaks.
(Yes, it has been a long time)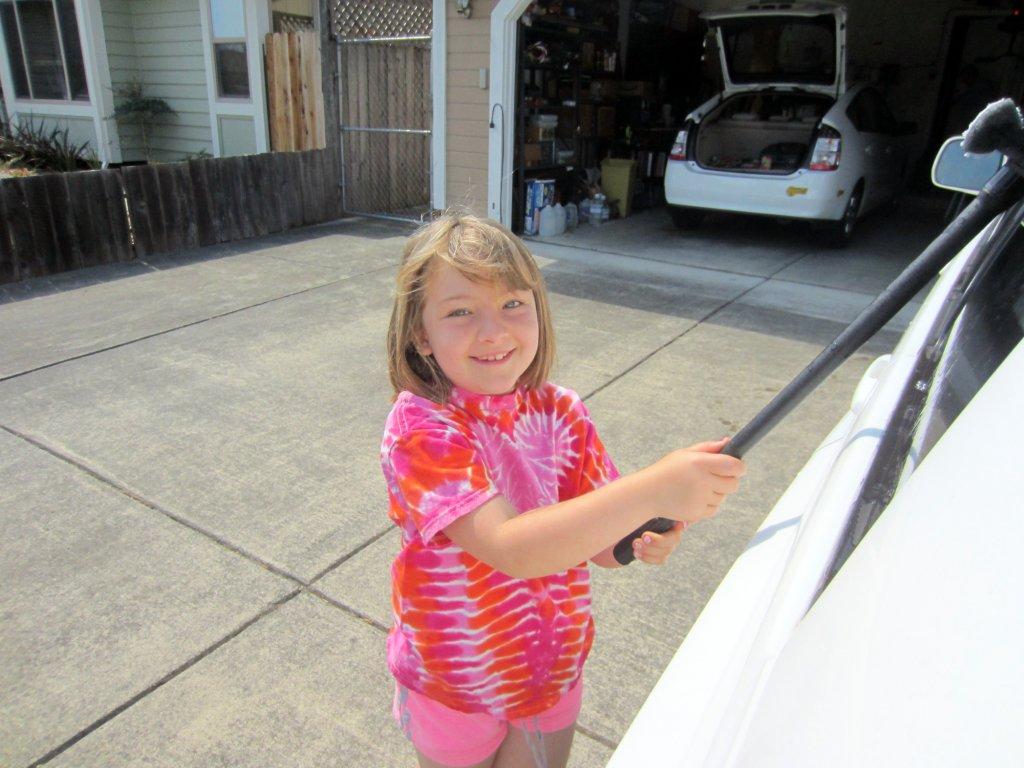 Isabelle washes the windows of Grandpa's car, July 2012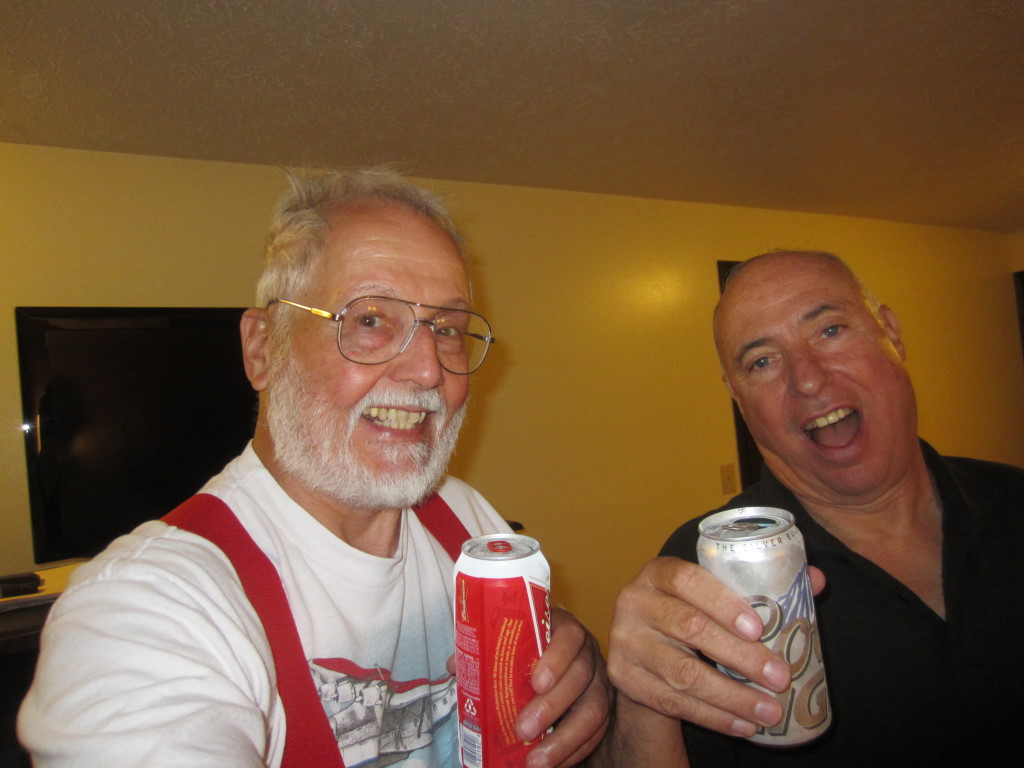 Larry & Dave at Oshkosh, Wisconsin, for the 2012 air show in July. The airshow had lots of old warbirds, Larry's favorite kind of airplane.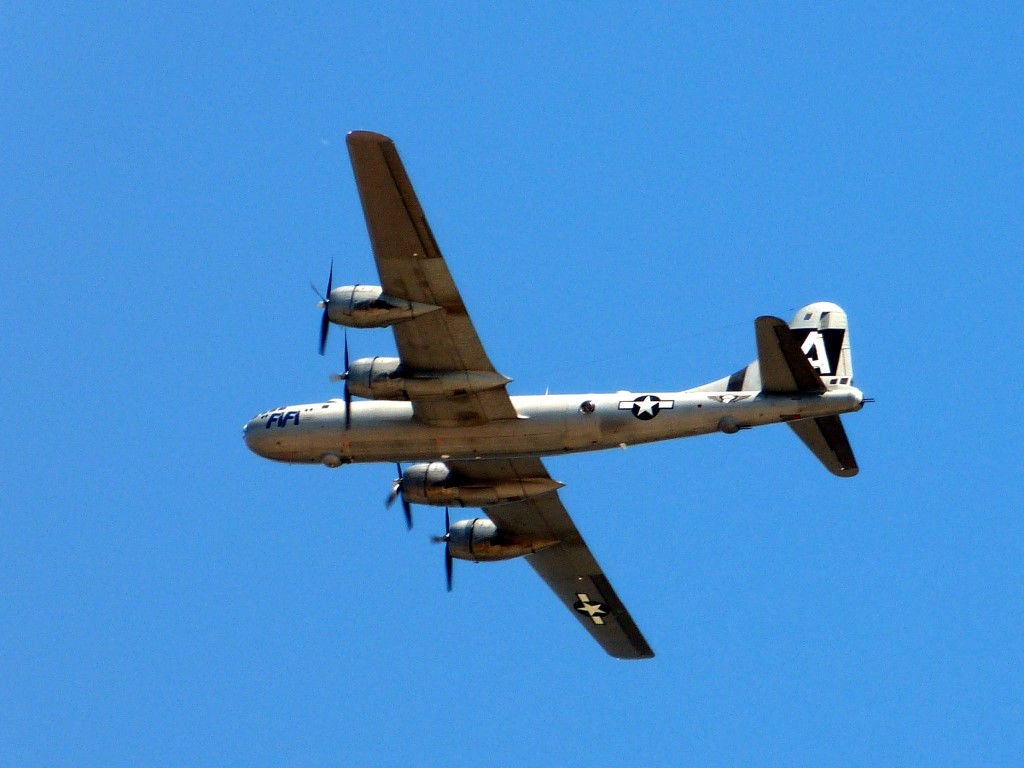 A B-29. They offered rides and Larry was tempted -- but the airplane is almost as old as he is.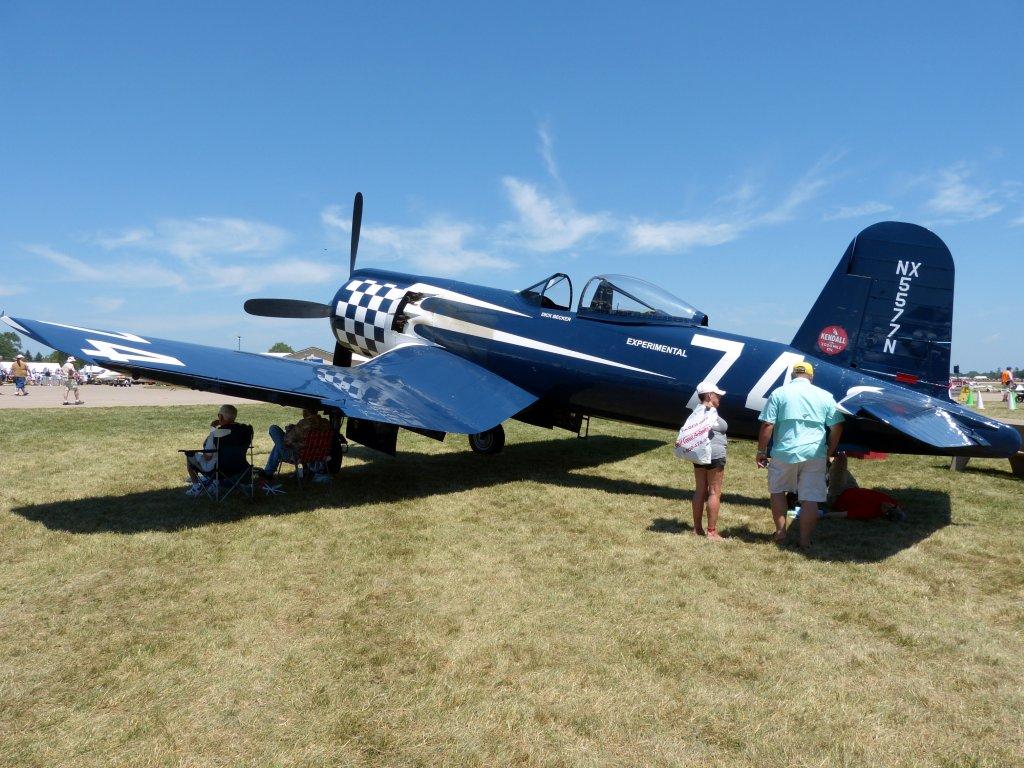 F8F Corsair.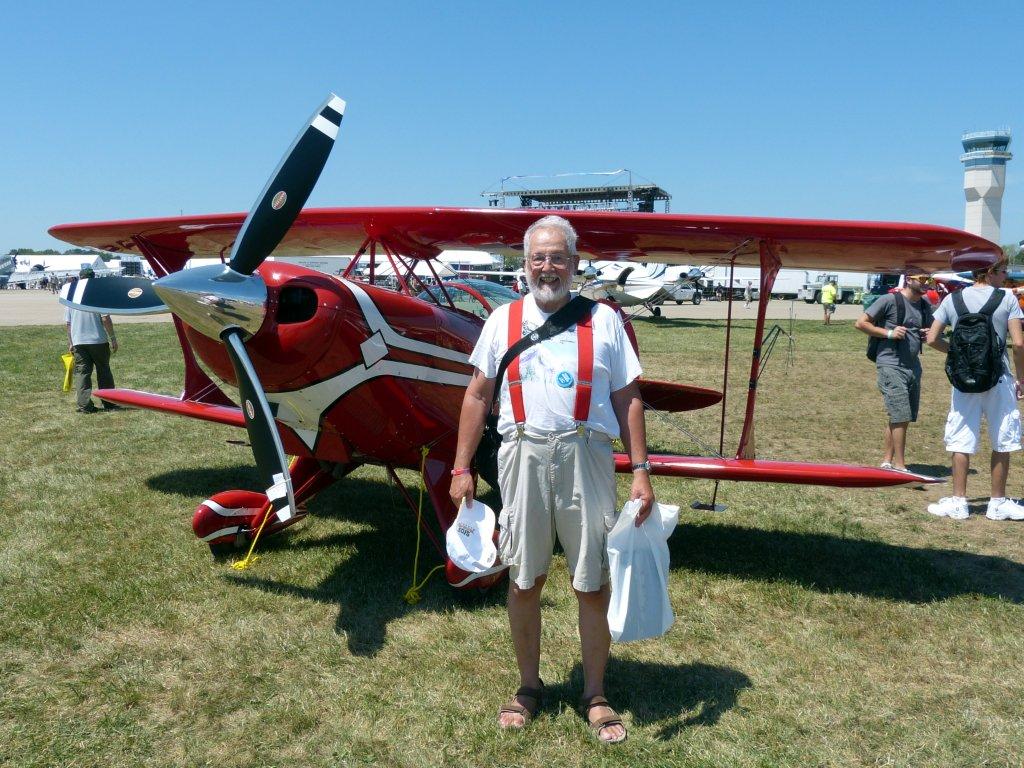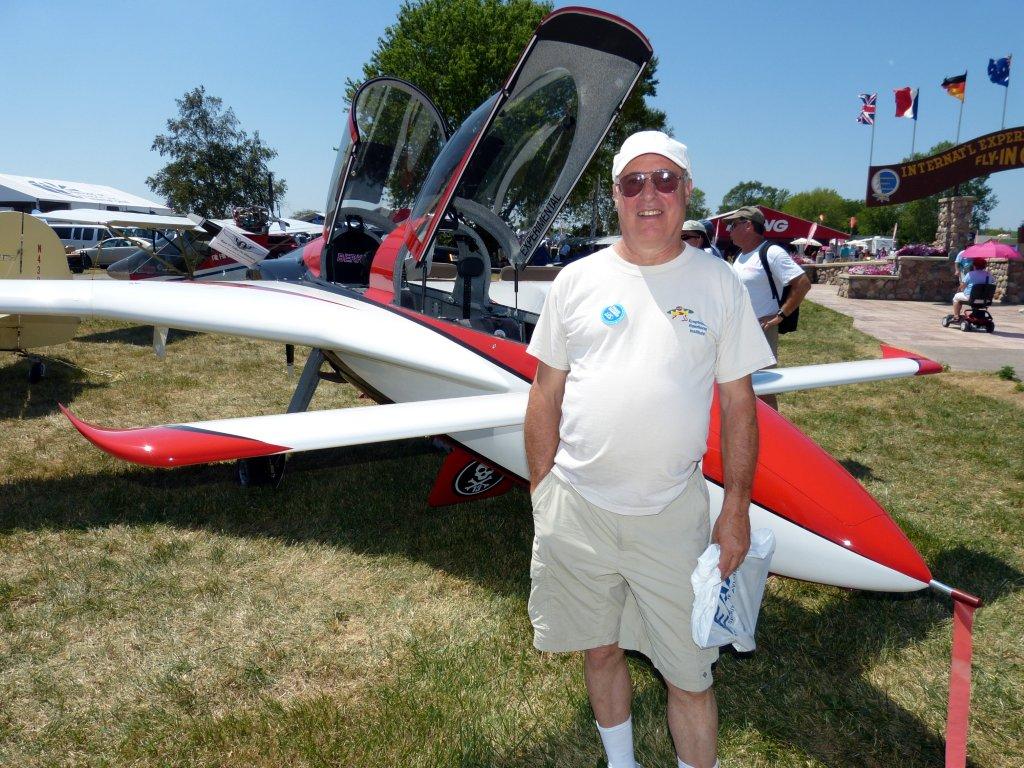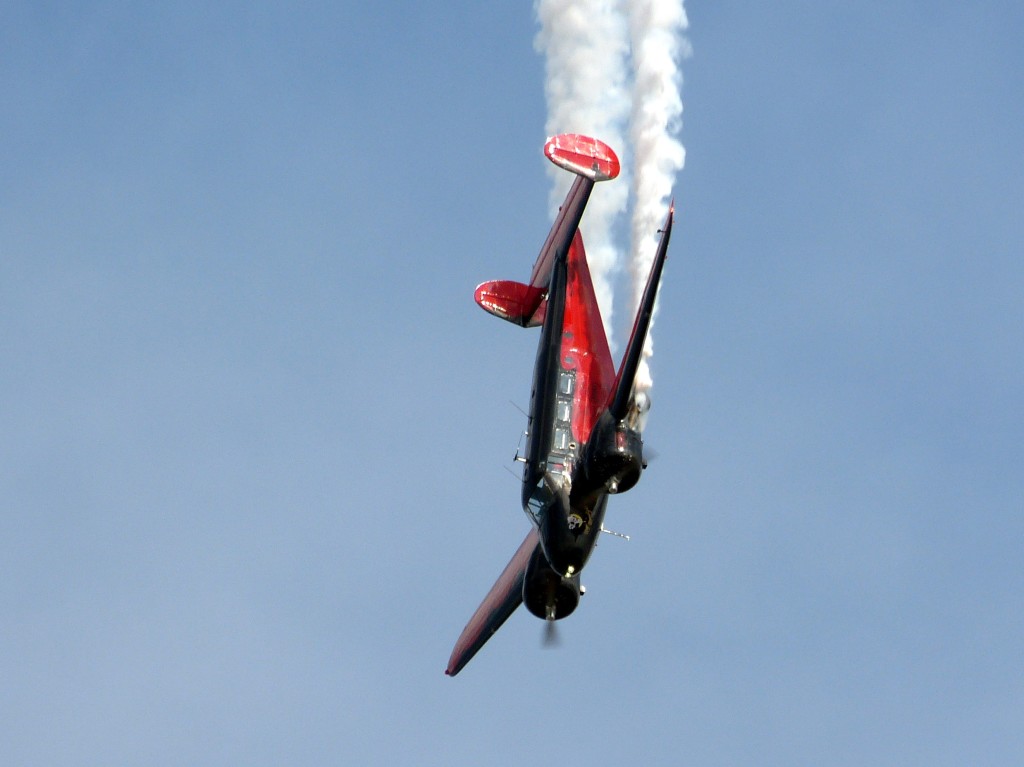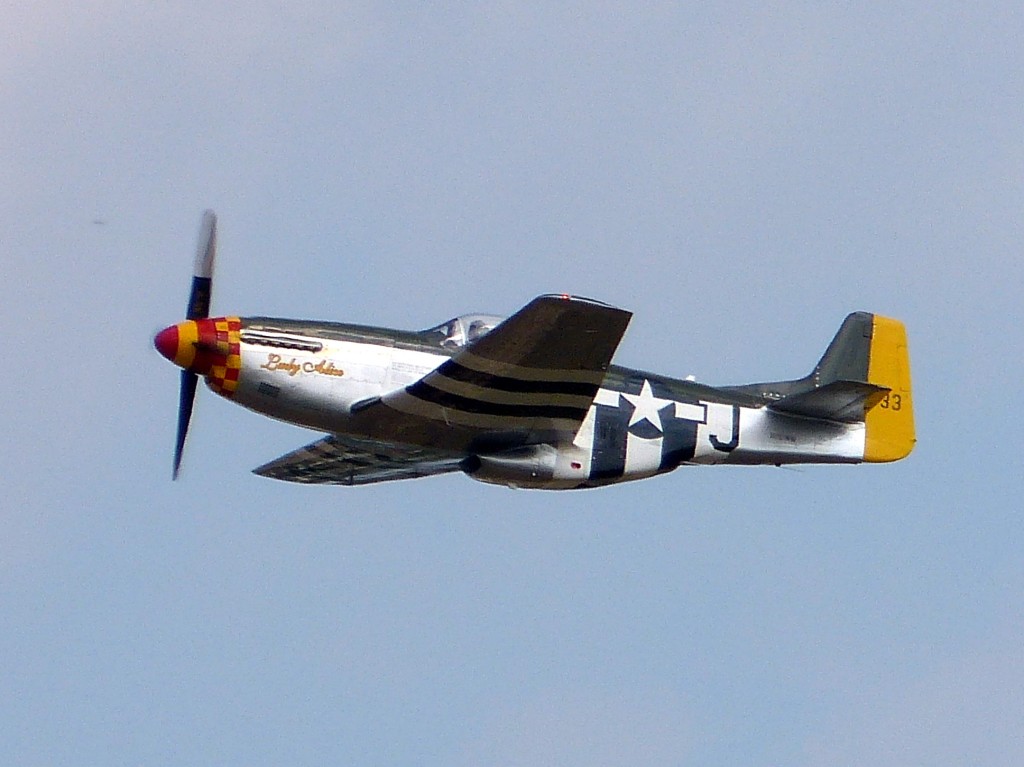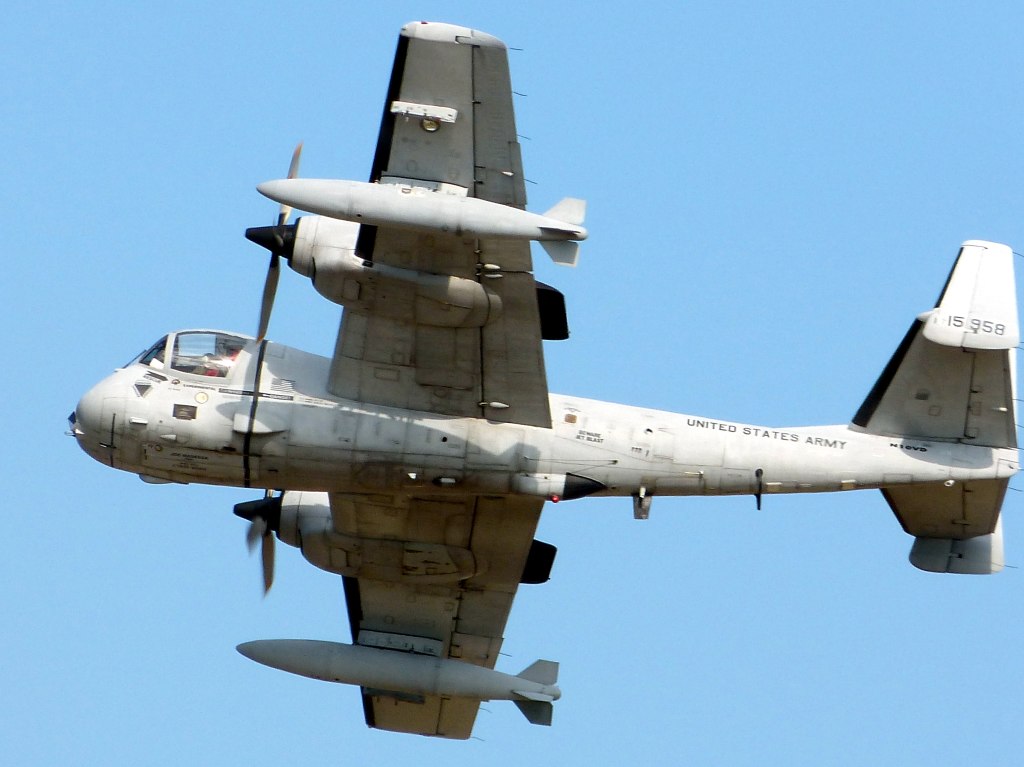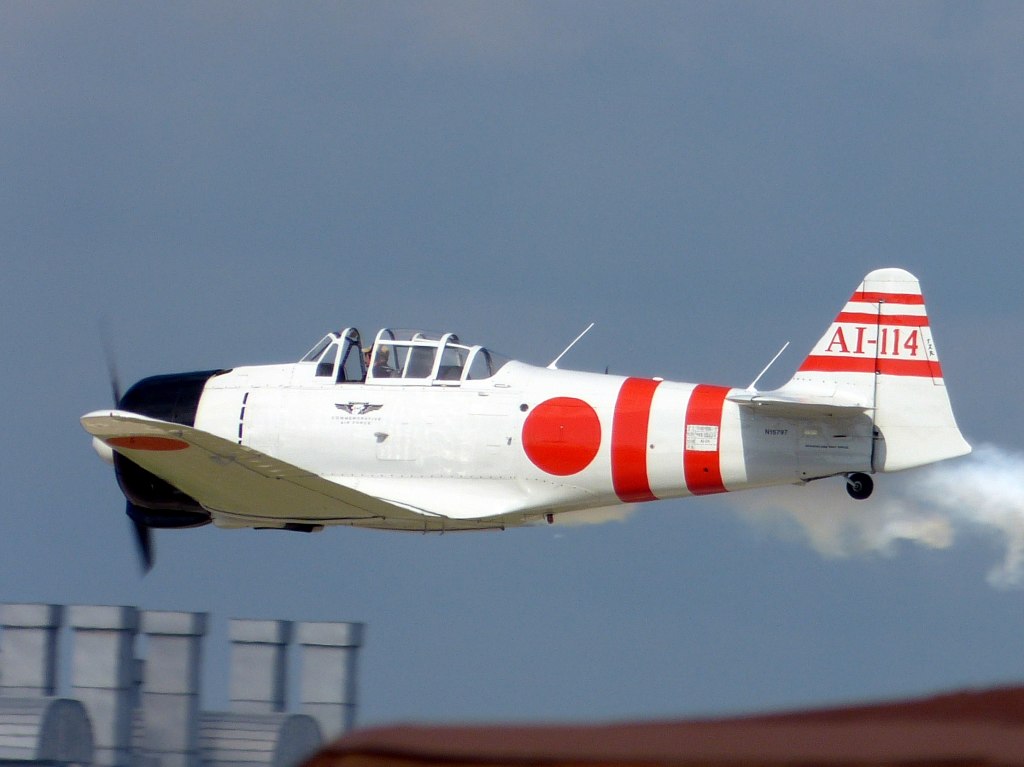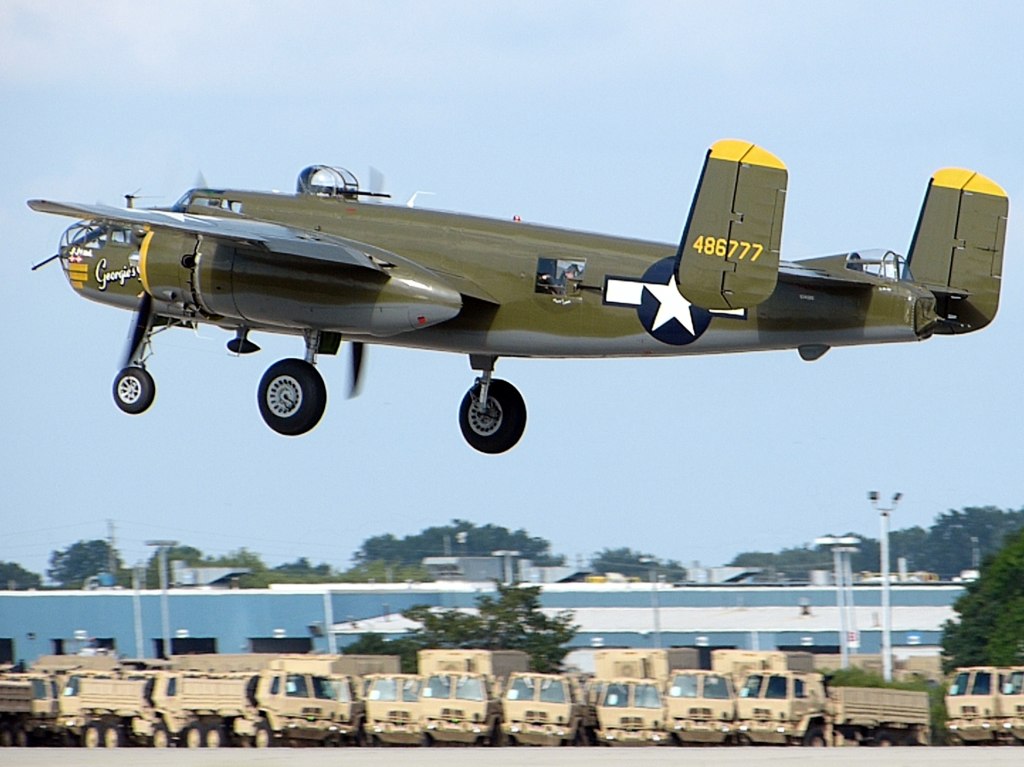 Various warbirds including P-51 Mustang, Mitsubishi Zero (replica), and Mitchell B-25. See the video.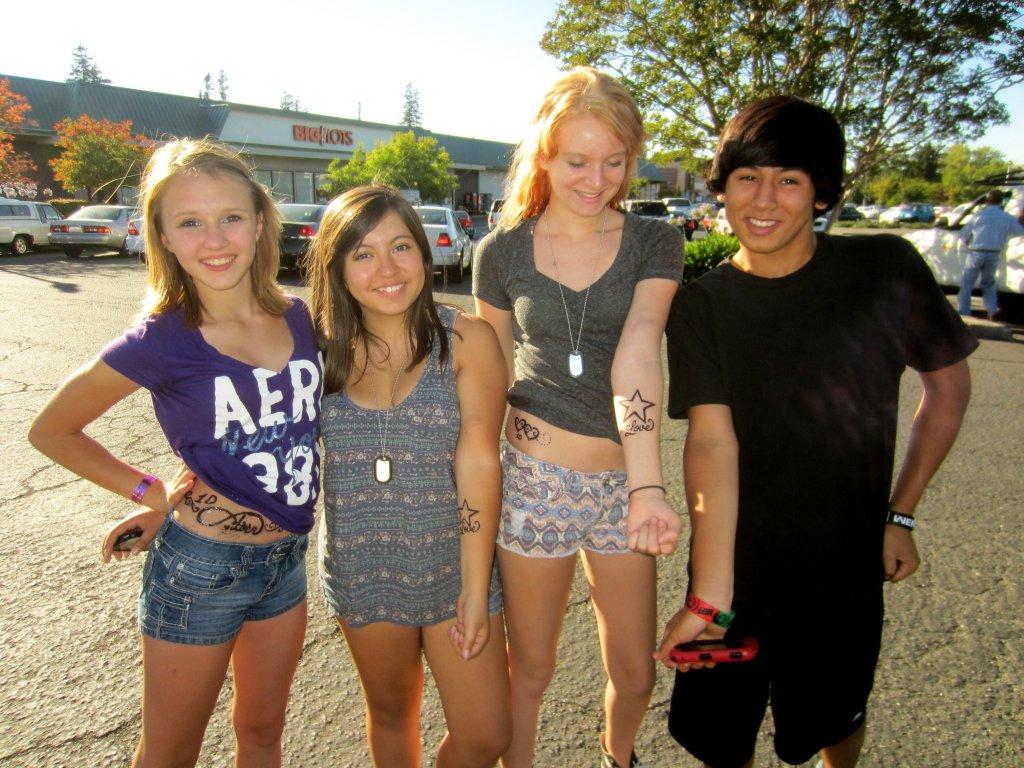 Brittany, Sofi, Nicole, Zak in August 2012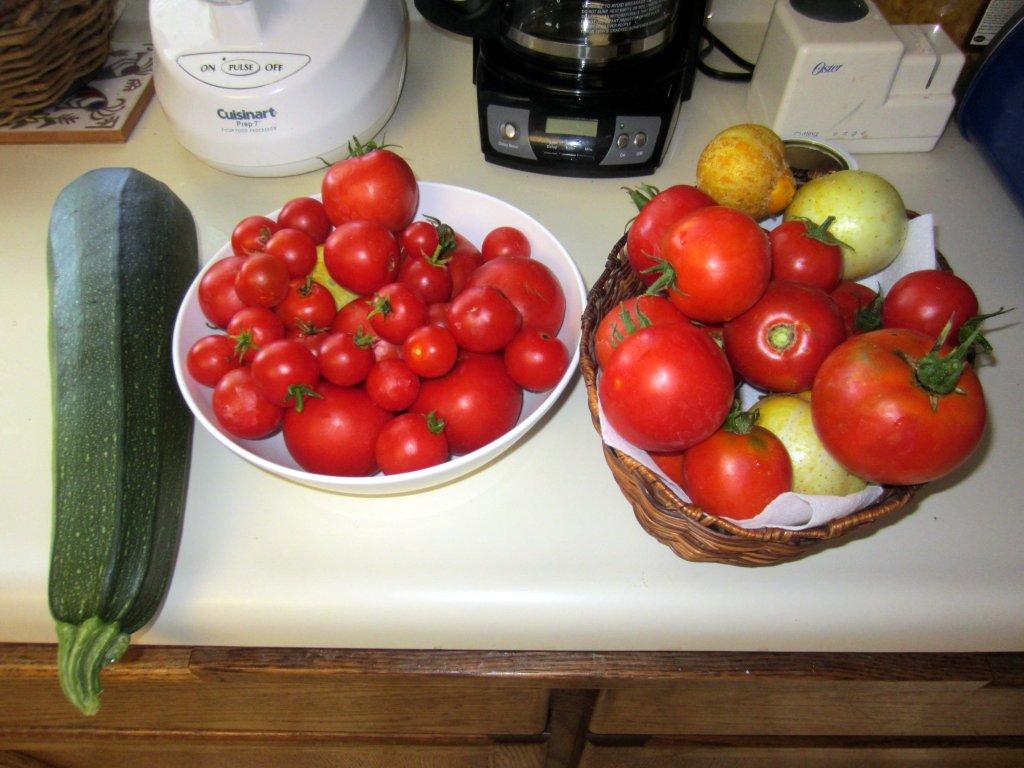 One day's harvest from our garden, August 2012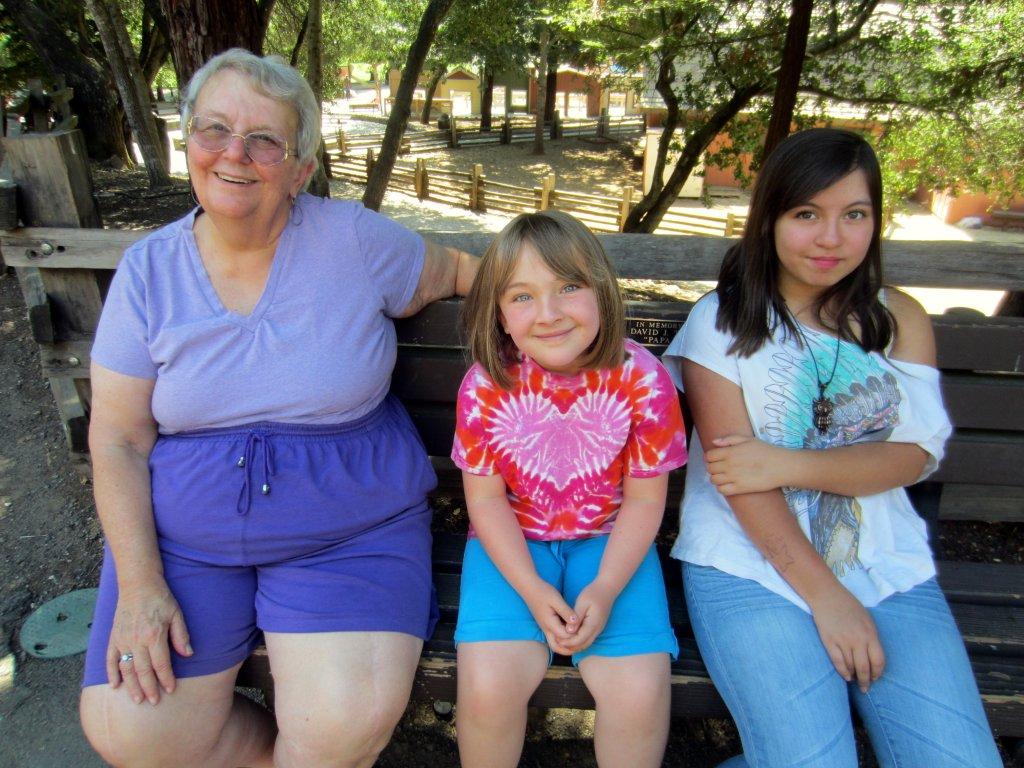 Grammy, Isabelle, Sofi, at Howarth Park, August 2012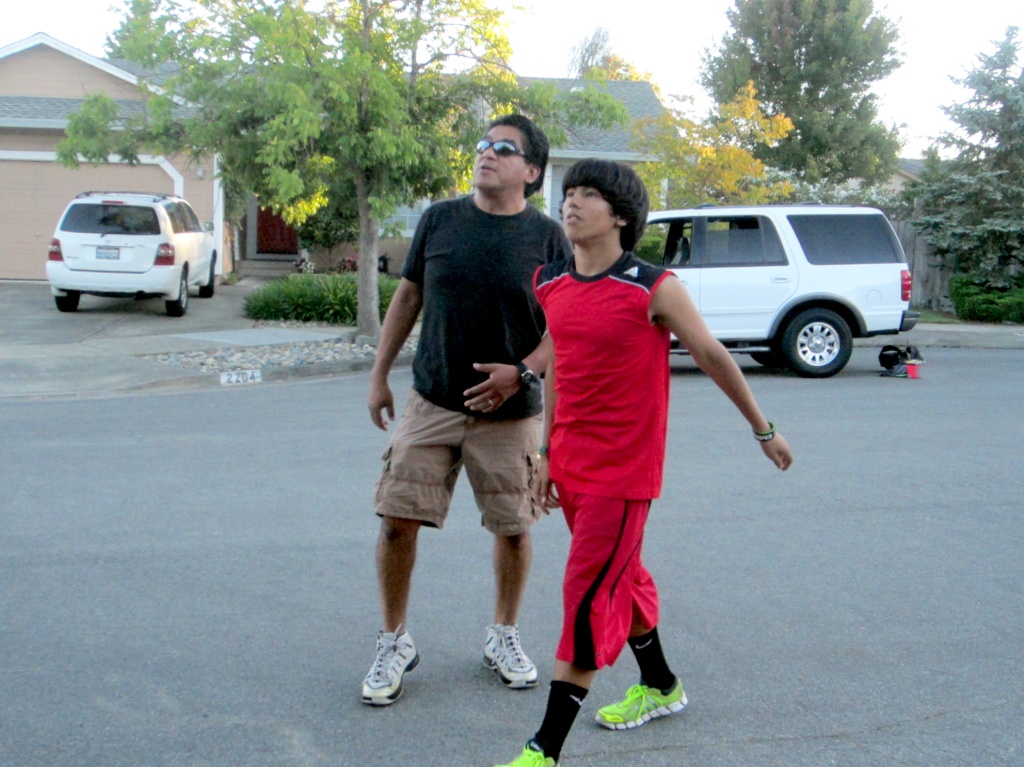 Mundo & Zak, basketball, August 2012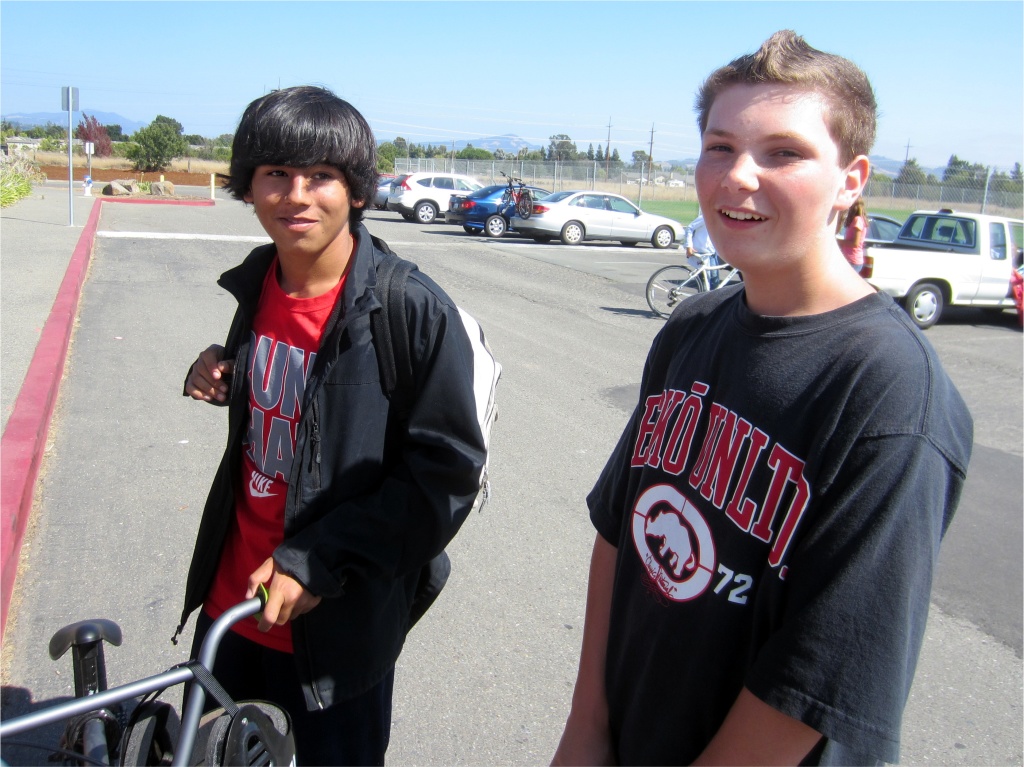 Zak & Max after school camping trip, August 2012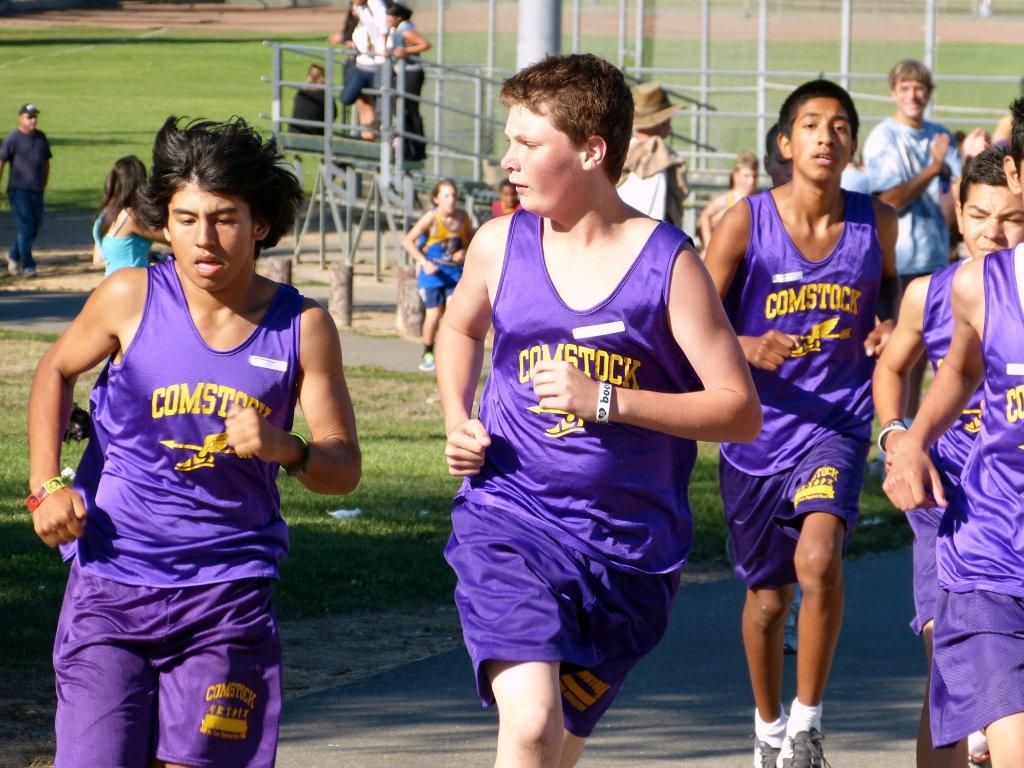 Cross-country racing, Zak passes Max, September 2012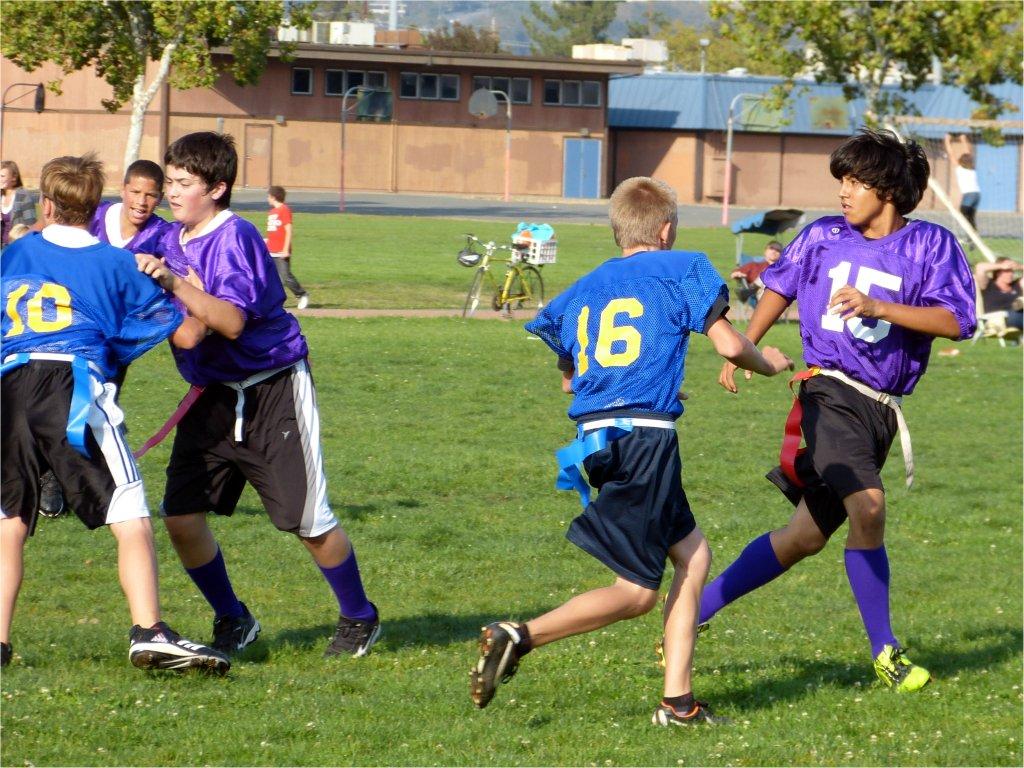 Zak playing football, September 2012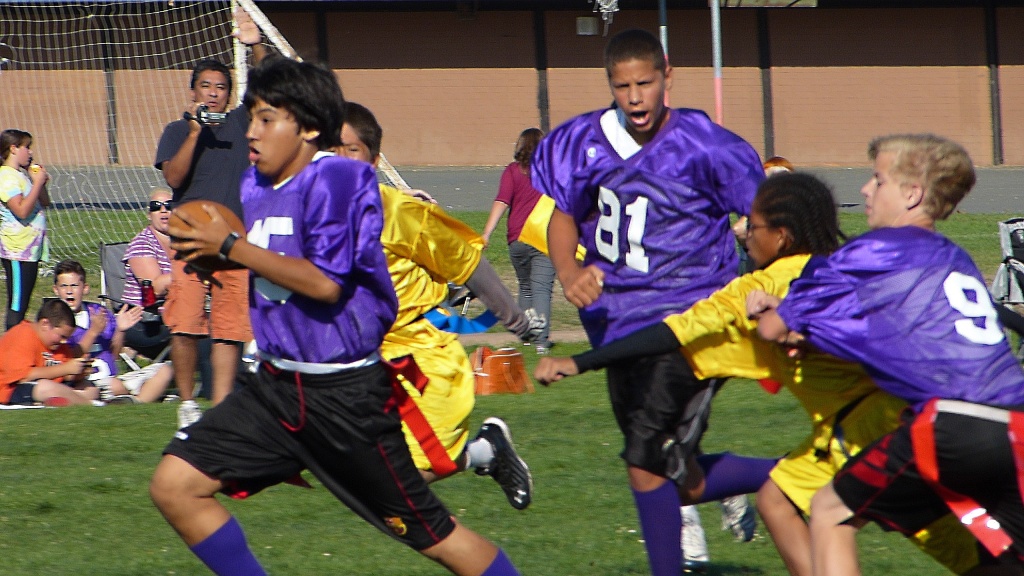 Zak runs for a touchdown September 2012 -- see the video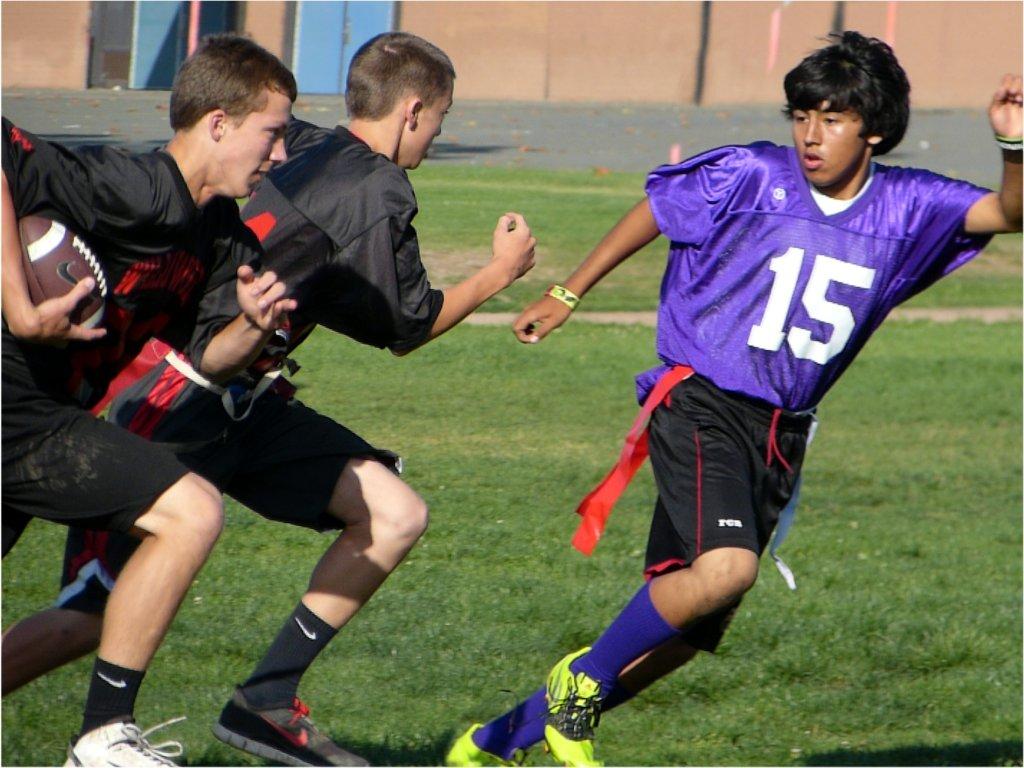 October 2012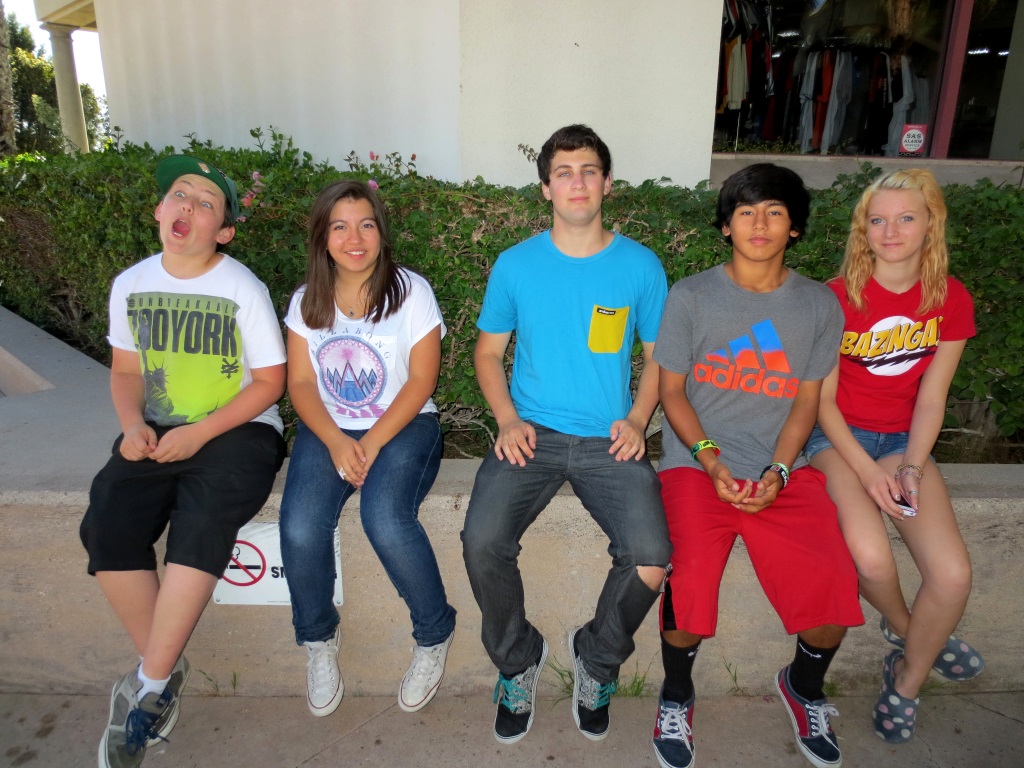 In October we went to visit Cassidy at Santa Barbara City College. Francisco, Sofi, Cassidy, Zak, Nicole.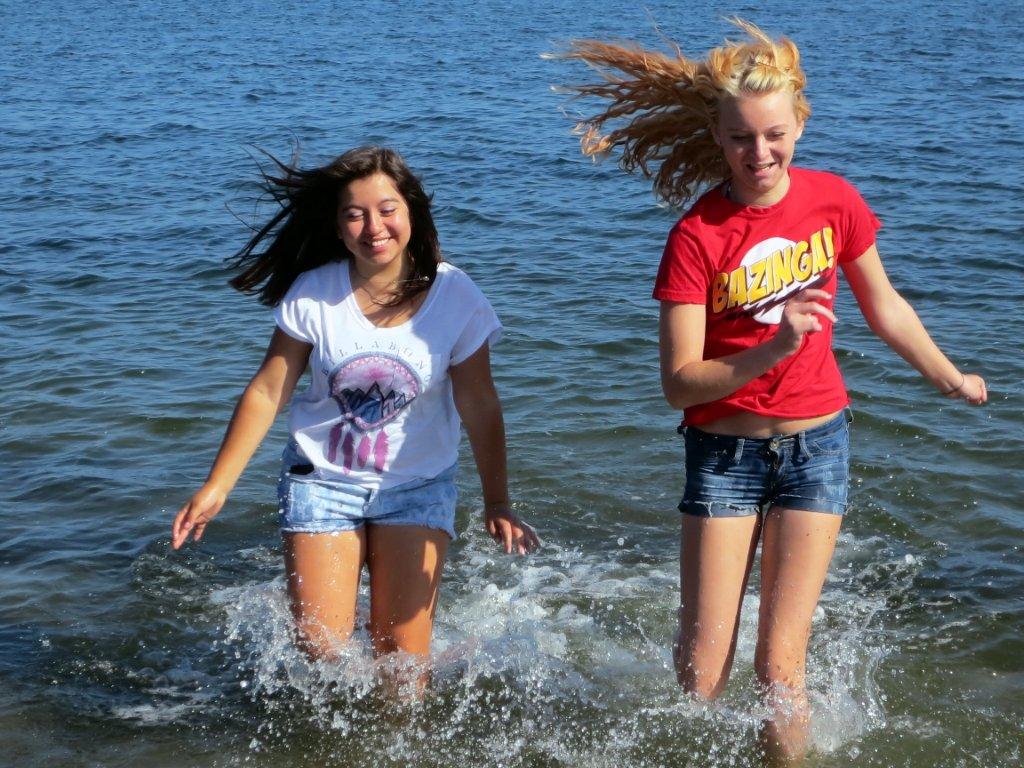 It was warm enough to play in the water.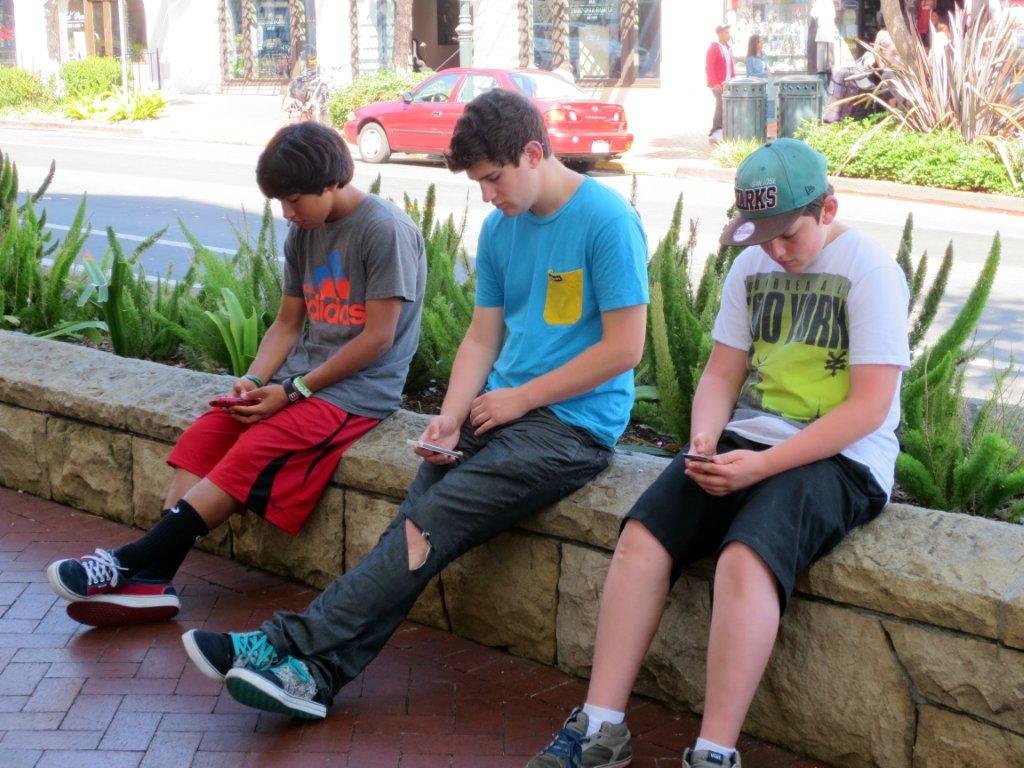 The guys waited patiently while the girls went shopping.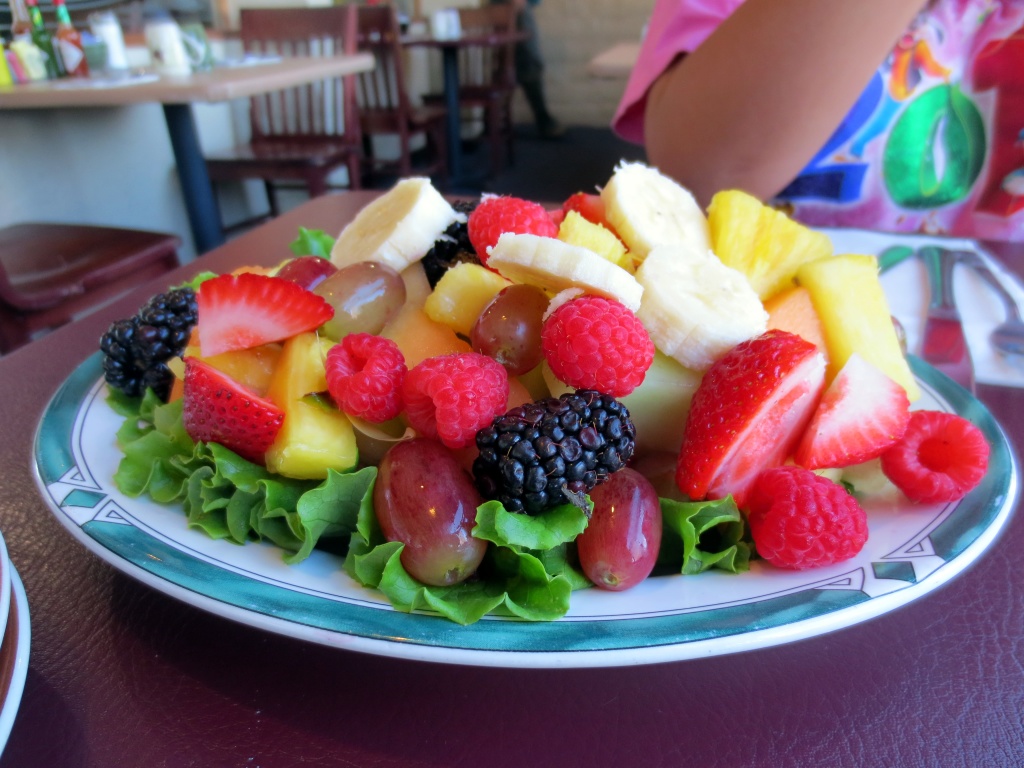 Fruit plate, Piner Cafe, October 2012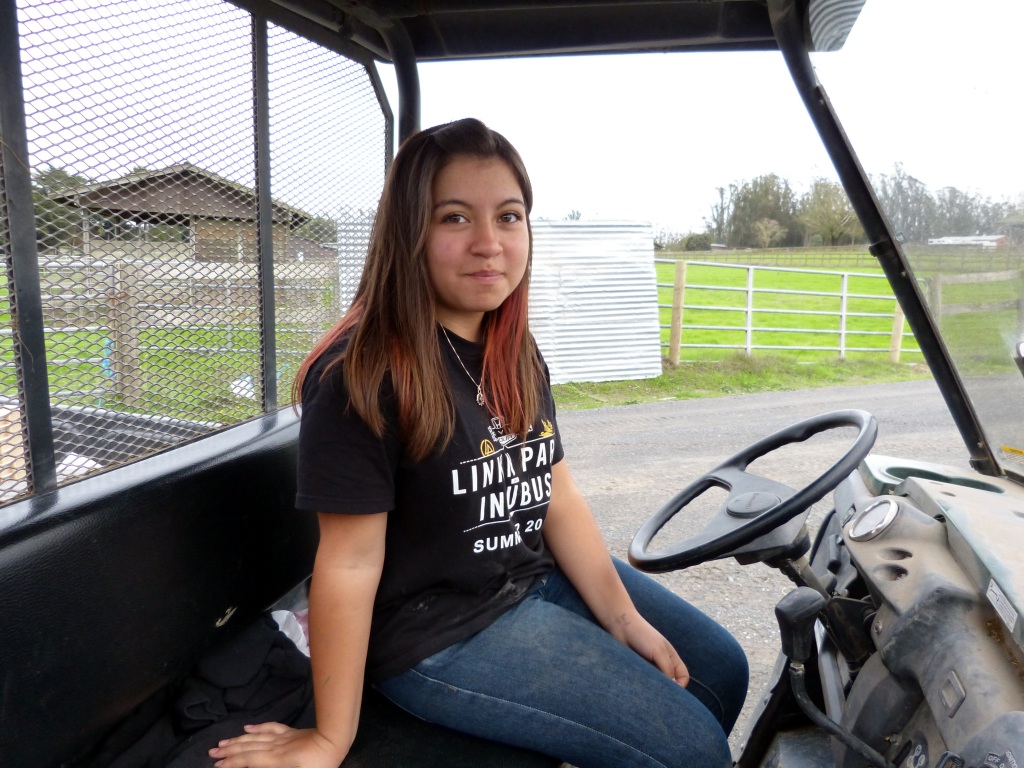 Sofi began volunteering on a farm in Sebastopol. She takes care of chickens, sheep, goats, and pigs. Our farm girl also drives a Kawasaki Diesel Mule.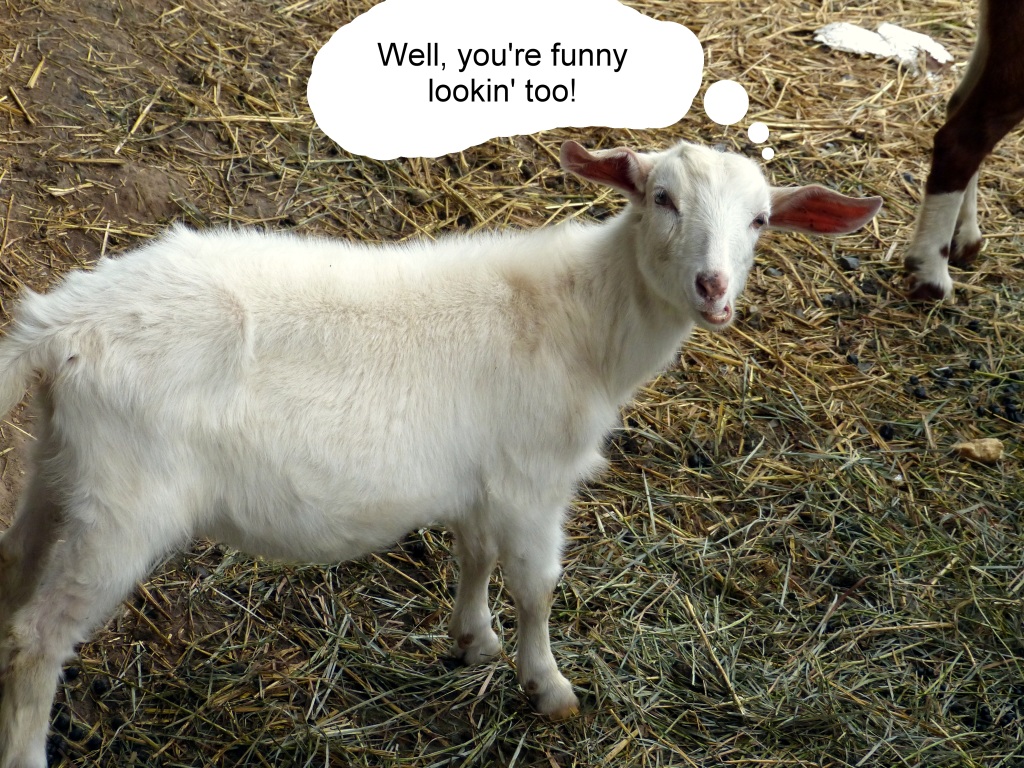 This is "Yin," a lamb that thinks it is a dog. It follows people around demanding to be petted.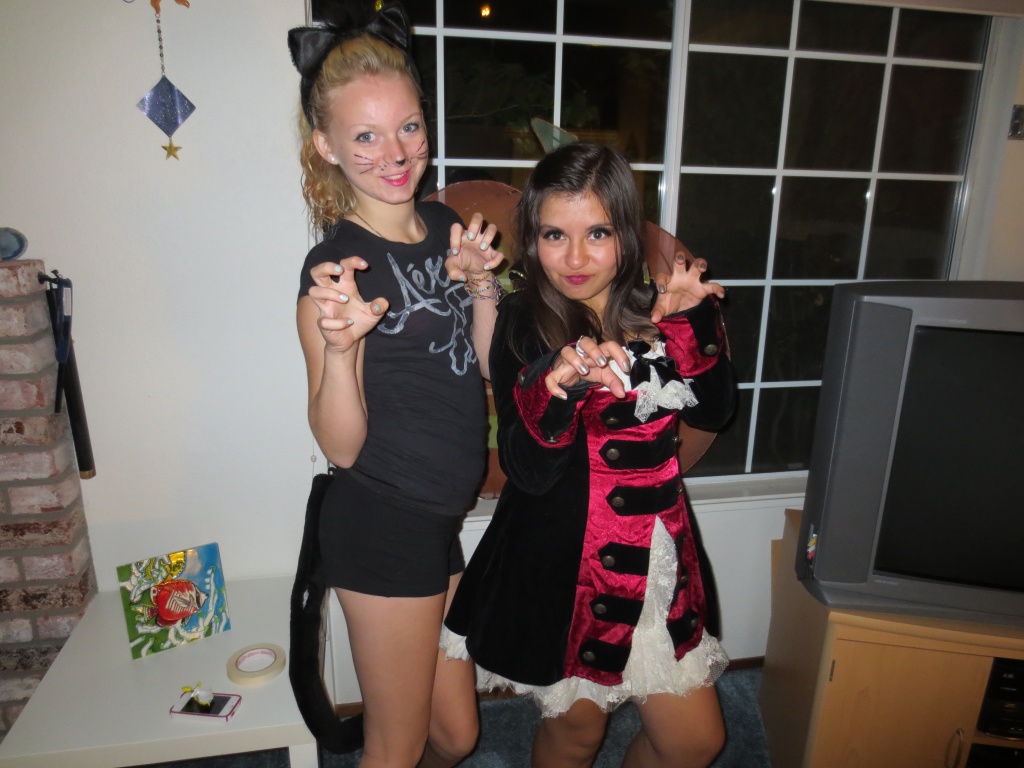 Nicole & Sofi in their Halloween costumes.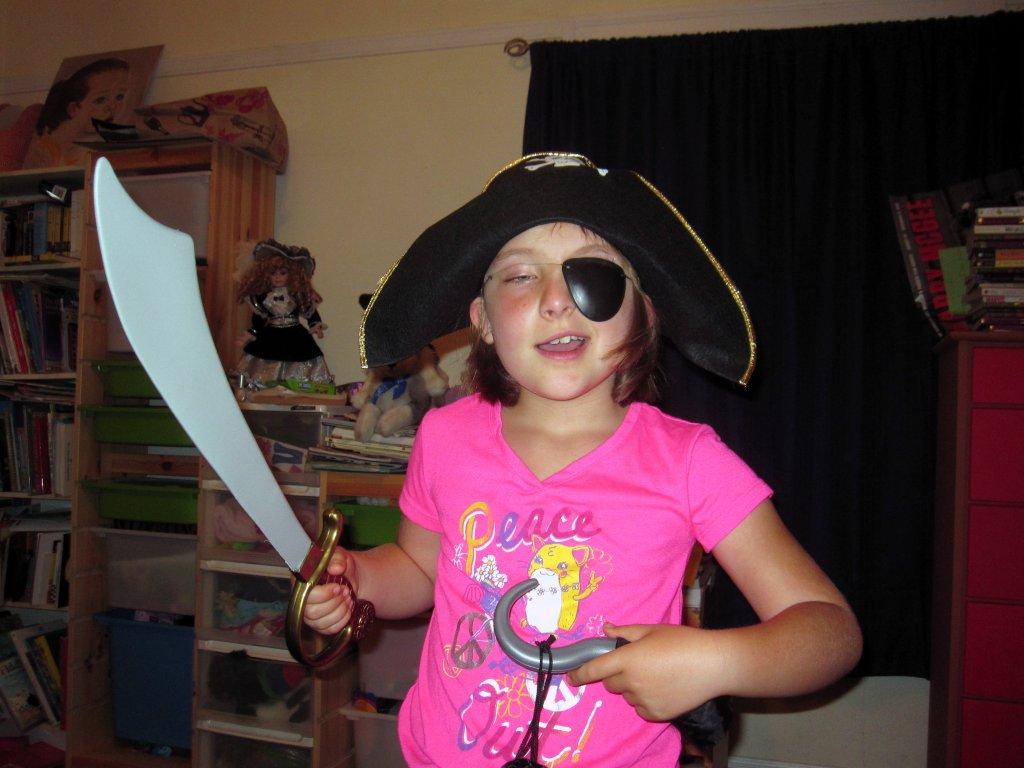 Isabelle, the Pirate.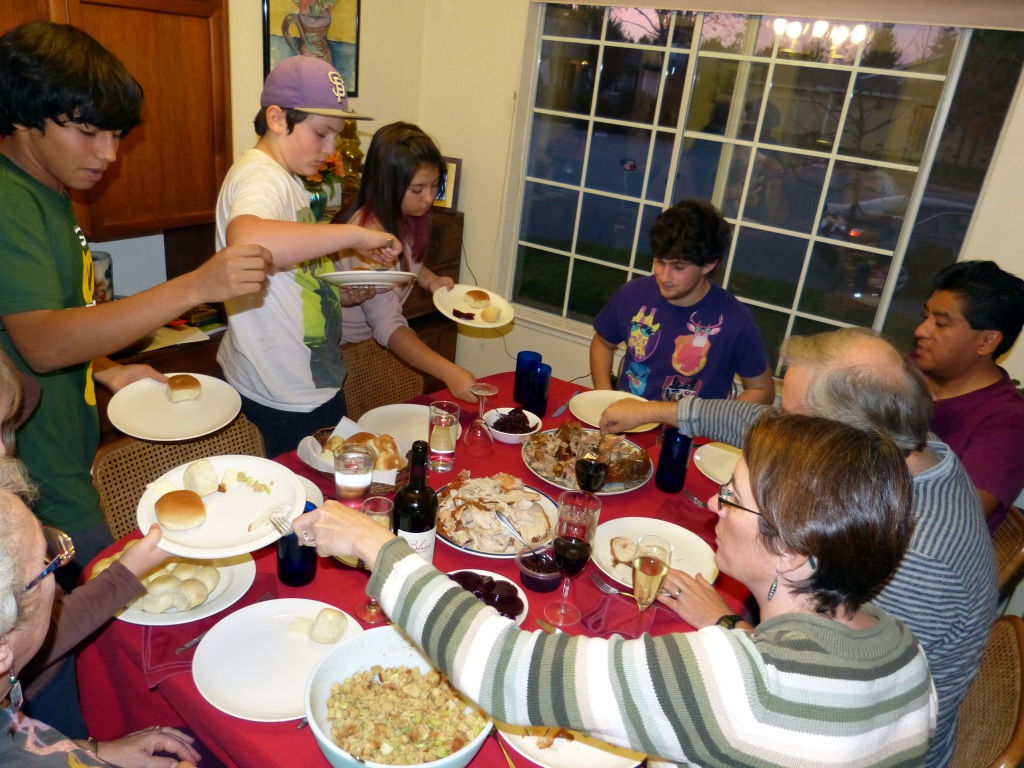 Thanksgiving 2012.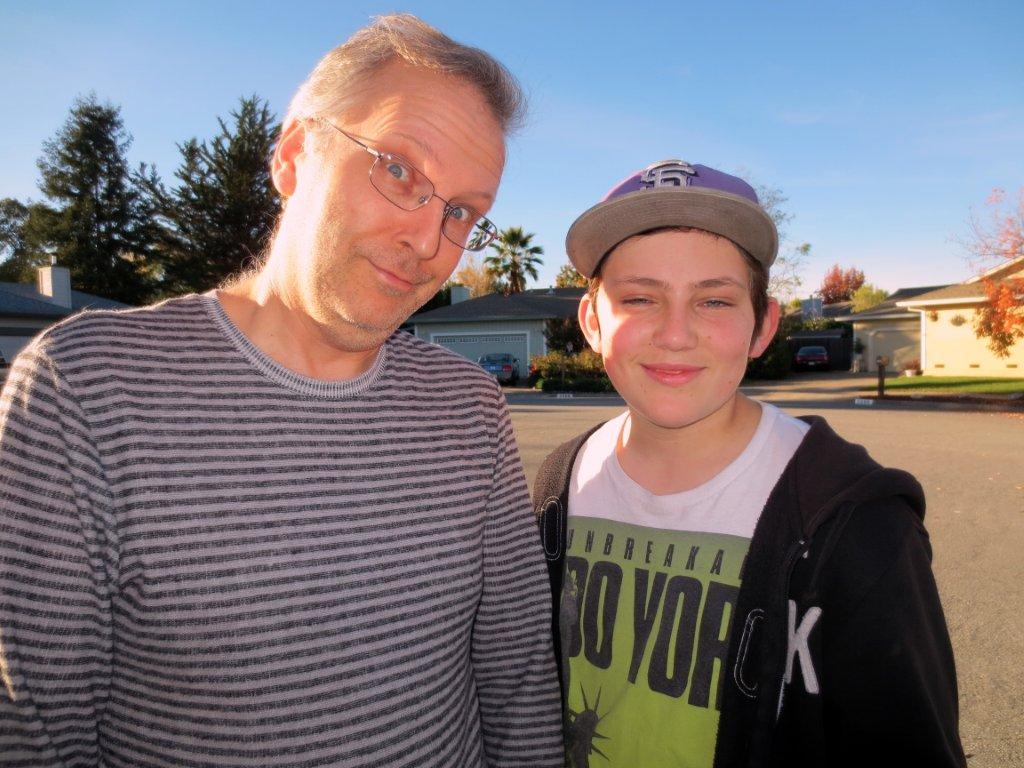 Eric & Francisco, November 2012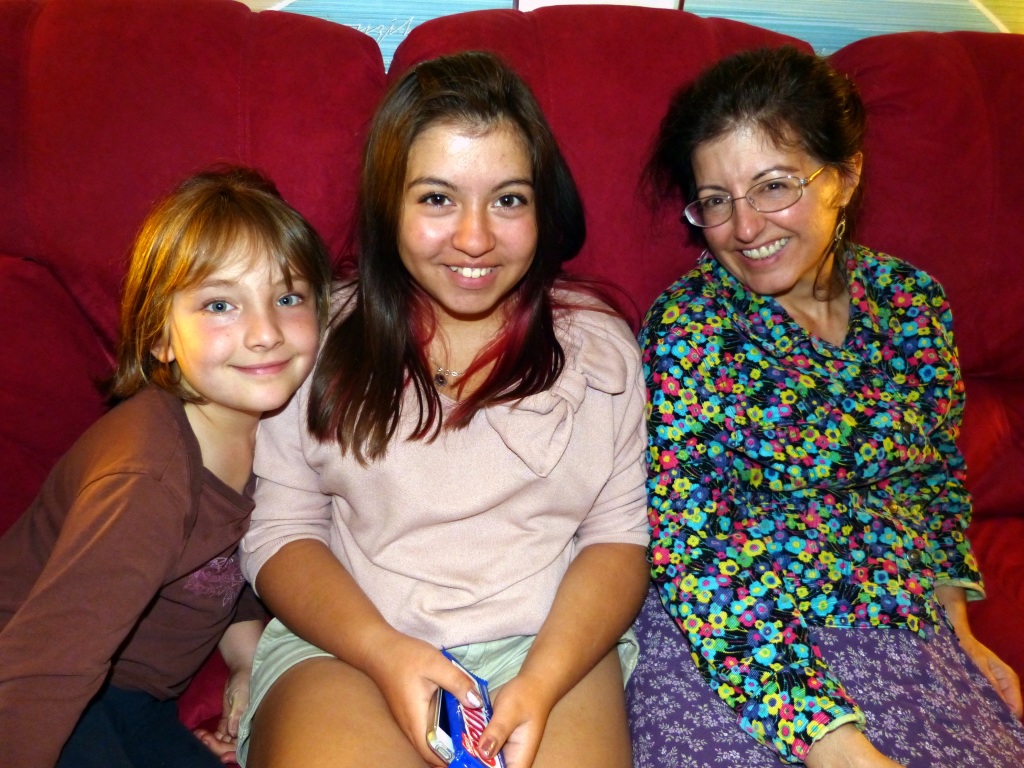 Isabelle, Sofi, Suzy, November 2012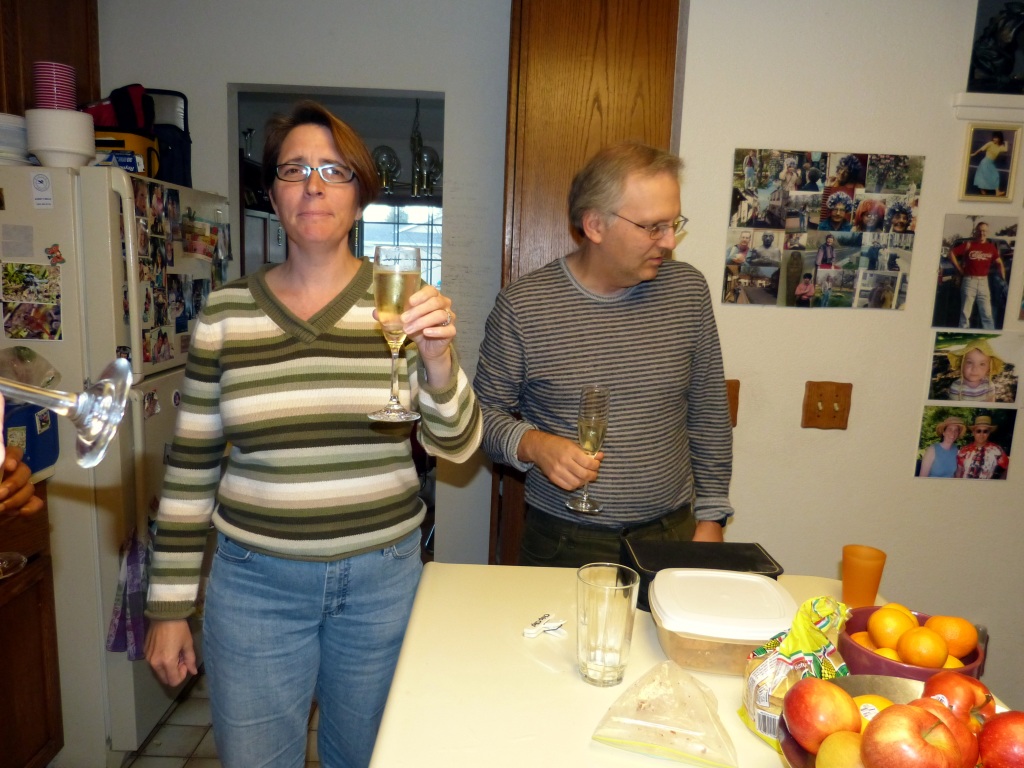 Sandra & Eric, Thanksgiving 2012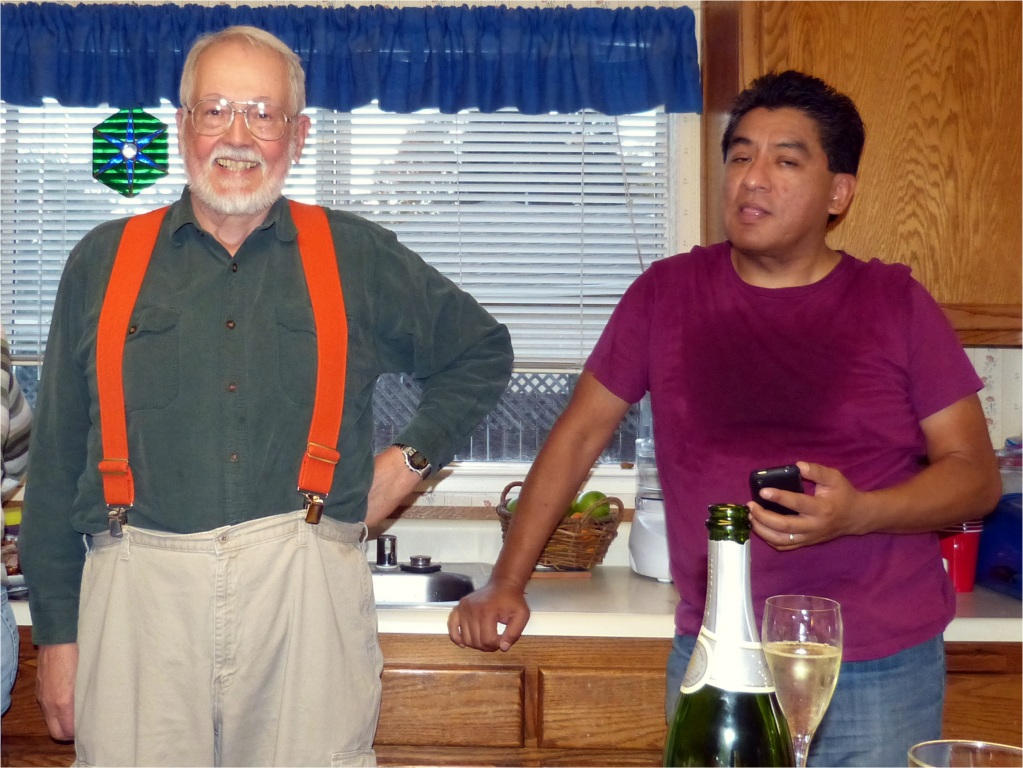 Grandpa & Mundo, Thanksgiving 2012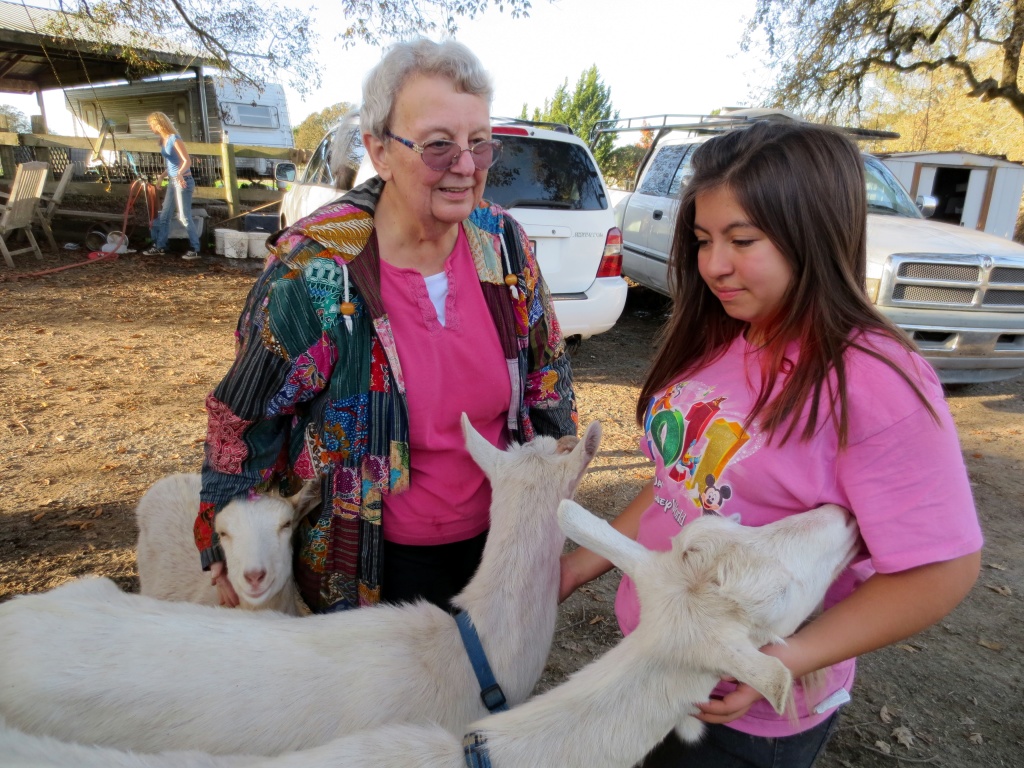 Grammy and Sofi at the farm with goats, December 2012. The goats are surprisingly friendly. When a baby goat nurses, it wags it's tail. Uncanniney!

Christmas 2012. The password to these and all other Hudson Family pages on Photobucket is: Grandpa
New Year's Eve 2012.
Isabelle's Birthday January 2013.
The House of Air. January 2013.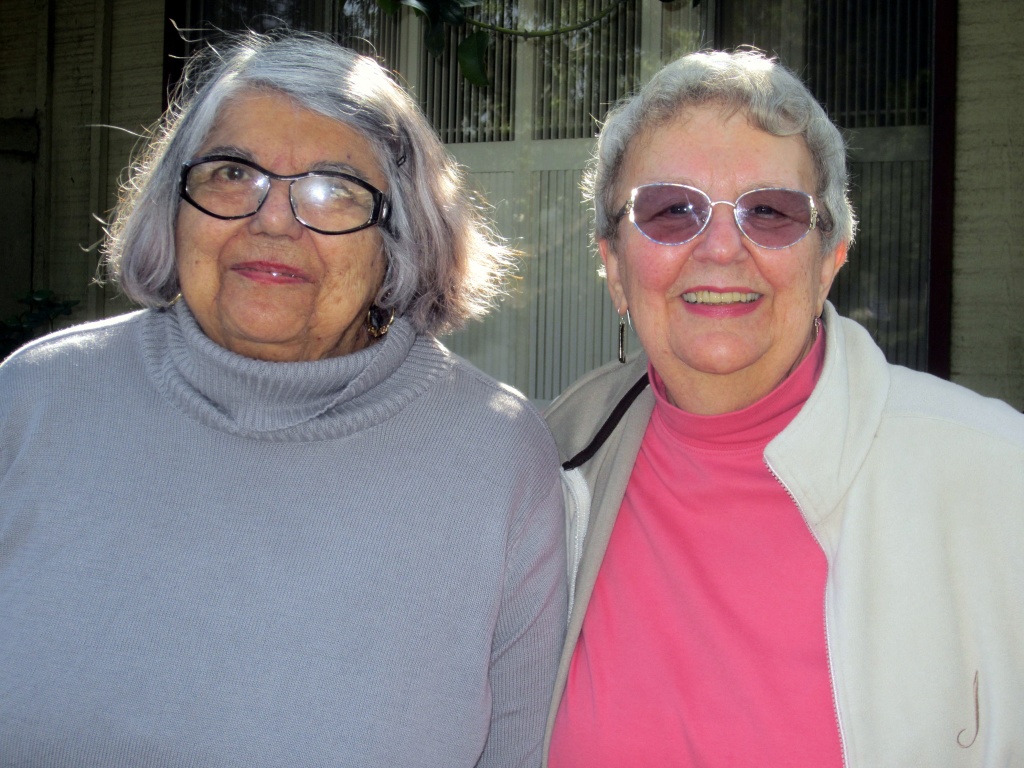 Grammy visited Rosemary in February 2013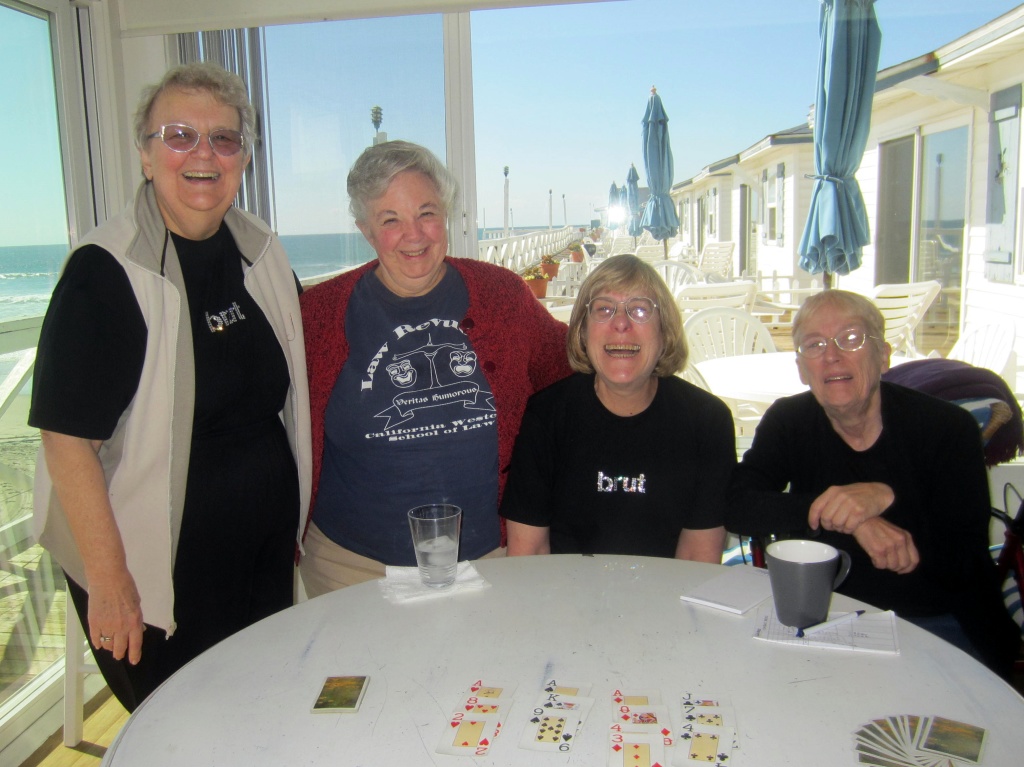 Judy played bridge in San Diego with Jean, Debbie, and Bonnie, February 2013.

Francisco was in a play. February 2013. (remember the password..."Grandpa")
Our Easter weekend. March 2013.
Francisco was in another play. April 2013.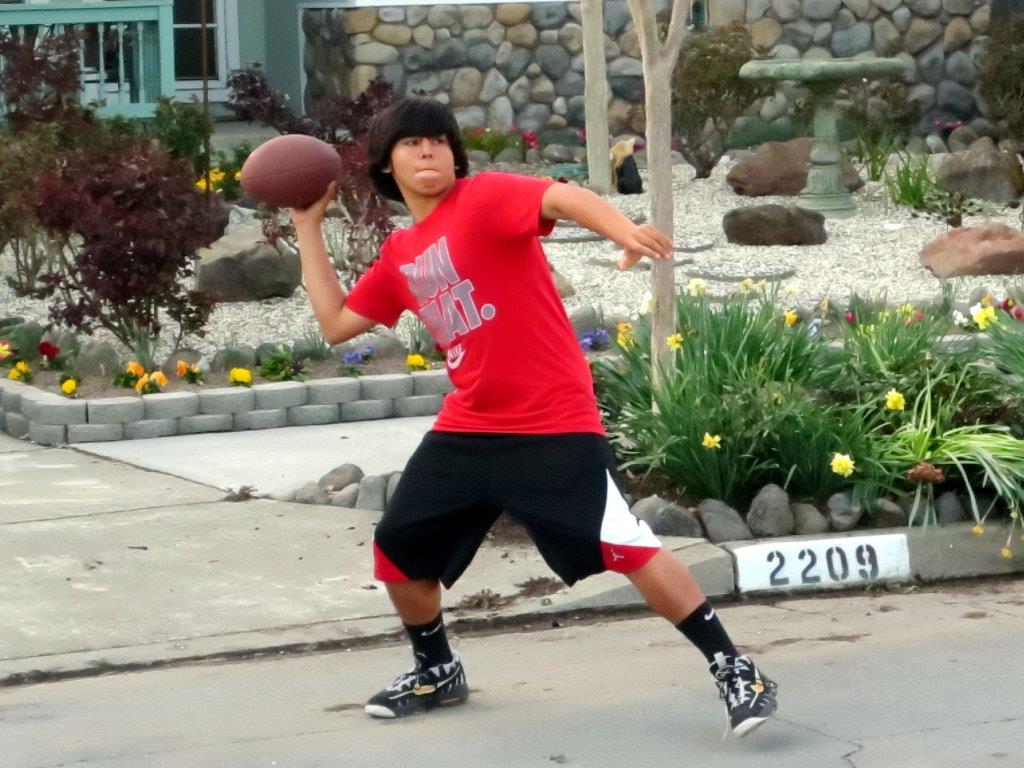 Zak throws the ball (to his Dad), March 2013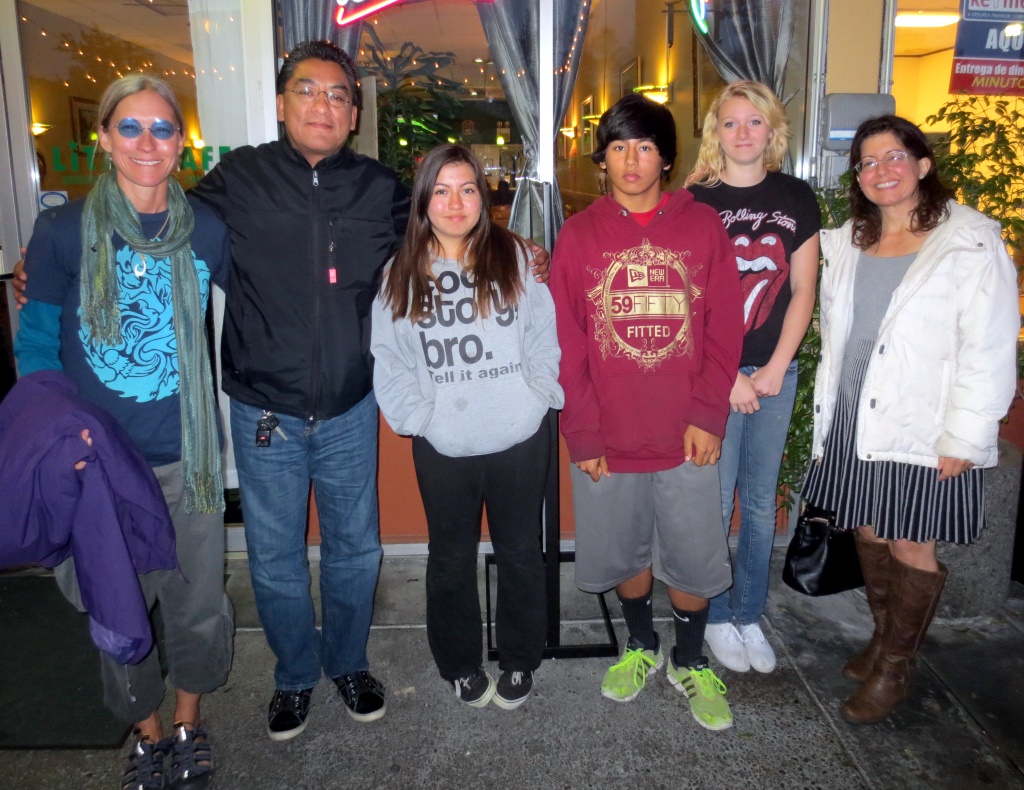 Deb visited us in March 2013.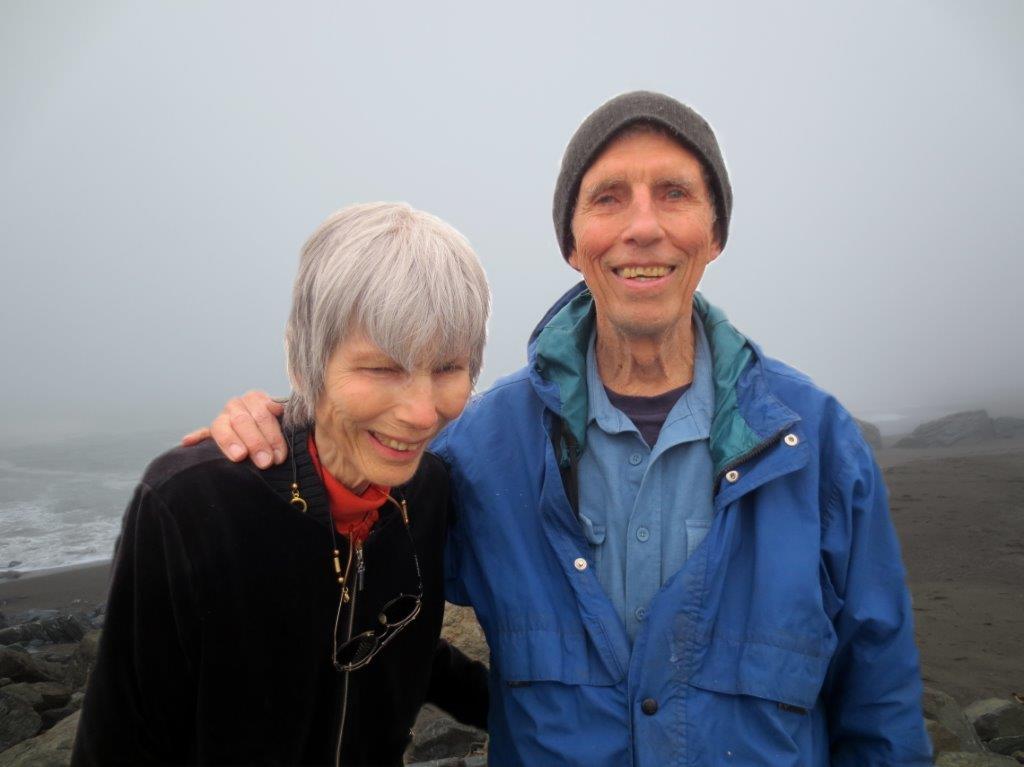 John and Anya visited us in April 2013.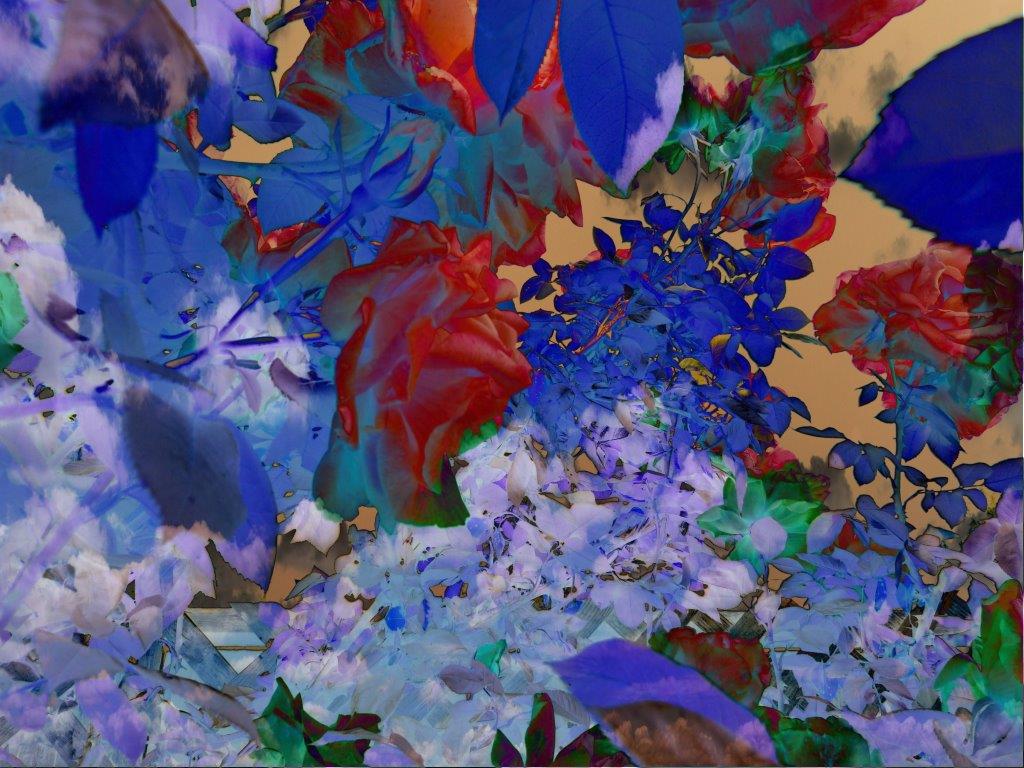 The rose bush in our back yard on a psychedelic morning in April.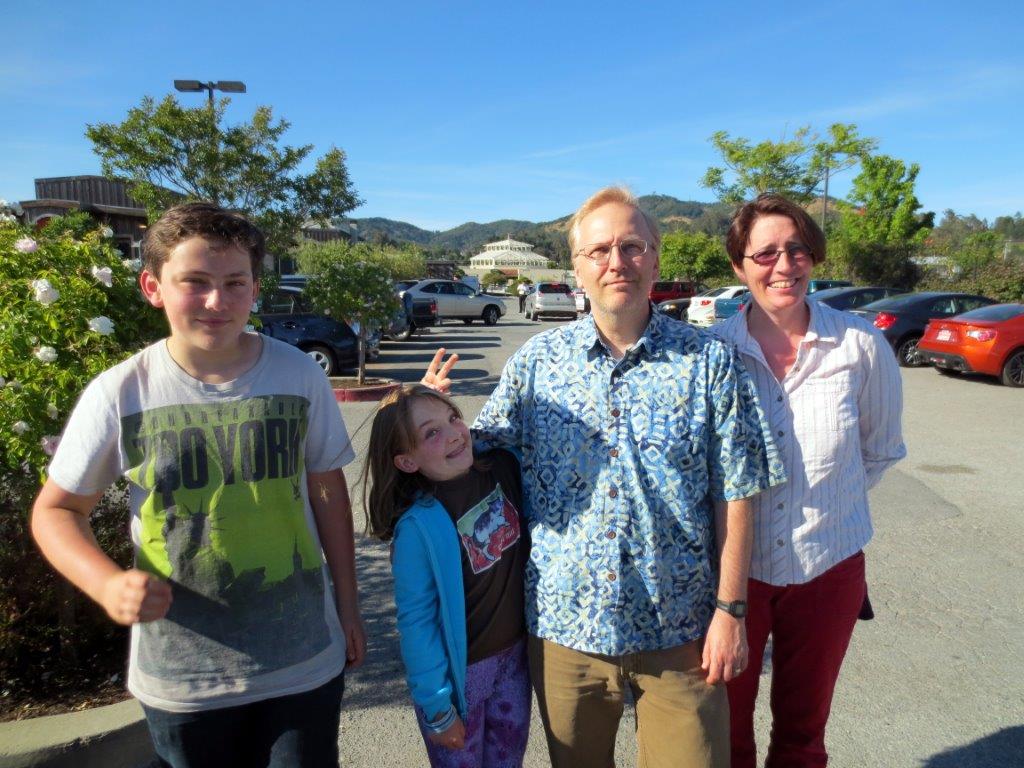 Francisco, Isabelle, Eric, and Sandra, at a restaurant in San Rafael in May.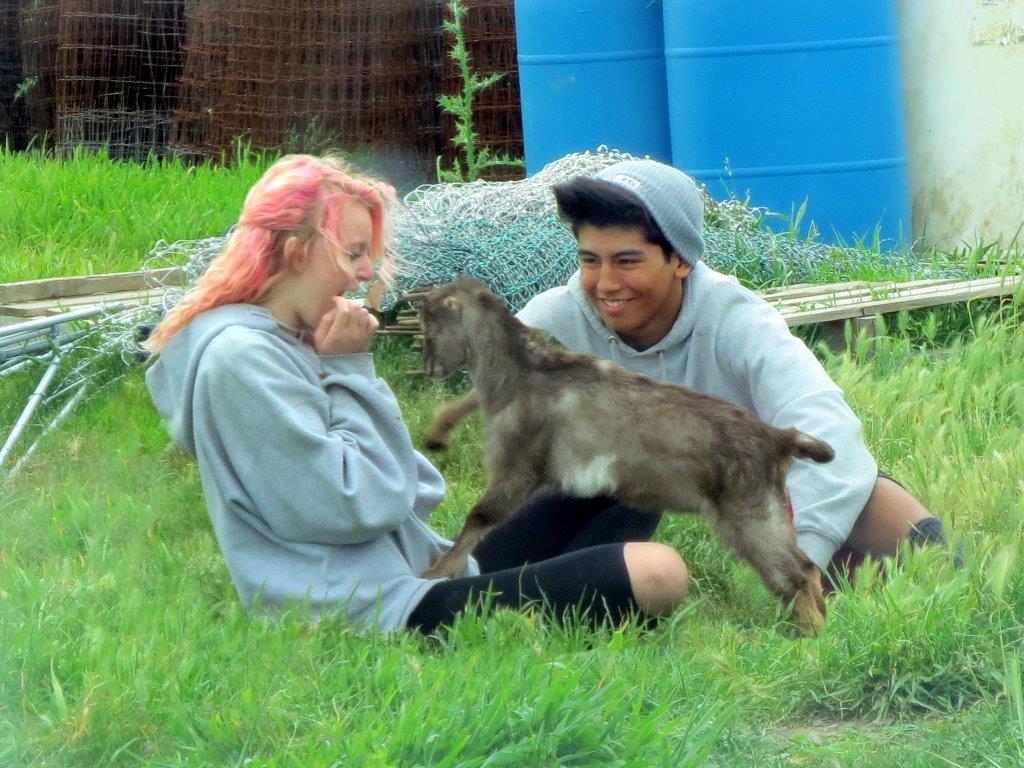 Nicole & Zak at the farm with a playful baby goat in May.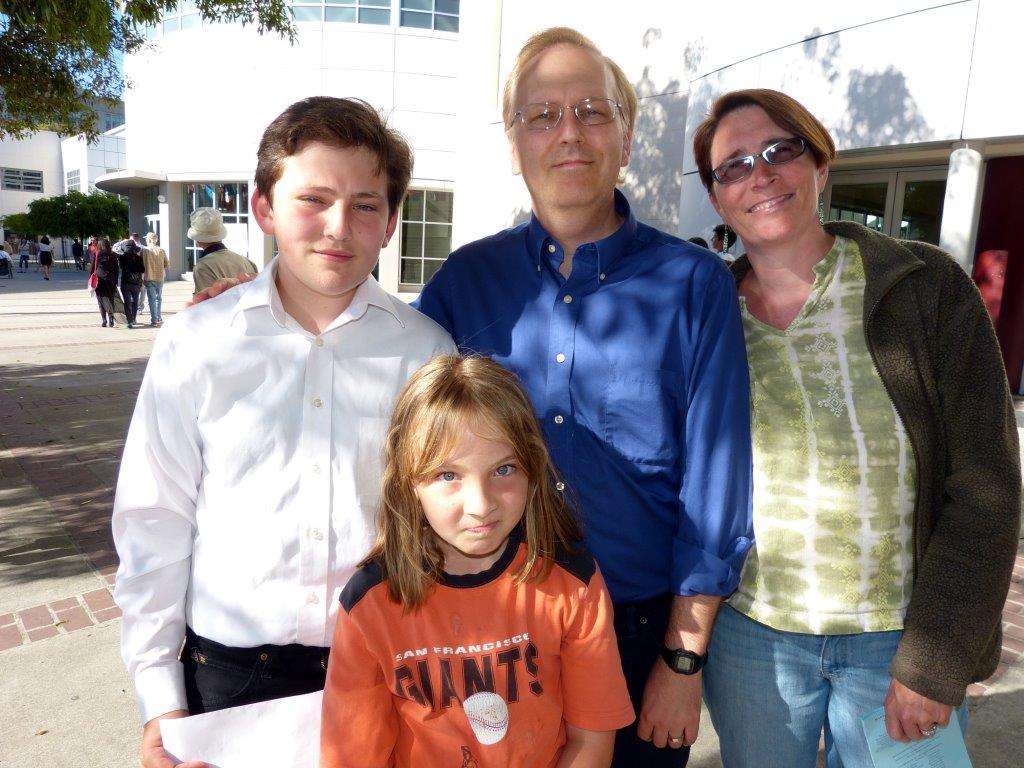 Francisco, Isabelle, Eric, and Sandra after Francisco's graduation from middle school in May.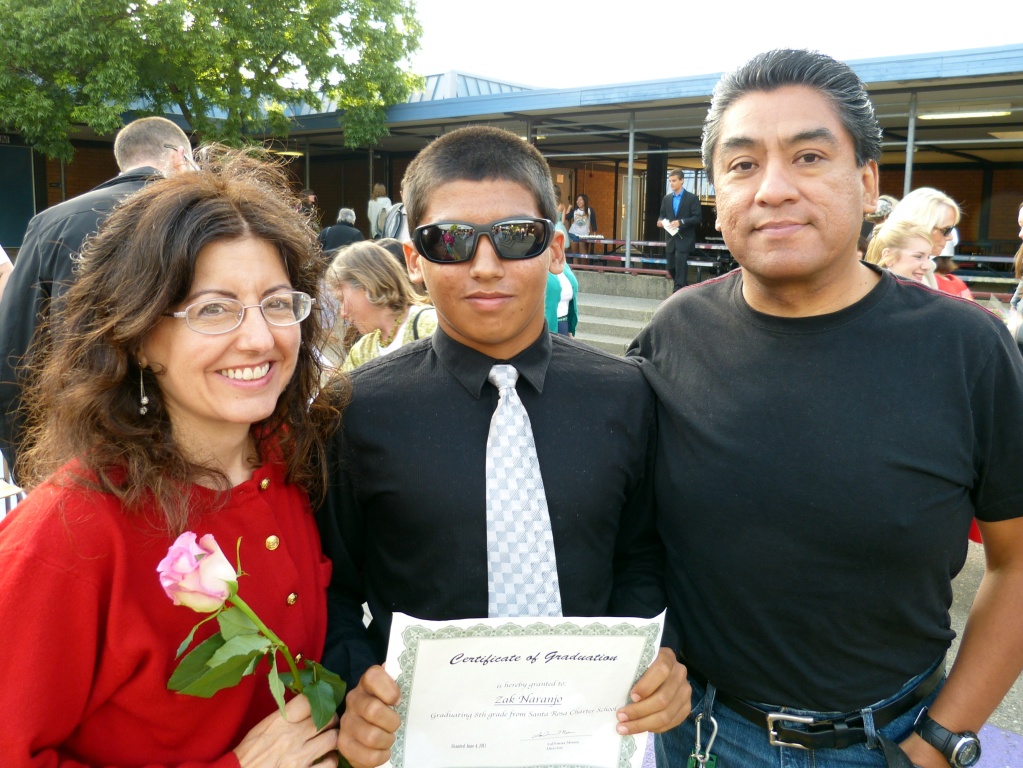 Suzy, Zak, and Mundo after Zak's graduation from middle school in June.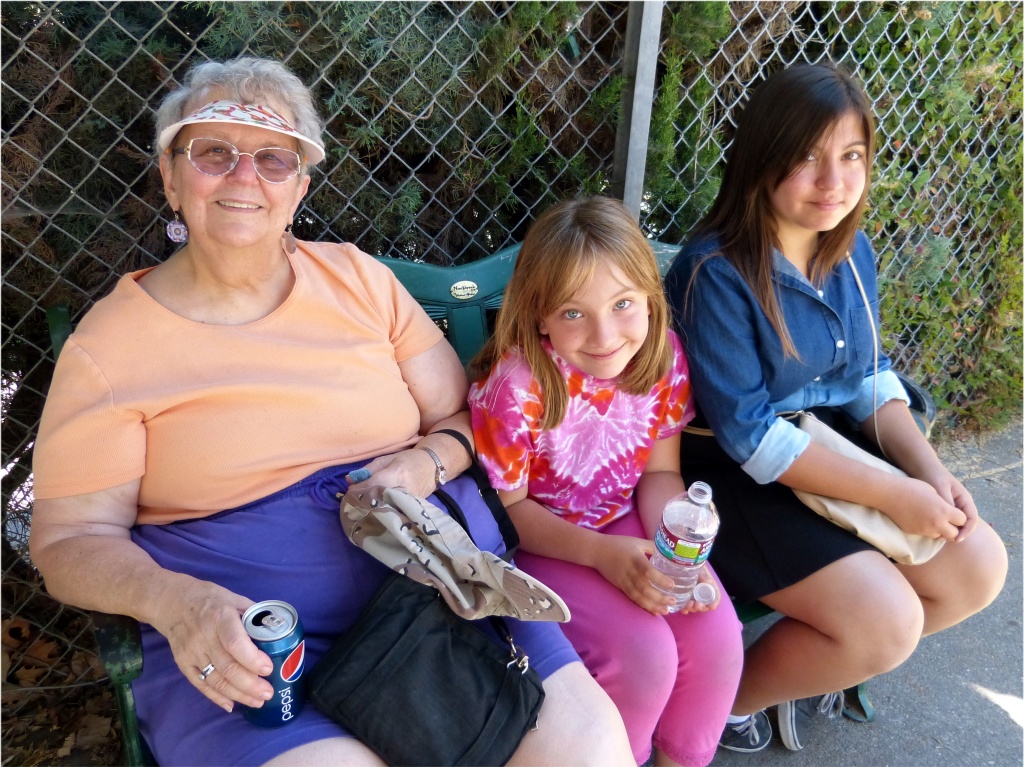 Grammy, Isabelle, and Sofi at Traintown in June.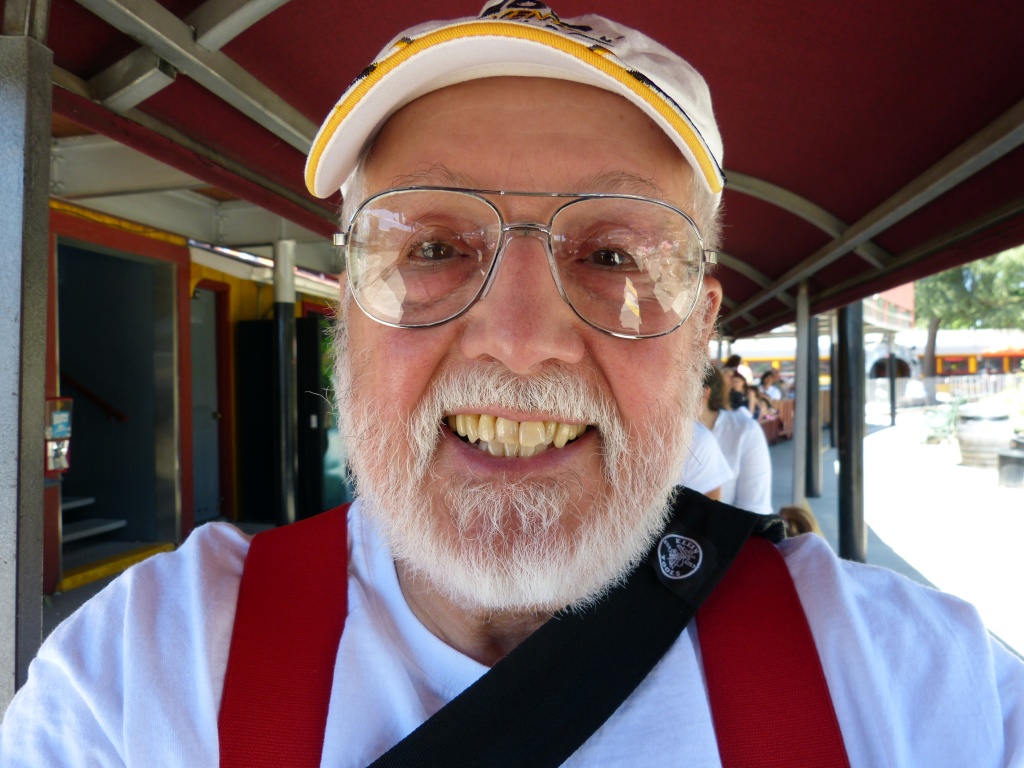 Grandpa sitting in the little train, June.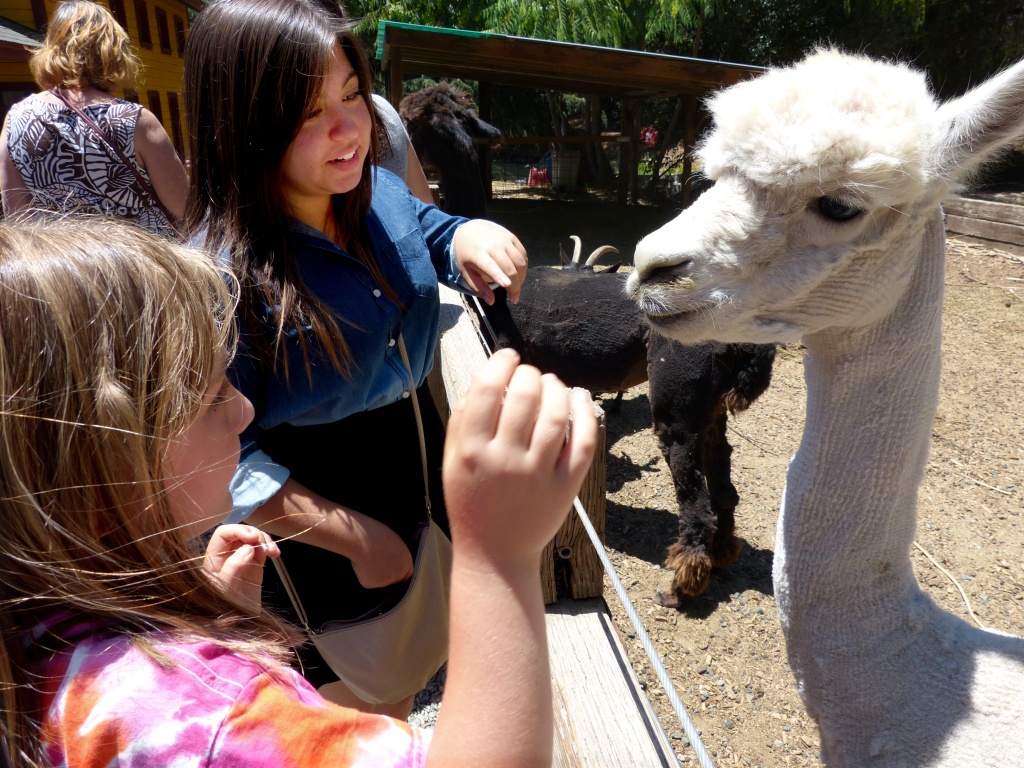 Isabelle and Sofi in Traintown with Louise The Llama.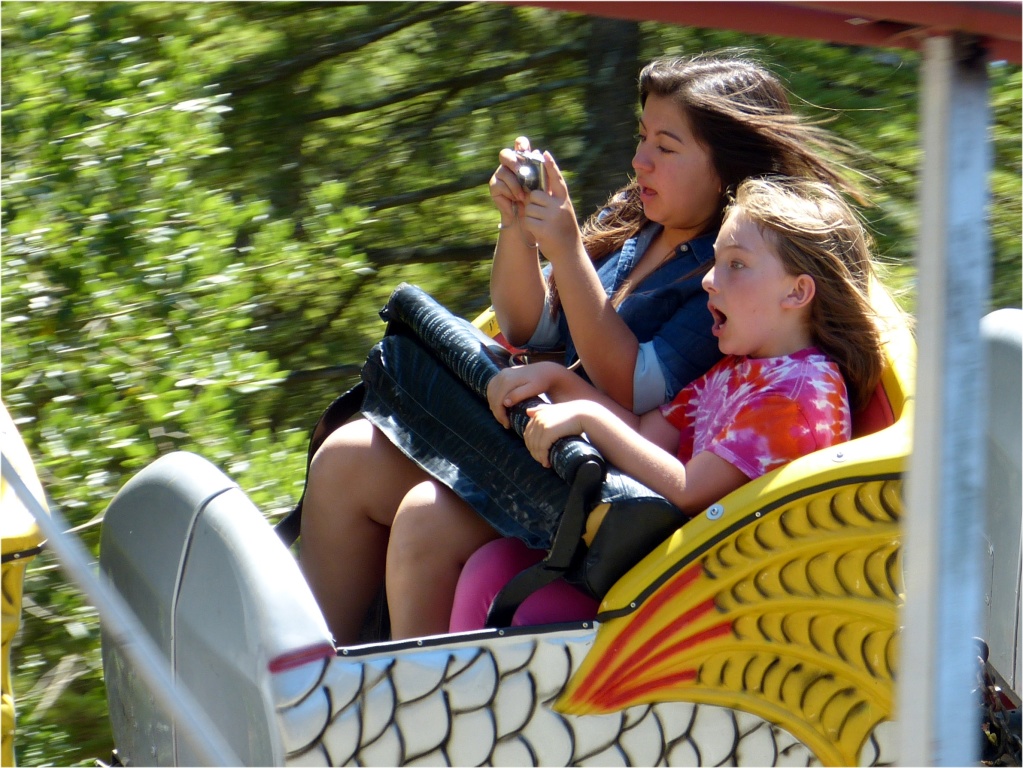 Sofi and Isabelle on the roller coaster in Traintown. Grandpa loves this picture.


We had a very busy June 2013.


We spent a day at the shore. Remember the Photobucket password: Grandpa
We got together to celebrate two birthdays.
Isabelle and Sofi went ice skating.
We took the Larkspur ferry to San Francisco.
We took Isabelle to the train museum in Sacramento.
Our visit to the San Francisco Zoo.




Francisco & Zak, sandwiches on deck, July.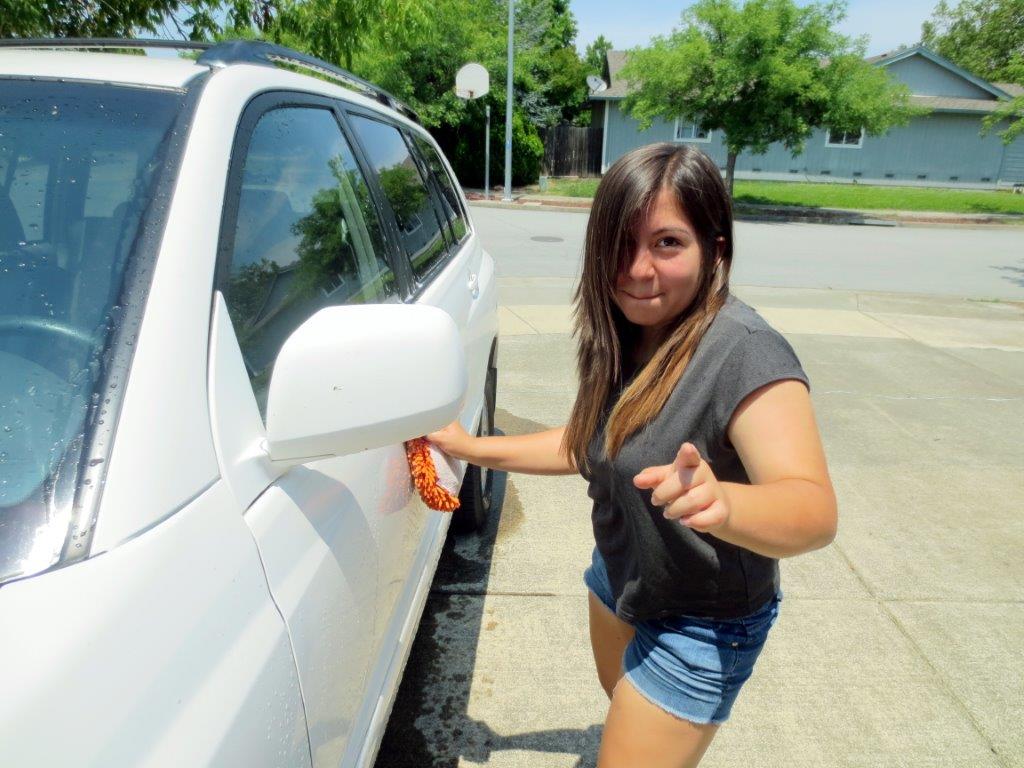 Grandpa pays the kids to wash his car. A boombox plays Sofi's music from her phone, LOUD! Just right for a summer afternoon. July 2013.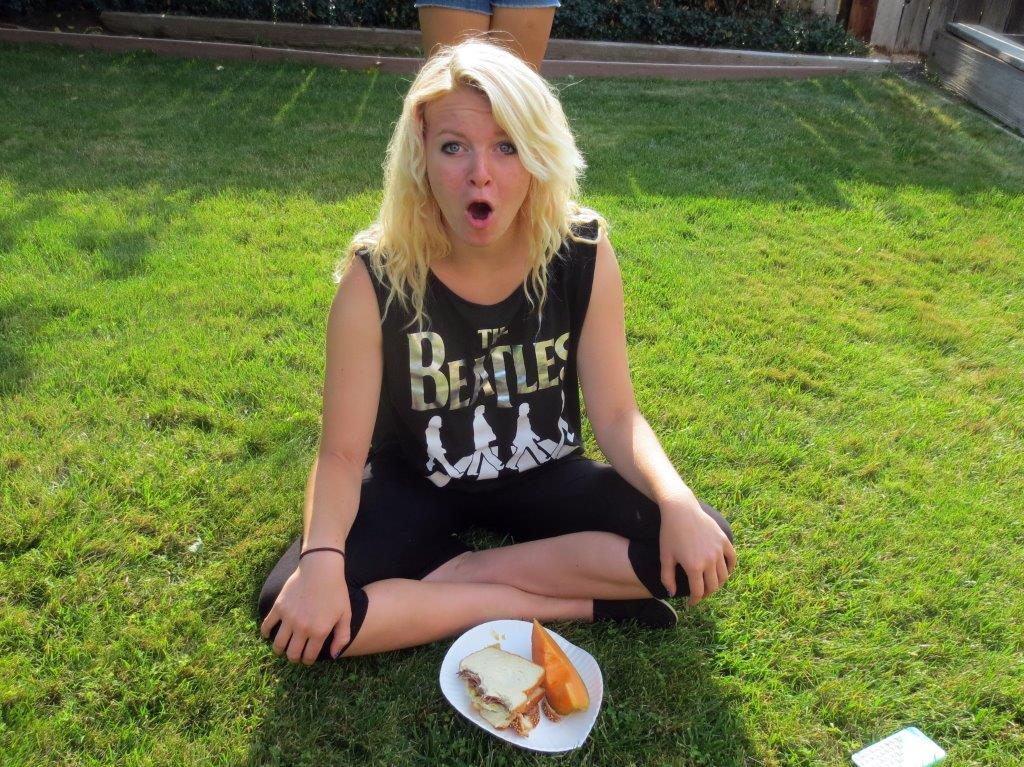 Nicole calls for help. There is a bee in her hair. July.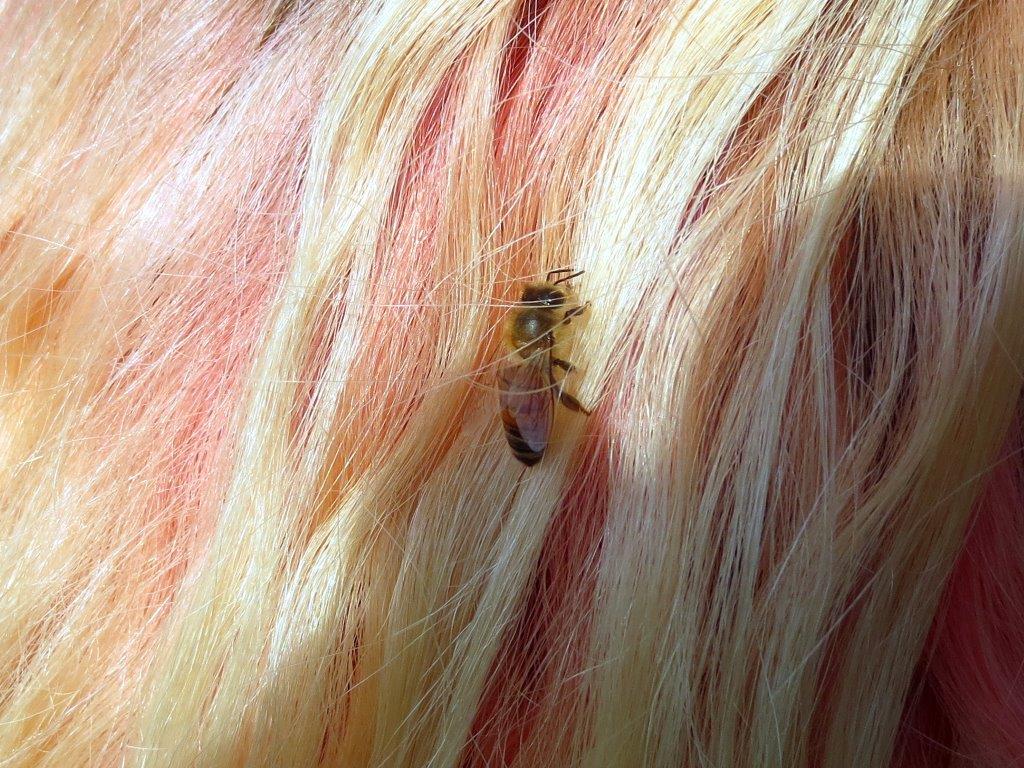 This was the "bee in her bonnet." No harm done.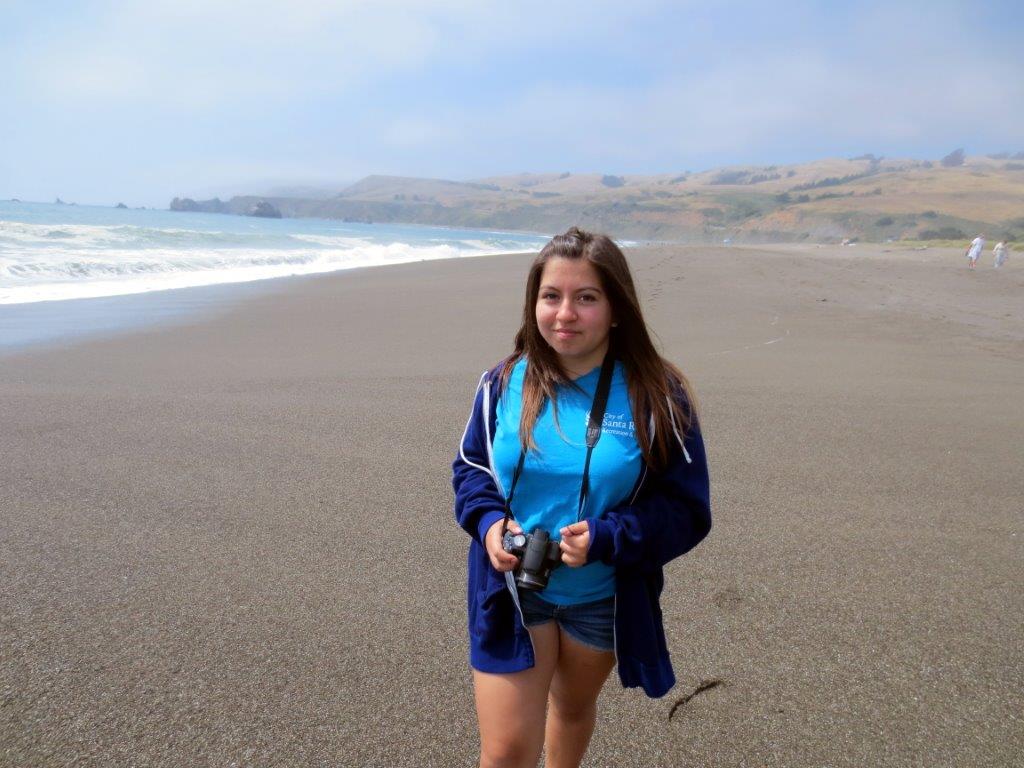 Grandpa and Sofi went to the shore. July.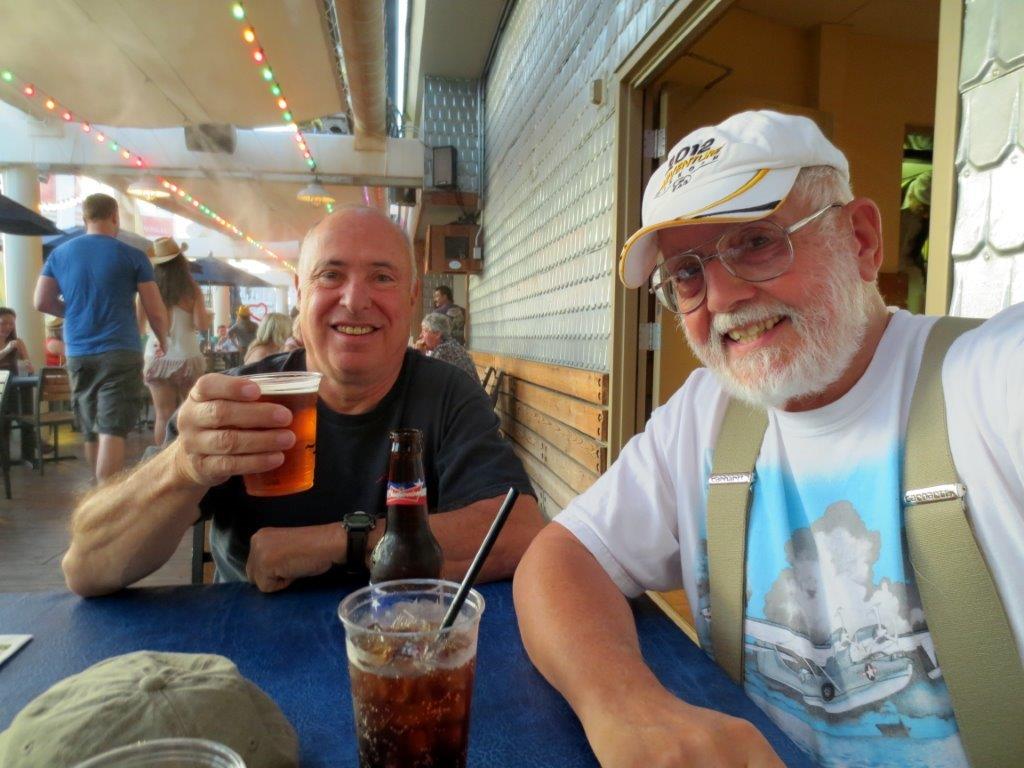 Dave and Larry at the Margaritaville Restaurant rooftop in Las Vegas in July. Would you like to see a video of their visit to the Heart Attack Grill?
Wanna see their whole trip? Both videos can play in hi-def - select 720p and go full screen. Turn up your speakers for the second one.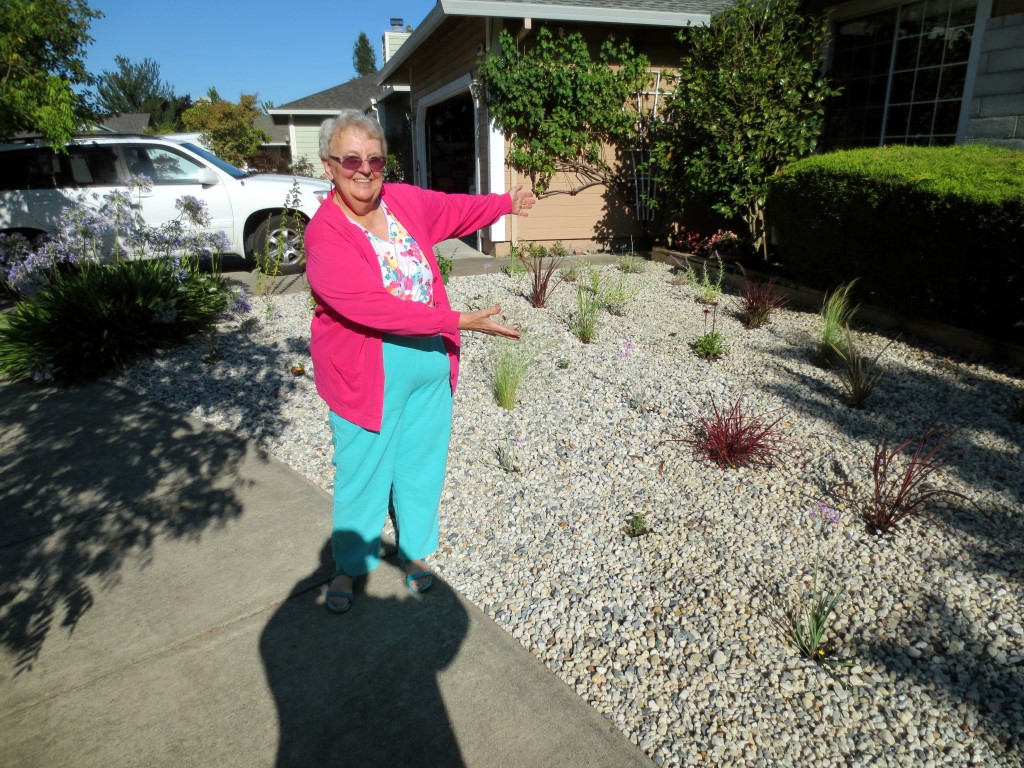 We had our thirsty front lawn replaced with low-water plants in July. Spoiler alert -- in the winter we had temps well below freezing and several plants died.
No problem. We will replace them in the spring.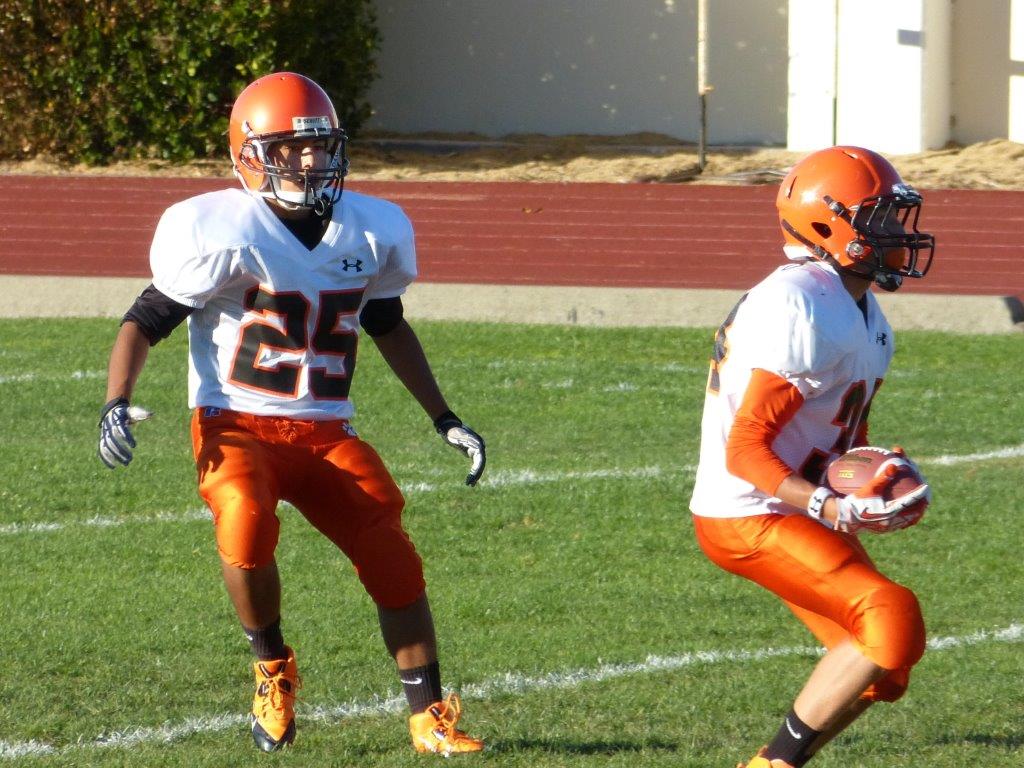 In the fall Zak joined the Santa Rosa High School junior varsity football team. He is number 25. August 2013.

The following sequence is from September 20. Zak ends up with a broken leg!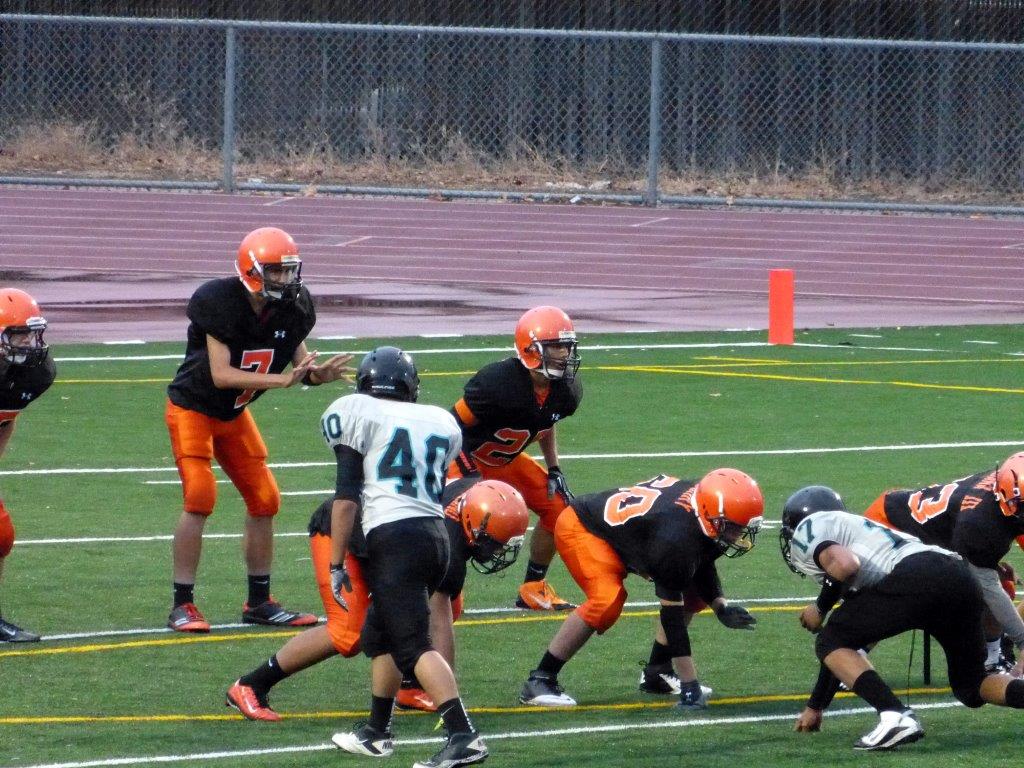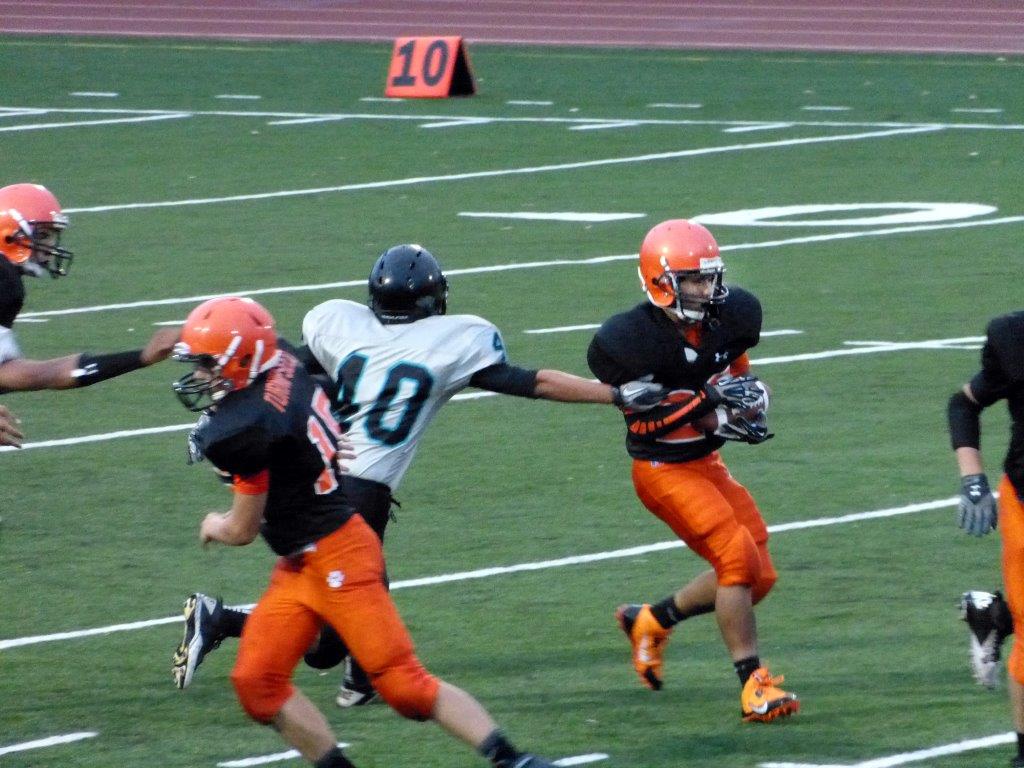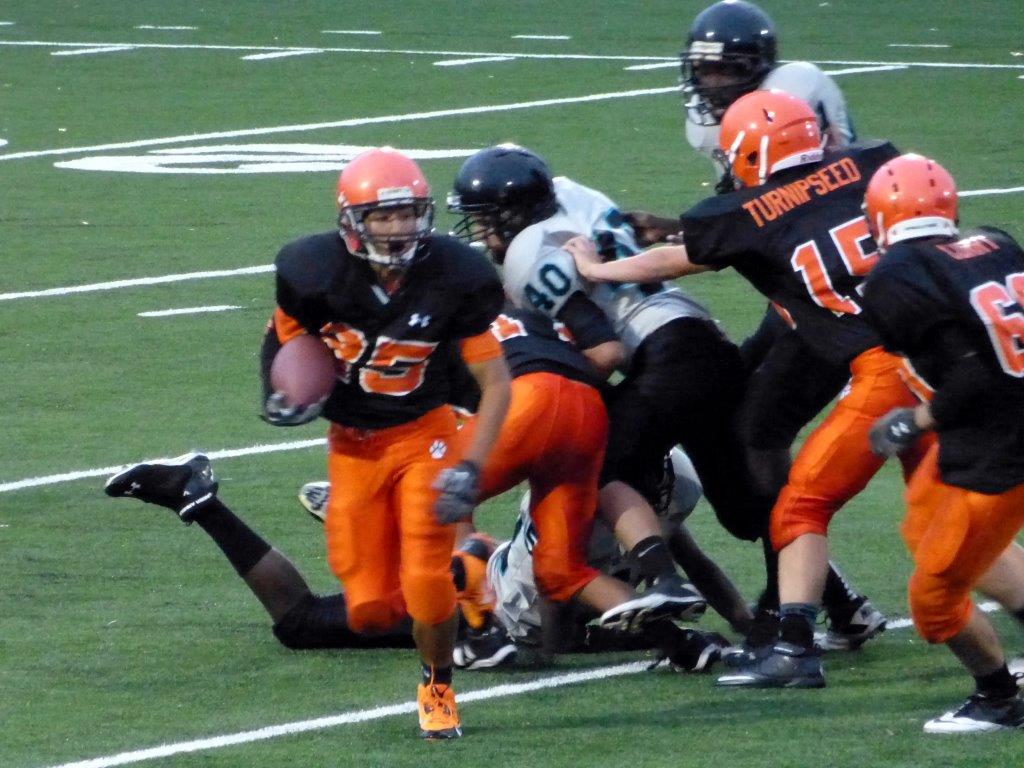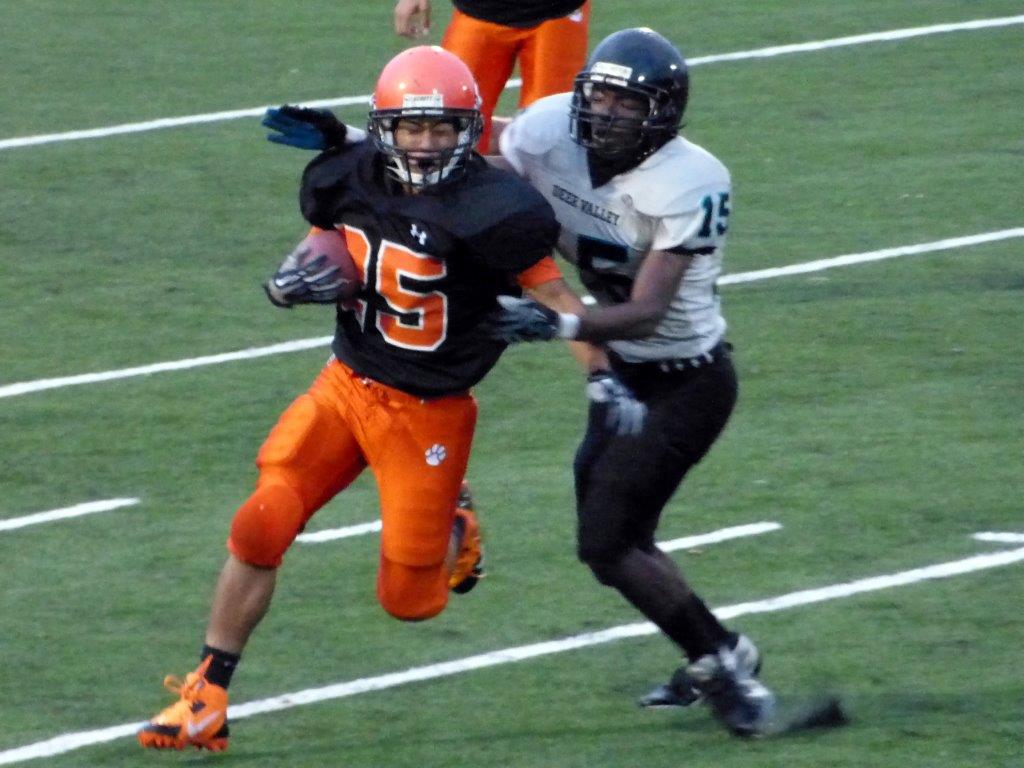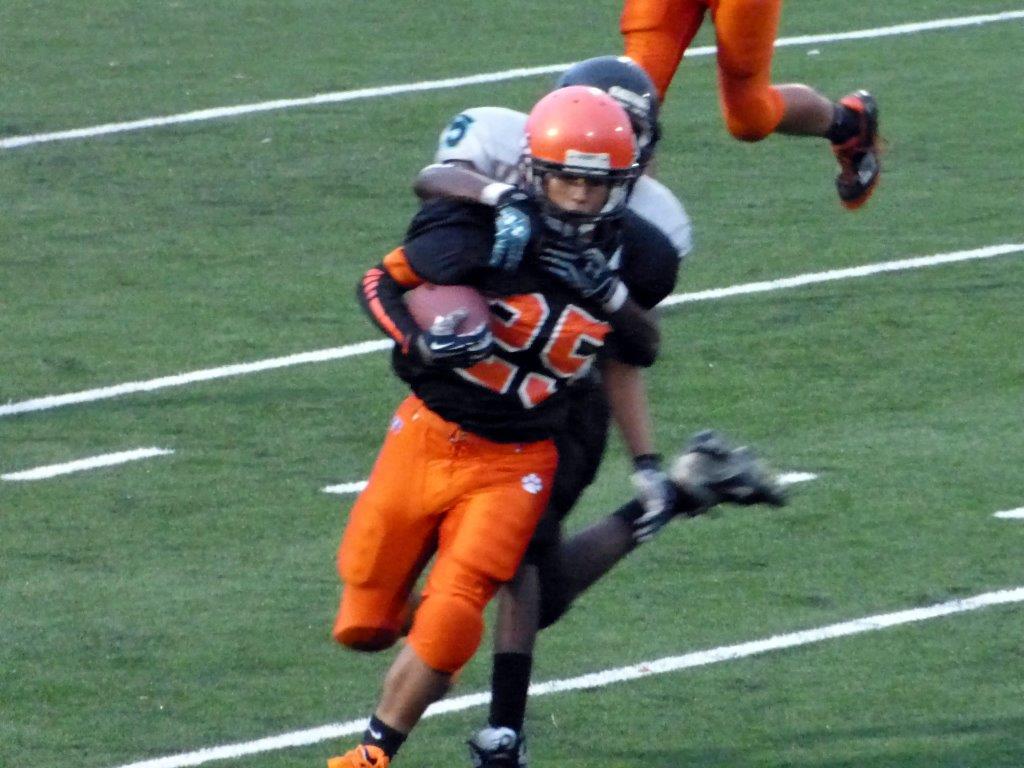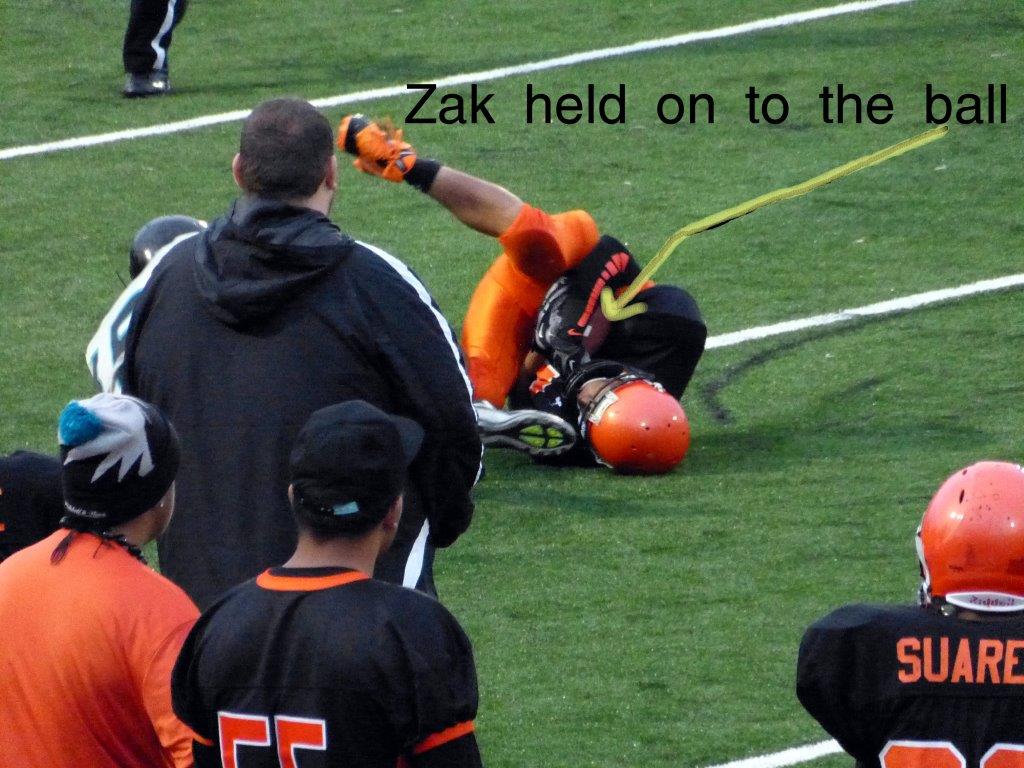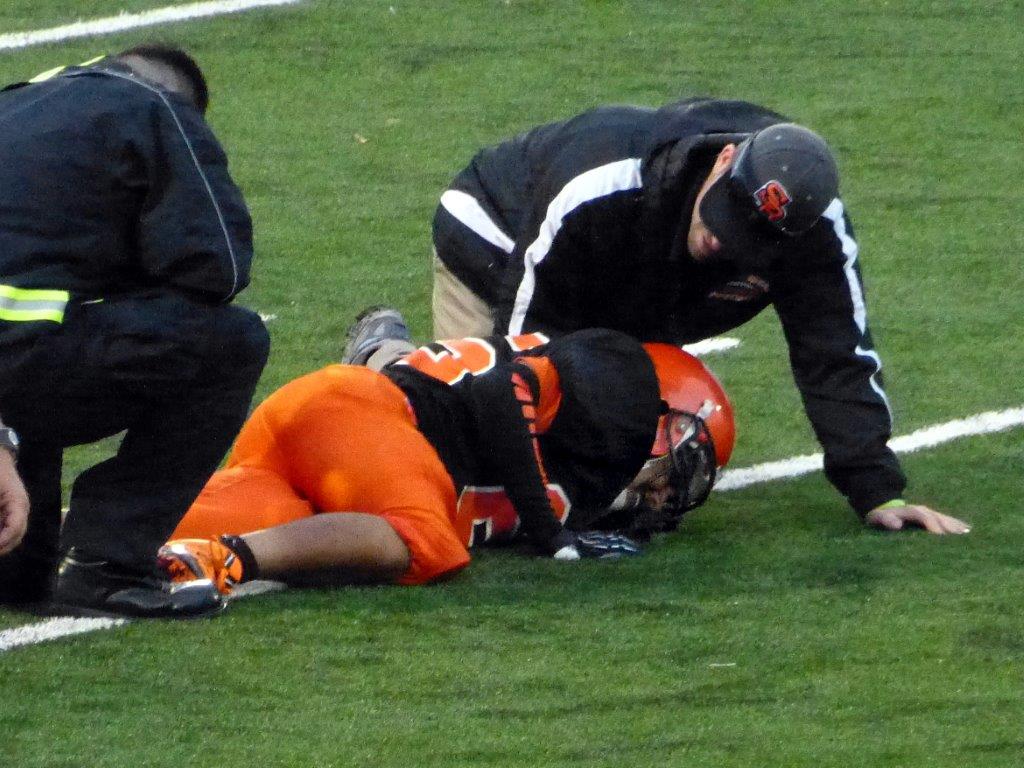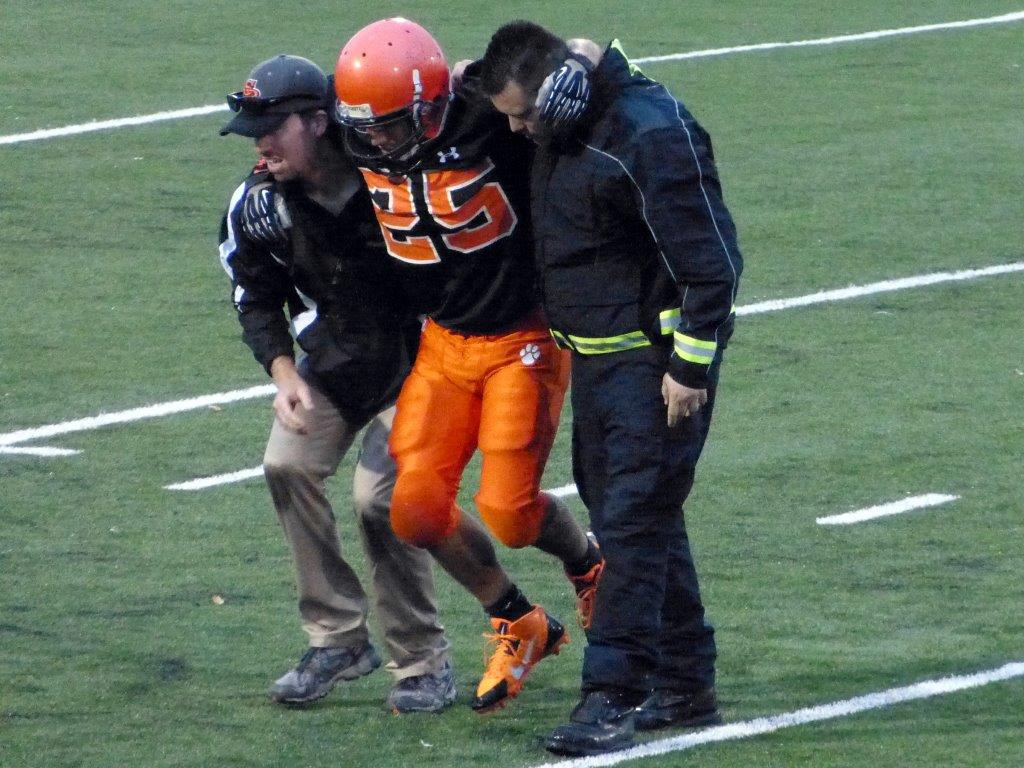 It turned out to be a broken fibula, near the ankle. He wore a cast for 8 weeks and is now almost fully recovered, building strength for running track in the spring.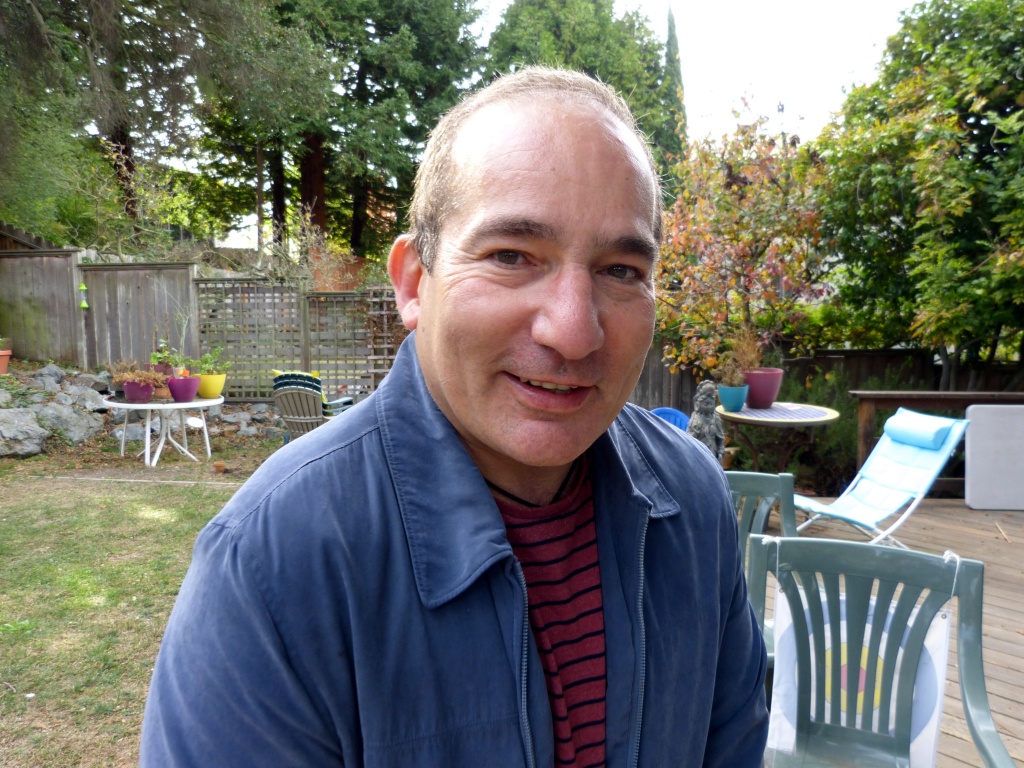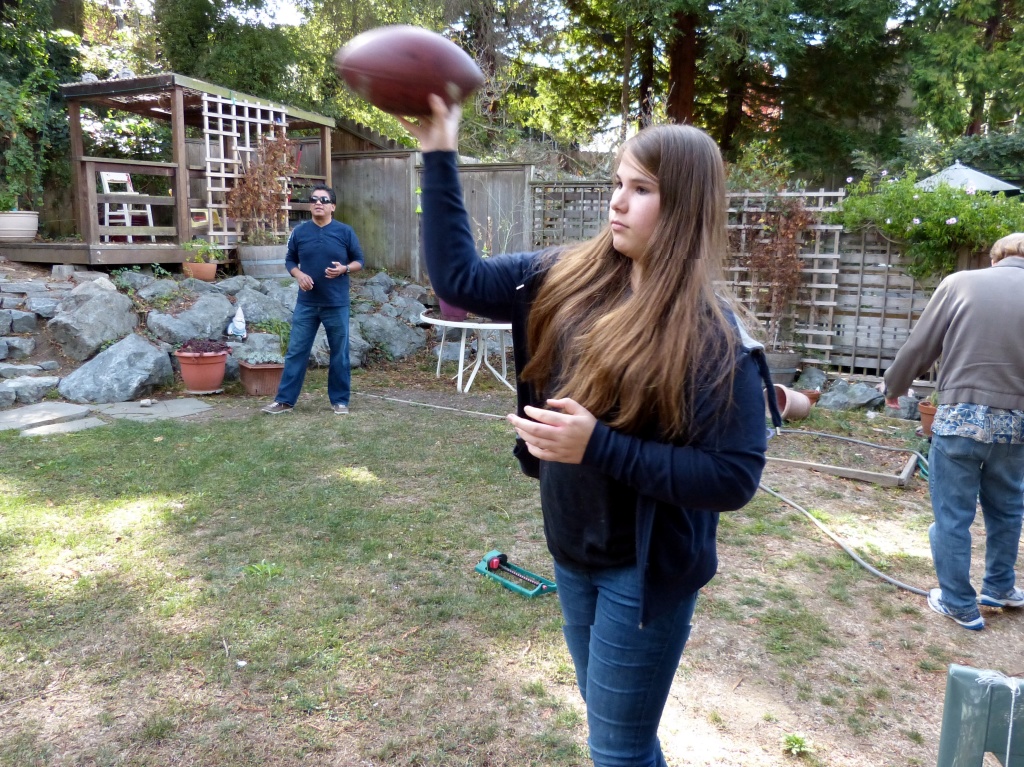 Igor and Olivia visited in November. See the entire visit.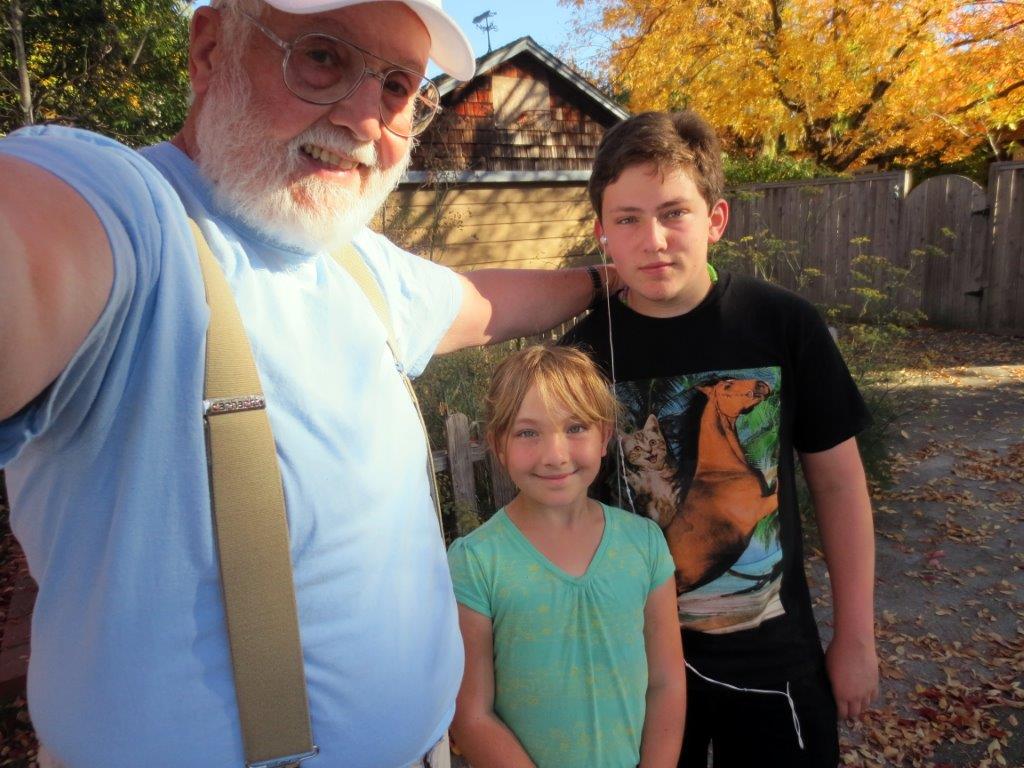 Isabelle and Francisco accompanied Grandpa on his daily walk in Santa Rosa, part of his routine when picking up Sofi and Zak from school.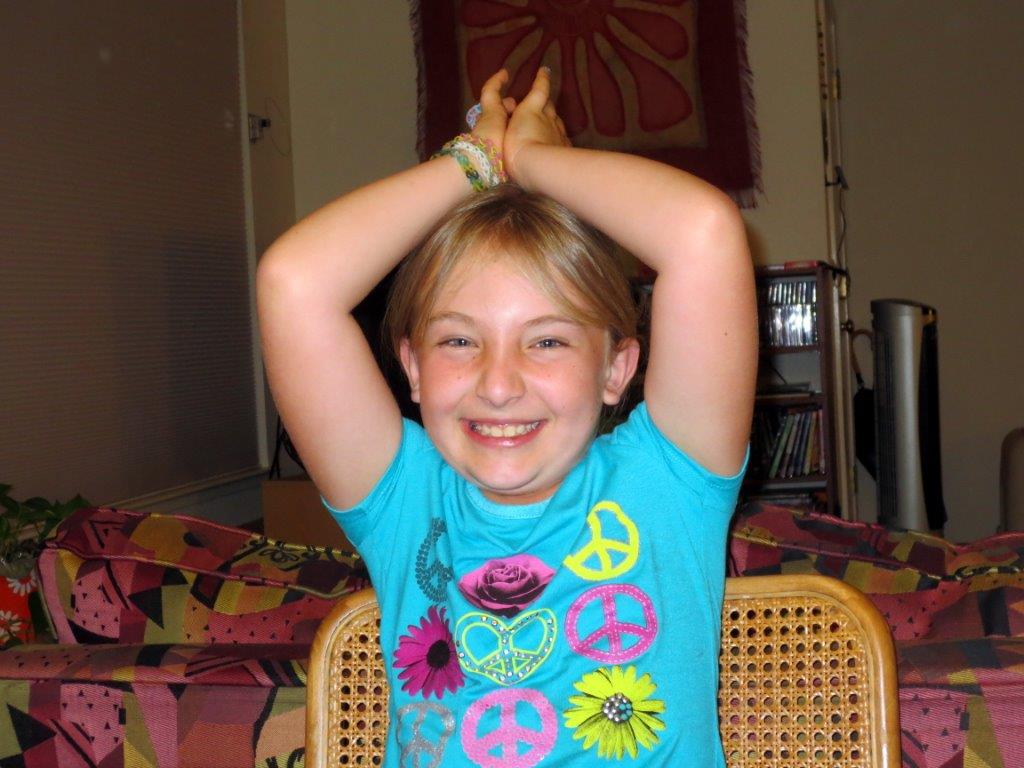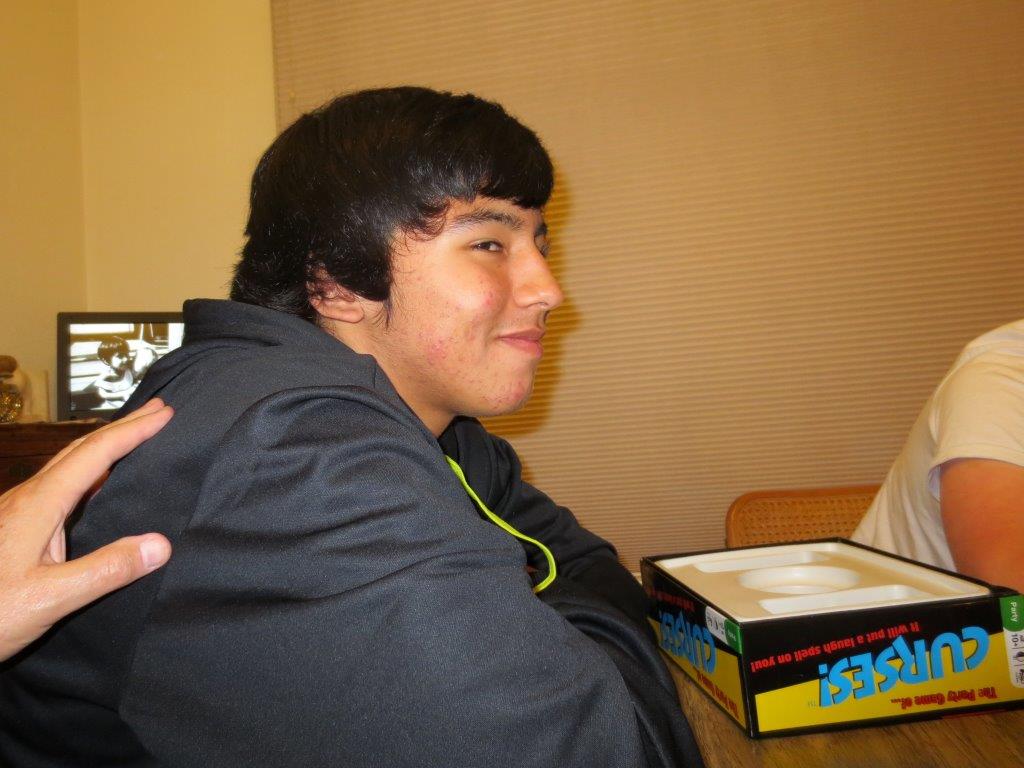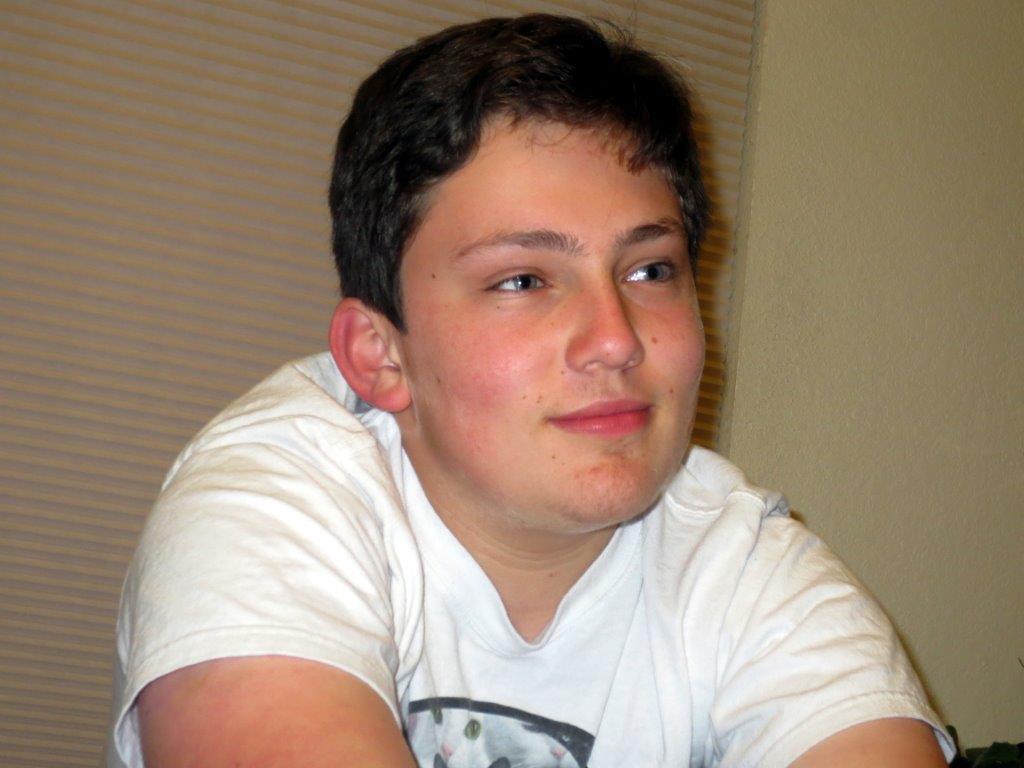 We played "Curses." November.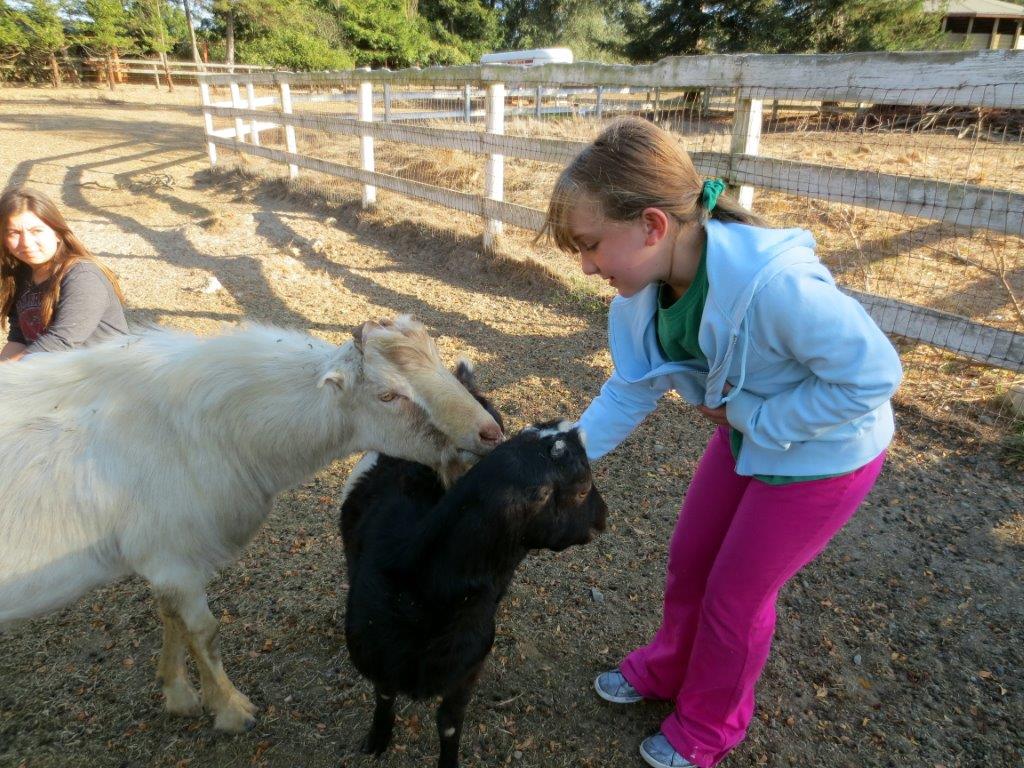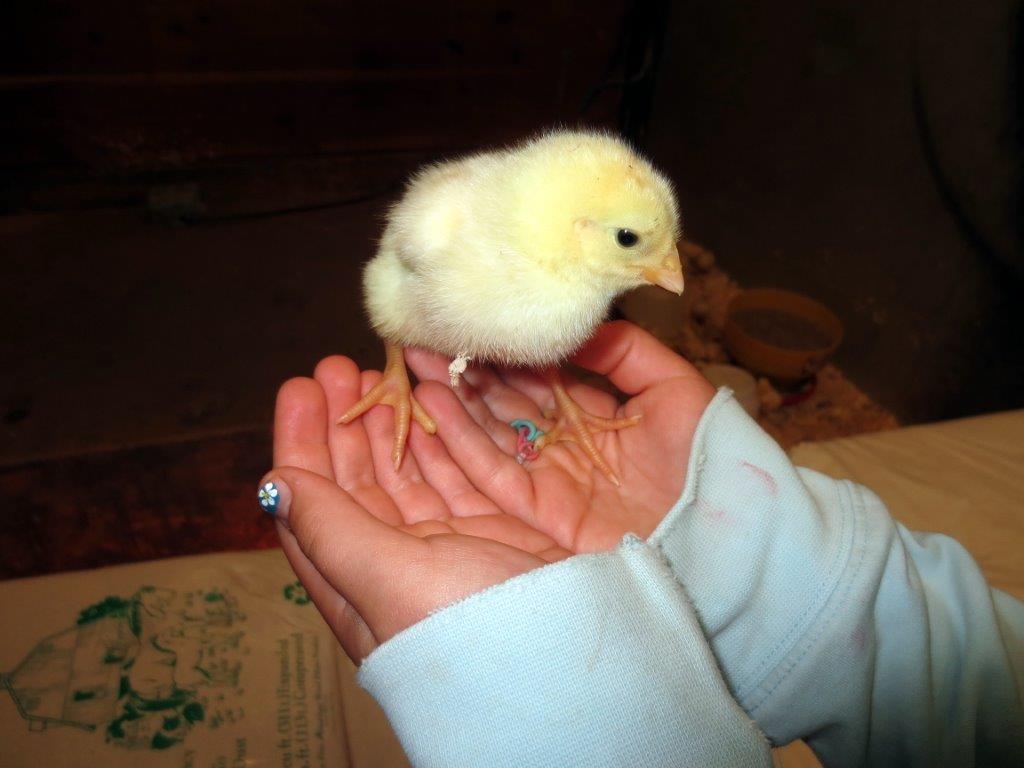 Isabelle visited the farm. November.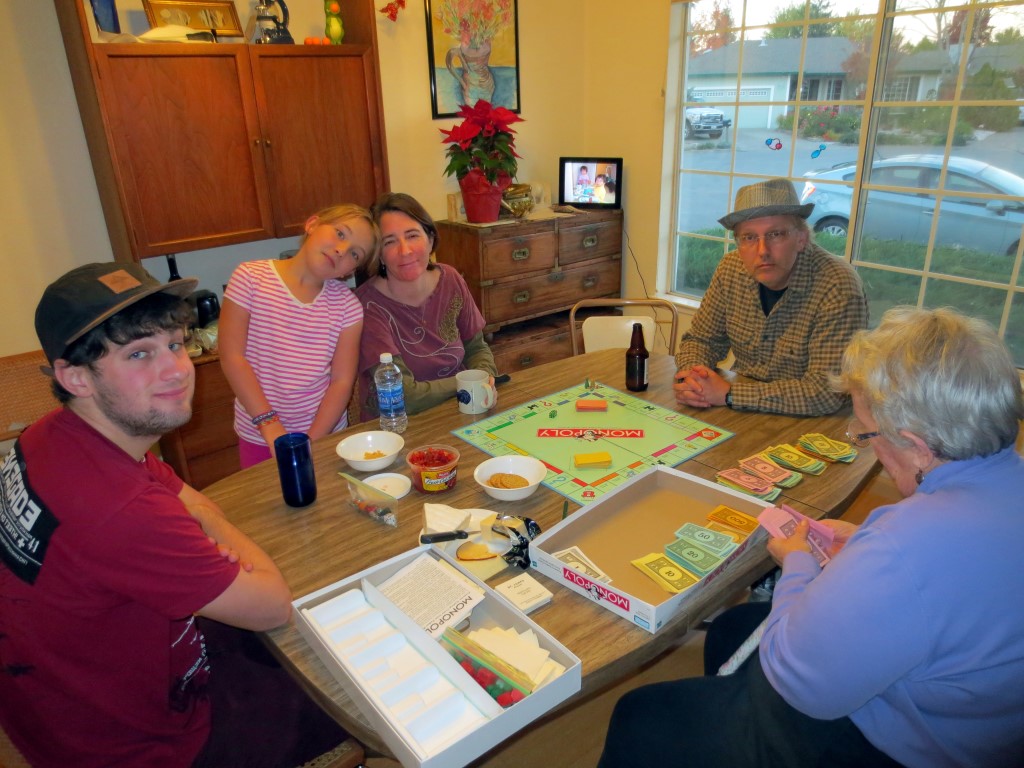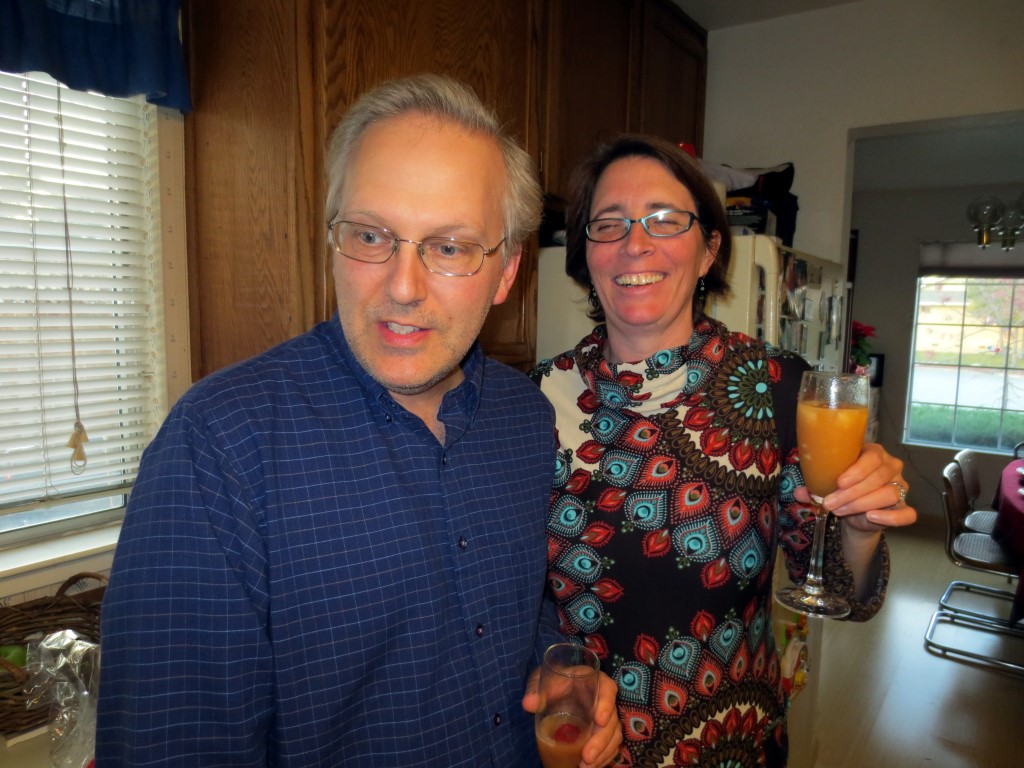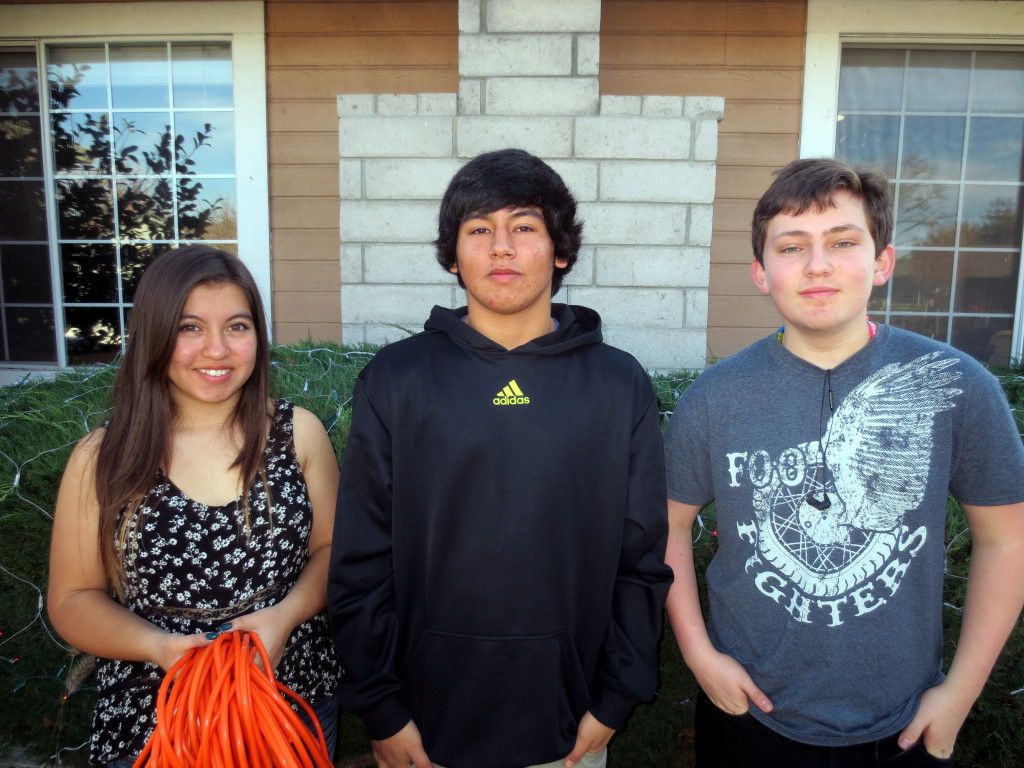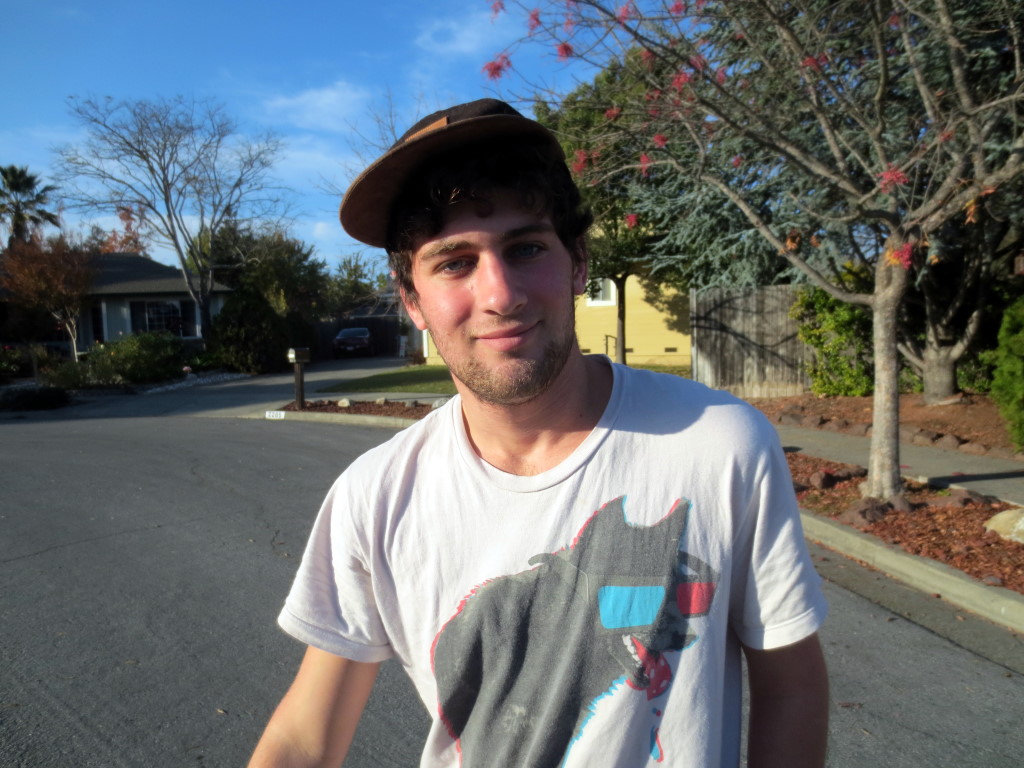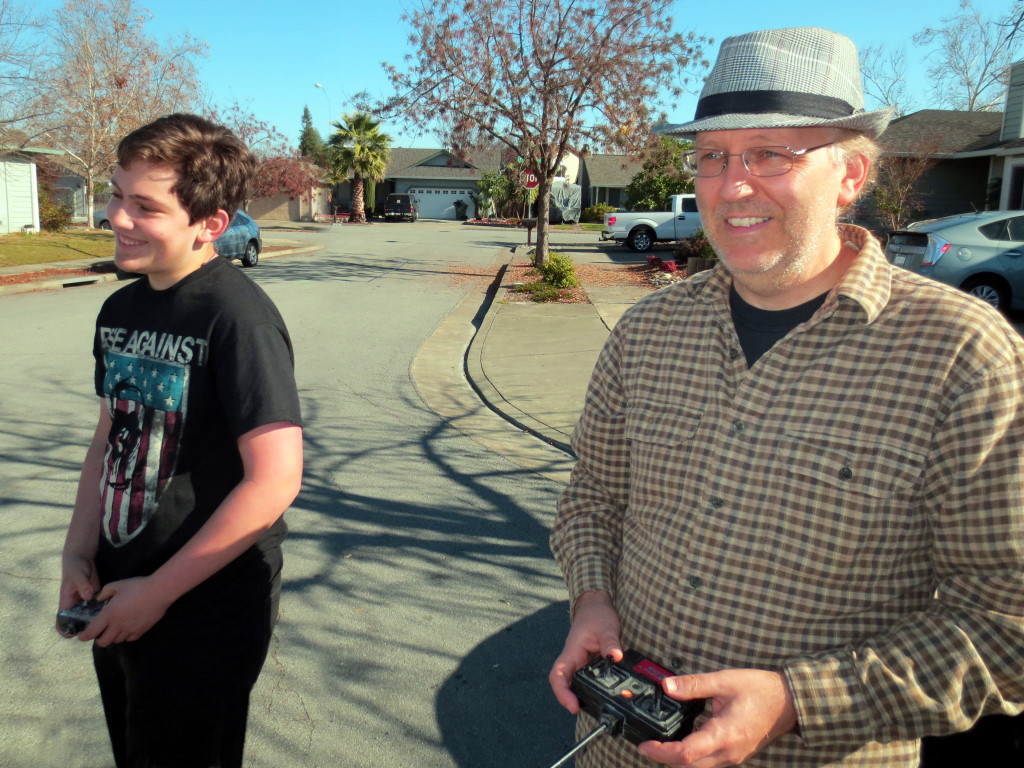 Scenes from Thanksgiving 2013.

More Thanksgiving 2013 photos.


---
You have just seen photos of 12-16-13

Photos from the past year or so.