These photos were taken in the last three months or so, up to about 12-17-07.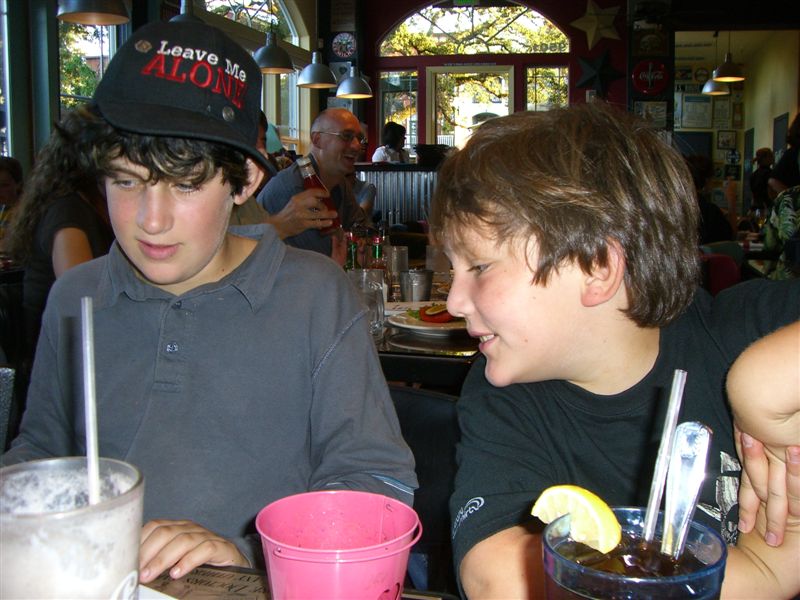 Cassidy and Francisco at The Downtown Grill in Windso (now known as KC's American Kitchen,
one of our favorite restaurants.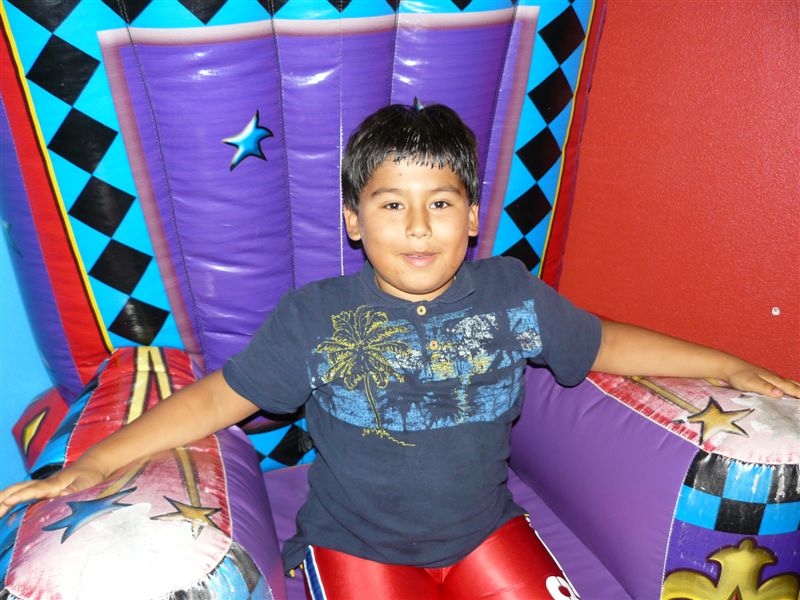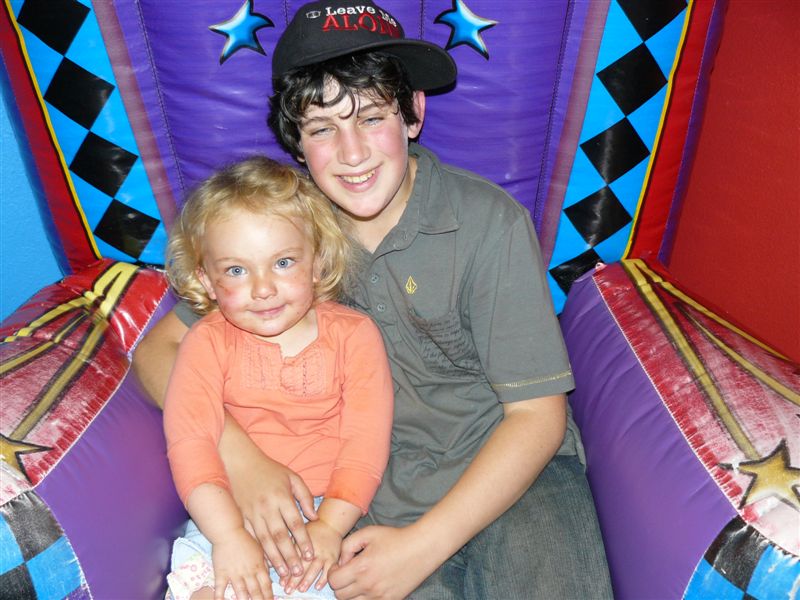 Isabelle & Cassidy were among the revelers at Zak's birthday party, held at a bounce house.

Isabelle points at the bubbles. Cassidy refrained from inundating Grandpa.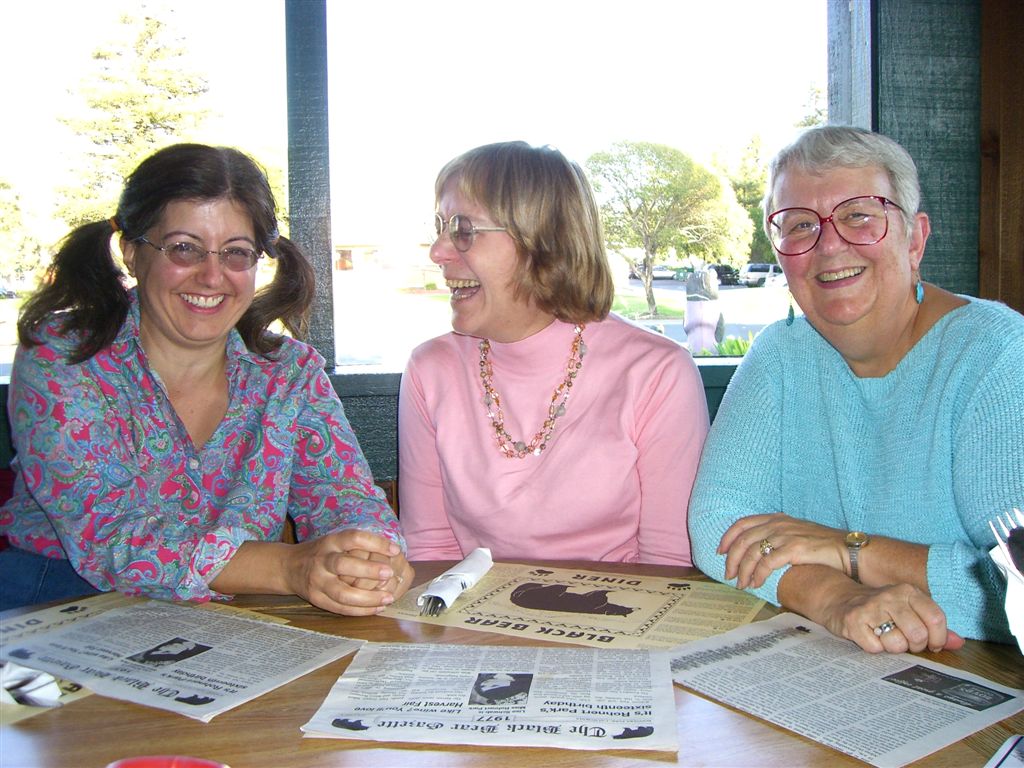 Debbie visited us. Suzy, Debbie, and Grammy at the Black Bear Diner in Rohnert Park.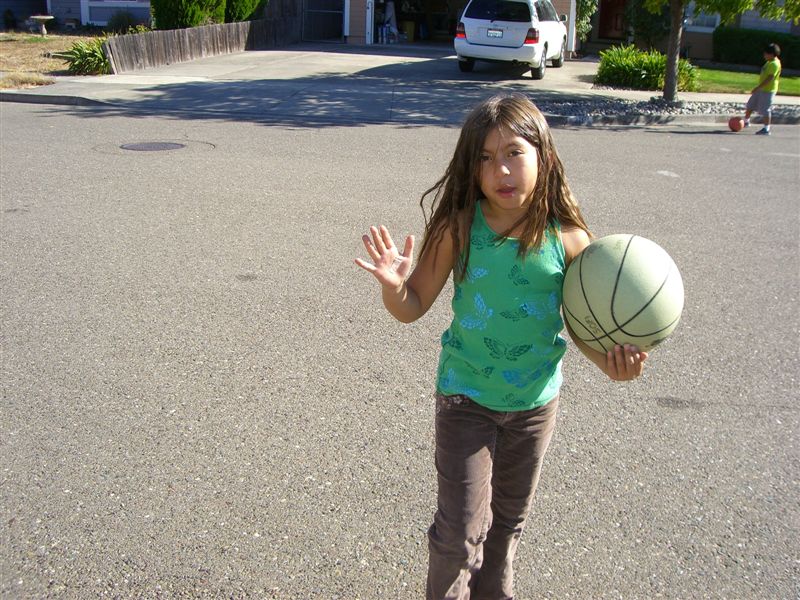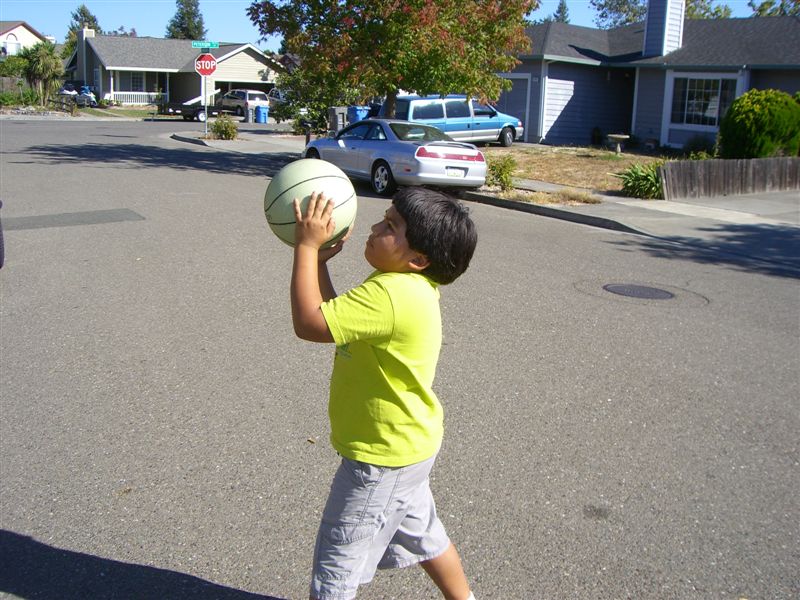 Sofi and Zak sometimes play basketball in the cul-de-sac outside Grammy & Grandpa's house.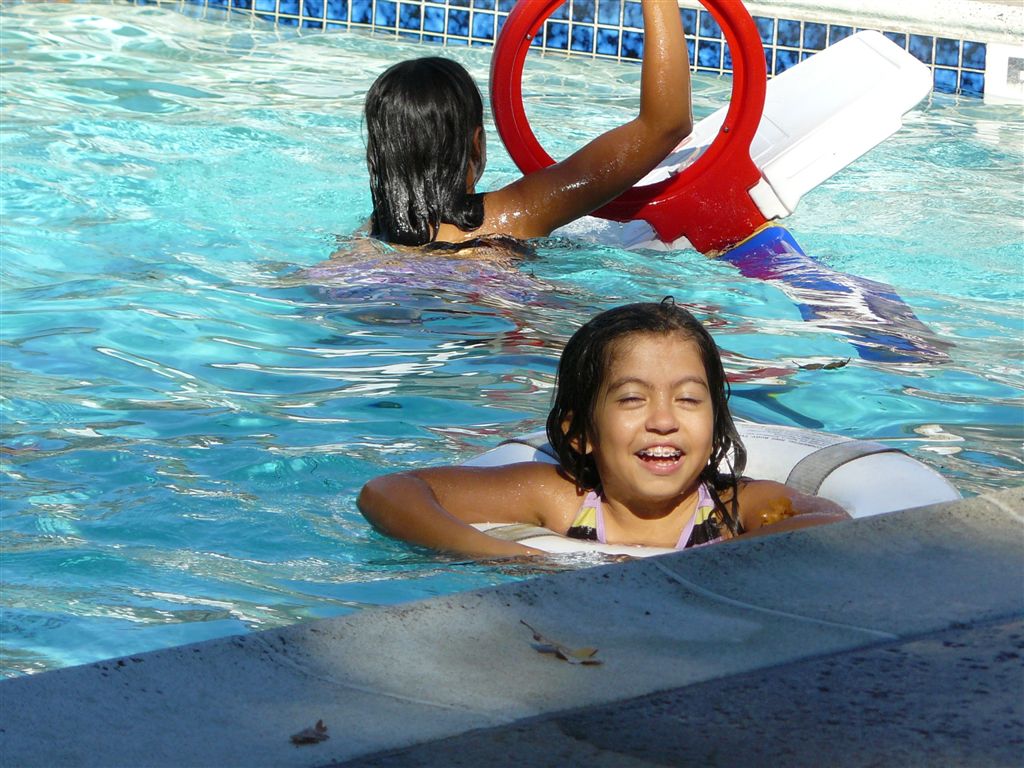 Sofi's birthday included a pool party.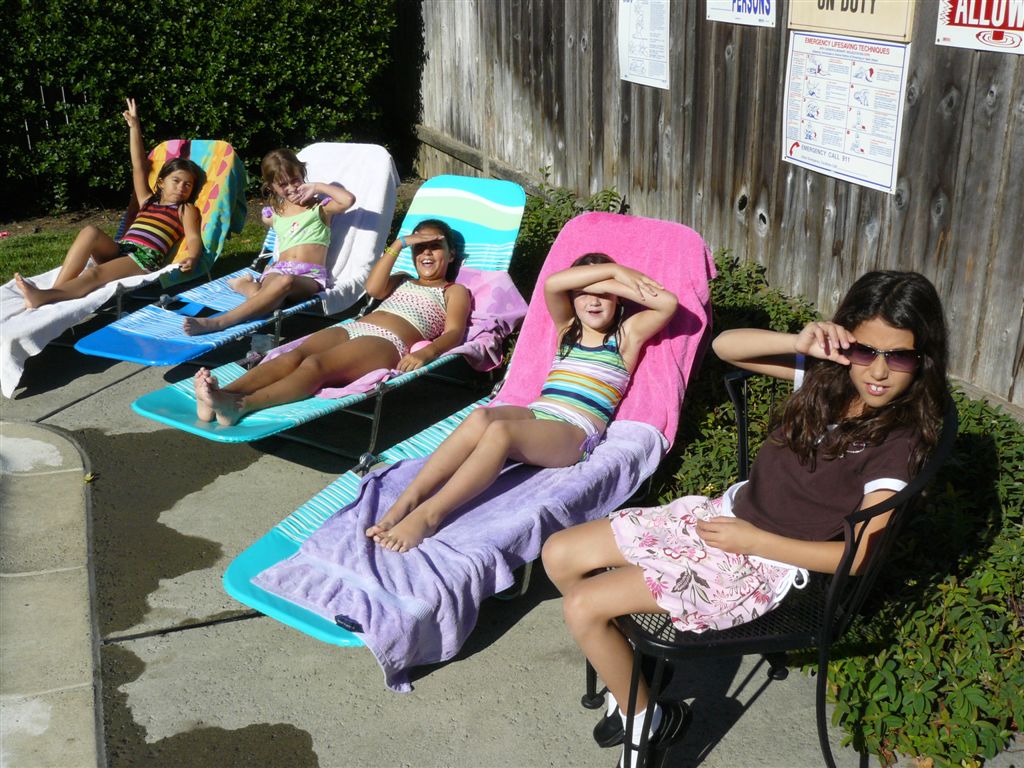 Here are the bathing beauties.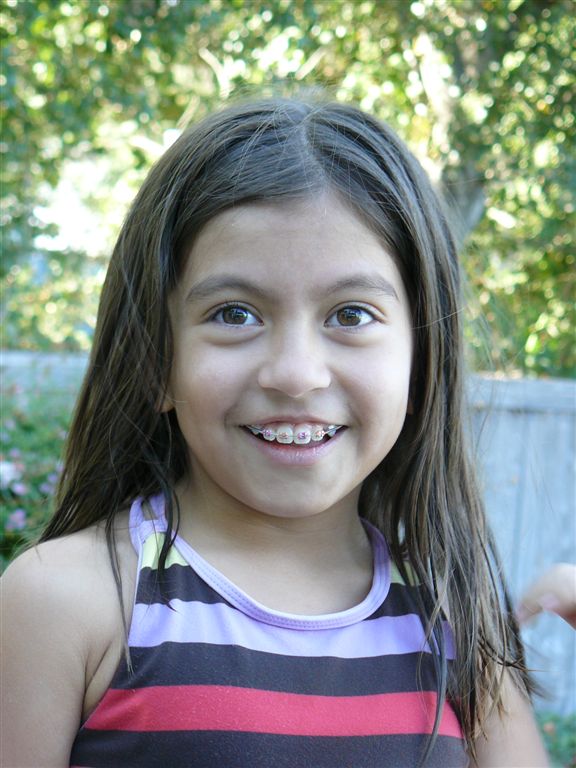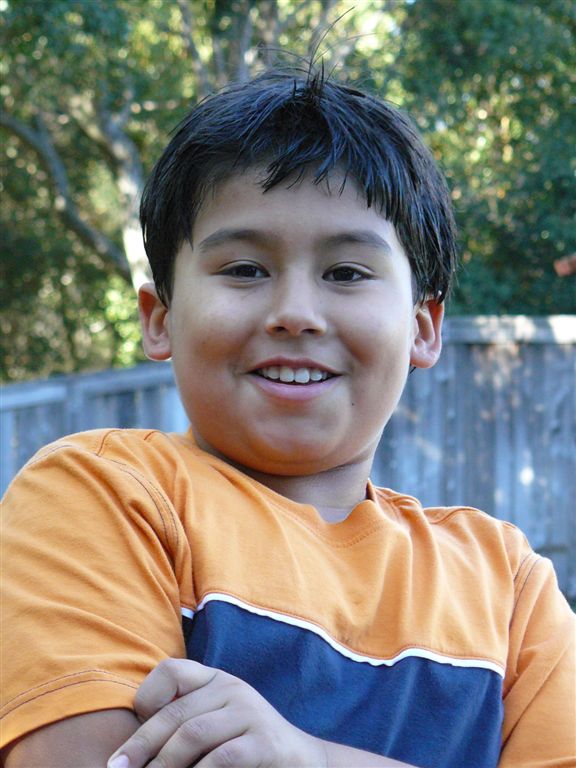 Sofi and Zak. They are now 9 years old.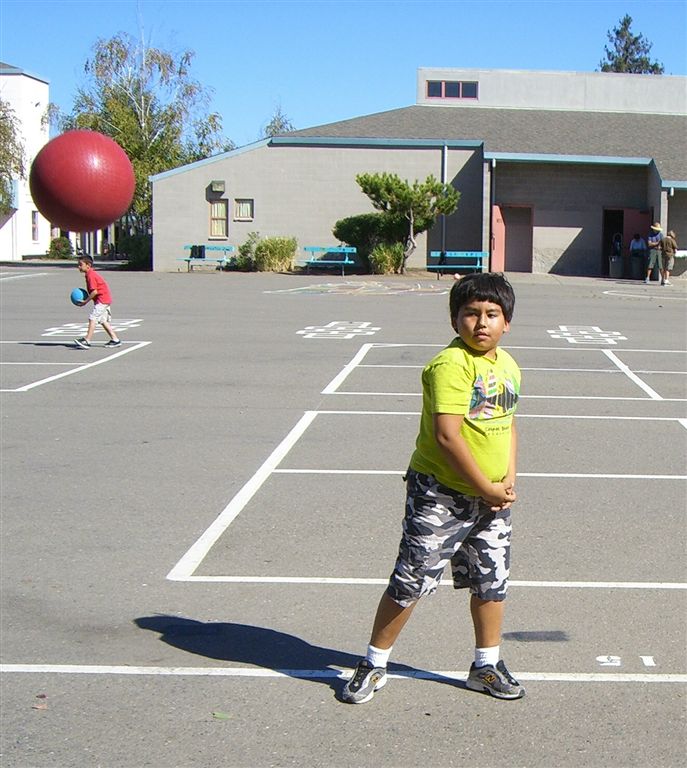 Zak likes a game called "Wall Ball." He plays it at school.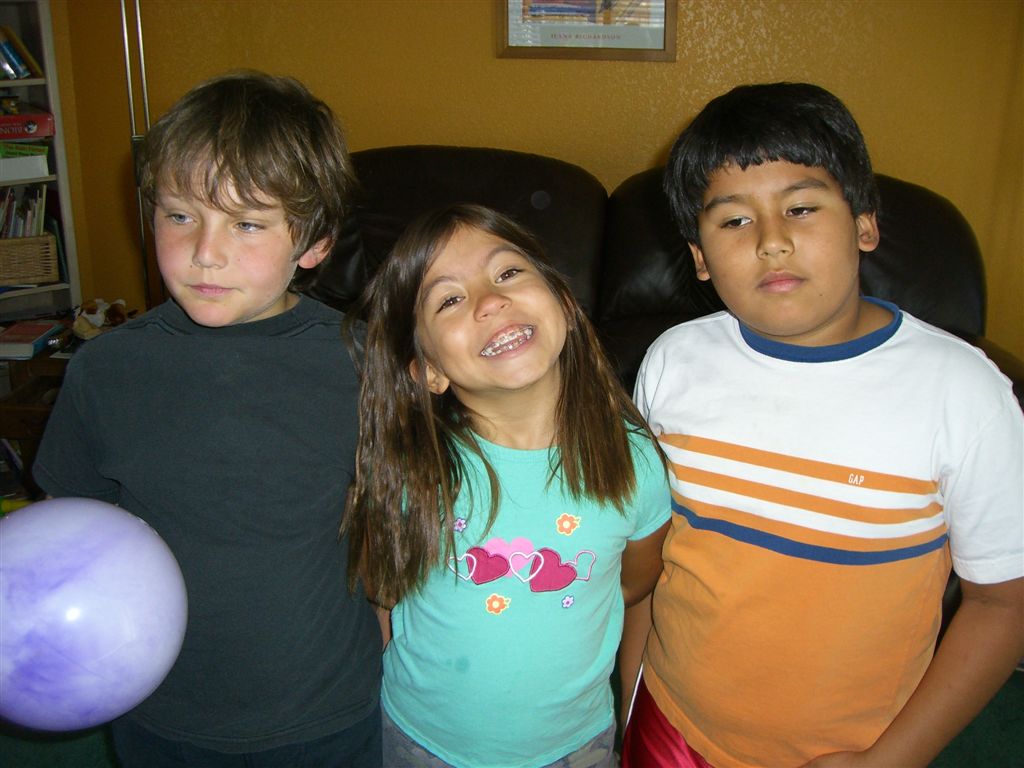 Francisco spent a weekend with Sofi and Zak. All three kids like Wii and X-Box.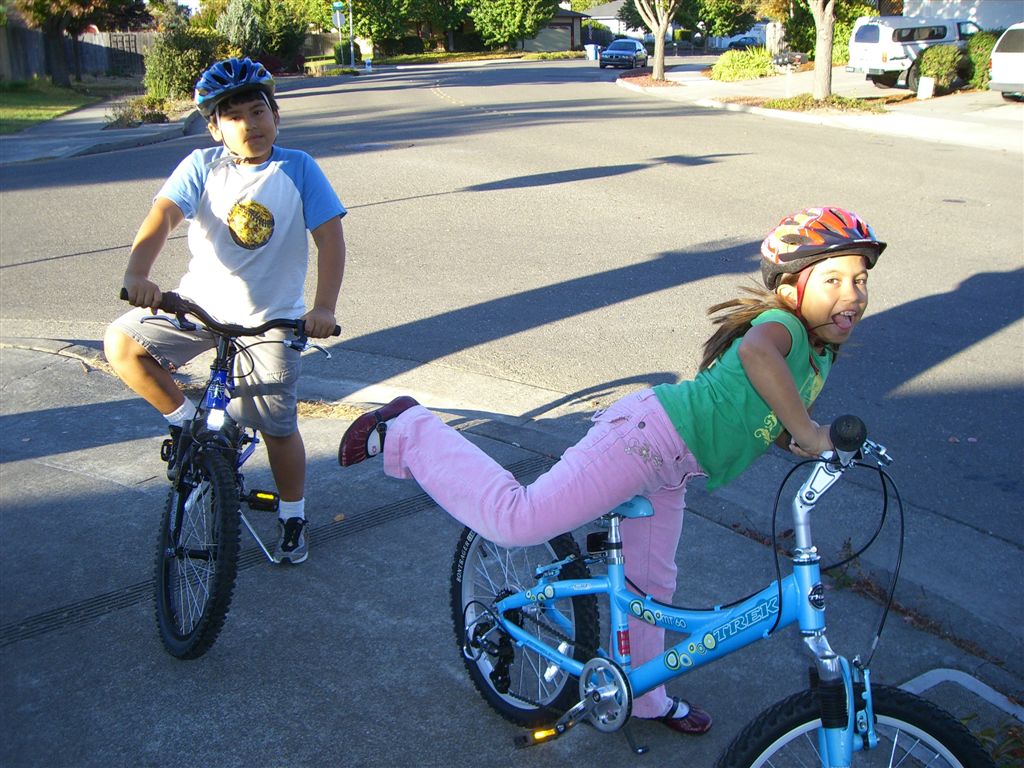 We went for a ride on our bicycles to look at houses decorated for Halloween.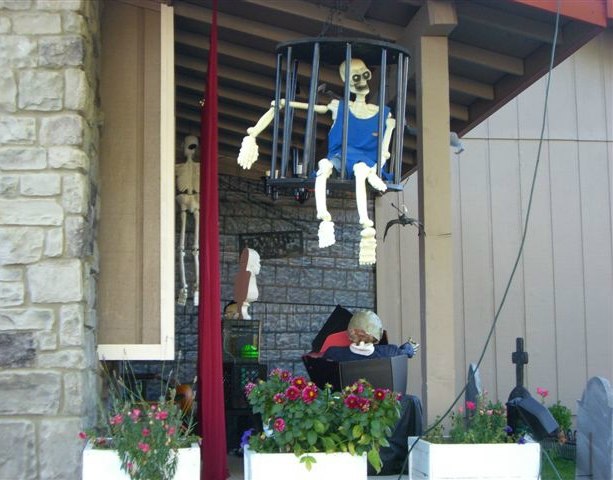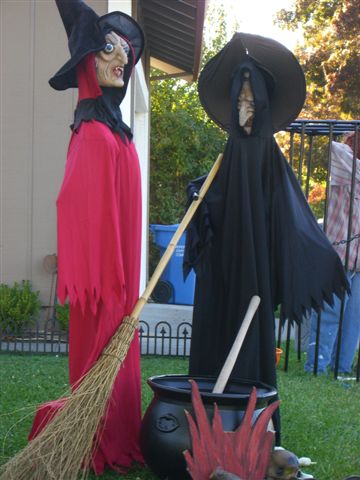 Here are some of the decorations.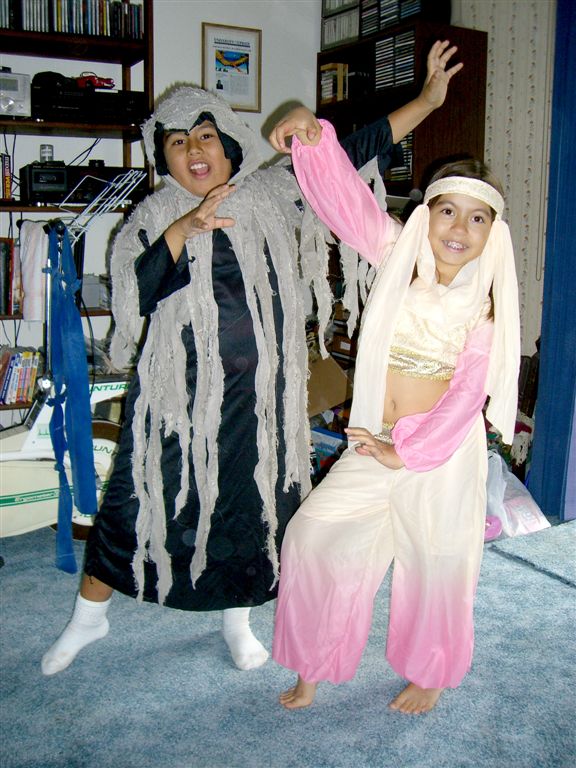 Here are Zak and Sofi in their Halloween costumes.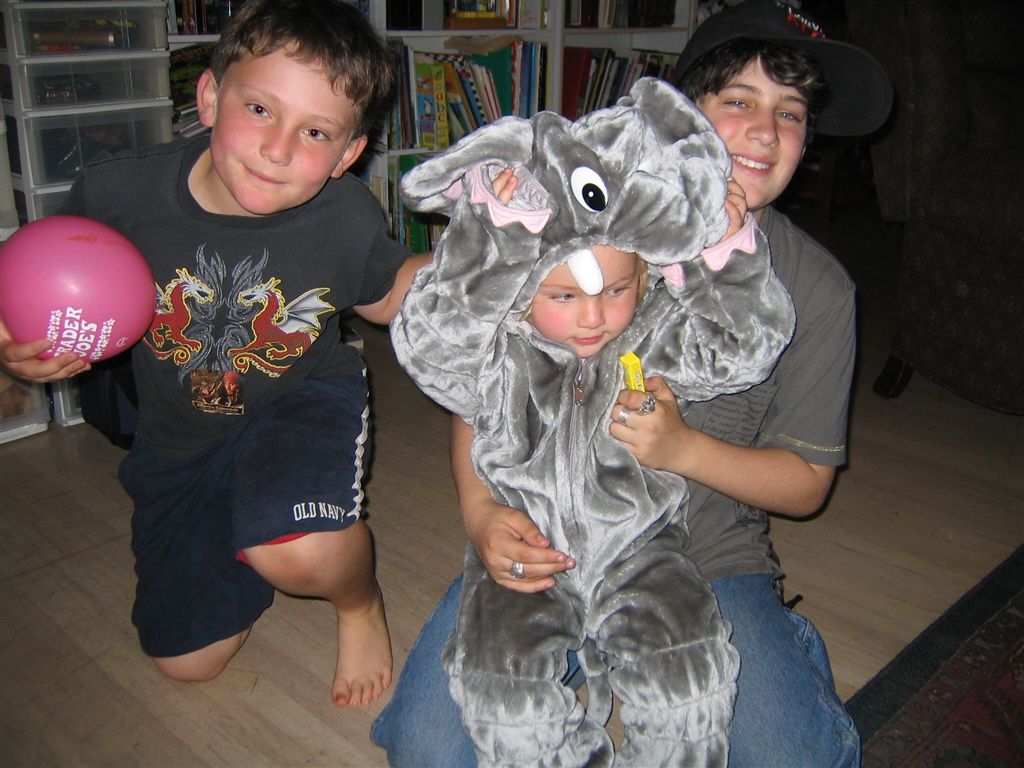 Francisco and Cassidy with Isabelle in her costume. It was an elephant.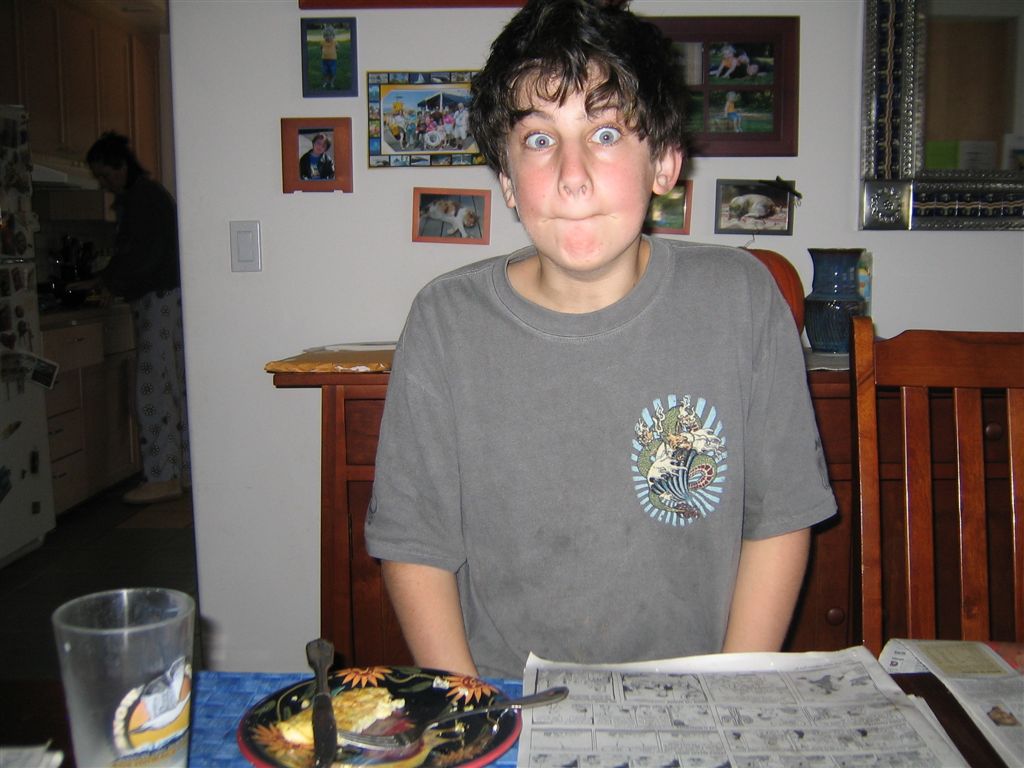 If this were a Warner Brother's cartoon, Granny would now order Cassvester to spit out the Tweety Bird.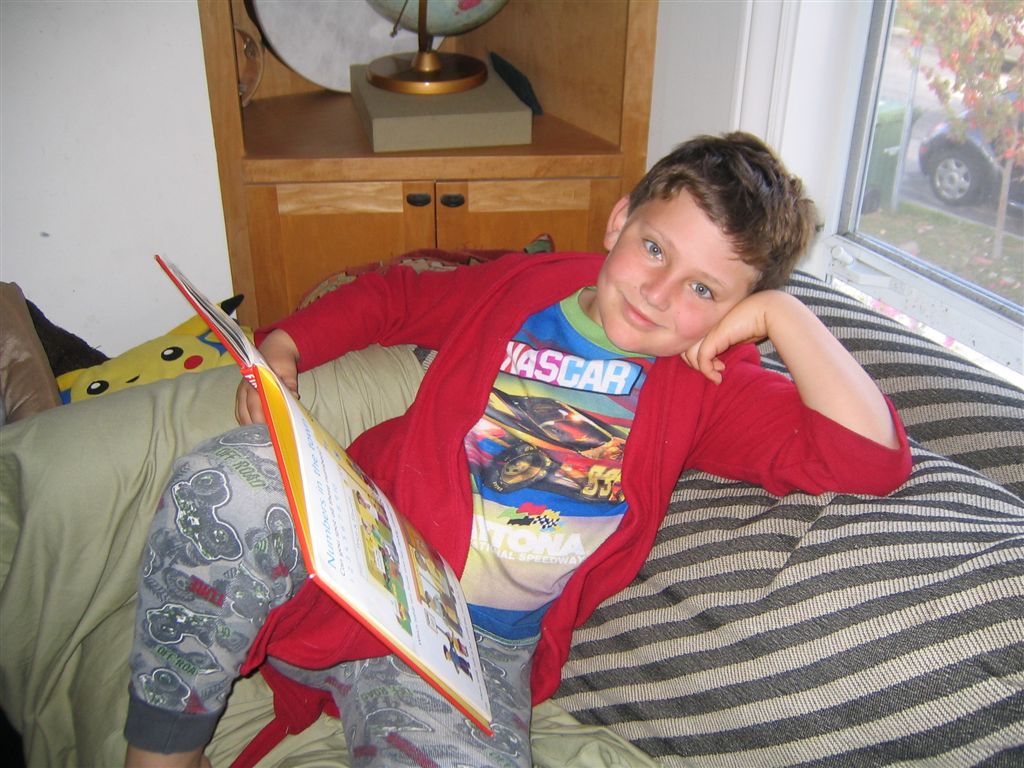 Francisco reading -- he does a lot of that.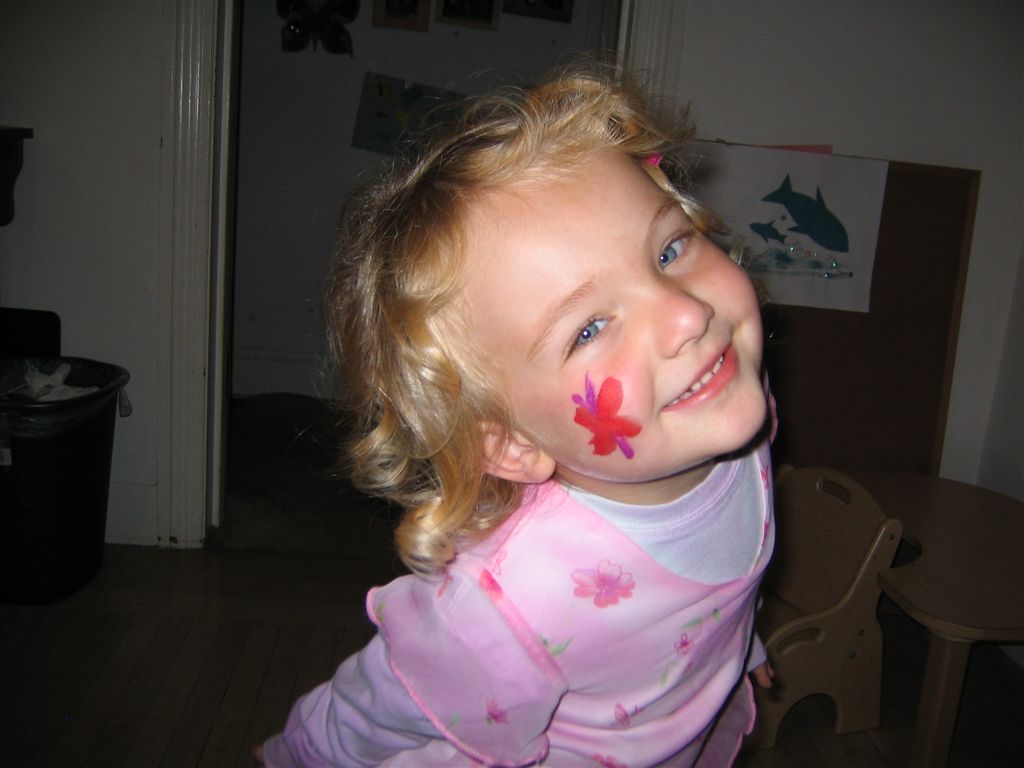 Isabelle and her butterfly face.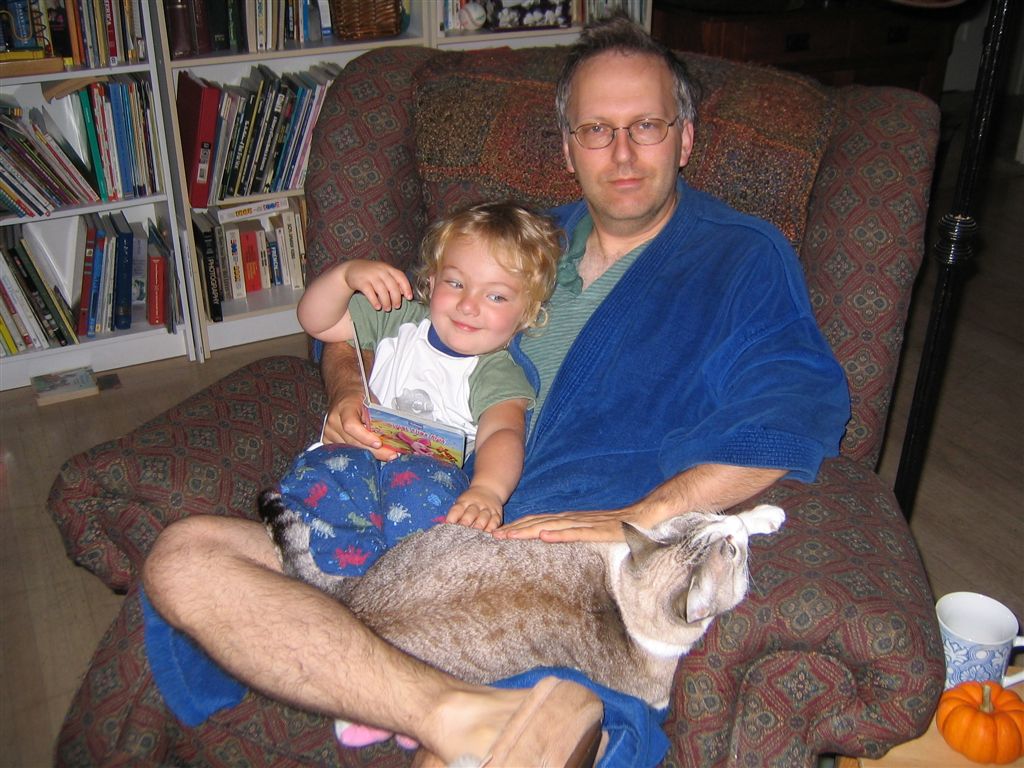 Isabelle, Eric, and Chi on a Sunday morning. It's hard to tell which of them enjoys these moments more.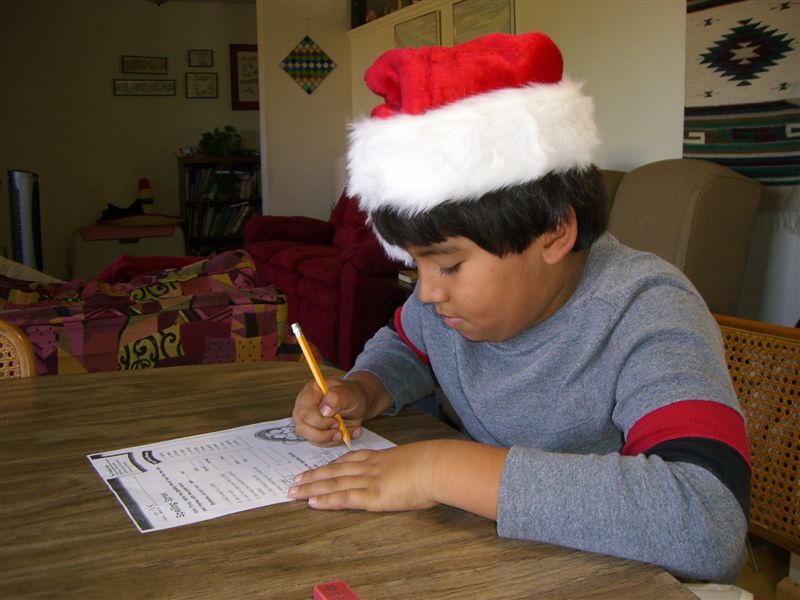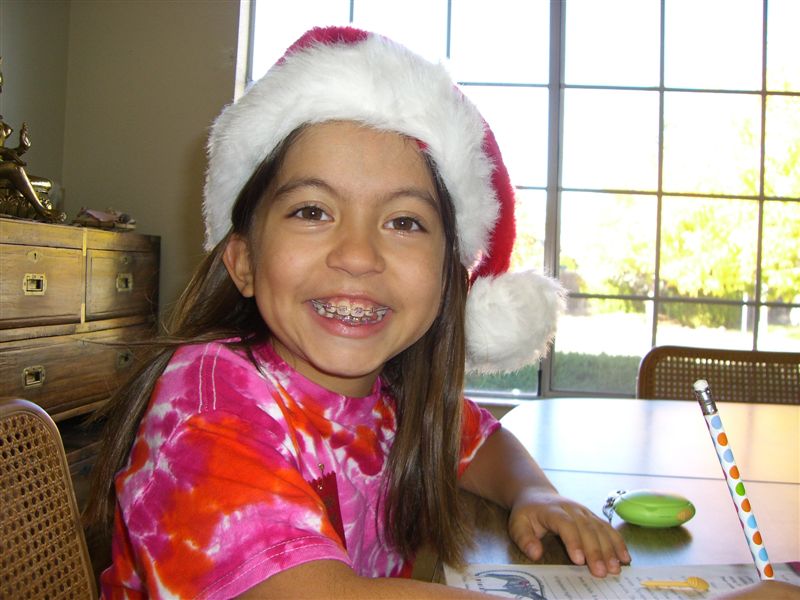 Zak and Sofi doing homework, but possibly thinking of something else...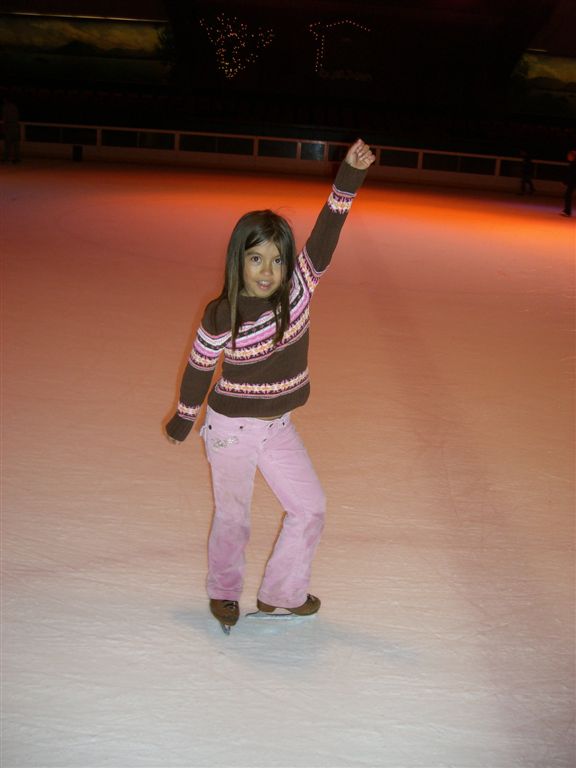 Sofi ice skating. Both Sofi and Zak have been going to Snoopy's Home Ice about once a week this fall.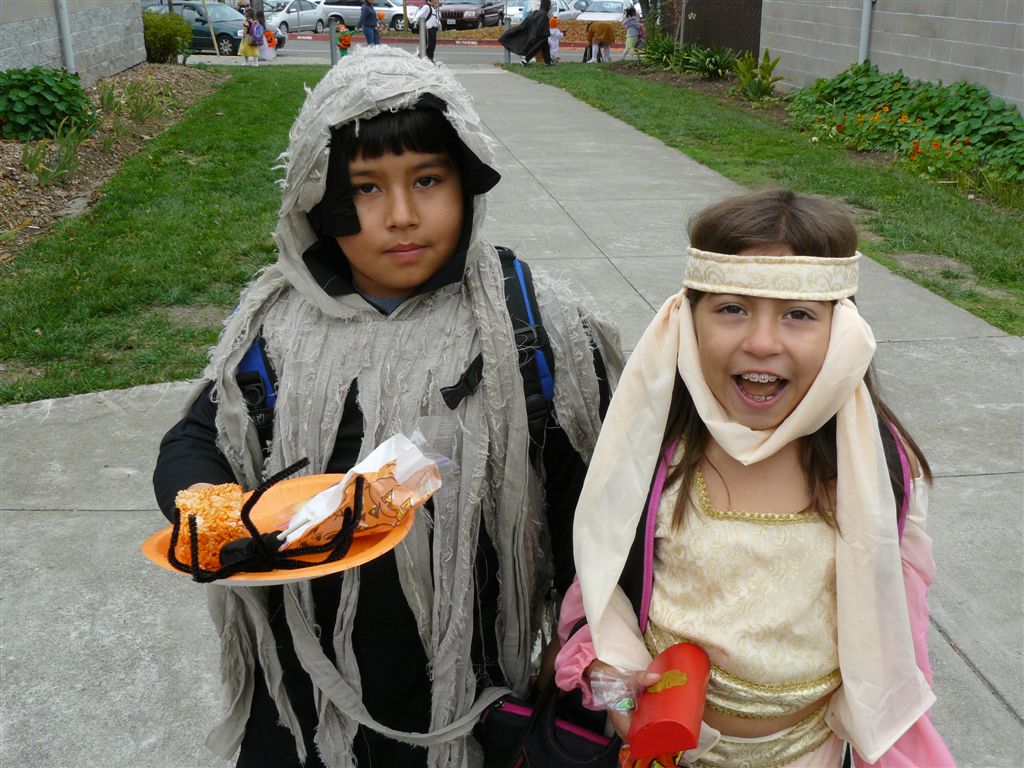 Zak and Sofi at their school's Halloween parade.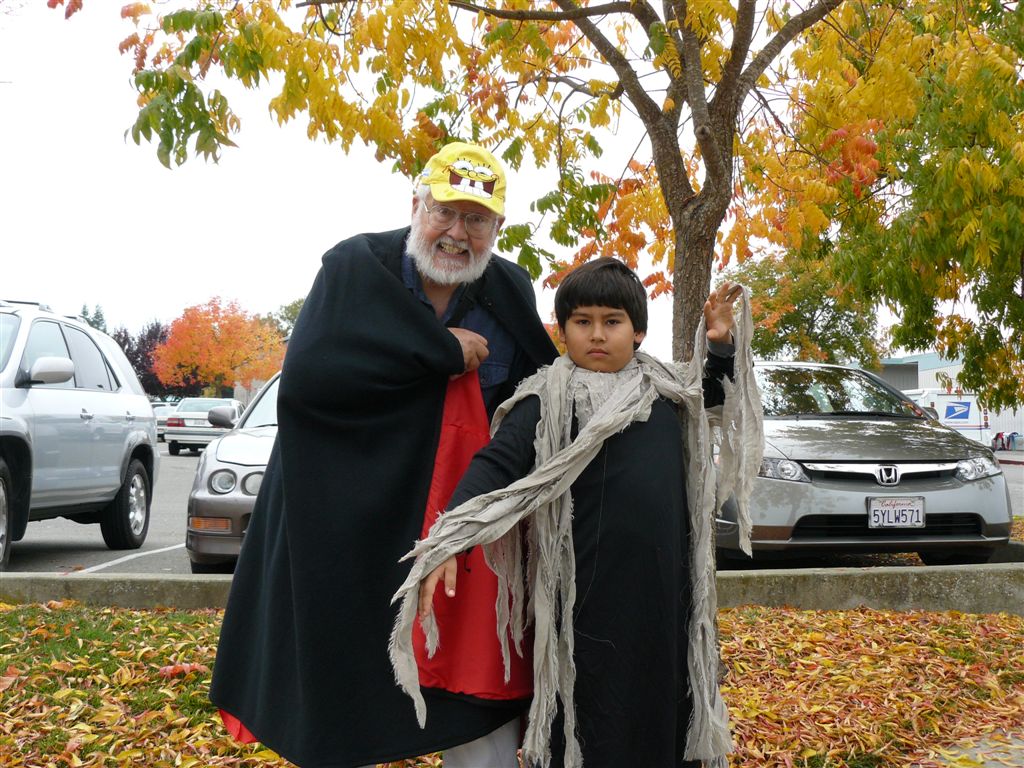 Grandpa came as Sponge Bobula as well as the unofficial official school photographer and videographer. Many of the parents and teachers also come in costume.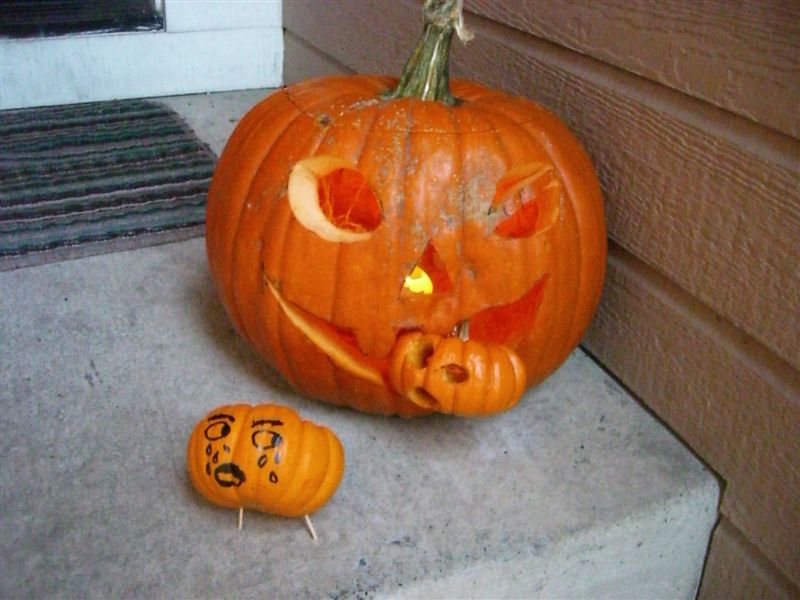 One of our pumpkins was a cannibal.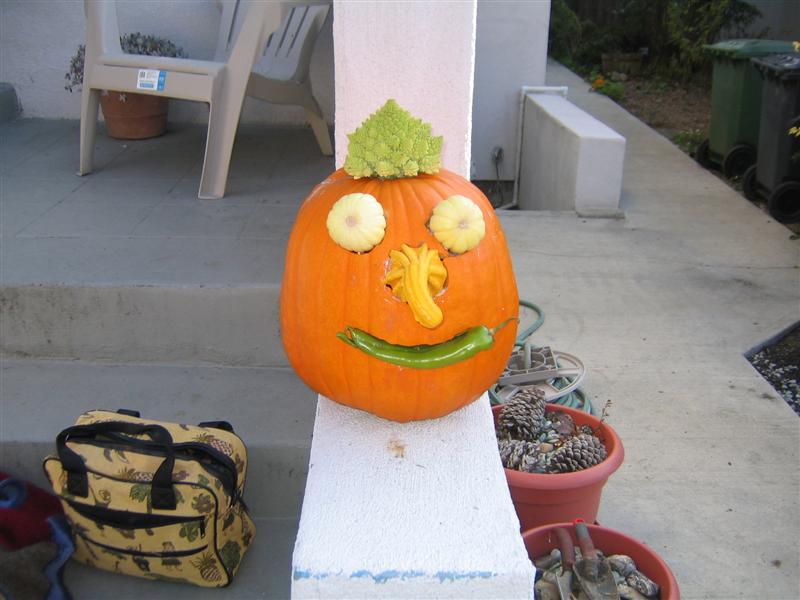 Cassidy is also a creative pumpkin designer.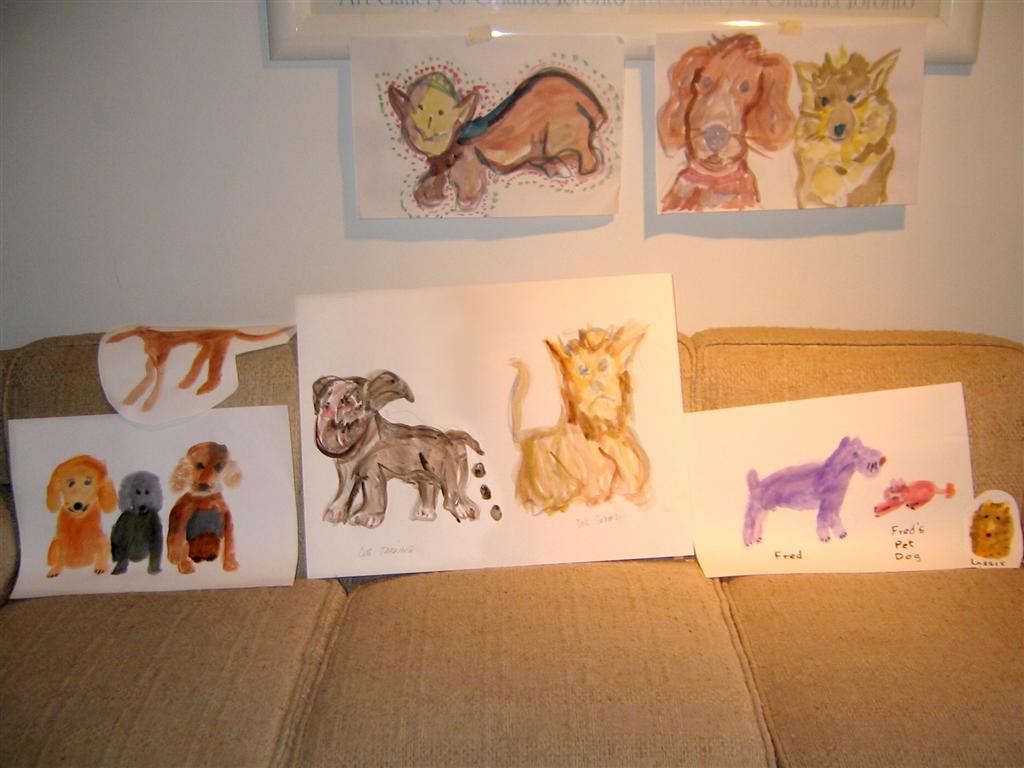 Judy visited Rosemary. The two of them painted dogs.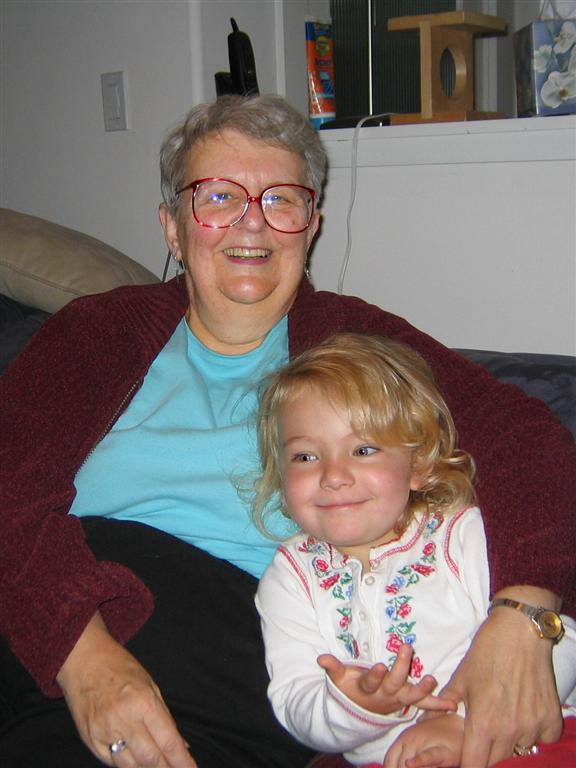 Grammy and Isabelle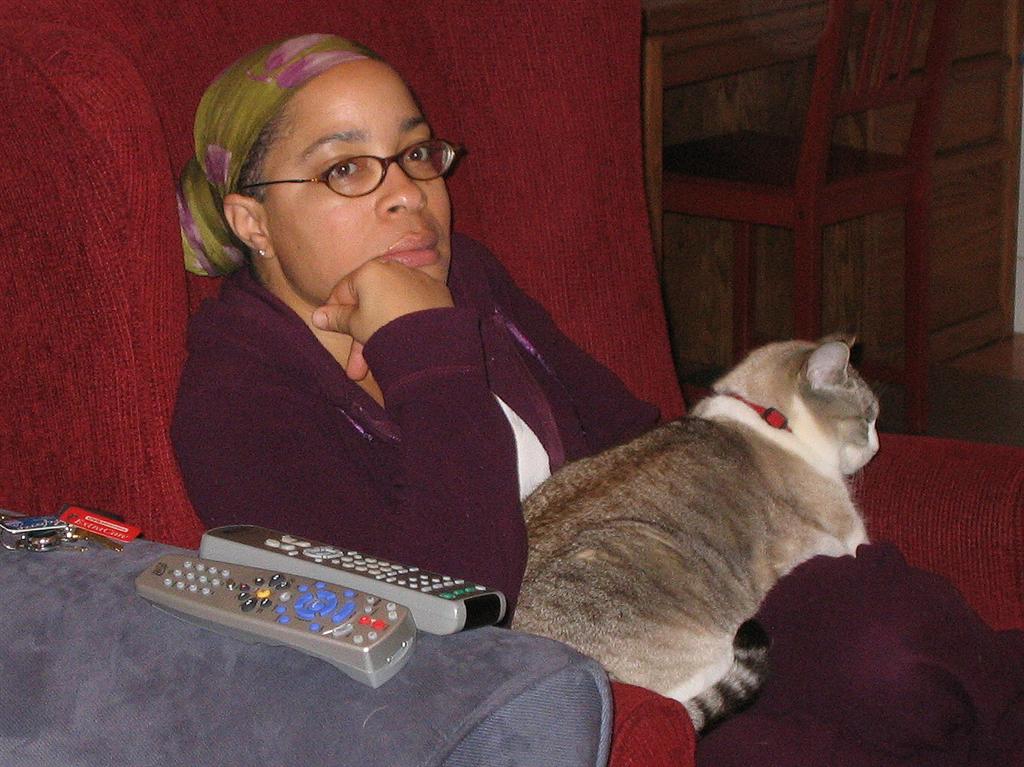 Tosh and Chi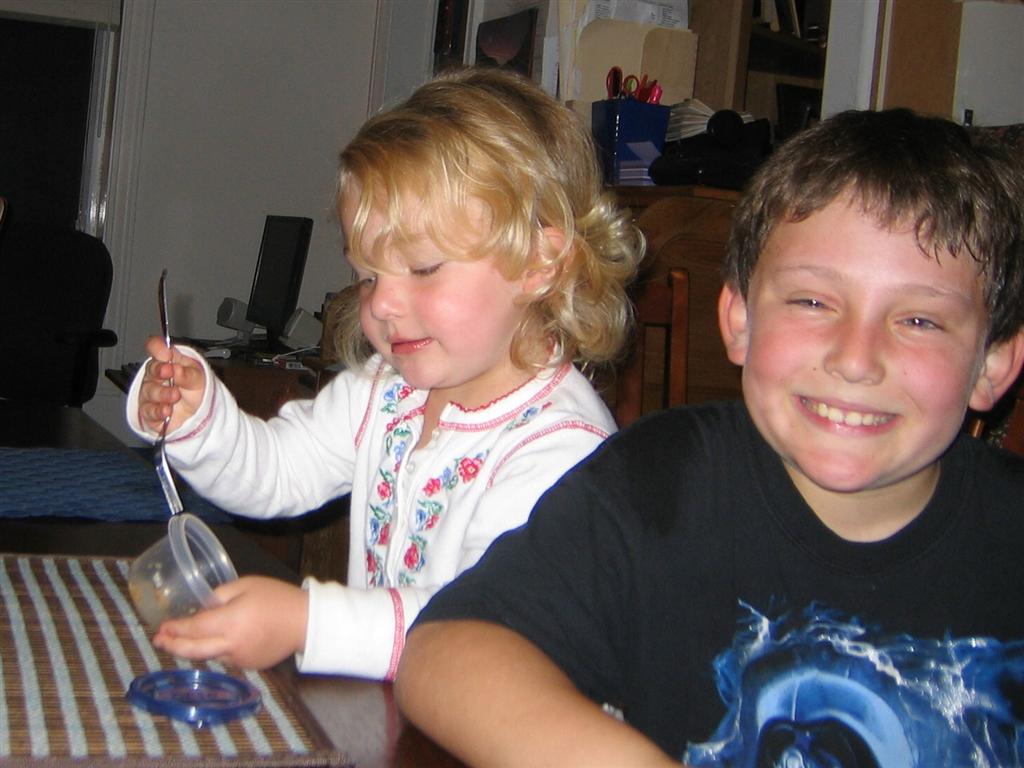 Isabelle and Francisco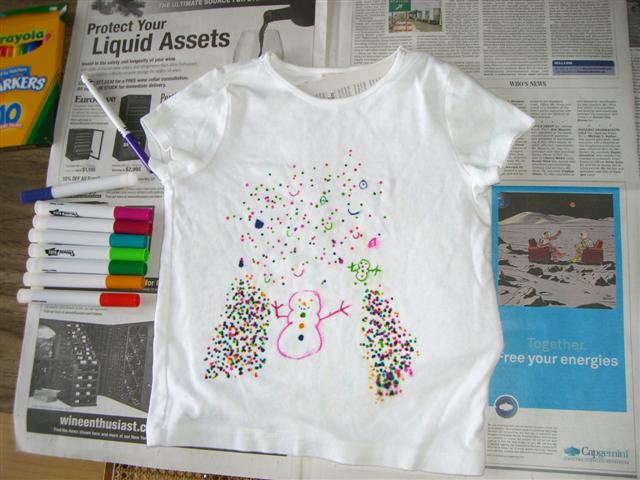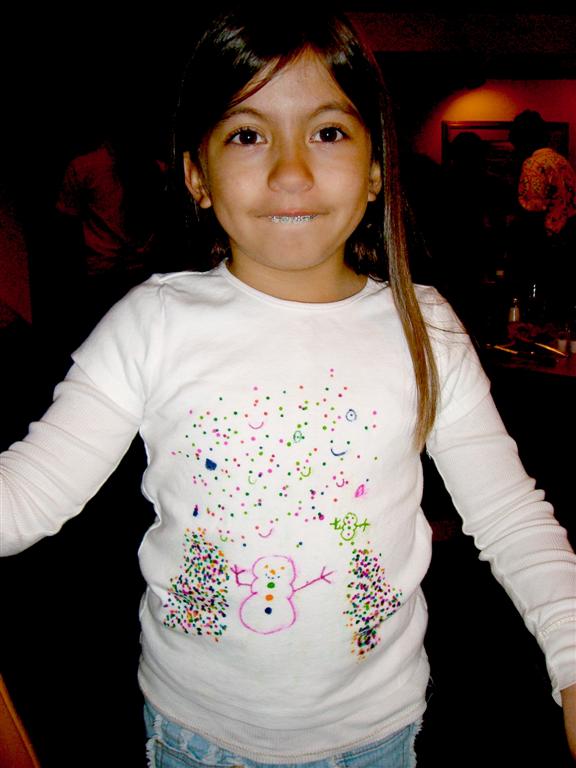 Sofi forgot to bring her special skating outfit one day, so she made a new one.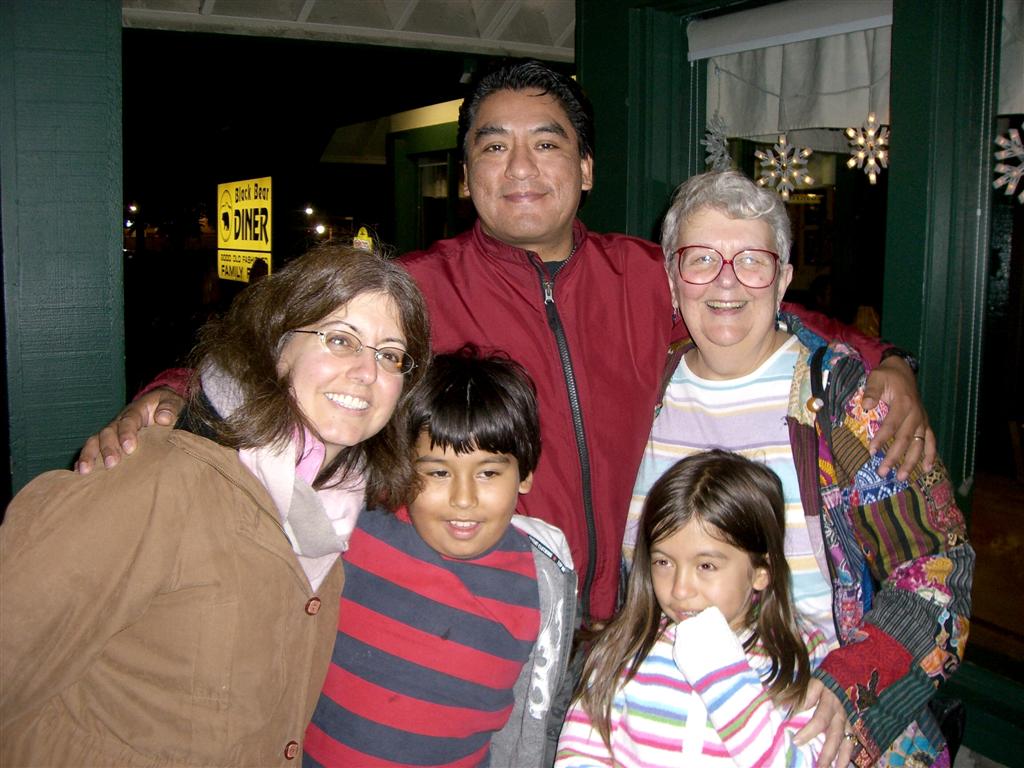 We went to the Black Bear Diner on Edmundo's birthday.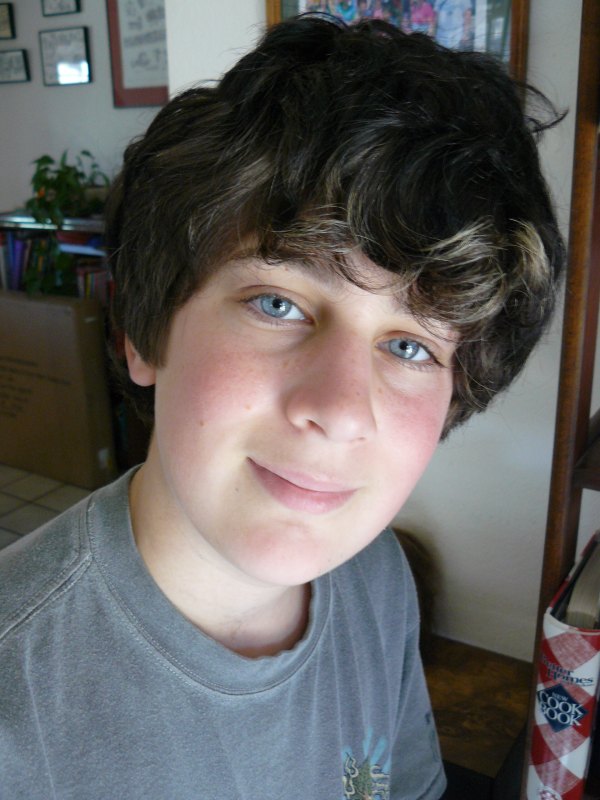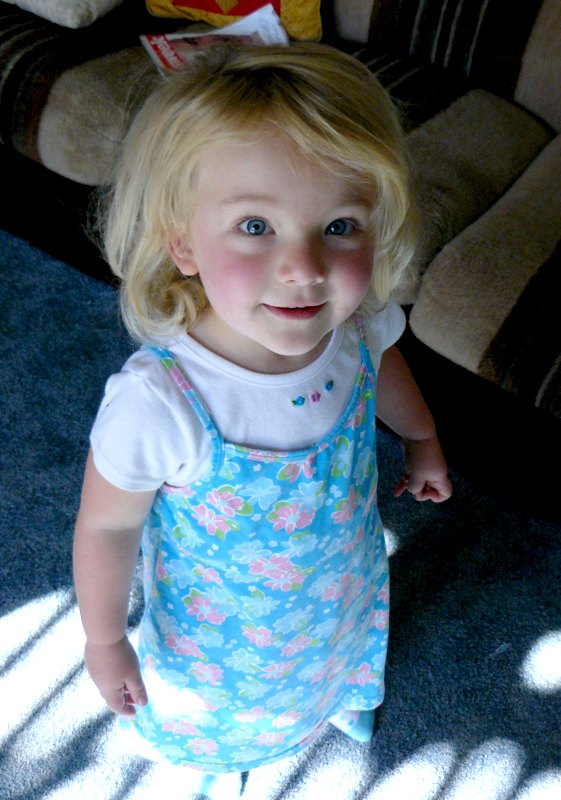 Cassidy and Isabelle on Thanksgiving Day. We all got together at Grammy & Grandpa's house.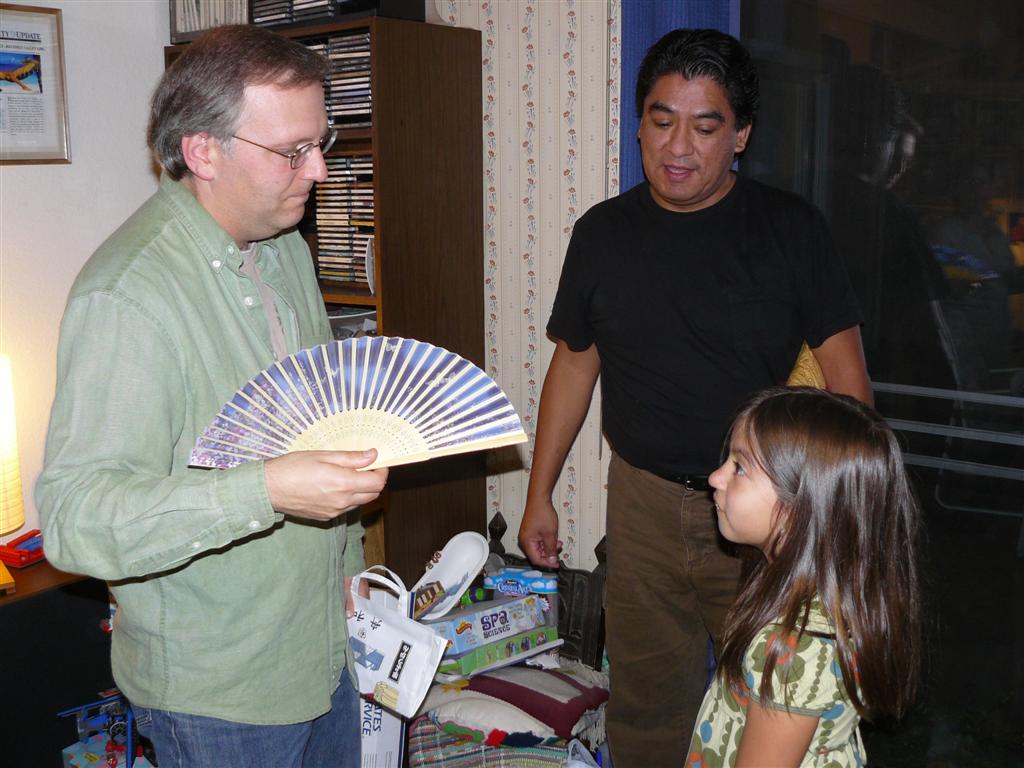 Eric went to Tokyo. He brought back a fan for Sofi...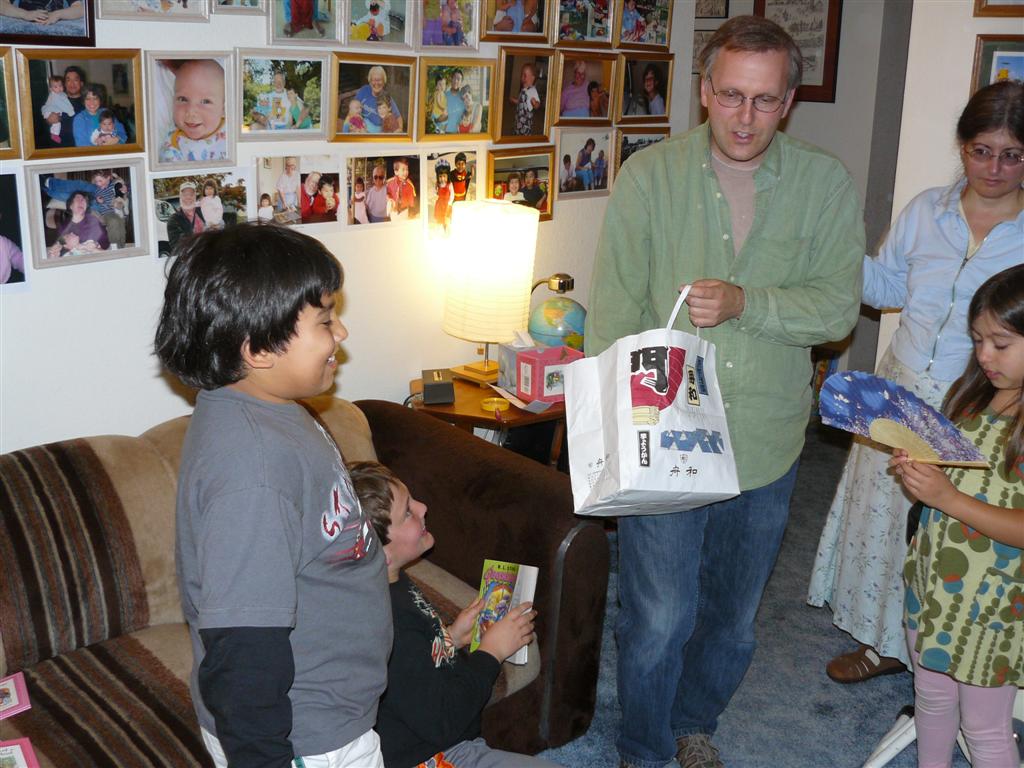 ...and an action figure for Zak.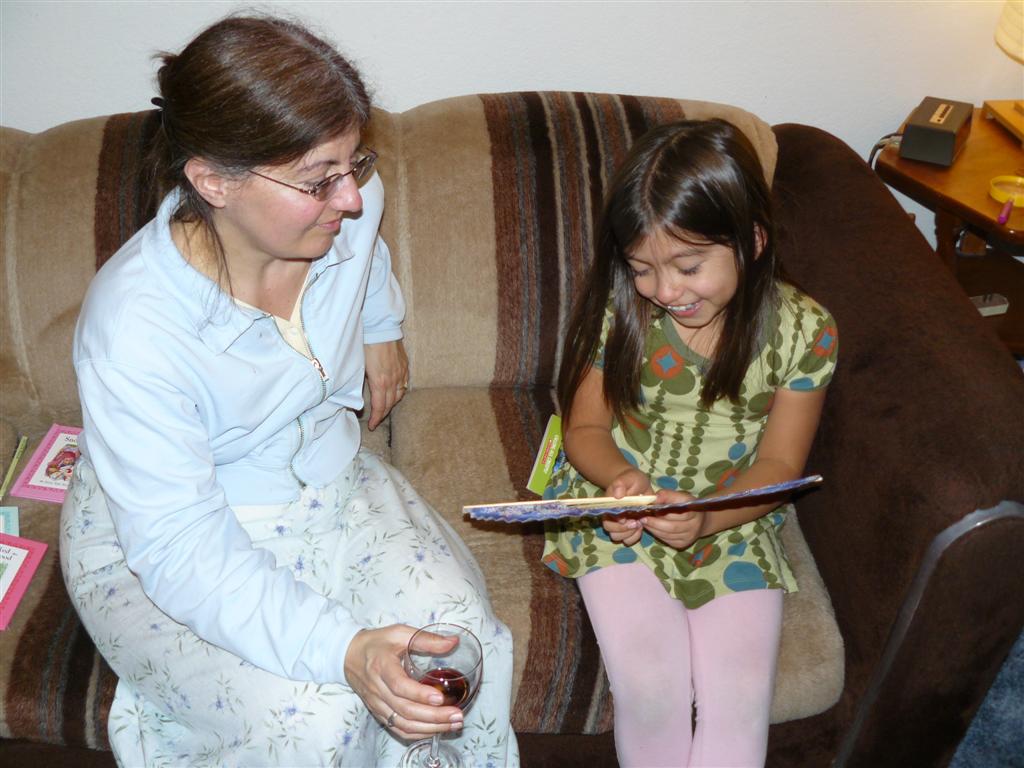 Suzy and Sofi examine the fan...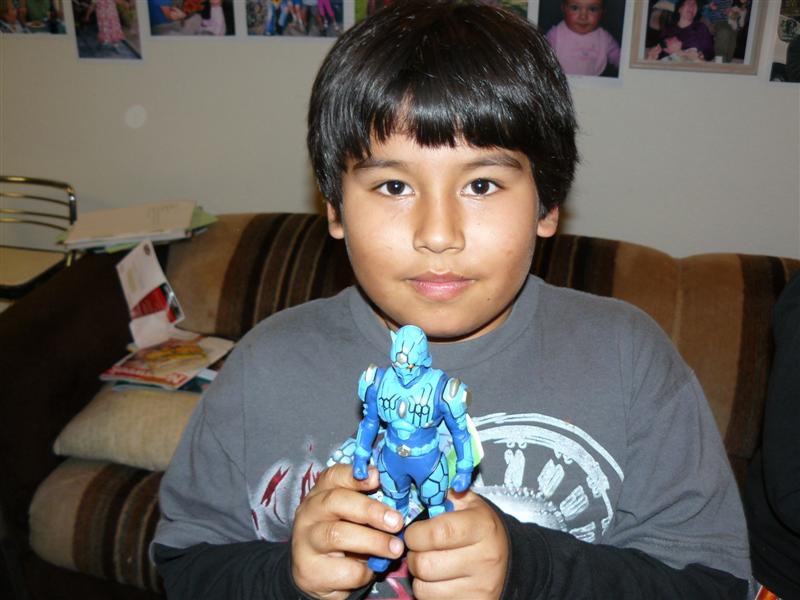 ...and Zak holds his monocular action figure.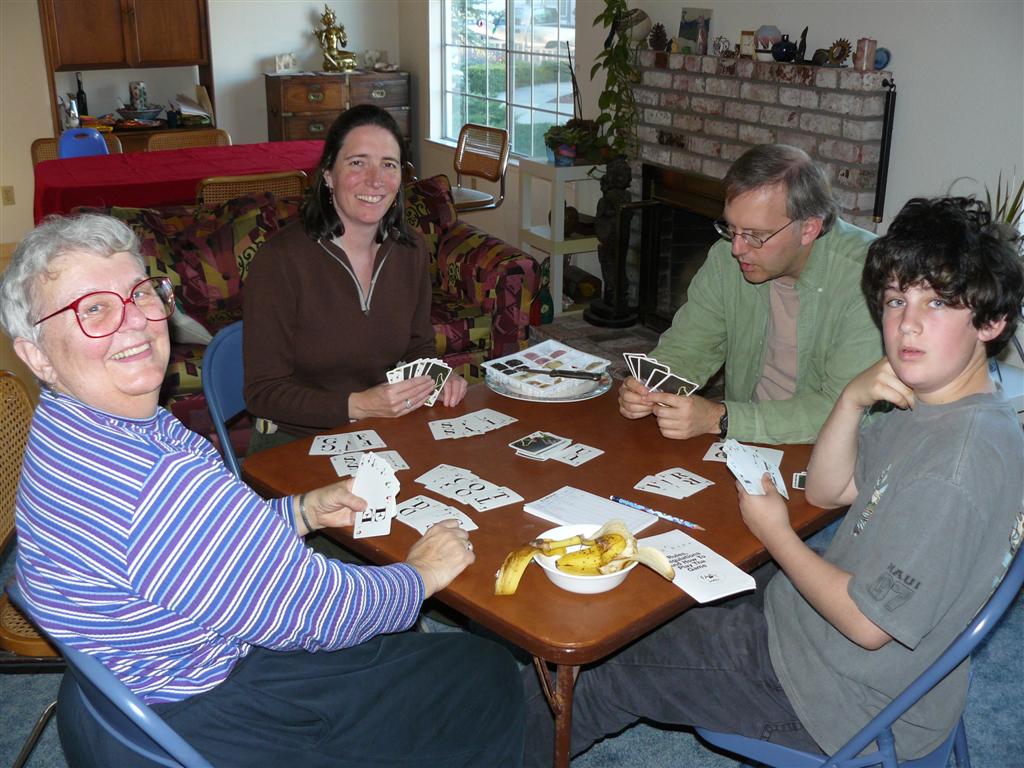 Some people played cards.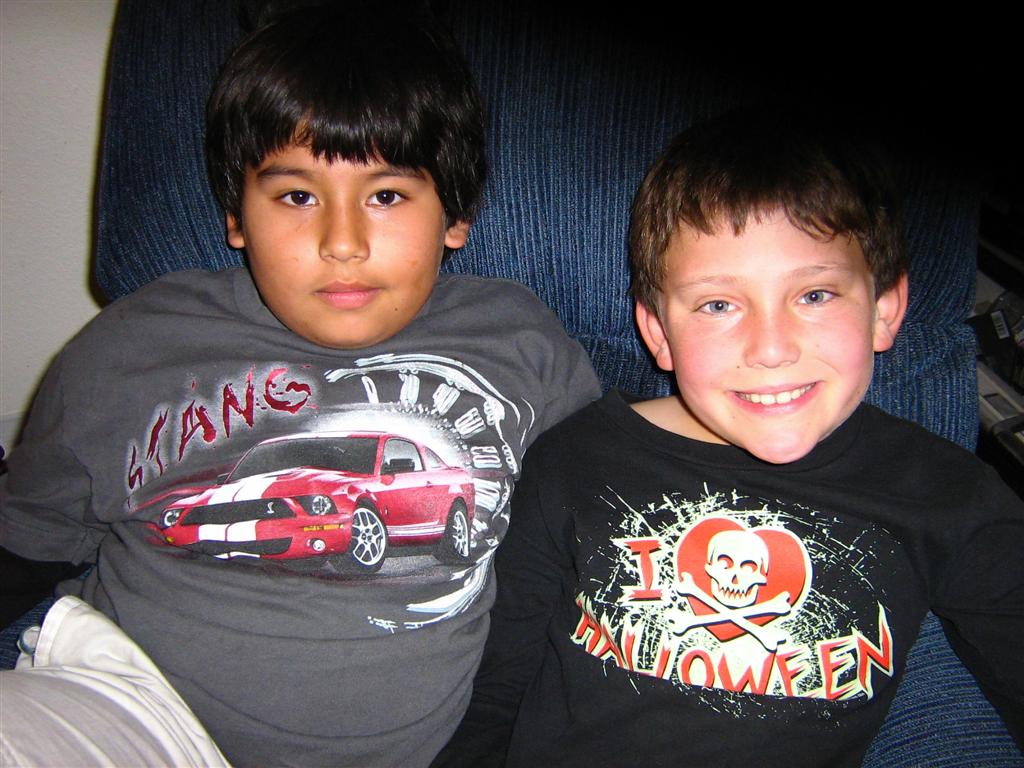 Sandra took this picture of Zak and Francisco sharing Grandpa's recliner.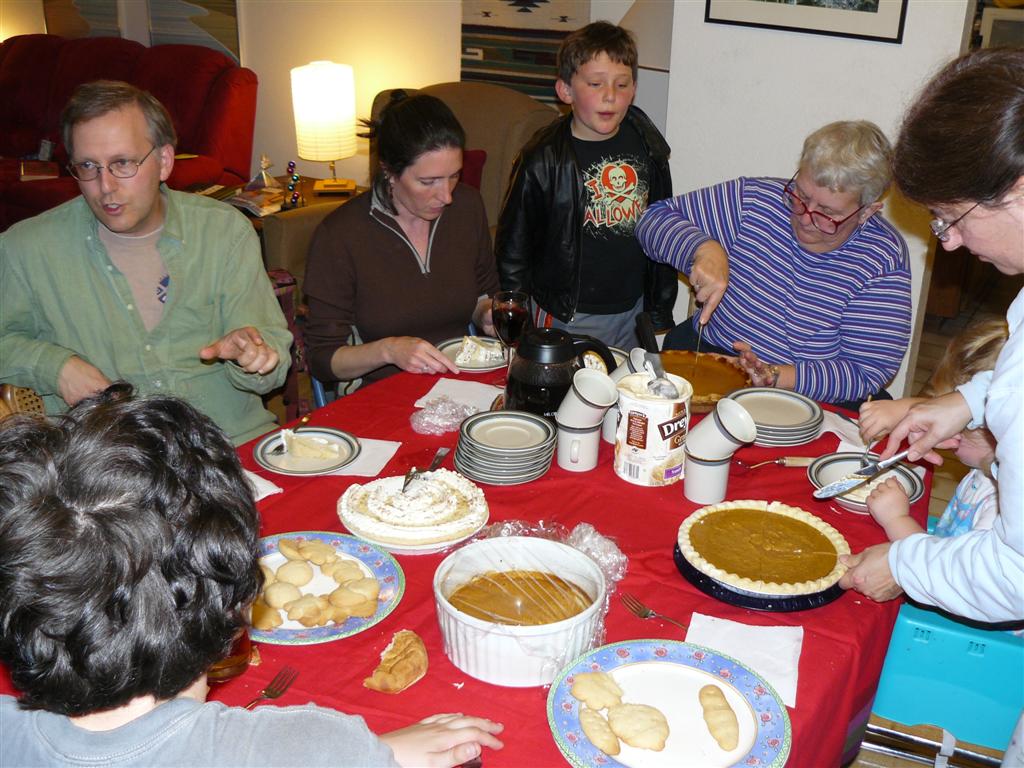 After the turkey came dessert. Pumpkin and Egg-Nog pies from Sandra, Suzy, and Grammy, and cookies made by Sofi.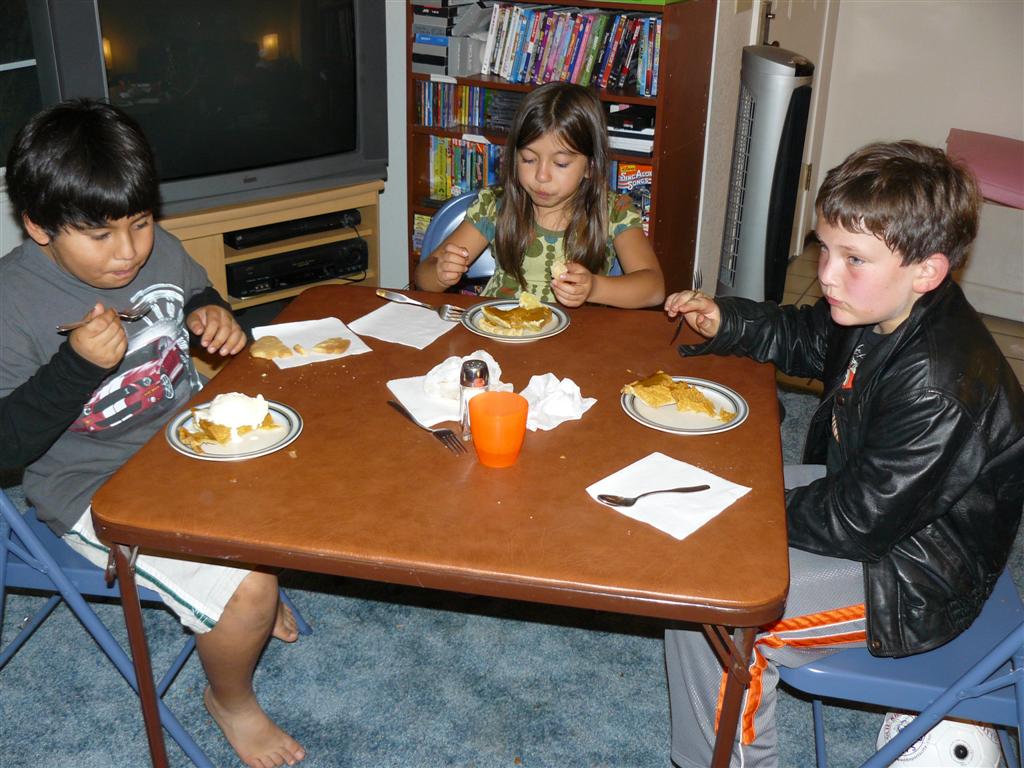 Zak, Sofi, and Francisco had a table all to themselves.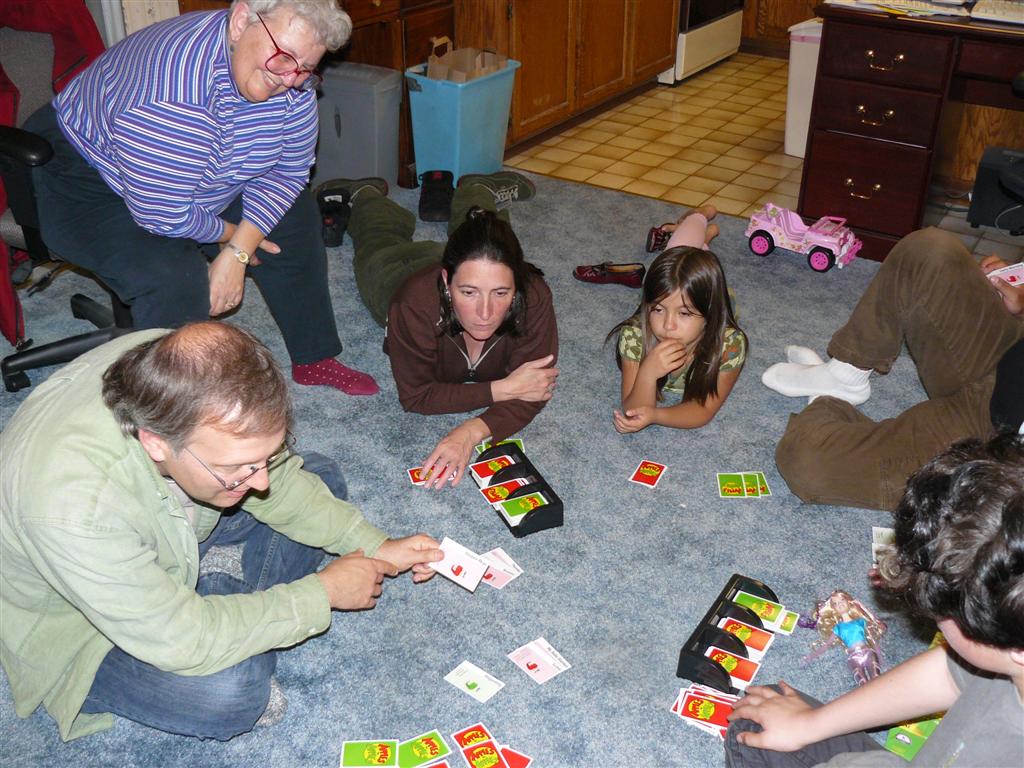 A card game on the floor...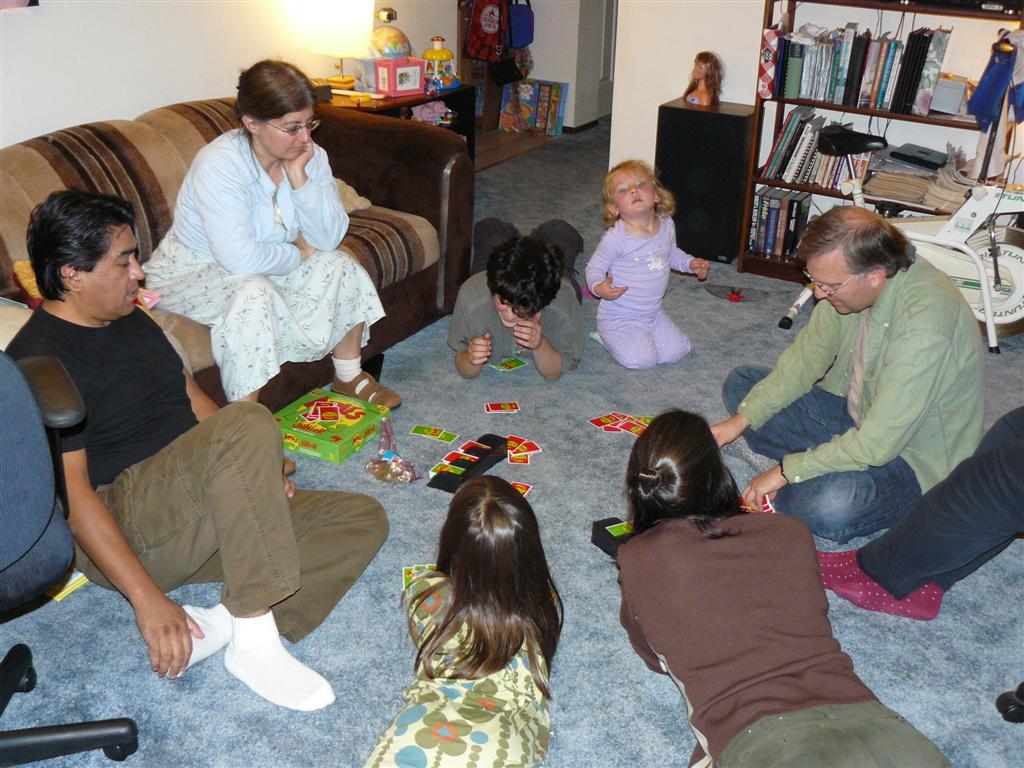 ...from two points of view.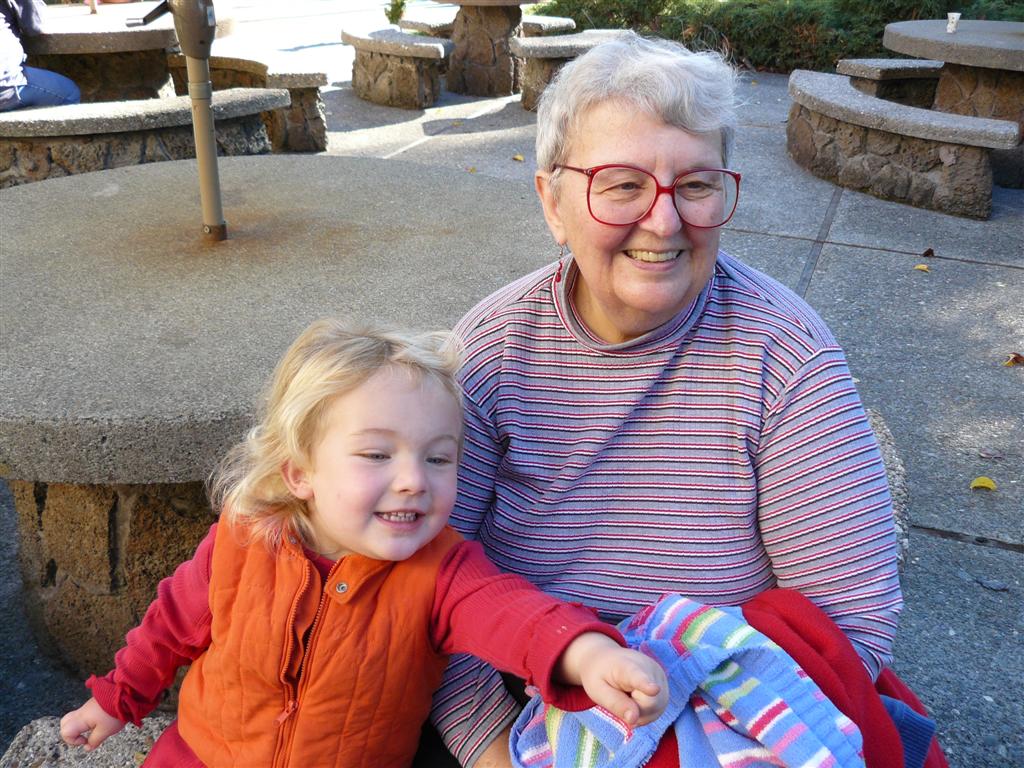 We all went to the ice arena on Friday. It was a warm day. Isabelle and Grammy spent some time outside.

Edmundo and Francisco putting on skates.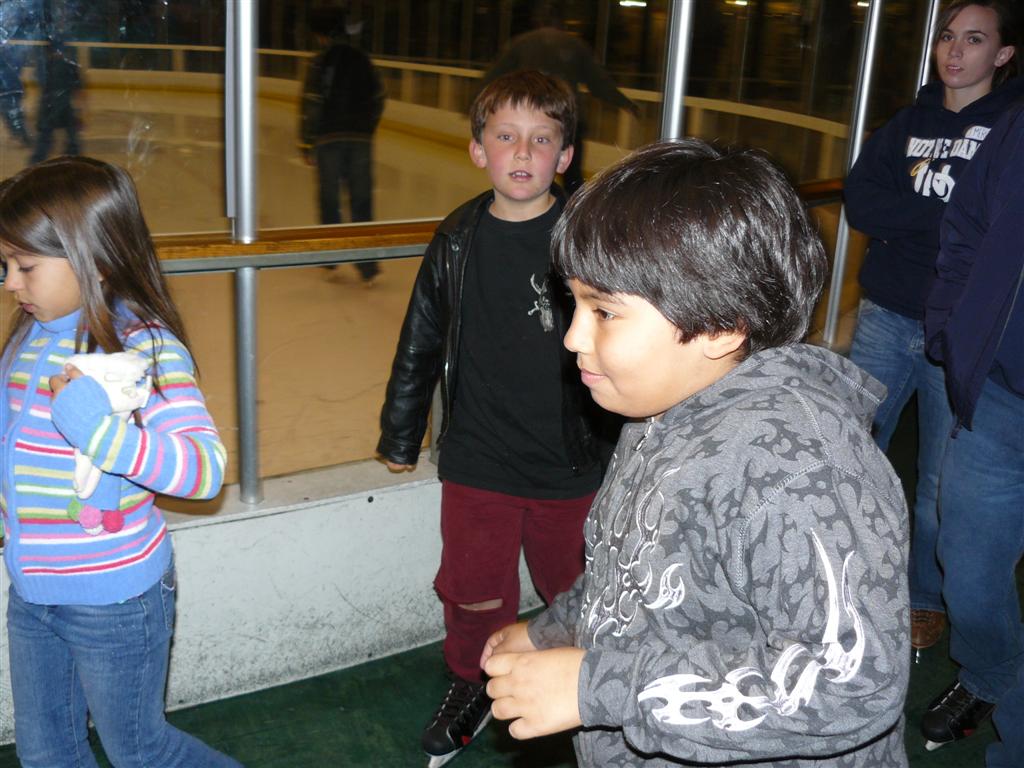 Sofi, Francisco, and Zak enter the ice arena.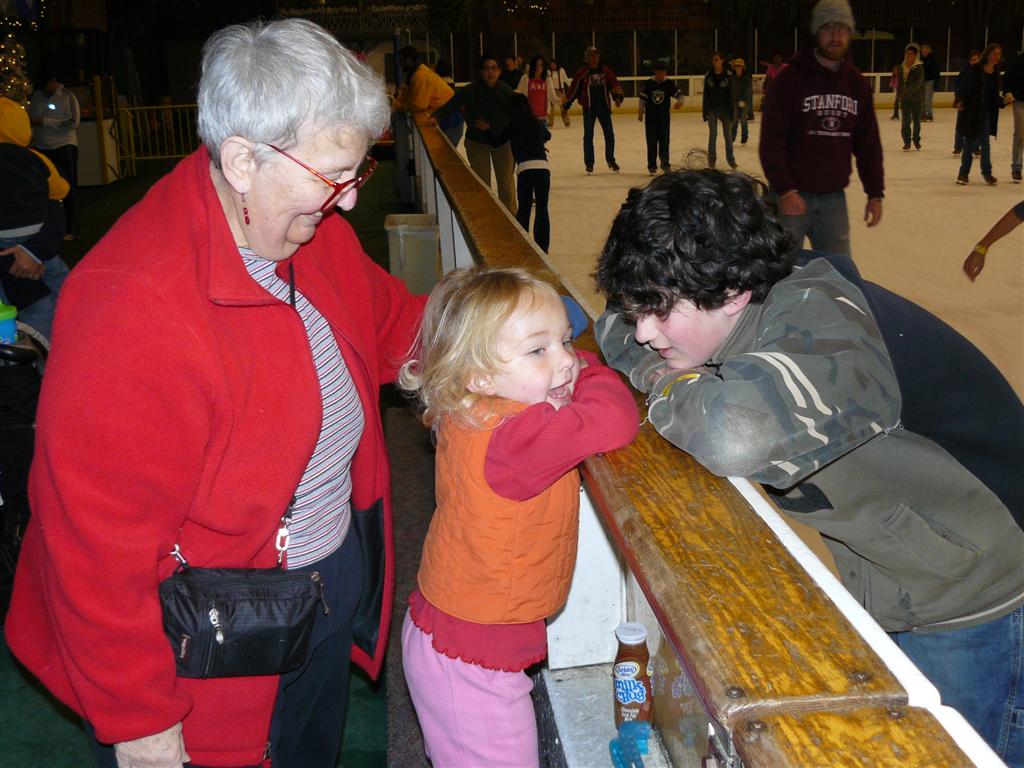 Cassidy takes a break with Grammy and Isabelle.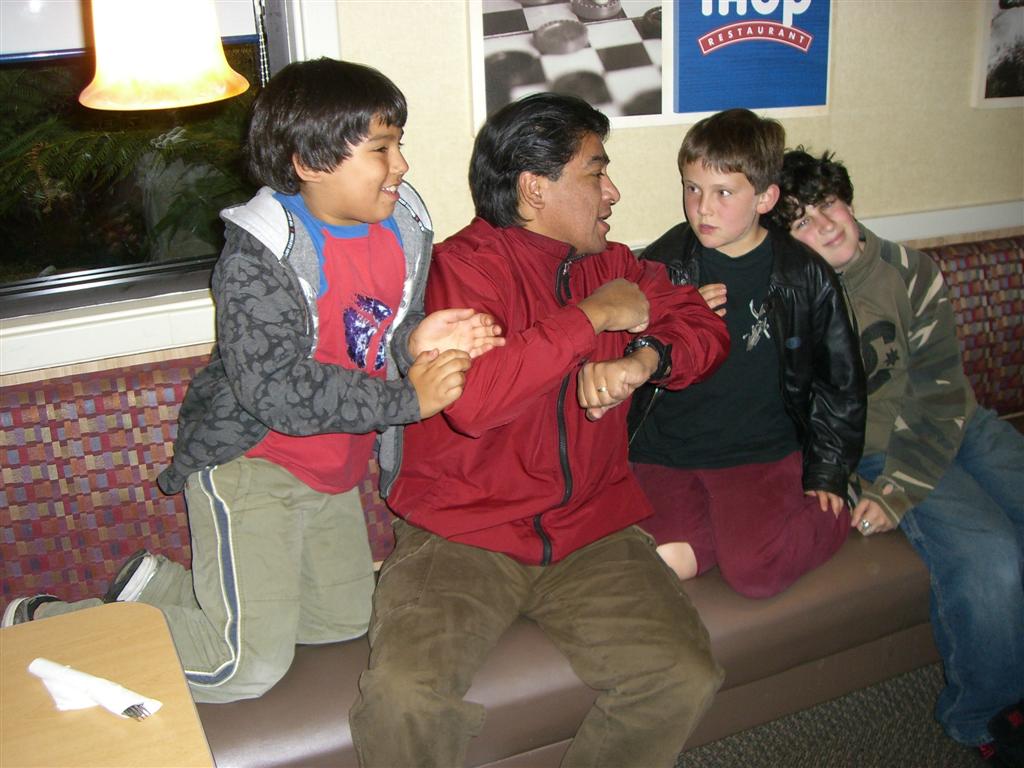 Later we had dinner at IHOP. The boys ganged up on Edmundo.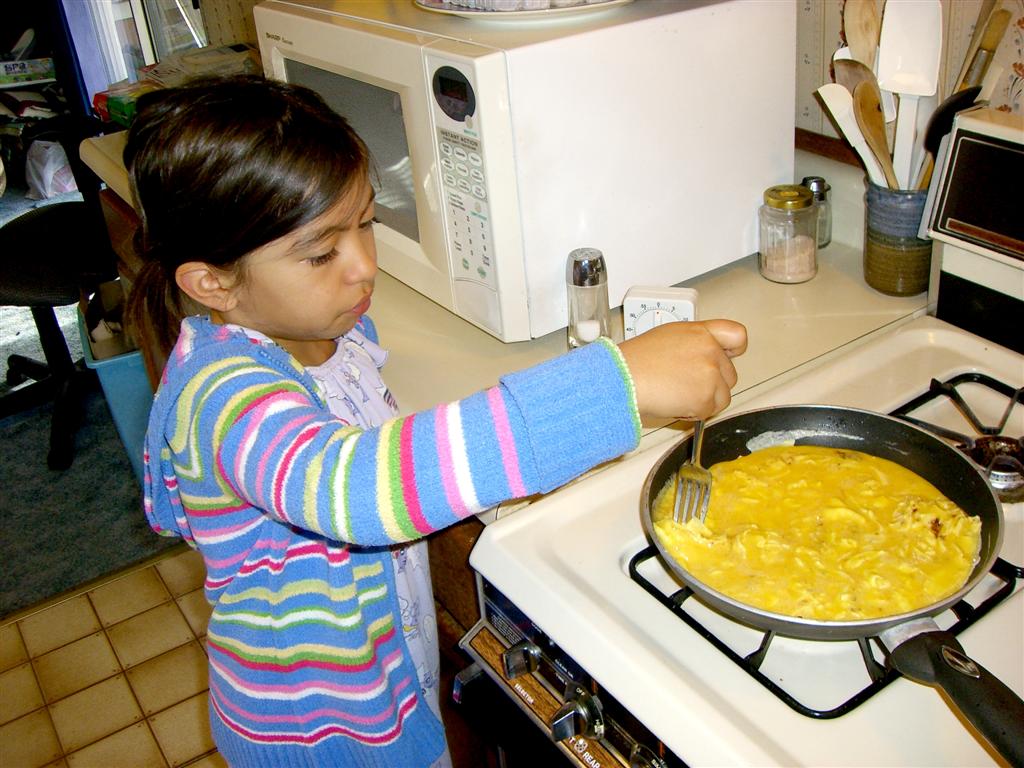 On Saturday morning we had a big breakfast. Sofi cooked scrambled eggs with cheese. She also cooked the bacon.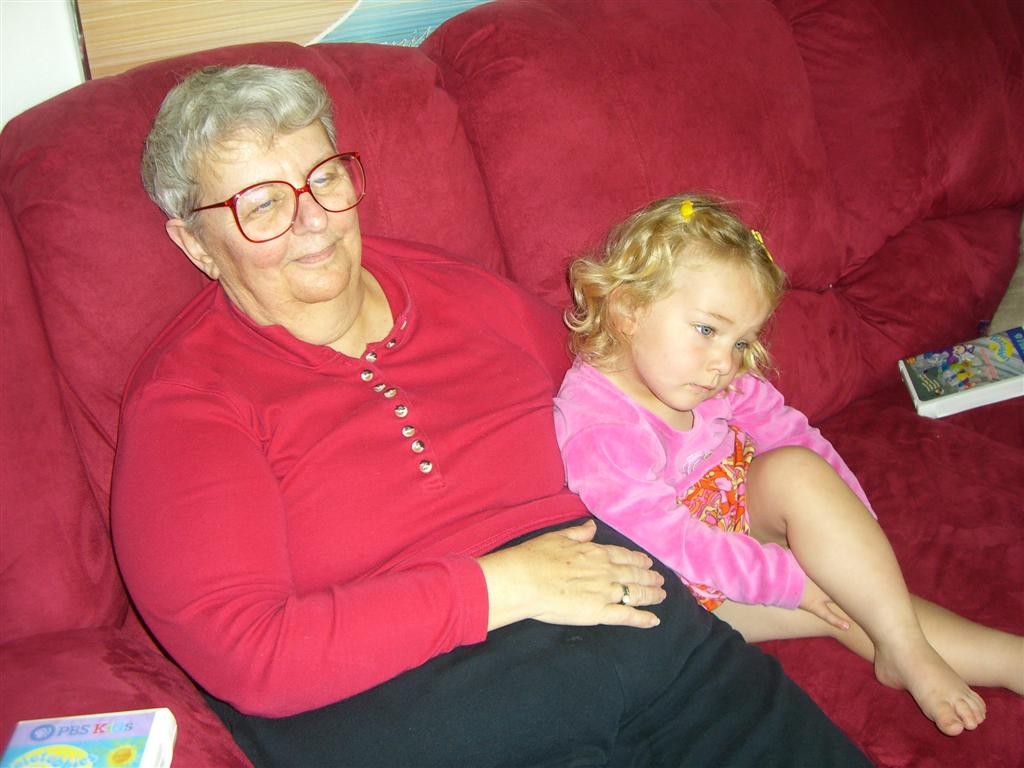 Isabelle loves the Teletubbies.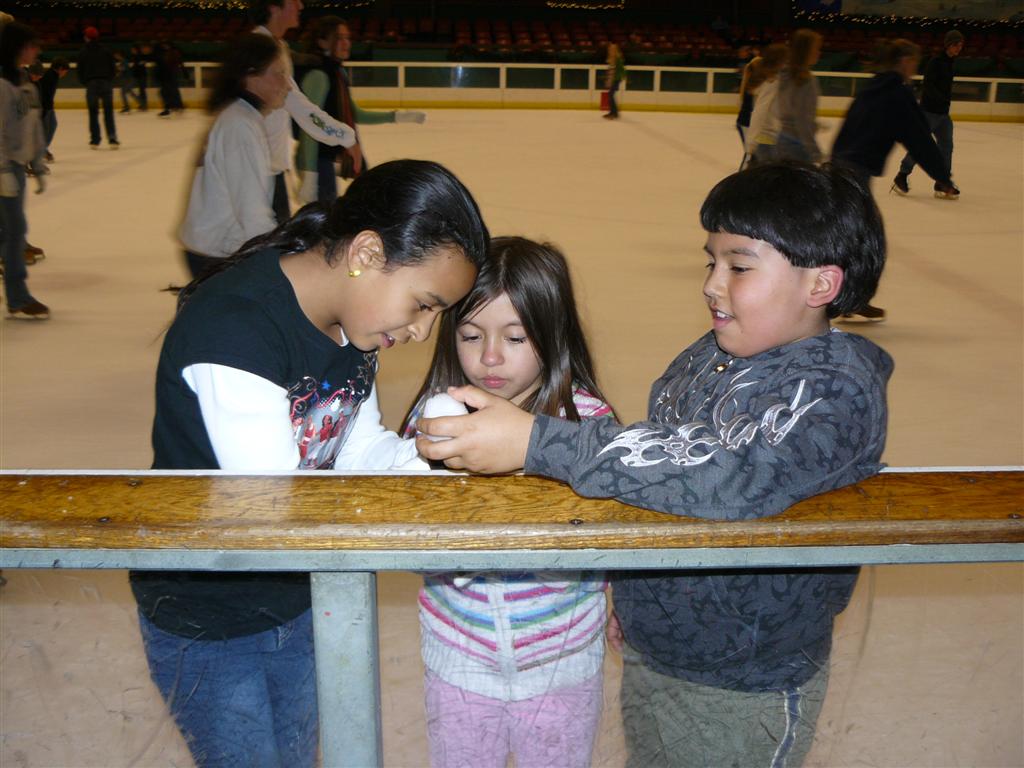 the following week Sofi and Zak went skating with their friend, Marissa. Zak made a snowball out of ice shavings on his skates.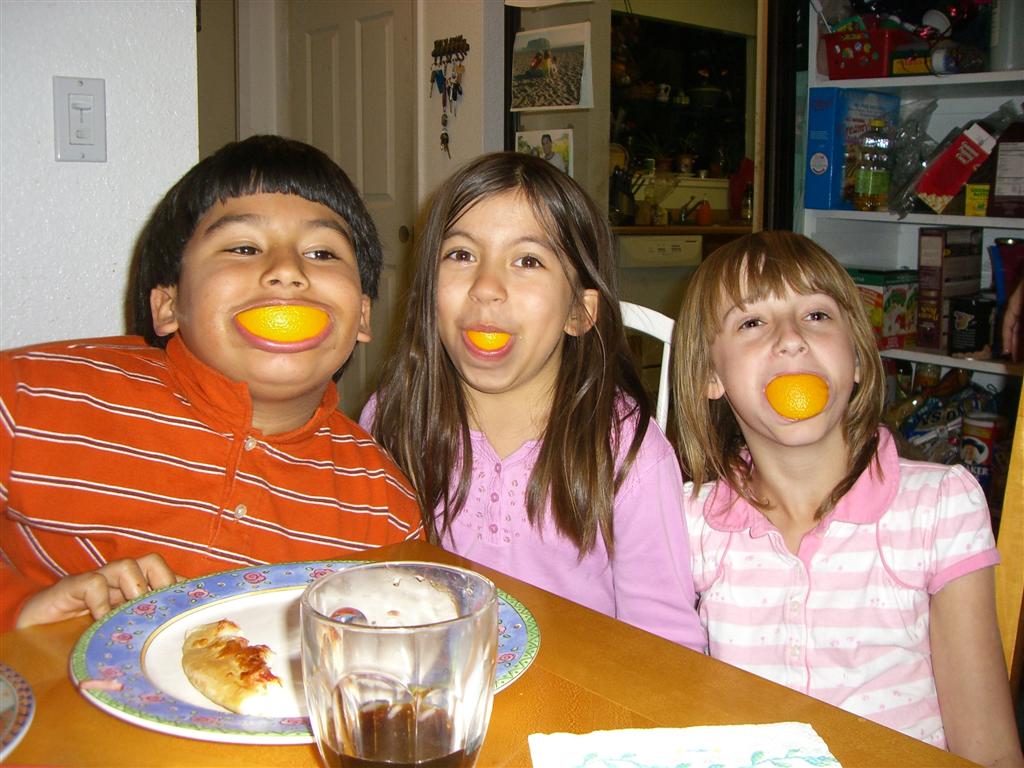 Kendall visited Sofi and Zak for an overnight. They had pizza and oranges for dinner.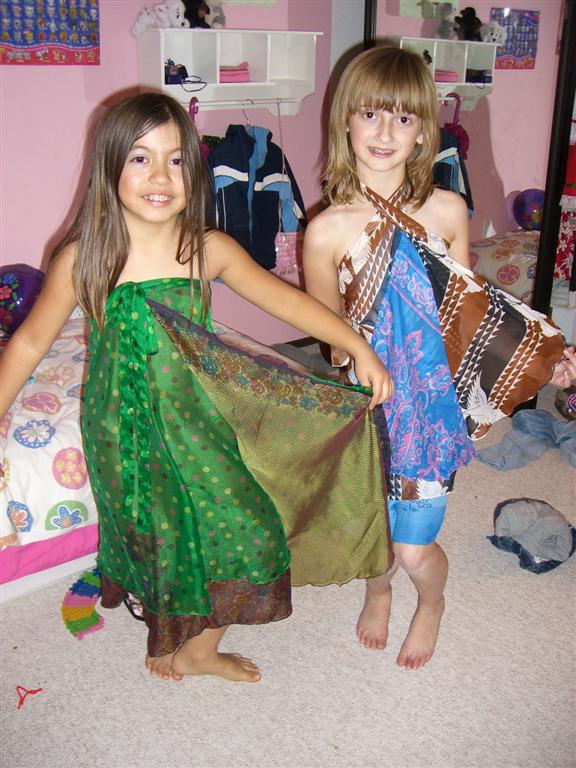 Sofi and Kendall tried on sarongs.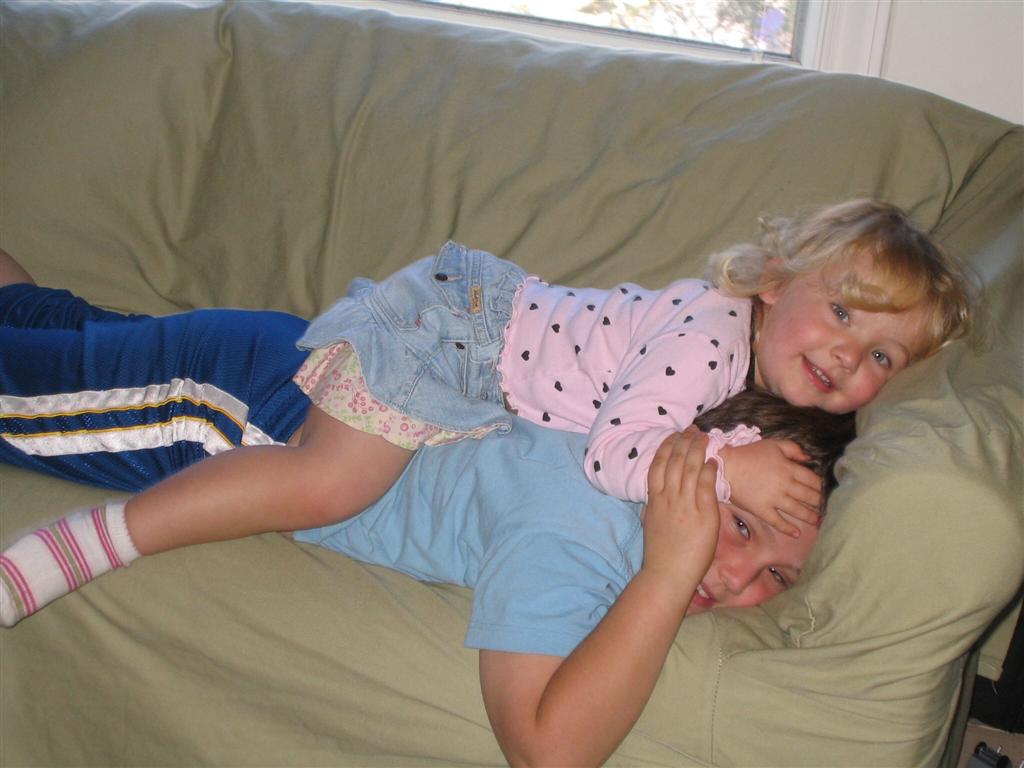 Grammy caught Isabelle torturing Francisco.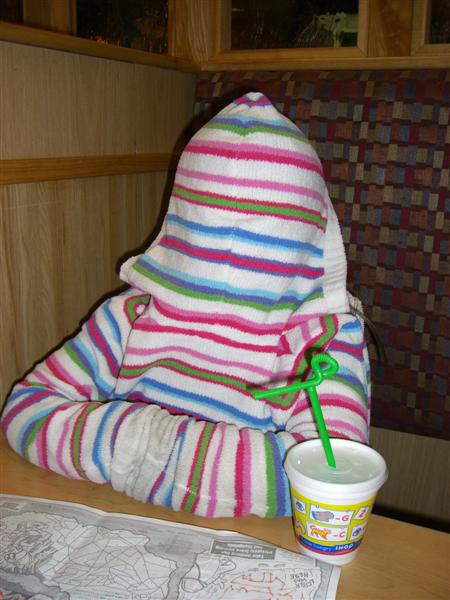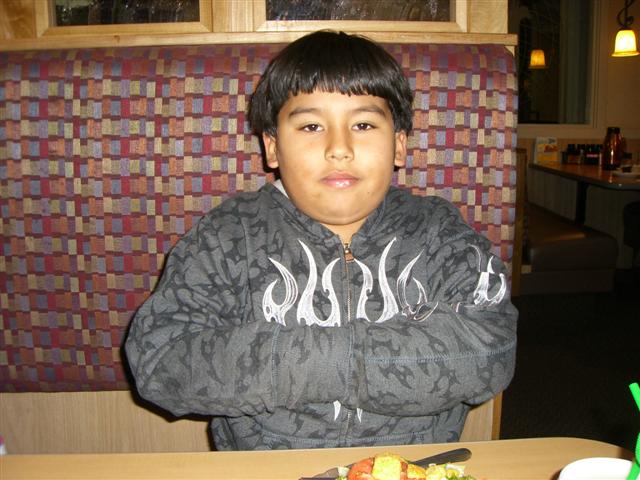 Two strange characters accompanied Grammy and Grandpa to dinner at IHOP recently.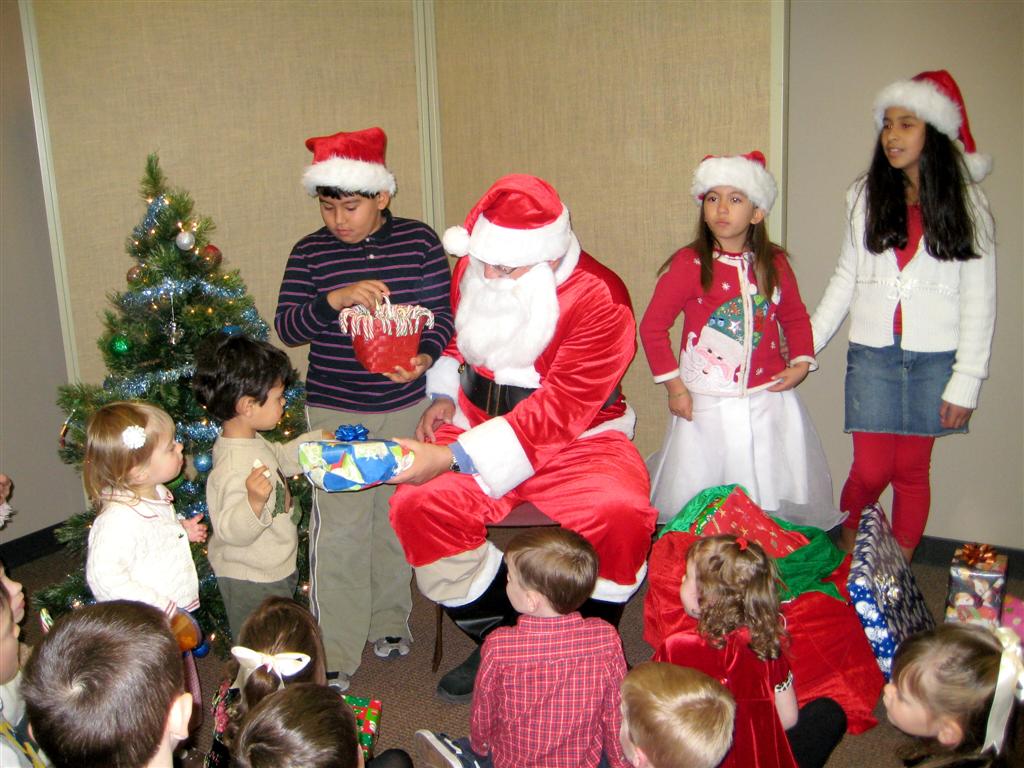 Grandpa did his Santa gig again at the Twins Club. This time he had Zak, Sofi, and Marissa as helper Elves.
---

You have just seen photos of 12-17-07

Photos from the past year or so.